Nowadays, there's lots of software to download YouTube videos from various websites. Most of these programs are rather simplistic, allowing you to grab content from your favorite creators by copy-pasting URLs into a tool's tab.
Whether you wish to share a post with your friends or repurpose it, a good YouTube downloader will help you!
Why Use a YouTube Downloader App?
As mentioned, there are lots of reasons to use a YouTube ripper. Most people nowadays use these tools to repurpose web content. For example, you can use other people's videos to make funny social media posts and memes. Furthermore, you can use these tools to create a personal movie or cartoon collection.
You also gain access to the background music when you download YouTube videos. You can use these tracks for your projects or to enjoy them in your free time.
A YouTube downloader opens various opportunities for content creators and casual users to make marketing or personal content more easily.
List of Best YouTube Video Downloaders
1. SnapDownloader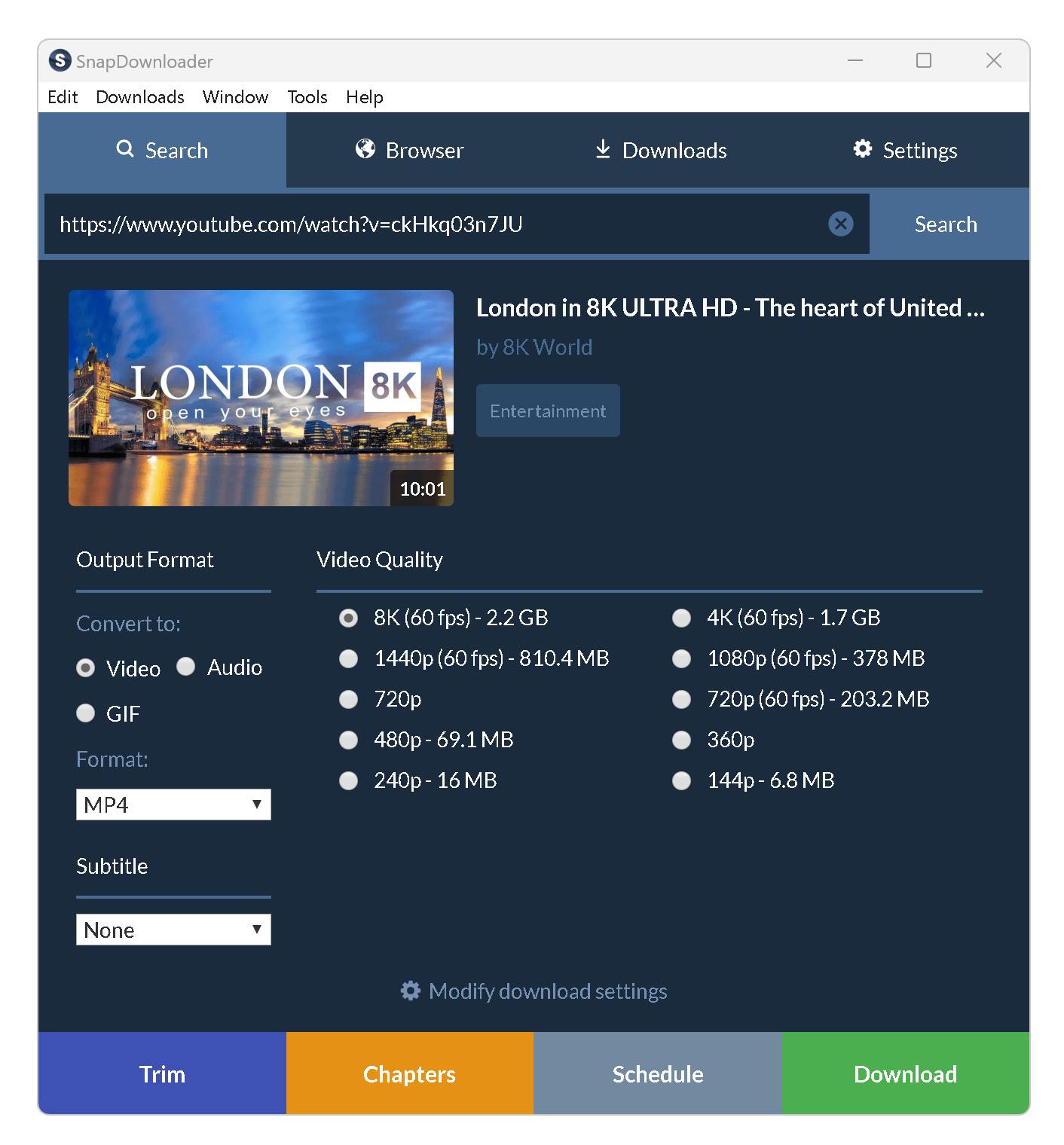 SnapDownloader is one of the best YouTube downloaders for PC and Mac. The software is perfect for busy content creators or casual users who want to download private and public videos in bulk. You can grab content in just about any audio or video format and even create GIFs from the source material.
Features
Download public and private videos
Supports more than 1,100 websites
Convert to MP4, MP3, AVI, M4A, GIF, and various other formats
Save subtitles
Bulk downloads
Schedule downloads for later
In-built video trimmer
In-built web browser
One-Click Mode to download videos instantly in your preferred output format
Pros
Fast and reliable
Smooth and intuitive interface
Works with many websites
No ads
Can download up to 8K quality
Cons
Doesn't have complex editing features like some other programs
It isn't free
You need to install the program to use it
Reviews
SnapDownloader has 510 reviews and an average score of 4.9 out of 5. If you check the company's review page, you'll notice that most users praise its efficiency, flexibility, and ease of use.
2. 4K Video Downloader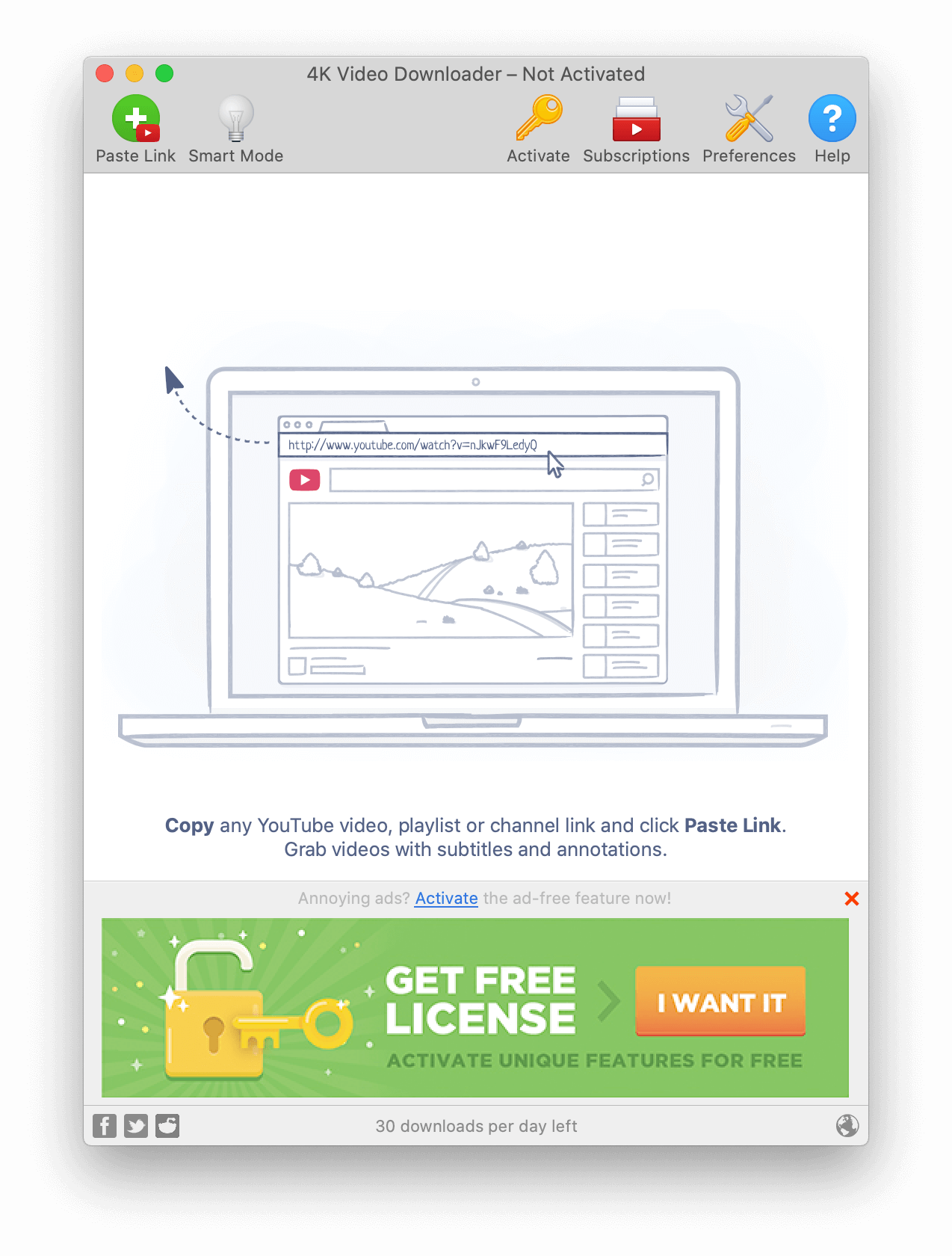 While 4K Video Downloader doesn't have the same nice-looking interface as SnapDownloader, it's still one of the best YouTube downloader apps you can find online.
The tool is rather straightforward, and we especially liked the browsing features. Specifically, it allows you to find the videos you previously liked and download them.
Features
Allows downloading of entire channels in various formats
Smart mode for faster, targeted downloads
You can download files with integrated subtitles
Supports YouTube, Vimeo, Facebook, and a few other platforms
Pros
Simple (although underwhelming) interface
Works for videos of up to 8K
It has an integrated browser
Comes with an Android app
Cons
The free version doesn't offer much
Works with a limited number of websites
Outdated optimization options
Doesn't provide conversion or optimization functionality
Reviews
As one of the best YouTube rippers, which has existed for over ten years, it isn't surprising that 4K Video Downloader has such fantastic user scores. According to TrustPilot, the software has 4.3 out of 5, based on 1,270 reviews.
3. 10Downloader.com

You can find many free YouTube video downloaders online, with 10Downloader being one of the better ones. The main selling point of this tool is that it's reliable and you don't have to pay a cent.
Unlike many free YouTube downloaders like Y2Mate and YTMP3, it doesn't bombard you with many adult ads and popups.
Features
Download YouTube videos in MP4
Download from playlists and channels
Simple and intuitive interface that works under a copy-paste premise
Allows video downloads with and without sound
Free to use
Pros
Safe for a free YouTube downloader
It doesn't require a login, nor does the company collect your data
Fantastic for beginners
Allows you to download playlists, shorts, channels, and thumbnails
Cons
Only supports YouTube
No editing features
Isn't that often updated like some paid tools
Reviews
Like many free grabbers, 10Downloader doesn't have that many online reviews. Out of all the reputable review sites, just one review on TrustPilot gave the software a 3.2 score.
4. ByClick Downloader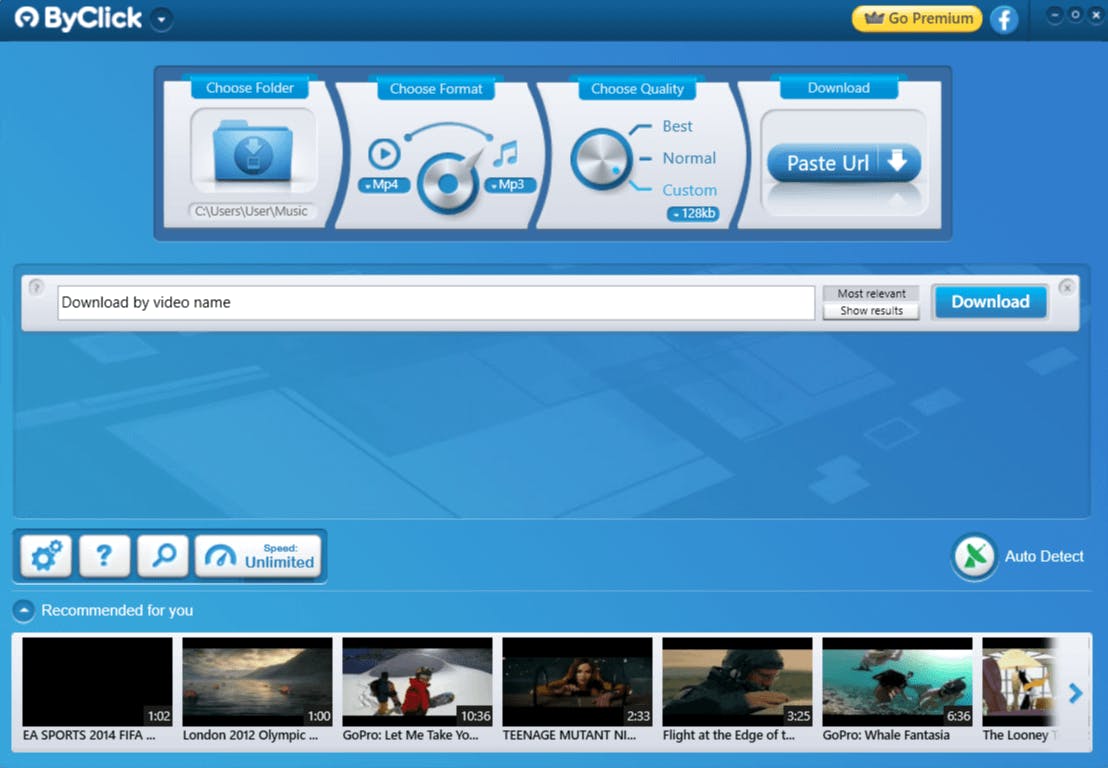 Although not the best tool, By Click Downloader is considered a reliable and safe YouTube downloader. The software is perfect for content creators who work with bulk files, allowing them to grab numerous videos in one go. Aside from YouTube, the program also works for Dailymotion, Twitter, and other major platforms.
If you're interested in trying out this software, check out our in-depth By Click Downloader review for an overview of how it works and whether it's worth buying.
Features
Allows 500 bulk downloads
It has an auto-download feature
Supports more than 1,000 sites and has 10+ output formats
Up to 8K video quality
Pros
Smooth interface
Great for large, tedious tasks
Private downloads
Generates a recommendation list on the bottom
Cons
The free version has numerous ads
The tool doesn't have many advanced features
Limited output formats compared to some other YouTube downloader software
Occasional errors while downloading
Slow download speed
Reviews
According to the reviews on TrustPilot, By Click Downloader is rated 2.8/5, with many users complaining about the random drop in download speed.
5. iTubeGo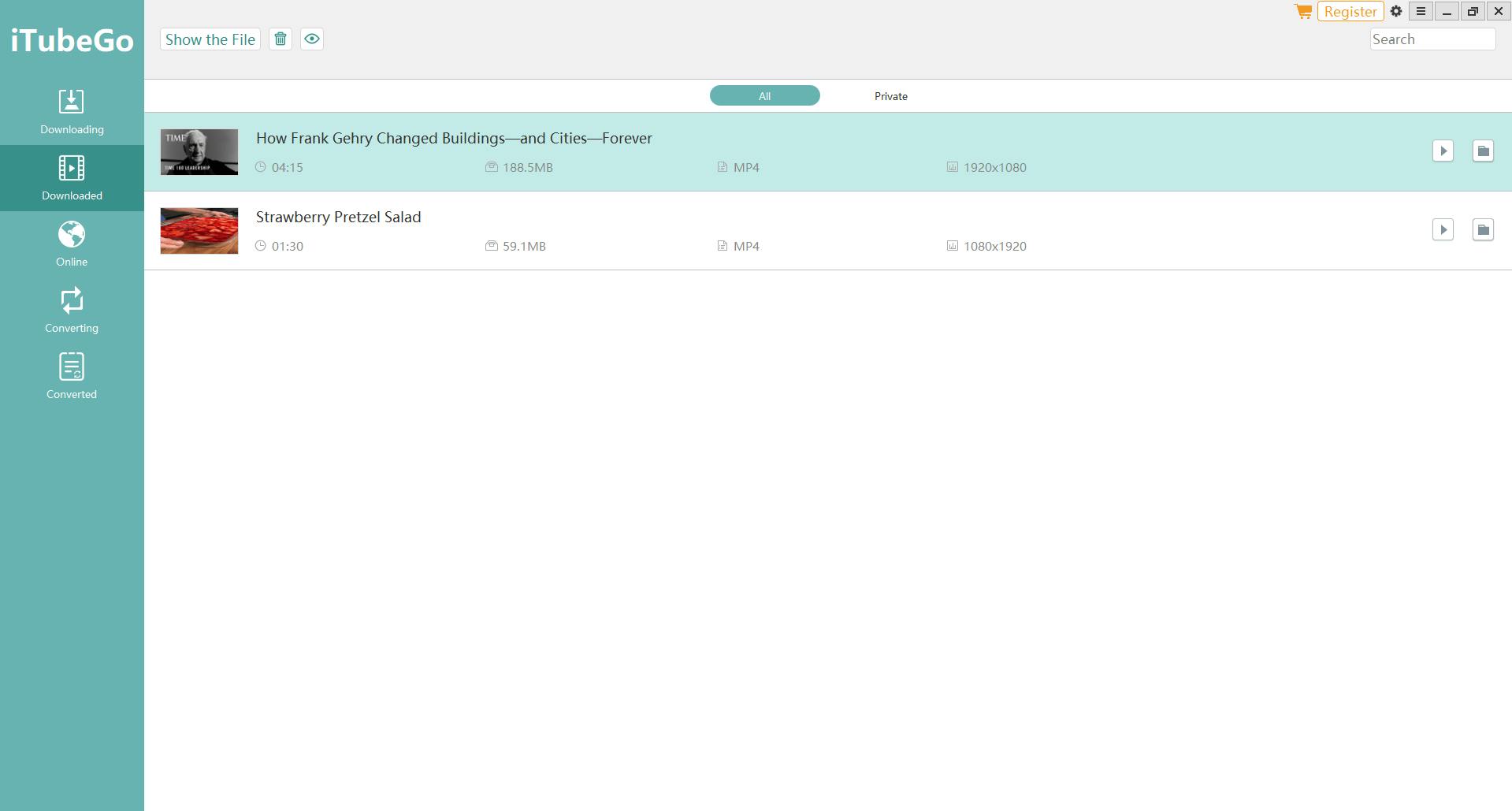 iTubeGo is a versatile software with numerous unique features. Most notably, it is one of a few rare programs that allow you to grab music from Spotify. The free version is good for testing purposes, but you'll have to go with the paid version to unlock the tool's full potential.
If you plan on trying this app, check out our in-depth iTubeGo review for an overview of how it works and whether it's worth purchasing.
Features
Supports over 1,000 sites
Allows 8K-quality downloads
Works for Windows and Mac
Supports Spotify downloads
Pros
Bulk downloads
Download scheduling
Video trimming and basic editing
One-click downloads for fast work
Automatically ads subtitles
Cons
The interface doesn't look that good, although it's intuitive
Reported issues when using Spotify downloads
No browser extension
Reviews
iTubeGo is one of the highest-ranked apps to download YouTube videos. It captured a 4.7 score on TrustPilot, based on 535 reviews.
6. HitPaw Video Converter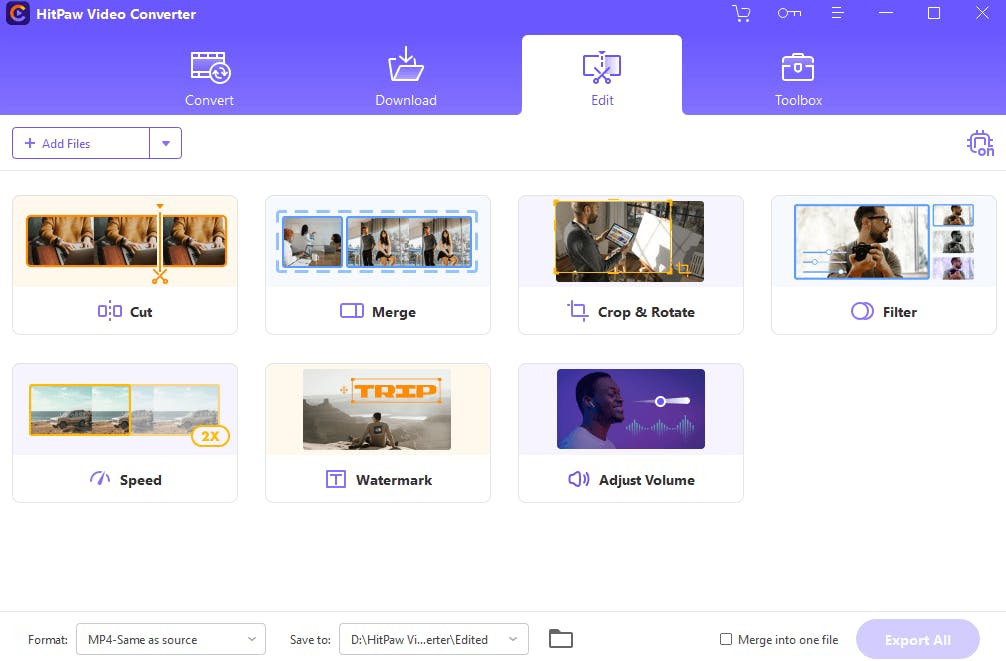 The HitPaw company is one of the rare few that continuously upgrades its software.
Nowadays, its video downloader can grab DVDs, burn them, download videos from third-party sites, and turn 2D videos into 3D format. Aside from regular downloading functionality, HitPaw video converter provides numerous editing features, making this program perfect for busy content creators.
Features
Download video from various sites and in numerous formats
Video and audio file conversion
Comprehensive editing suite
Music downloading and conversion
DVD downloading and burning
Pros
A high number of unique features
One of the better interfaces among video downloaders
Music and DVD downloading and editing
Pre-loaded templates, stickers, and transitions
Comes in 16 languages
Cons
It isn't available on Mac
It doesn't have bulk features
The free version is pretty bland
It cannot download videos from many websites
Reviews
Despite its numerous features, HitPaw has a somewhat underwhelming score on the biggest review aggregates. For example, the software received a 4.4 out of 5 on TrustPilot, a bit lower than the best-ranked video grabbers.
7. VideoProc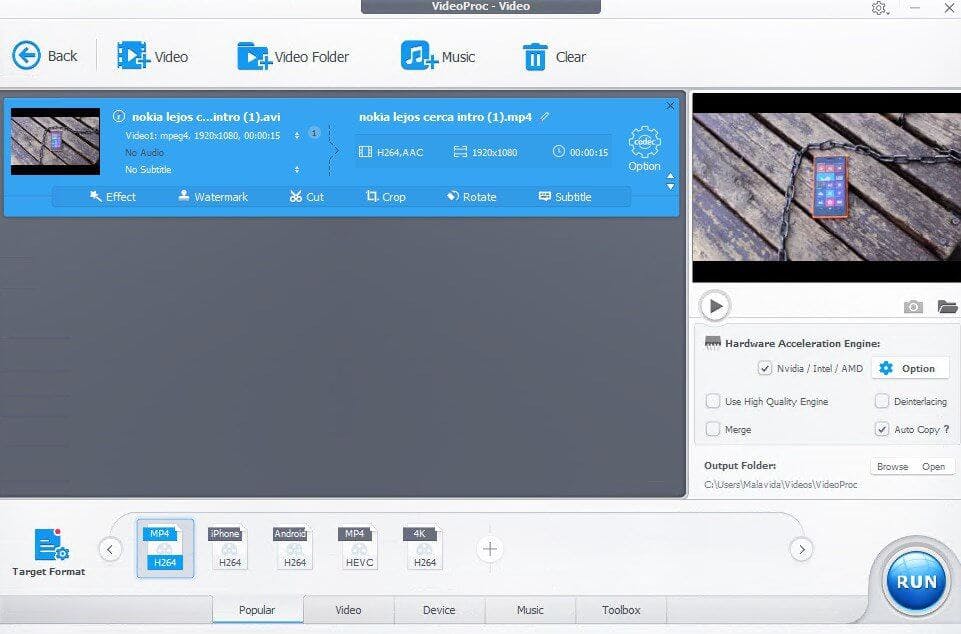 VideoProc is a tool that works great when downloading videos from the web, but it can also be effective for file processing. Aside from audio and video files, the program also works for DVDs. While some of these functions might be a bit redundant for casual users, they're fantastic for people who work with numerous files daily.
Features
Supports more than 420 DVD, video, and audio outputs
Allows compression of large files
Offers a video-capturing functionality
Large editing suite that includes cutting, cropping, and slow-mo features
1,000+ sites supported
Pros
Numerous effects and templates
Simple and intuitive
Quick rendering for fast results
Split between video and audio downloads
Automation features
Instant video merging
Cons
Interface text and experience can be better
Lacks collaboration features
Somewhat basic editing
Reviews
While we think VideoProc is a solid tool, it ranks slightly below the average. To be exact, with a 4.3 score in TrustPilot, it is one of the lower-scored tools on this list.
8. DVDVideoSoft
DVDVideoSoft is a YouTube to MP4 grabber that works under an interesting premise. Unlike most other free downloaders, this software requires an installation, which is an uncommon practice within the niche. Furthermore, you have to download different tools if you wish to get MP3 or MP4 files, making it one of the more complicated entries on the list.
Features
MP3 and MP4 grabbers
PC and Mac support
Only allows YouTube downloads
Pros
Works for all YouTube videos
Allows playlist downloads
Includes a subtitle grabber
Generates video summary on request
Cons
Complex for what it provides
Requires different downloads for video and audio
It only works for YouTube
Limited advanced features
Reviews
Unlike other free video grabbers, DVDVideoSoft was reviewed by numerous major tech websites. Furthermore, it also gained a 4.4 score on TechSpot based on 231 votes.
9. YTD Video Downloader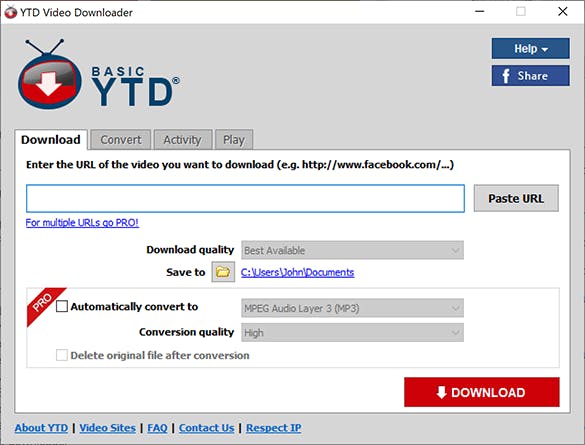 YTD is one of the less-known names within the niche. It has the basic video and audio downloading functionality while also allowing you to convert content into numerous formats. Although initially a specialized YouTube software, it now supports numerous other popular sites, including Twitter, Reddit, and Instagram.
Features
Download video and audio content from 50+ sites
Convert and download files in 7 formats
Integrated player
Download in up to 8K
Pros
Fast download speed
Playlist downloader
Processes various video types and formats
File deletion upon conversion
Cons
No editing features
Limited free plan
A small number of conversion features
No unique, advanced features
Somewhat obsolete user interface
Reviews
Unfortunately, there aren't many YTD reviews from the biggest review aggregators. Only 12 votes on UpToDown that rate the tool with a 4.5 score out of 5.
How to Download YouTube Videos?
1. Download and install SnapDownloader on your computer.
2. Go to YouTube and copy the link of the video you want to download.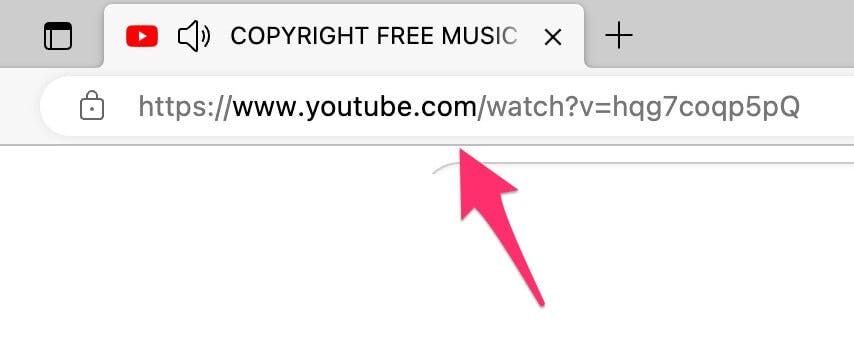 3. Open the SnapDownloader software and paste the link in the search textbox.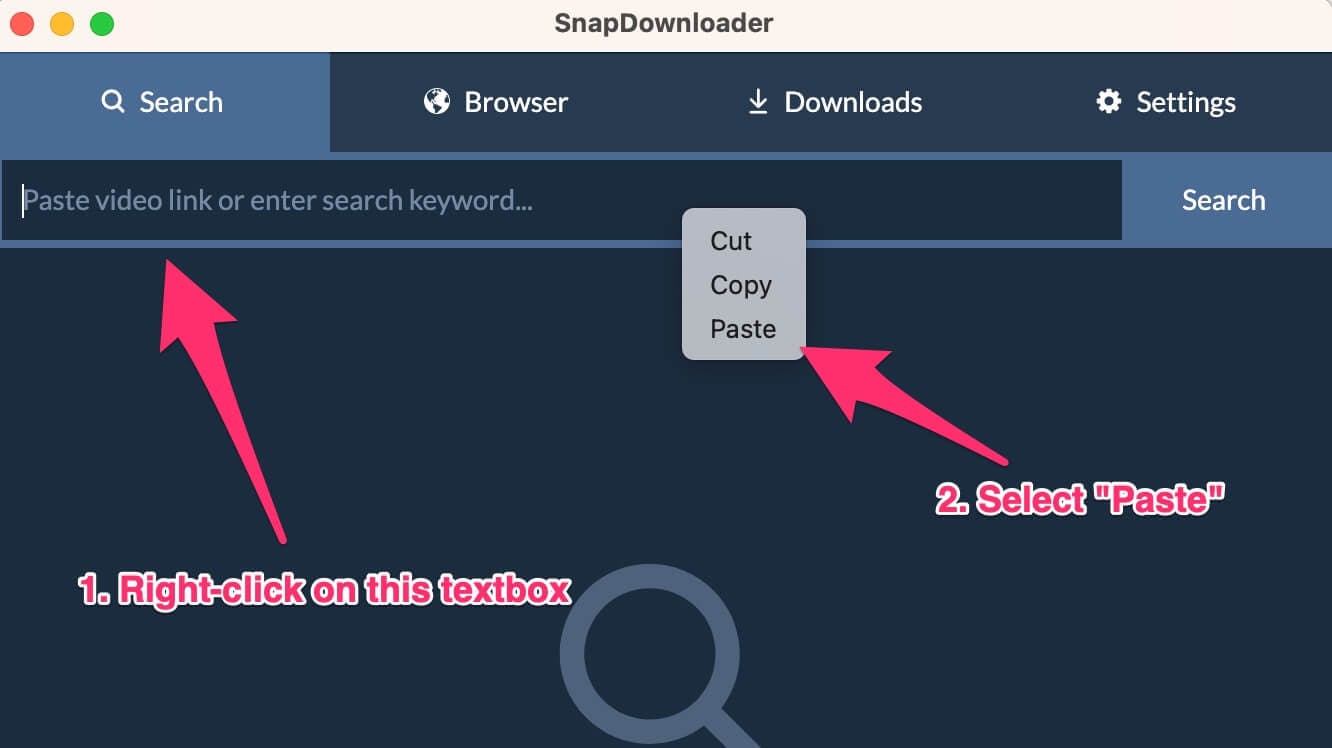 4. Select an output format and quality, then click the Download button.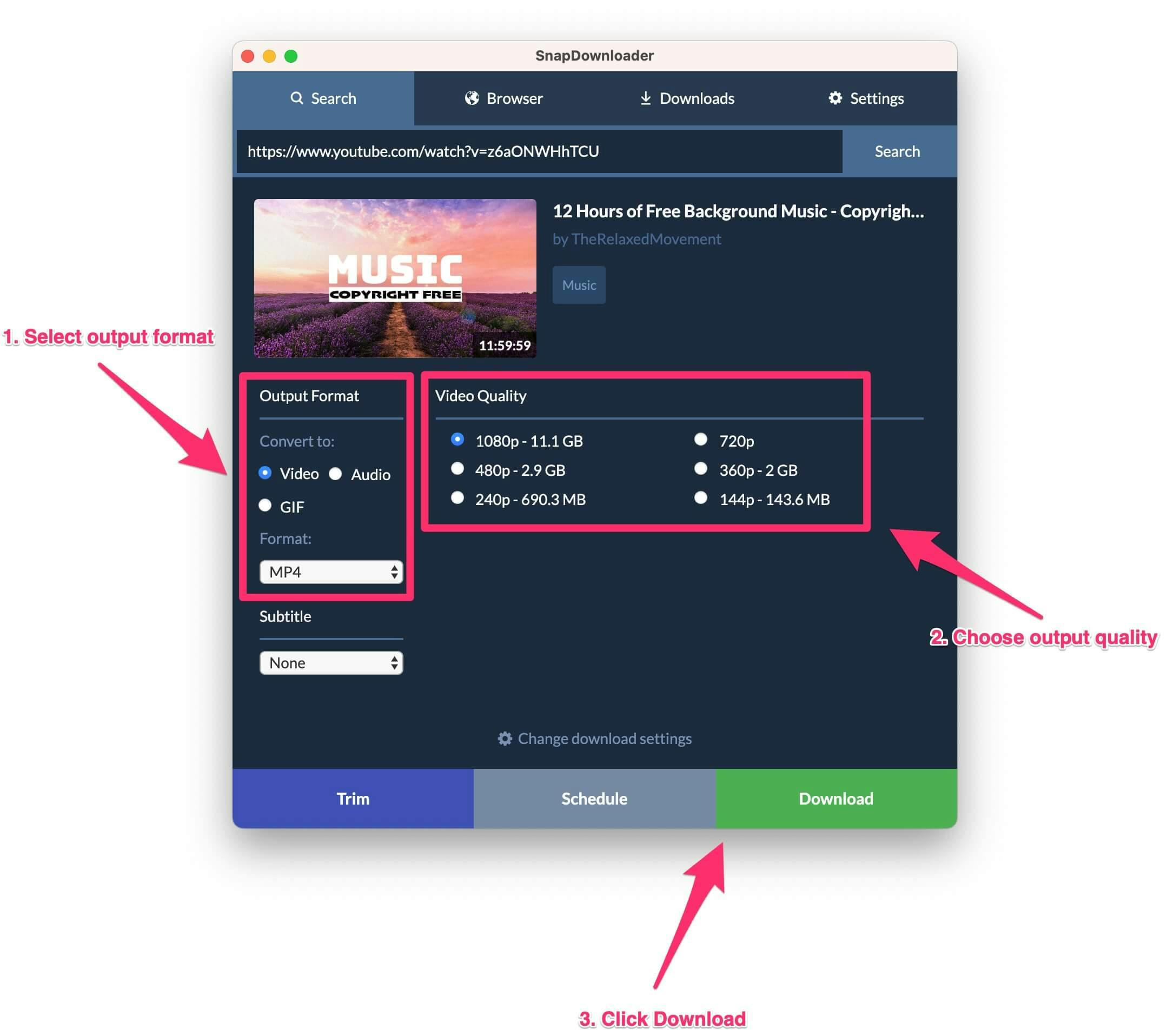 5. SnapDownloader will begin downloading and saving the output file to your computer. You can track its progress from the Downloads tab.
Once downloaded, you can double-click the video to watch or share the file with others.
Benefits of Using a YouTube Video Downloader
Offline access
With these tools, you'll get access to your favorite clips and other content on-demand. Even if you don't have access to the Internet, for example, when traveling, you can still check out your favorite authors. Among others, offline access is extremely useful for music files.
Backup storage
Having all these clips on your computer is fantastic as a backup. While YouTube videos will stay online no matter what, you can create another data source. This can especially be useful if you're reaching the content limit on YouTube or, for whatever reason, want to remove some older clips from the platform.
Convert videos to audio
One of the main reasons why people download videos is because they want music on-demand. They can grab YouTube content in MP3 format and use it for various portable players.
Use copyright-free audio in your projects
Another major perk of grabbers is using them to find copyright-free content. These files can later be reused for your personal YouTube projects, none of which will be flagged due to violation.
Criteria to Consider When Choosing a YouTube MP3 Downloader
Security and safety
Most importantly, you should use platforms that won't jeopardize other data on your device. Avoid platforms littered with pop-ups, ads, and those that are notorious for data breaches.
Quality of videos
Look out for platforms that support video downloads of up to 8K.
Download speed
Similarly, make sure that the tool can quickly grab any content from the YouTube platform. This is especially important if you're doing bulk downloads.
Download entire playlists & channels
Most users will grab one video at a time. However, there are situations where you'd like to get your favorite artist's entire discography or everything a content creator has ever produced.
Advanced features
Getting as many additional features as possible can come in handy. Look out for functions such as trimming, cropping, download scheduling, conversions, and things of that sort.
Conclusion
Most of us like grabbing YouTube content to add to our personal collection. Whether you wish to download music, free movies, or other videos, you can do so with one of the tools on this list. While each program can do a good job, we suggest you go with the most reputable, most stable software.