Y2Mate is one of the more popular free YouTube grabbers online. The tool doesn't require installation, making it a perfect choice for casual users who want to download specific clips quickly.
Like other software from this class, it isn't perfect for professional content creators as it lacks advanced features.
Despite its advantages, many people are worried about using the YouTube downloader. There are many rumors regarding the Y2Mate virus, a malicious malware that can potentially harm your device.
In this article, we'll answer whether Y2Mate is safe and what to expect when downloading videos.
What Is Y2Mate?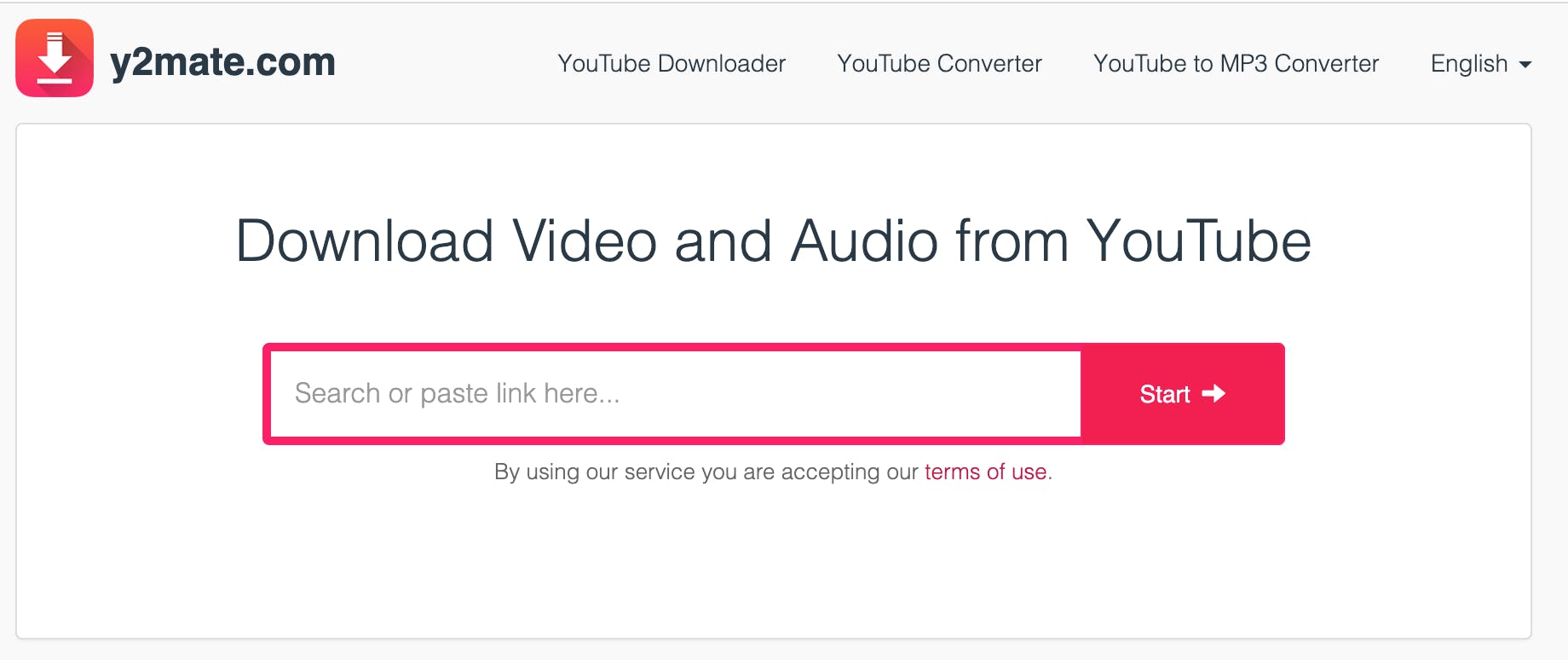 Y2Mate is a free online YouTube convert tool that lets you download and save videos to your computer in MP4, MP3, and other formats.
The platform also works well for Facebook, DailyMotion, and others. For a free program, it is relatively fast and supports numerous formats.
Y2Mate has many clones with similar user interfaces, but the official website is y2mate.com. Some of the clones are:
y2mate.guru
y2mate.is
y2mate.tools
y2mate.ltd
Is Y2Mate a Safe YouTube Downloader?
Y2Mate is a legitimate website but not a safe YouTube downloader.
The website does a great job of grabbing content from various platforms and formats. Unfortunately, this doesn't make it a safe choice.
While you might not experience any issues downloading content, the problem occurs when you click on pop-ups, banner ads, or push notifications displayed by the website.
Similar to other downloads like YTMP3, these YouTube downloaders promote dubious sites with poor reputations, and scam ads. By clicking on any of them, you might trigger the installation of drive-by attacks and potentially unwanted programs.
In other words, a simple missclick while using the site can cause quite havoc on your computer.
Often, you'll get a notification in the upper-left corner asking you to allow notifications. Many people think this is a prerequisite for a download to continue, which is not the case, but it could be a virus in disguise.
How to Remove Y2Mate Virus?
The good thing is that many ways exist to remove the Y2Mate virus from your computer and devices.
Aside from the obvious one, which is avoiding the tool altogether, you can take other measures. Here's a Y2Mate virus removal guide that will surely help.
1. Use Antivirus Programs to Get Rid of the Virus
The easiest, most straightforward way to remove the Y2Mate.com virus is by installing protective software. The modern tools are incredibly proactive, spotting malware as soon as it tries to infect your device. They're also continuously updated, ensuring complete protection against the newest threats.
Here are a few antivirus programs we like to recommend to our readers:
Norton 360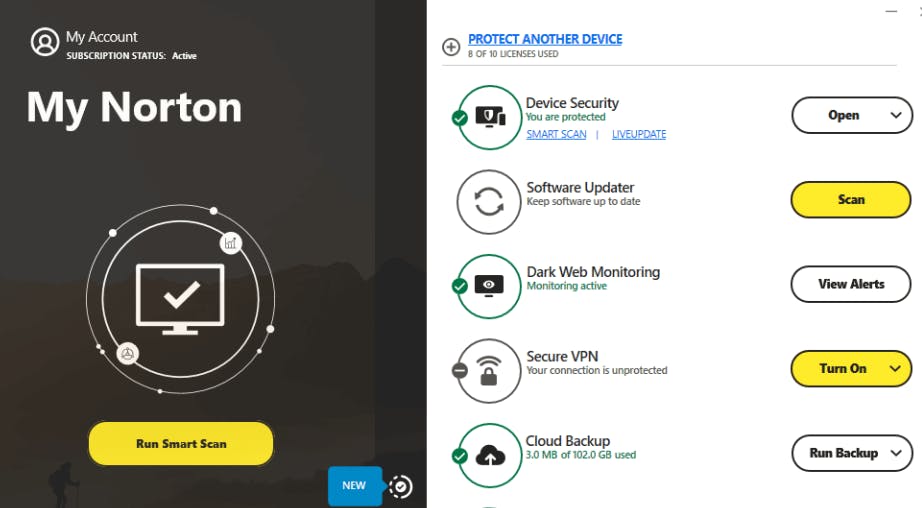 For many users and reviews, Norton 360 is the best antivirus software. The tool benefits from modern AI technology, providing predictive analytics and real-time protection.
An interesting thing about this software is that the company provides a 100% money-back guarantee if Norton can't remove some of the malware on your computer.
The program works for any device and system, from Windows to Android, Mac, and iOS. Right now, Norton 360 costs $109.99 during the first year, which goes down to $79.99 for the suite and $49.99 for parental controls. Given the efficiency, it was a great bang for the buck.
Features:
Almost 100% protection with a money-back guarantee
Supports all major systems and devices
2GB cloud backup storage
Dark web monitoring
Full-powered VPN
SafeCam webcam security
Parental controls
McAfee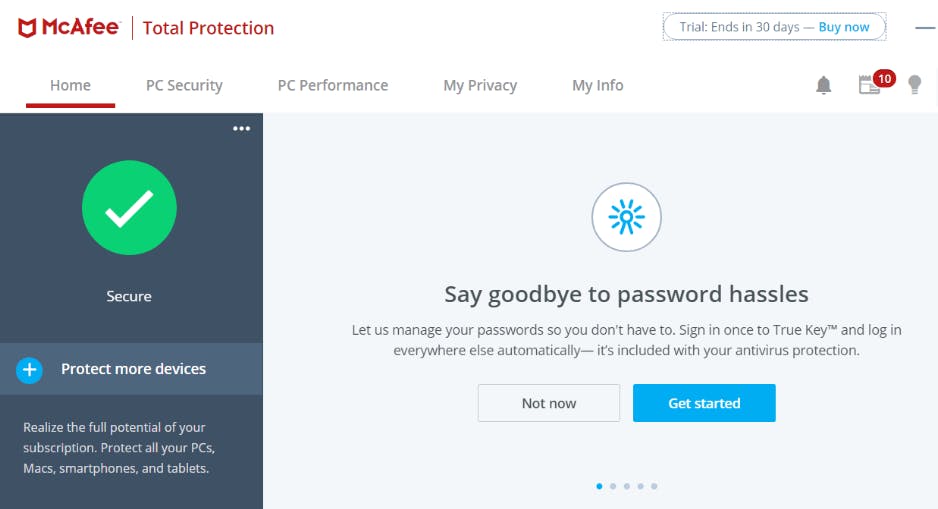 Although not as good as Norton, McAfee ranks as one of the top antimalware suites in the world. Among all its incredible features, we must mention anti-phishing protection and anti-exploit browser extension. Then again, McAfee has its fair share of flaws, grinding the device to a halt when you perform a full scan.
Instead of tailoring its pricing plans based on features, McAfee tweaks the prices based on the devices. The annual plan for one device costs €34.95, for two devices €44.95, and three devices €54.95.
This makes it significantly cheaper than Norton. If any threat goes through, the company guarantees its experts will remove it remotely.
Features:
Top-tier antivirus protection and protection score
30-day money-back guarantee
Identity monitoring
Firewall and web protection
File shredder
External support and external virus removal
Bitdefender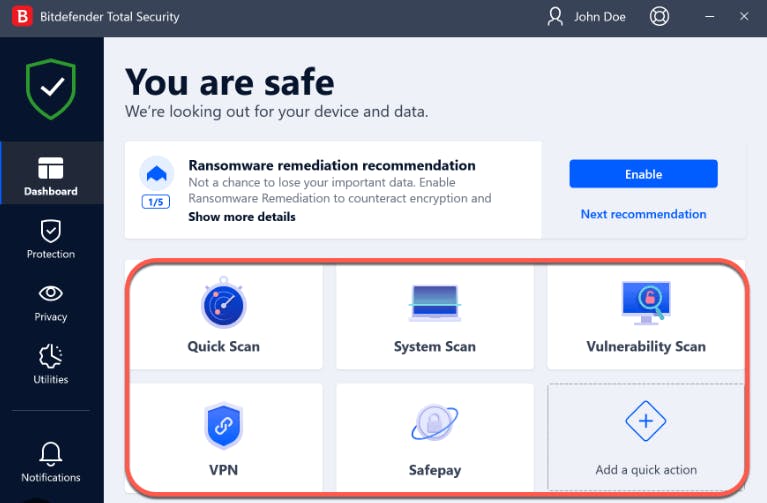 Not only does Bitdefender provide excellent protection against most threats, but it's also relatively cheap. The complete security suite costs €31.99, web security is €25.49, and antivirus protection is €15.99.
It's worth mentioning that while great value for money, web security and antivirus protection are only for Windows.
Like many other modern tools, Bitdefender has seamless background updates and real-time protection. The company has one of the best customer support systems in this product niche.
Generally speaking, getting used to the platform doesn't take much time.
Features:
Comprehensive online threat protection
Secure banking and online payments
Parental controls
System optimization
Anti-theft protection
Webcam and microphone protection
Malwarebytes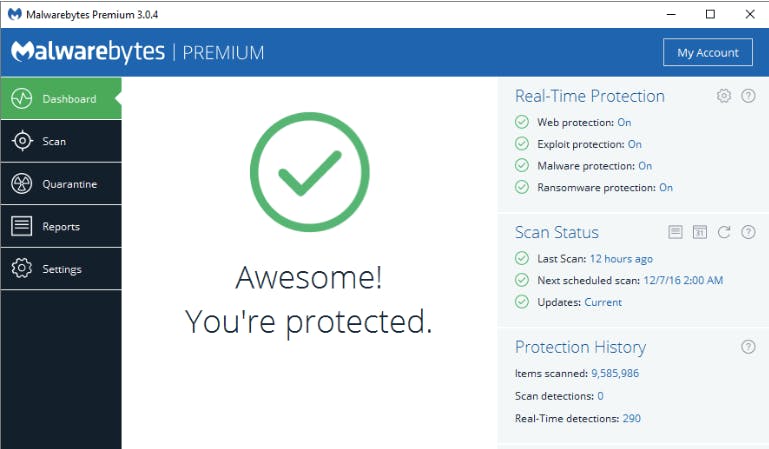 Malwarebytes' main selling point is device optimization tools.
The platform works well on different devices and systems while having a fantastic user interface and not spending too much resources. Overall, the program isn't bad, although some viruses always slip through the cracks.
After taking a 14-day free trial, you can also choose between three paid plans. The antivirus suite costs $59.99 per year, while VPN + antivirus is $79.99. Unfortunately, we feel that this cost isn't suitable for the features it provides. In other words, Malwarebytes doesn't have a firewall, parental control, and a few other relevant functions.
Features:
Real-time virus protection
Web browser guard
VPN
Fast and doesn't use much resources
Remove Unwanted Browser Extensions
Y2Mate is dangerous because it can quickly take over your browser and start adding annoying extensions. In some cases, people don't even notice these apps, leaving them to run unchecked in the background.
The good news is that there are several ways to eliminate these extensions. The best, surgical way to handle things is by manually accessing Google's Chrome settings, tracking the unwanted program, and removing it.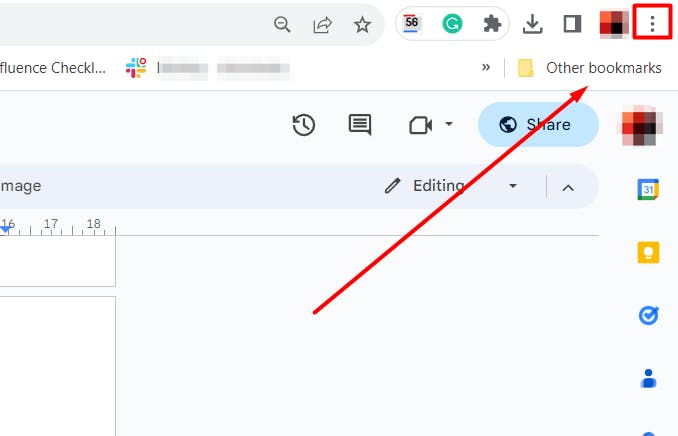 All you have to do is click on three dots in the upper-right corner of your browser and click on the "Settings" option. Then, click on "Extensions" from the drop-down menu, track down the unwanted app and remove it. Keep in mind you'll have to restart your Google Chrome for changes to take effect.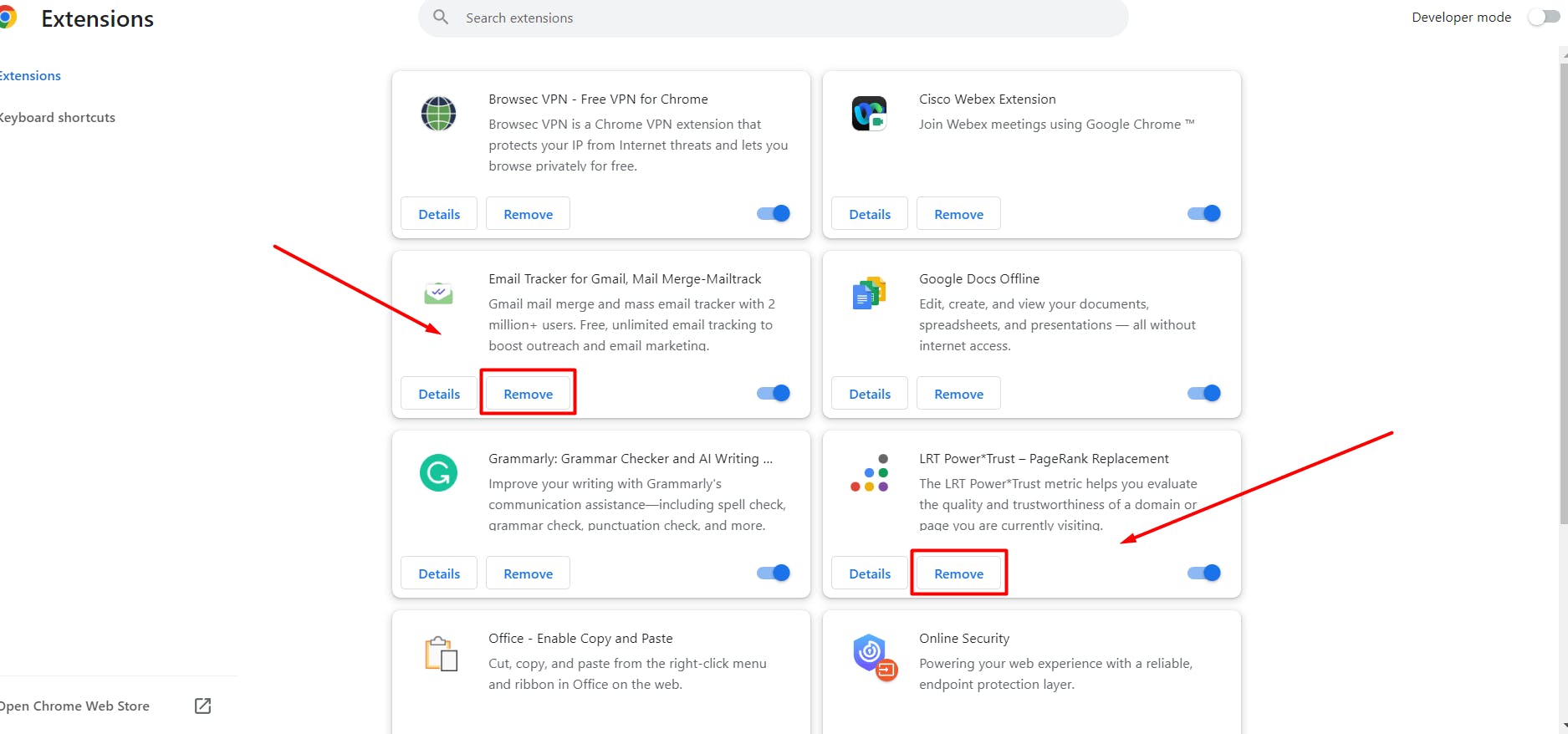 If you're doing the same process on Safari, you'll have to go to the menu, click "Settings," then "Extensions." You can completely remove it from the system by simply clicking on the unwanted extension and pressing the "Uninstall" button.
Reset the Browser Settings to Default
If you can track the troublesome app, you'll likely have to remove all the previous settings and modifications. In other words, you'll have to reset the browser. This isn't something we'd recommend, as you'll also remove all the cookies and other website data (including log-ins for your social media and payment processing accounts)
Here's what the process looks like on Google Chrome:
Open the drop-down menu in the upper-right corner
Click "Settings"
Click "Reset settings"
You can't do the same on Safari. Although there are ways to clear cache and browsing data, you won't remove extensions in the process. Instead, you'll have to repeat the same steps from the previous section (Menu > Settings > Extensions), select all extensions, and delete them simultaneously.
Change the Default Search Engine
The search engine may be changed by Y2Mate to dubious ones. If that happens, you must quickly change the search engine to a reliable one like Google, Bing, or Duck Duck Go.
Reset the Starting Page
Many of these extensions usually affect the browser's starting page. If this is your case, you must reset it back to the default.
Here's what you need to do on Google Chrome:
Open the drop-down menu in the upper-right corner
Click "Settings"
Click "On start-up"
You can choose between three options: "Open the New Tab page," "Continue where you left off," and "Open a specific page or set of pages"
For this particular purpose, you should click on "Open a specific page or set of pages" and change the starting browser page
How to Protect Yourself From Malicious YouTube Downloaders Like Y2Mate?
Luckily, you can take various measures to protect your devices from these outside threats:
Use Ad Blockers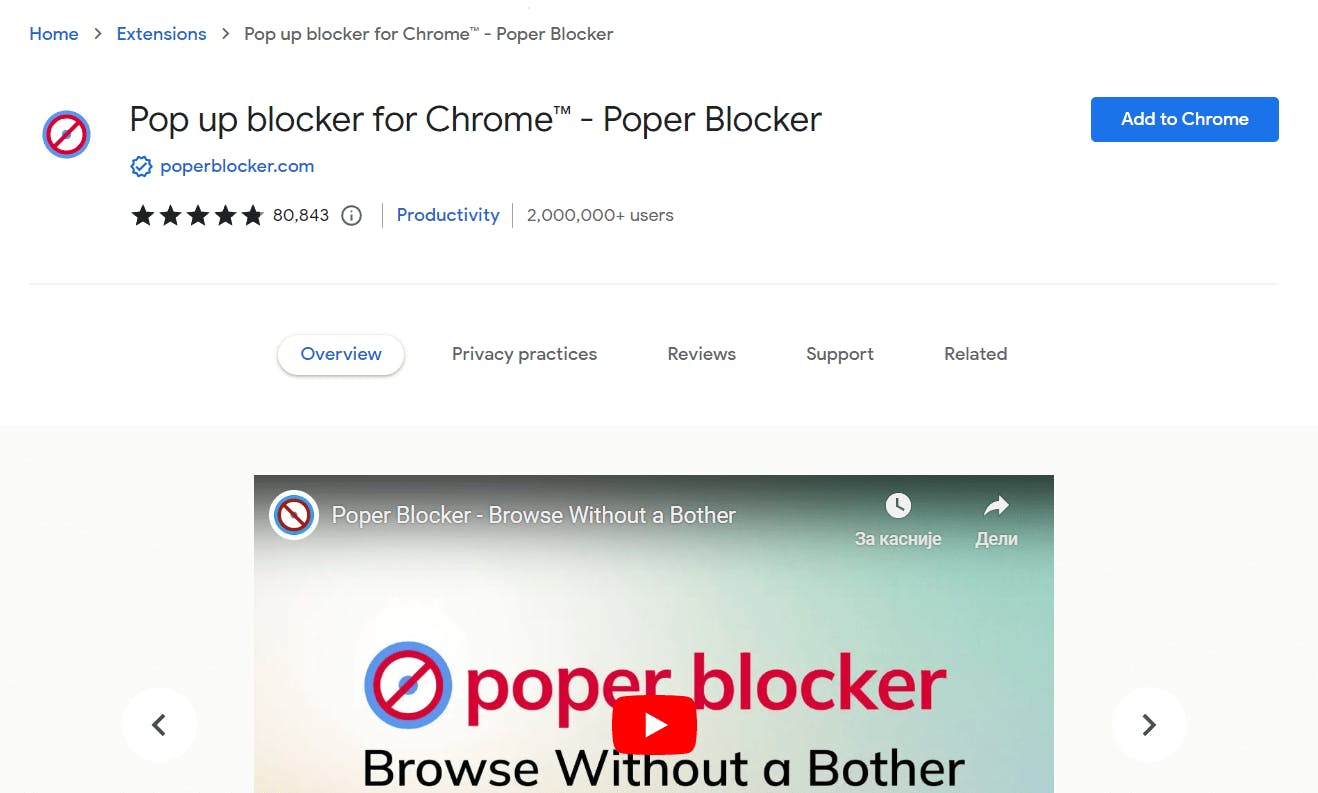 The main issue with ad blockers is that they can prevent some sites from working, so people sometimes avoid using them. Nevertheless, they can be a fantastic solution if you wish to use Y2Mate permanently. These nifty apps instantly block display ads, notifications, and other pop-ups from appearing, ensuring a smooth browsing experience.
These are our favorite ad blockers:
Use Safe and Ad-Free YouTube Downloaders
Most people who read this guide will likely stop using Y2Mate. Although the tool provides decent results, the threat of viruses shouldn't be neglected. Furthermore, the fact that you must always deal with annoying pop-ups is enough reason to switch to some other software.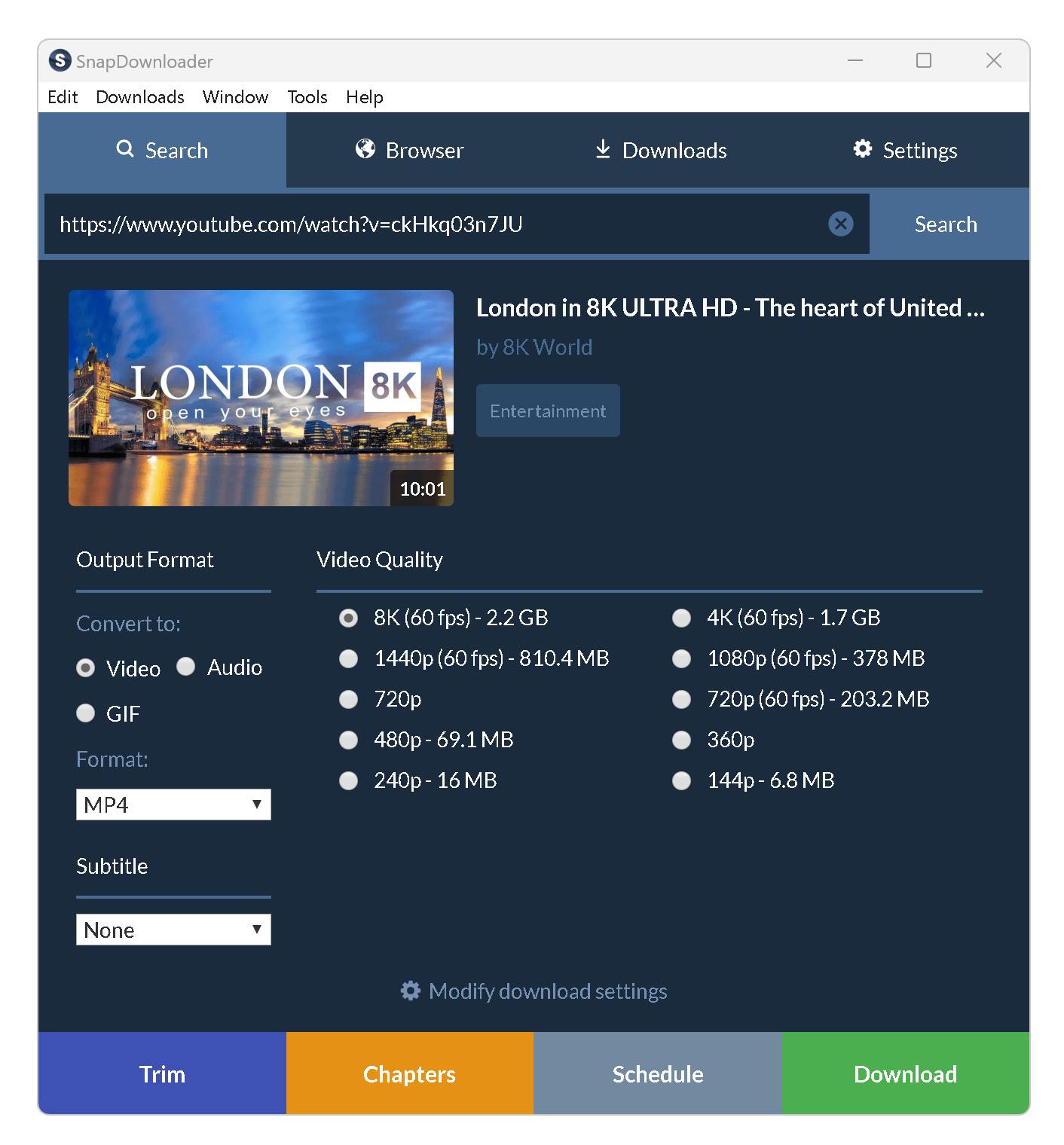 The best way to address this issue is to switch to video downloader software that is ad-free and safe, such as SnapDownloader, VideoProc, and iTubeGo.
SnapDownloader stands out as one of the most reliable and least intrusive video downloaders. Although it is a paid tool, it has many more features than Y2Mate. The platform is fantastic for content creators, but even casual users can benefit.
Install Antivirus Programs
If you often use free online tools, you're probably aware of the potential risks that come with them. Y2Mate is in no way unique, as many of these platforms also spread viruses through malicious pop-ups and ads. Having that in mind, you should probably invest some money in antivirus protection.
All four previously mentioned programs will do the trick. Norton 360 would be our first pick, but you also can't go wrong with Bitdefender and McAfee. Malwarebytes, on the other hand, might not be as effective as the other three, but it is much faster, easier to use, and comes with a free version.
What Is the Safest Y2Mate Alternative?
The good news is that you have so many quality tools at your disposal that you don't even need Y2Mate. As mentioned, SnapDownloader would be your best option for downloading videos from YouTube and other popular video platforms.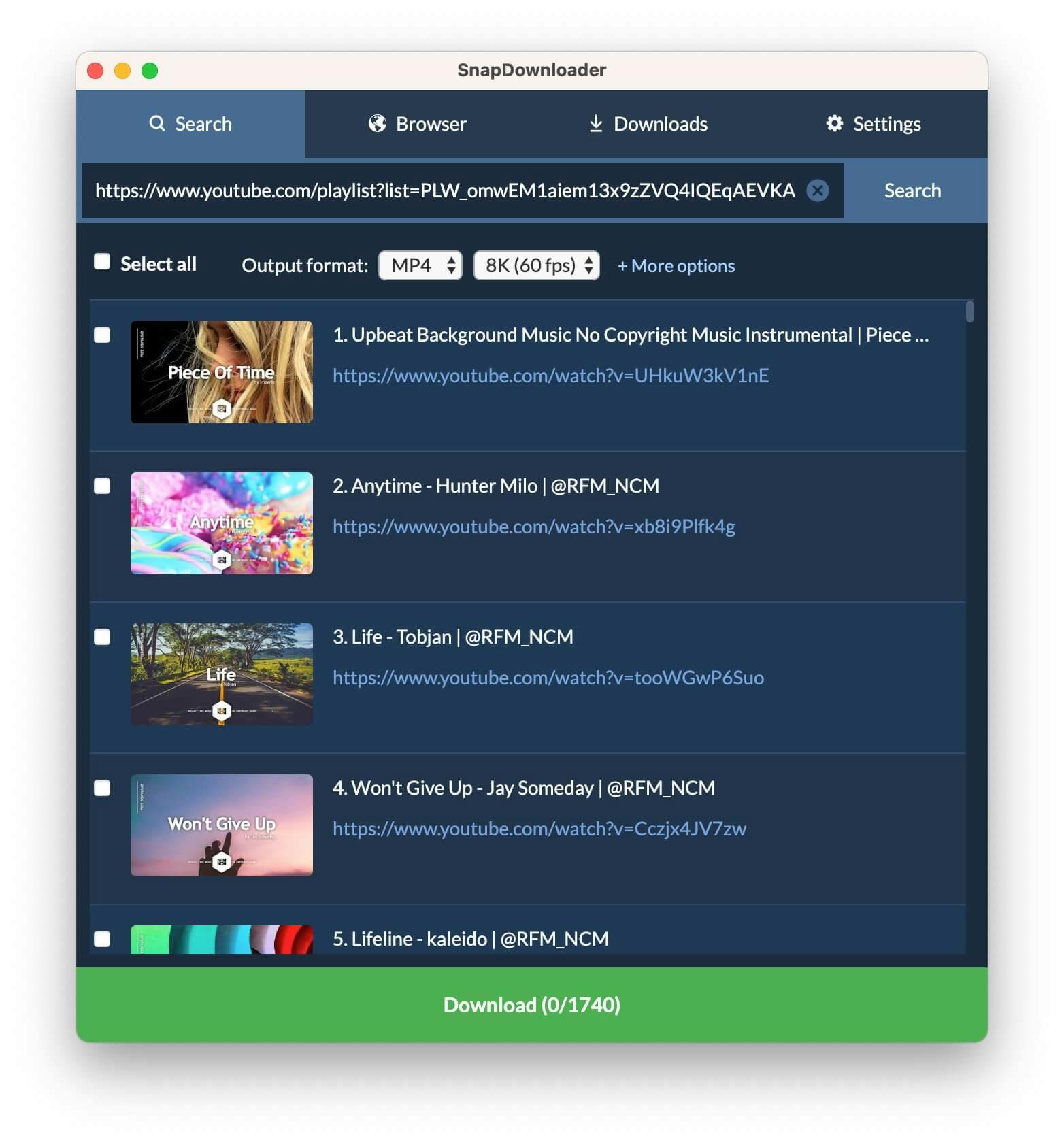 Although this is paid software that requires installation, the plethora of features and smooth user experience put it head and shoulder above similar tools. The program also has built-in browsers, allowing you to find and grab content without ever leaving the dashboard.
SnapDownloader Features
Works for almost 1,000 websites
Can download high-res content (up to 8K resolution)
Converts files in GIFs and different formats
Bulk downloading
One-click downloading
Private video downloading
Proxy settings
YouTube subtitle generation
Basic editing suite
How to Download YouTube Videos With SnapDownloader
1. Download and install the latest version of SnapDownloader from their website.
2. After installing and opening the software, you'll be on the Search tab. Paste the URL of the video you want to download into the search text box.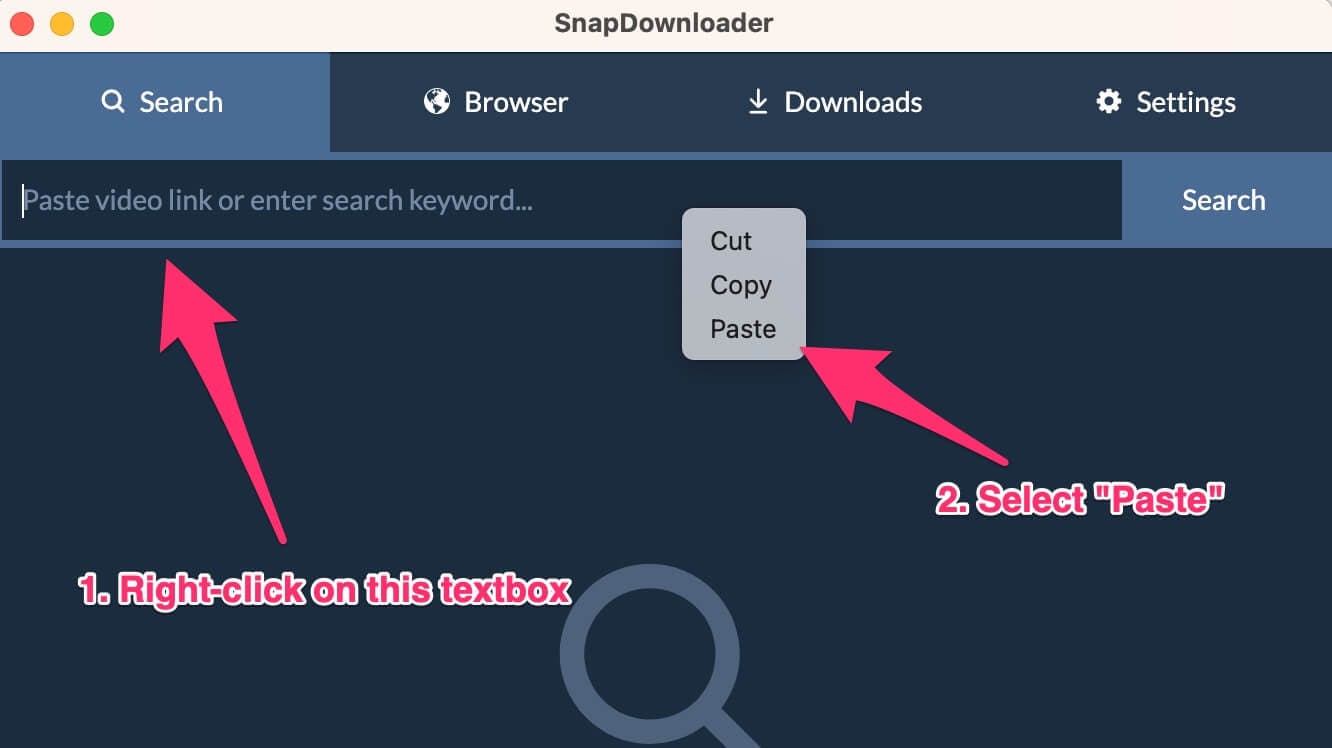 3. Select the output format and quality that the video should be converted to.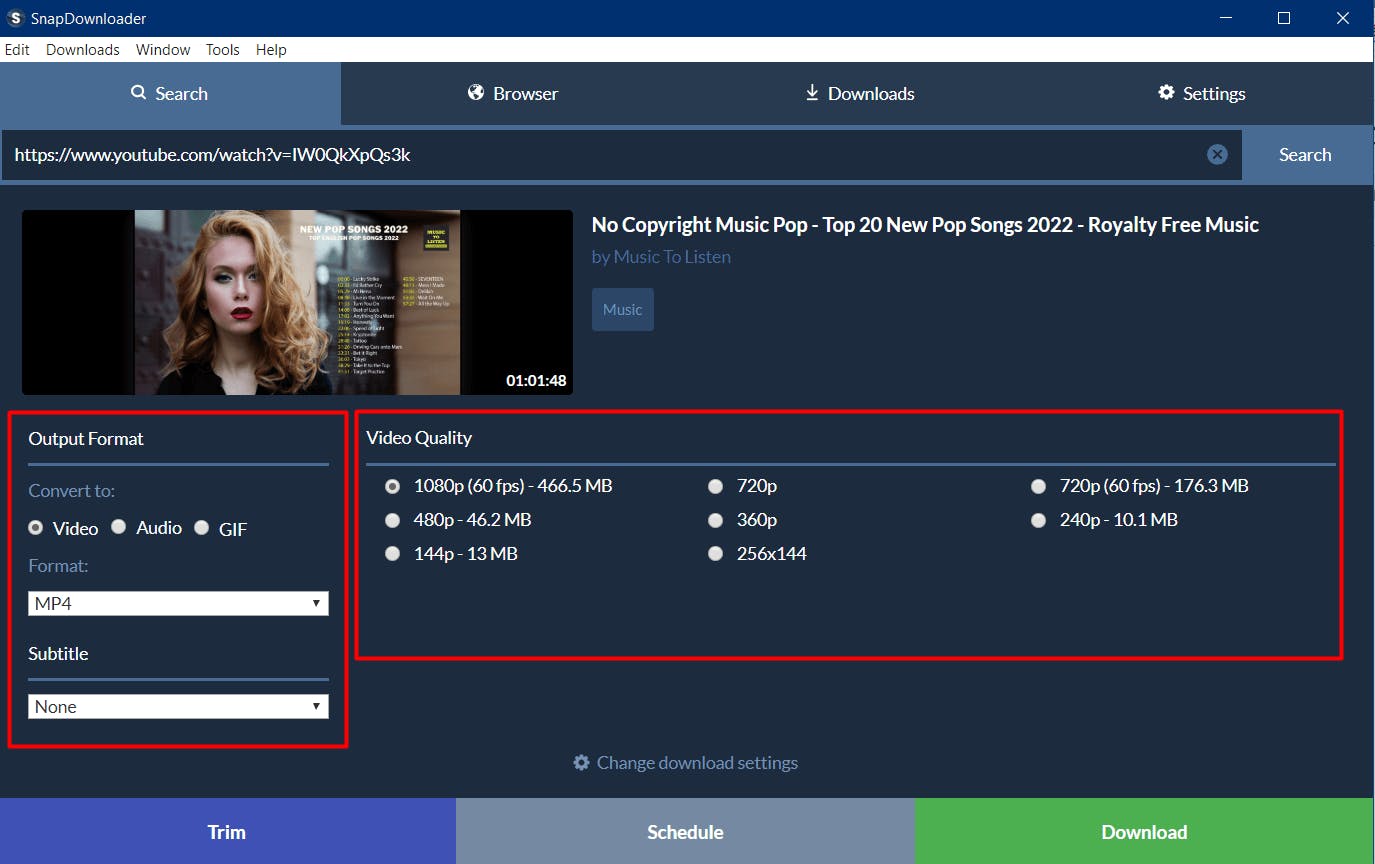 4. Click the Download button to begin downloading the video.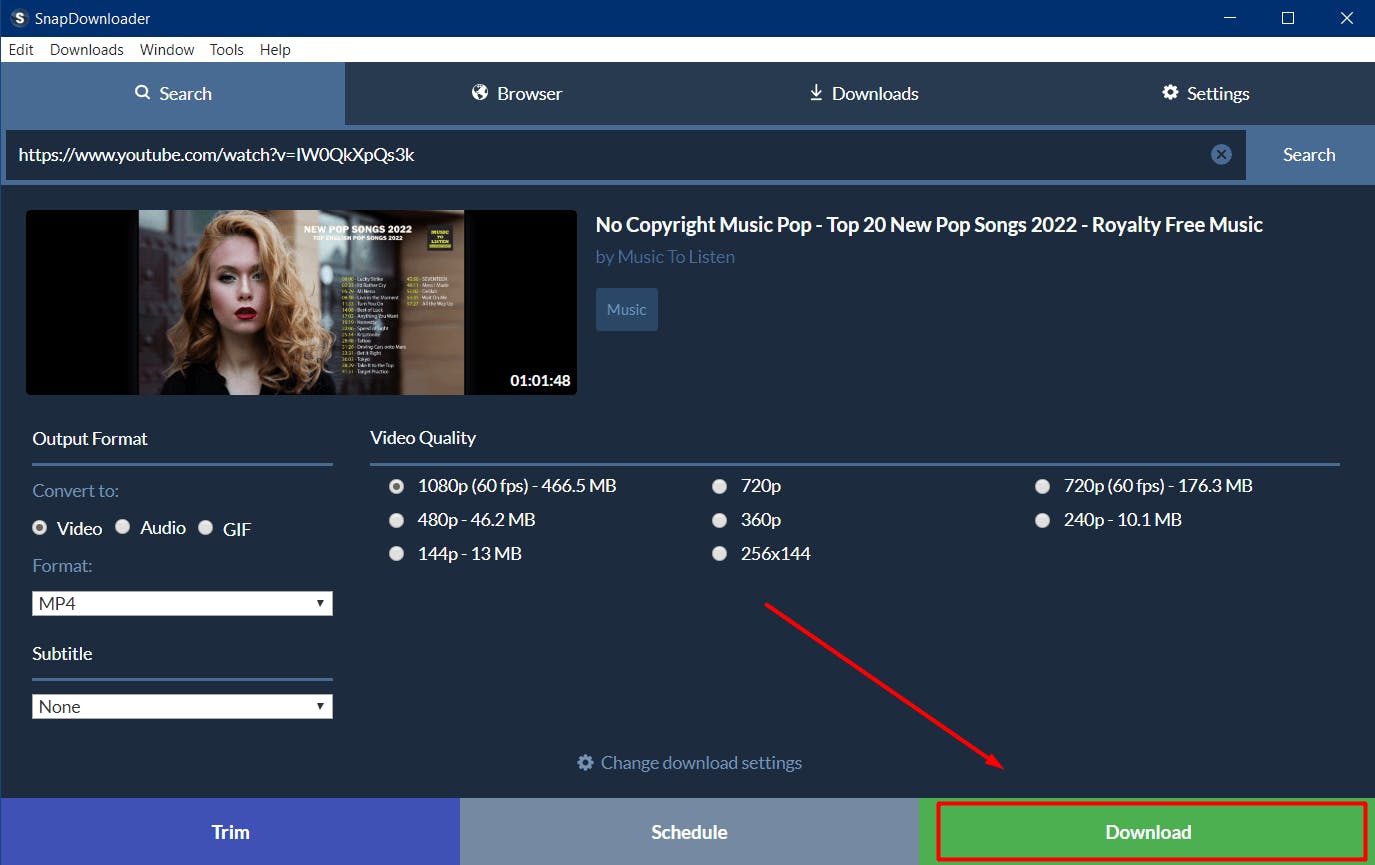 5. SnapDownloader begins downloading the video and will save the file to the folder you've set in Settings. You can view the progress of the download from the Downloads tab.
Conclusion
Using Y2Mate daily is a risky endeavor. While grabbing content might not be a problem, you're constantly bombarded by hazardous pop-ups that can instantly infect your device. The potential issue is compounded if you don't have proper security measures.
Instead of fearing the consequences, you can switch to better, more reliable software. SnapDownloader could be a valid replacement, but you can also try other major YT downloading platforms.