Videoproc converter is a popular tool among some content creators. The software has numerous features, such as DVD and video conversion, video downloading, and editing.
However, despite the great things it does, the tool also has its fair share of flaws. Depending on your particular needs, you might get more value from some of the VideoProc alternatives listed here.
In this article, we'll explore five specific tools that can easily replace VideoProc. We'll take a deep dive into their pros, cons, and prices, helping you make an educated decision.
What is VideoProc?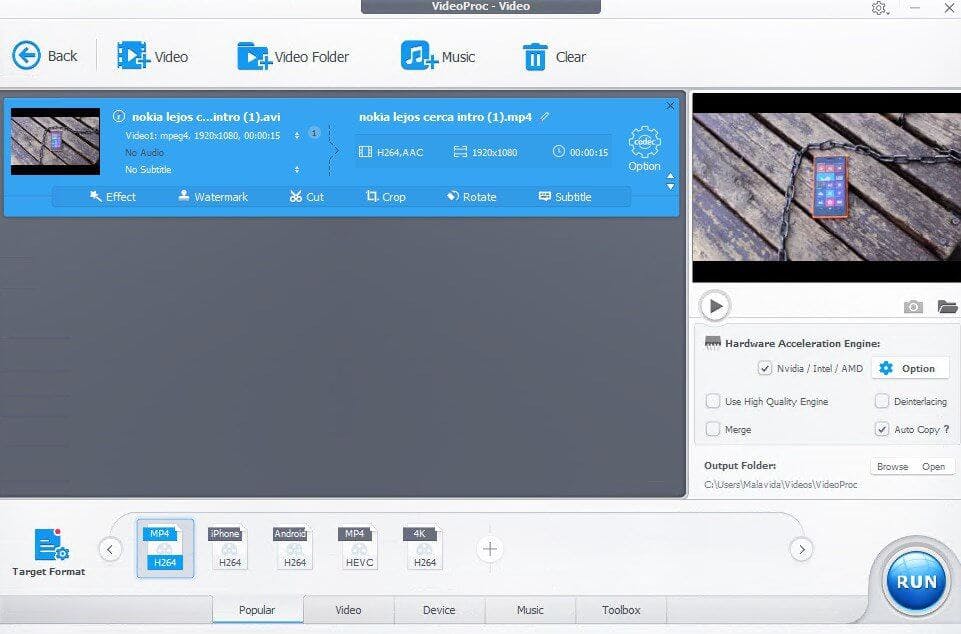 VideoProc is a tool that provides the best results for content creators. You can use it to download videos from YouTube, Instagram, and other platforms. It's also a solid choice if you wish to edit content or record your screen. The software also allows you to download the content of DVDs onto your device.
The platform is especially beneficial for content creators who are looking to perform several tasks from one dashboard. However, make sure you need all of these features before making a purchase.
Key Features
Video and audio editing
DVD file downloading
Video grabber
Screen and webcam downloader
Main Issues With VideoProc
Despite having all these features, Videoproc doesn't excel at anything in particular. For example, there are much better tools for downloading videos from social media or editing content. It might be a good choice if you're looking for an all-in-one budget platform.
What's worse, it feels as if you can easily get more speed from some free online tools. Videoproc doesn't work on Linux, so if you're a user, don't even think about purchasing this software.
The Best Alternative to VideoProc on Windows & macOS: SnapDownloader
Due to all the previously mentioned issues, you should consider all the alternatives before spending money on Videoproc.
Most people who buy this tool use it primarily as a video grabber while also using a bit of its editing feature. If you're one of these users, it would be more worthwhile to go with SnapDownloader. This tool does a better job of downloading content and has a few editing features that can help you out.
Most importantly, it supports a large range of websites, such as YouTube, TikTok, Instagram, Weibo, Facebook, and Twitter.
How to download and convert videos with SnapDownloader
1. Download and install the latest version of SnapDownloader on your computer.
2. Go to the video you want to download and copy its link.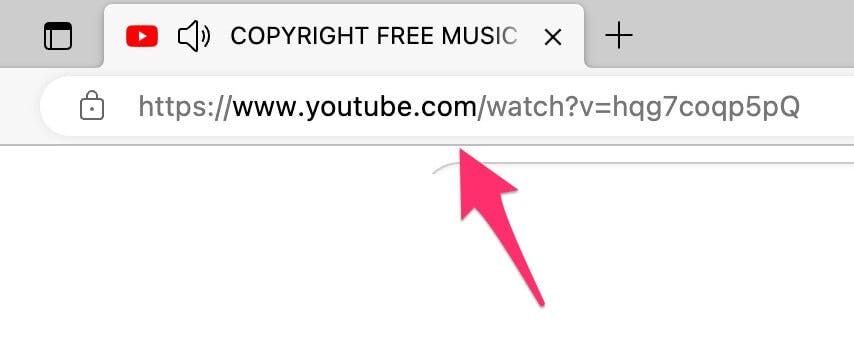 3. Paste the link into the Search tab in SnapDownloader.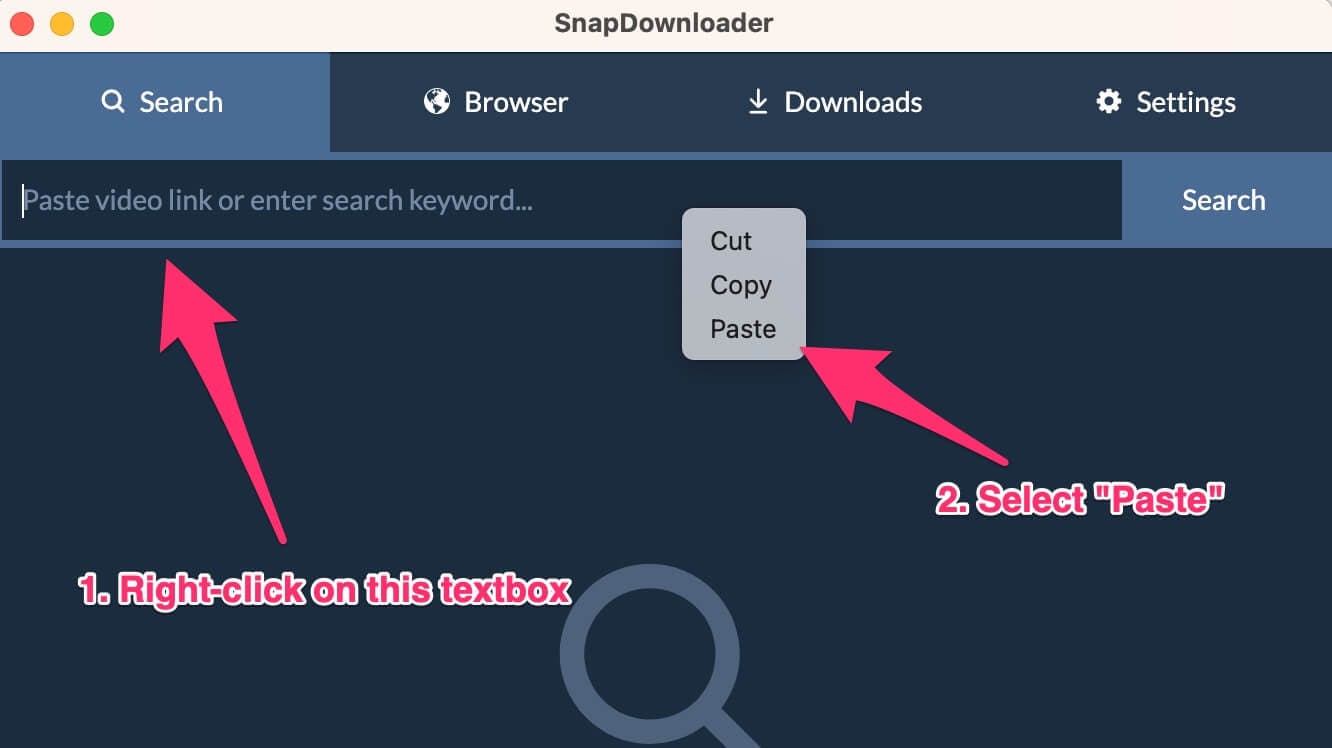 4. Select the output format and quality and click Download.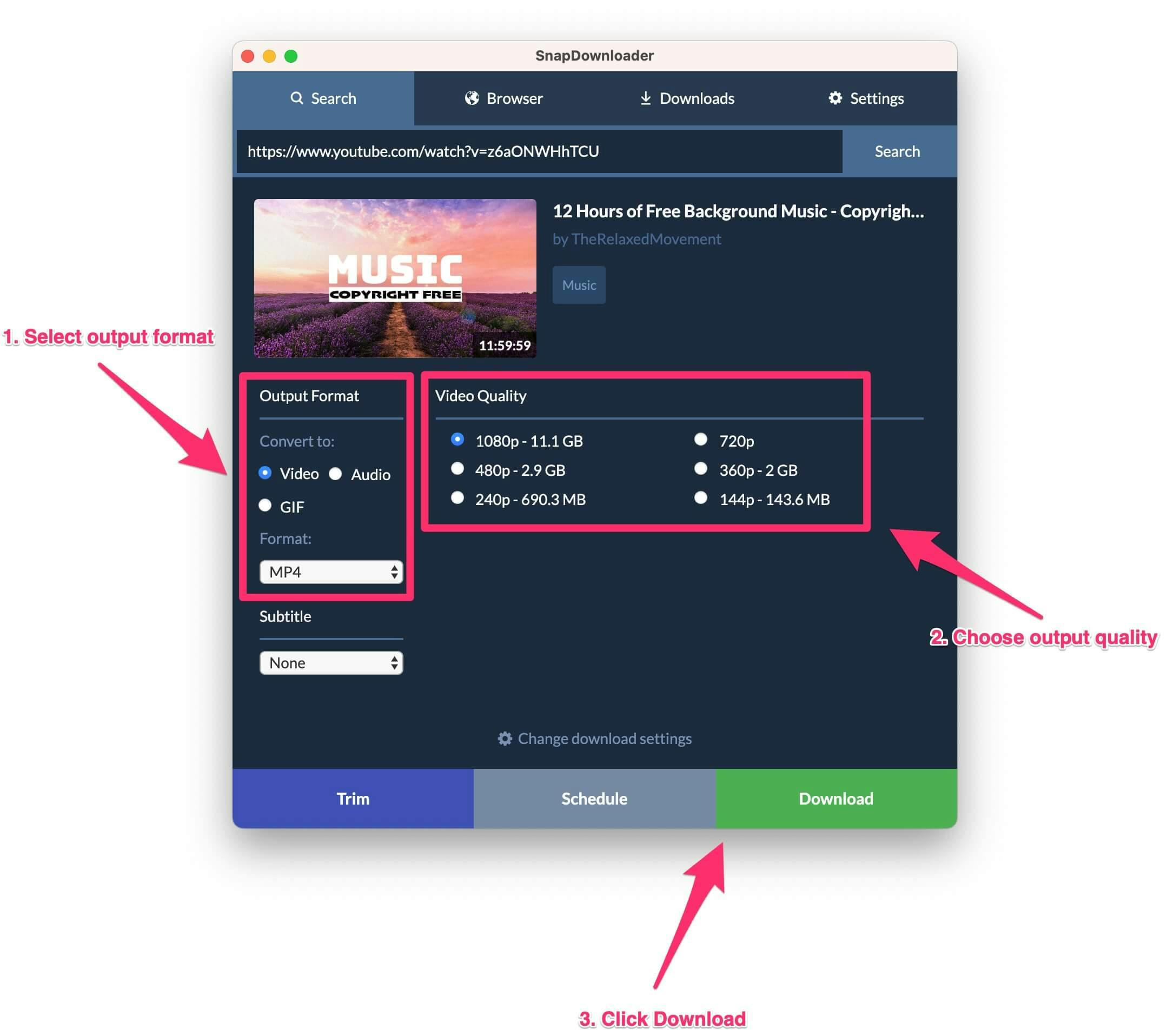 5 Best Alternatives to Videoproc
1. SnapDownloader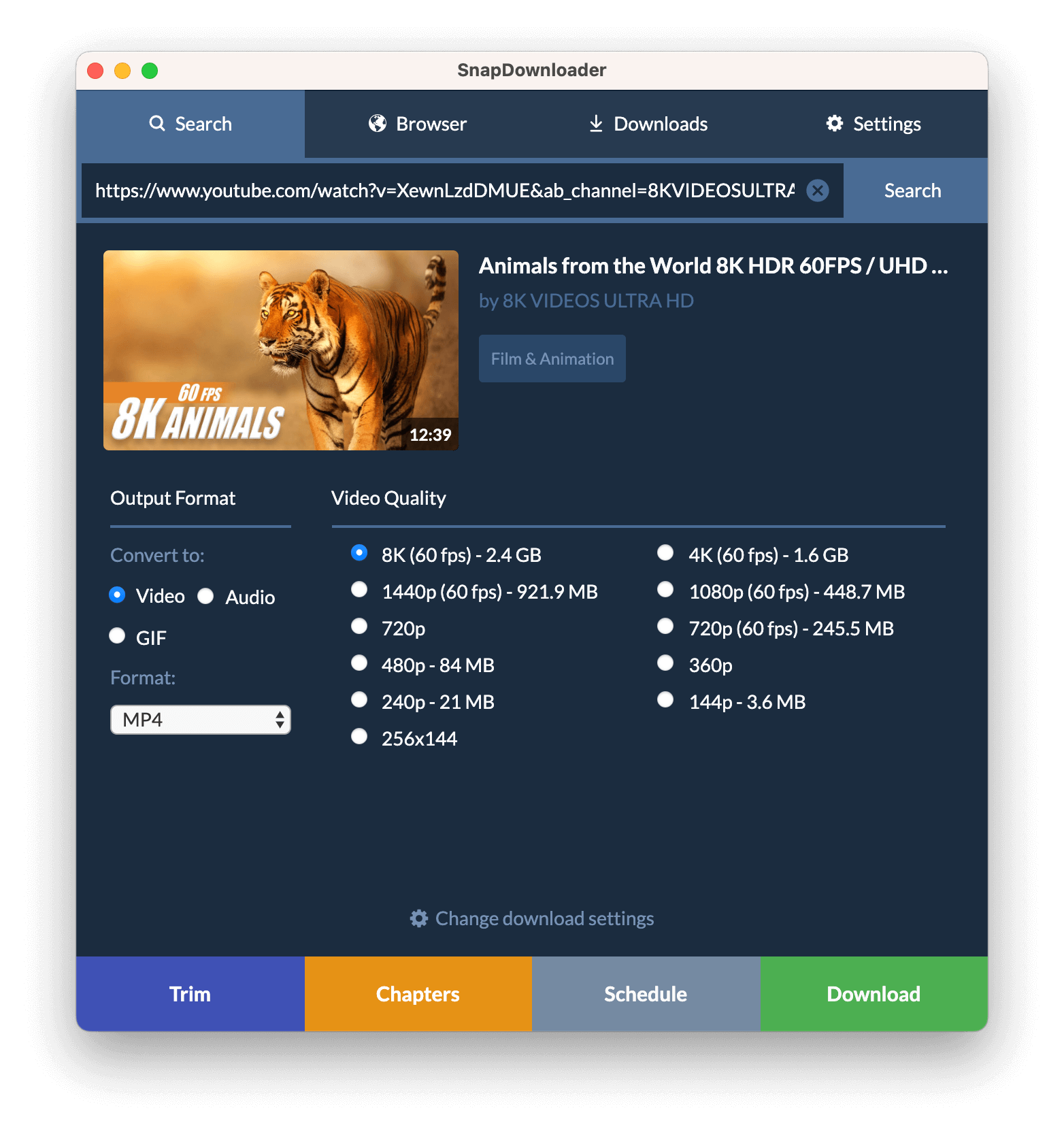 SnapDownloader is a top-tier tool that specializes in video downloads. You can use it to grab files from various platforms in numerous qualities and output formats. Most notably, it's one of the fastest software on the list.
The tool allows you to browse different social media from within the dash. Once you find a funny or interesting video, you can place it into the download queue. Put the right setting, and voila!
You can access the download and other files from within the software's library when the download is finished.
SnapDownloader works with over 1,000 websites including popular platforms like Twitch, TikTok, Facebook, Twitter, and more.
Pros
Much faster than an average video downloader
Simple and intuitive UI
Allows you to search content via the Browser tab
Edit the video prior to download
Keeps track of all your previous downloads
Allows you to download private videos
Lots of fantastic features for YouTube
Cons
It doesn't have as many functions as Videopros
The tool lacks editing tools
SnapDownloader doesn't support mobile devices
Pricing
One month plan ($7.99)
Three months plan ($16.99)
Annual plan ($29.99)
Lifetime plan for one user ($39.99)
Lifetime plan for three to five users ($69.99)
Features
Download videos from more than 1,000 sites
Video downloads without leaving the dashboard
Video scheduling
Basic editing like cropping videos
Media library
Convert videos to a particular quality and format
Bulk downloads
Allows you to avoid geo-location blocks
2. 4K Video Downloader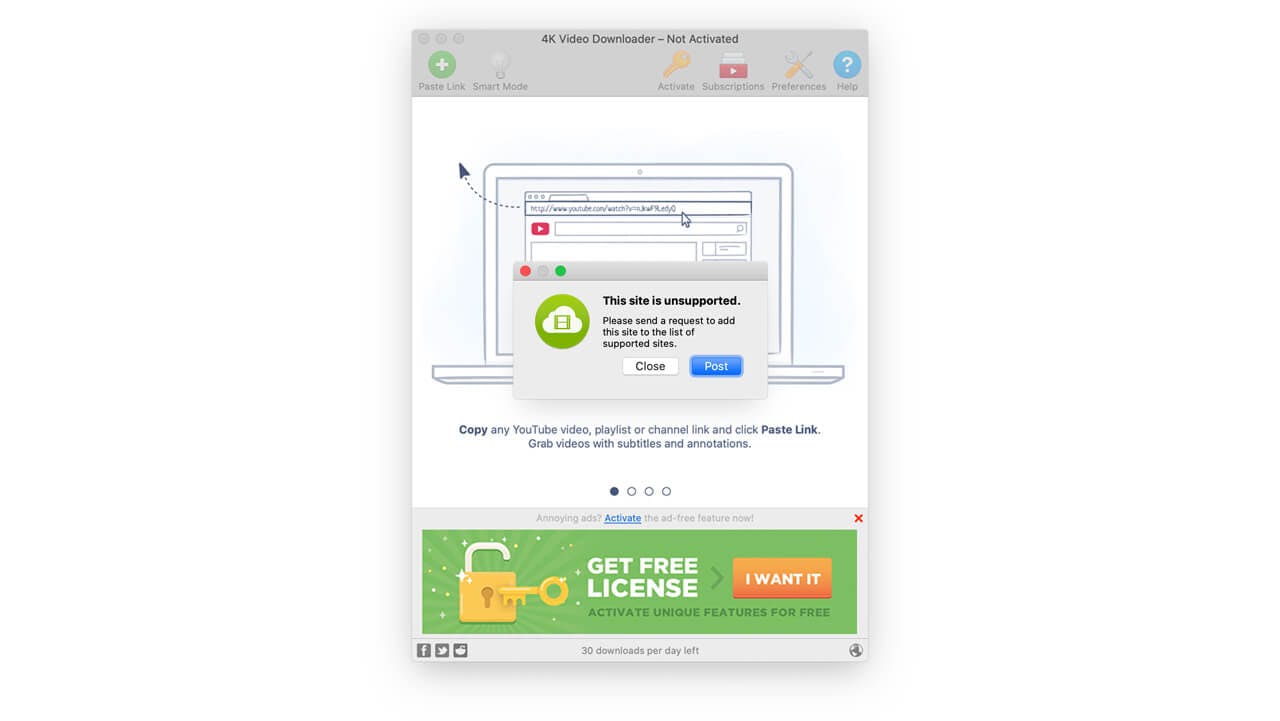 4K Video Downloader is one of the better solutions within the niche. It works well for downloading YouTube files, albeit at a slightly slower speed compared to the competition. However, it compensates by having nifty features such as private video downloads and subtitles.
The platform is good for beginners. It has one of the better UI out of all the tools on the list, and it doesn't take much time to get the hang of it. Unfortunately, you'll likely need the paid version. Free iteration of the product has numerous limitations and will blast you with constant ads.
Pros
Well-designed UI
Allows downloads on Mac, PC, and Linux
It helps you download private videos
One of the best tools for beginners
Allows you to download videos in the highest quality
Cons
Not particularly fast
The tool doesn't support as many sites as some of the alternatives
Ads plagues the free version
The free version limits the number of bulk downloads
Too many software updates
Pricing
Annual plan (€10)
Lifetime plan for one user (€15)
Lifetime plan with extra features (€36)
4K Complete Suite (€55)
Features
The smart download feature simplifies downloads
Supports up to 8K videos
The tool allows you to circumvent firewalls and other protections
Allows downloading of 3D and 360 videos
Age restrictions for videos
Users can grab private videos
Playlist downloading
3. Leawo YouTube Downloader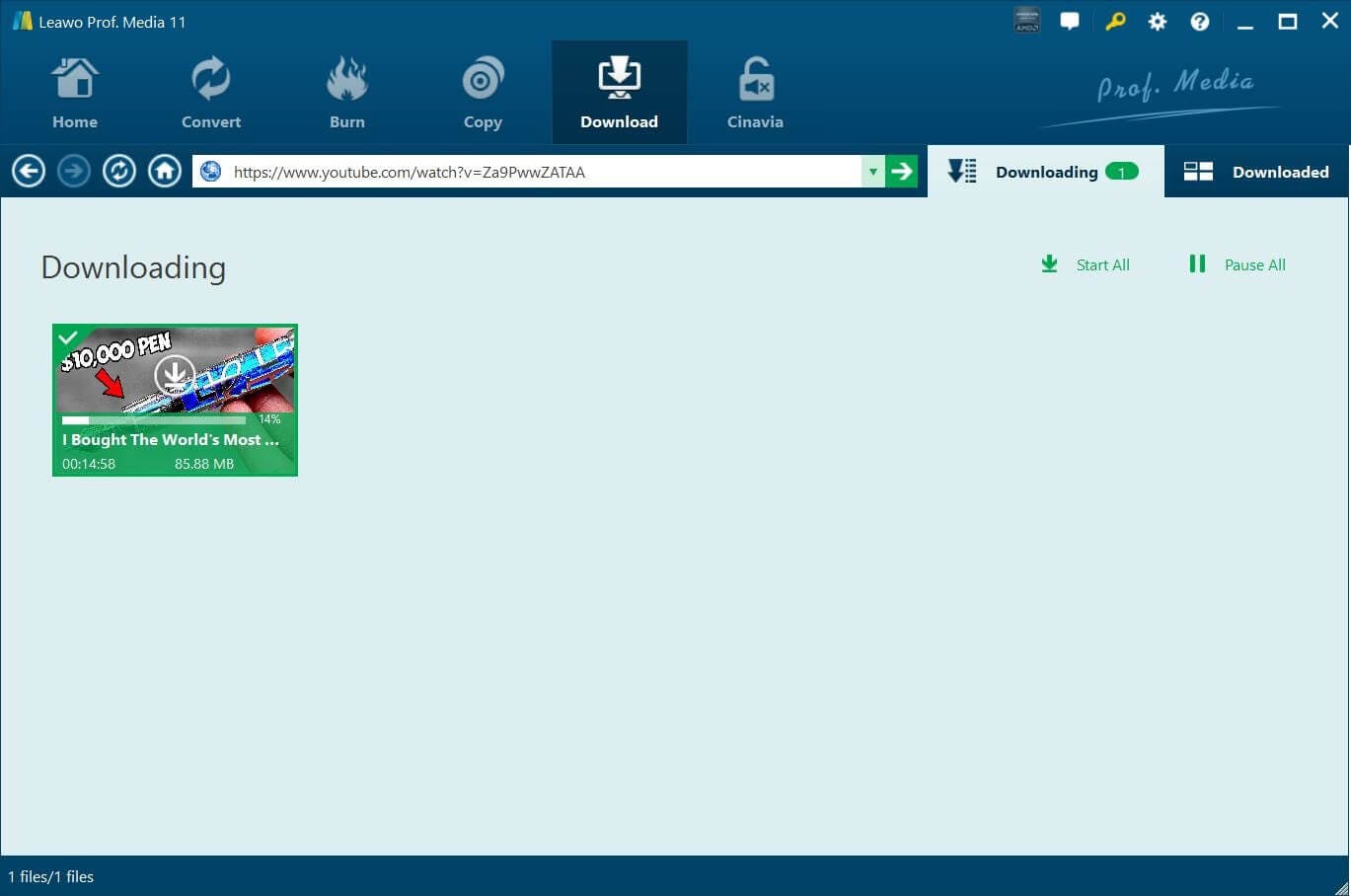 Leawo is a fantastic solution if you're looking for a multifunction video tool. You can use it as a downloader, converter, and DVD ripper, allowing you to fine-tune formats and qualities. The software works for just about any format ever invented, and you can use it to convert files, so they work on other devices.
Unfortunately, despite good performance and many features, it has some glaring flaws. First and foremost, it isn't the best option if you are mainly looking for a video grabber. The tool is costly, and you must pay for its features separately. If that wasn't enough, you might have trouble using it on specific platforms.
Pros
Support more than 180 formats
It can transform 2D format into 3D
Great for adapting files for any device
The tool is fantastic for creating slideshows
Allows users to grab YouTube subtitles
Cons
Different features are charged separately
It doesn't work properly on certain devices and platforms
Very expensive compared to some of the alternatives
Sometimes, you might encounter errors when downloading content
Some users have reported issues with refunds and payment processing
Pricing
Annual plan ($49.95)
Lifetime plan for one user ($79.95)
Leafwo Complete Suite ($89.91)
Features
Blu-ray and DVD rippers and converters
Video converter and downloader
Ability to change 2D videos into 3D
Option to change the video's aspect rate, bit rate, and other parameters
Available in more than 10 languages
4. DwnTube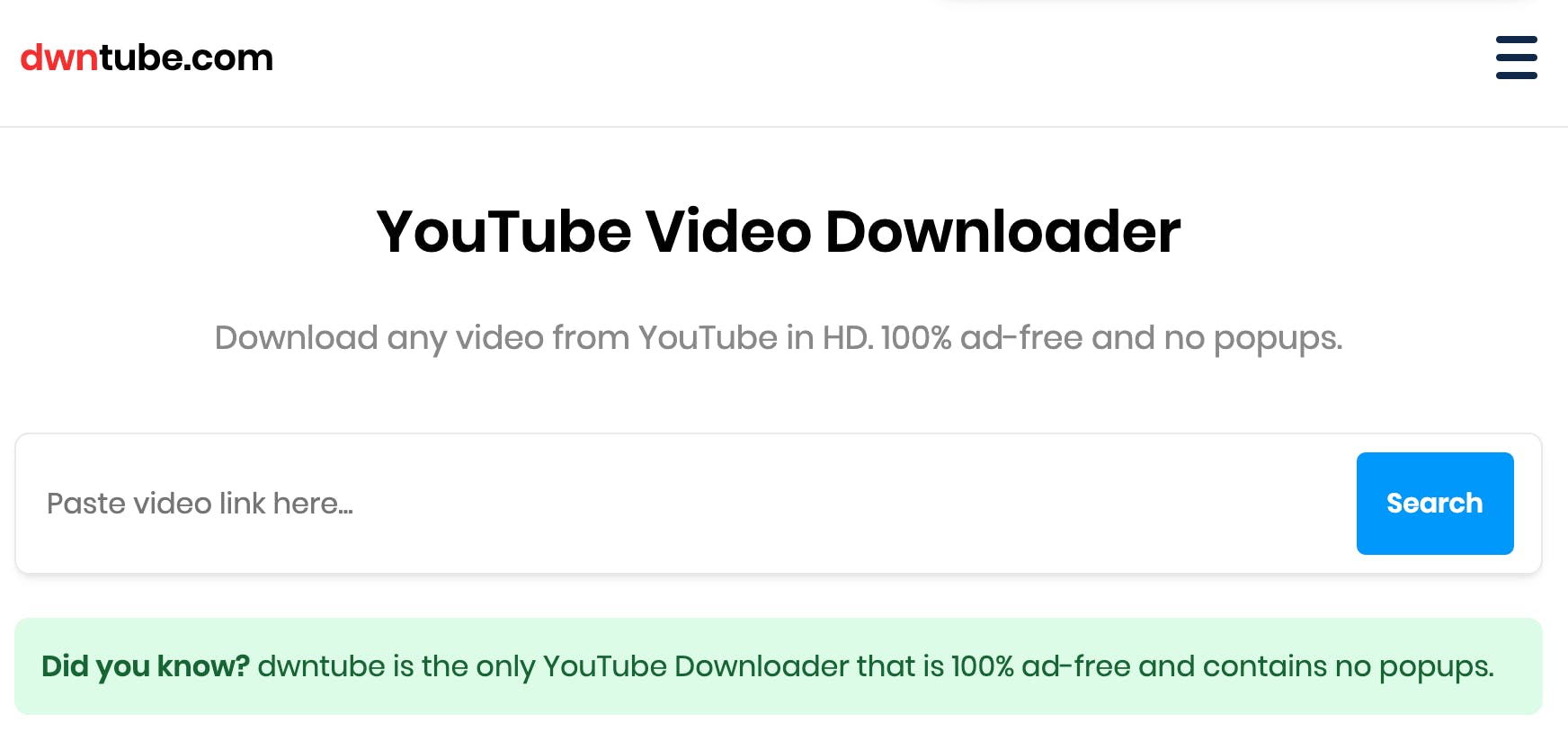 This is the only simple downloader on the list. DwnTube is an online platform that allows you to grab videos from YouTube automatically. All you need to do is copy-paste the URL, click download, and get a fresh new file in your download folder.
As of this writing, there are no ads and popups on their website, which is rare for online YouTube downloaders.
As you can presume, the software can't compare to the other options on the list. Although it allows you to download videos from YT without spending any money, its functionality is extremely limited. Most notably, you can only get certain quality videos.
Pros
No ads and popups (as of this writing)
A simple tool that you can easily use at any time
You don't have to pay anything
Direct downloads for YouTube without additional steps
Supports Windows, Linux, iPad, and Android
Lots of supported qualities and formats for such a simple tool
Cons
It only works for YouTube
Allows resolutions up to 720p
Somewhat slow downloads
No editing makes it a poor choice for content creators
Pricing
Features
YouTube downloader that doesn't have any special requirements
It can be used for several different video qualities
Works on desktop and mobile devices
Supports several qualities and formats
5. Any Video Converter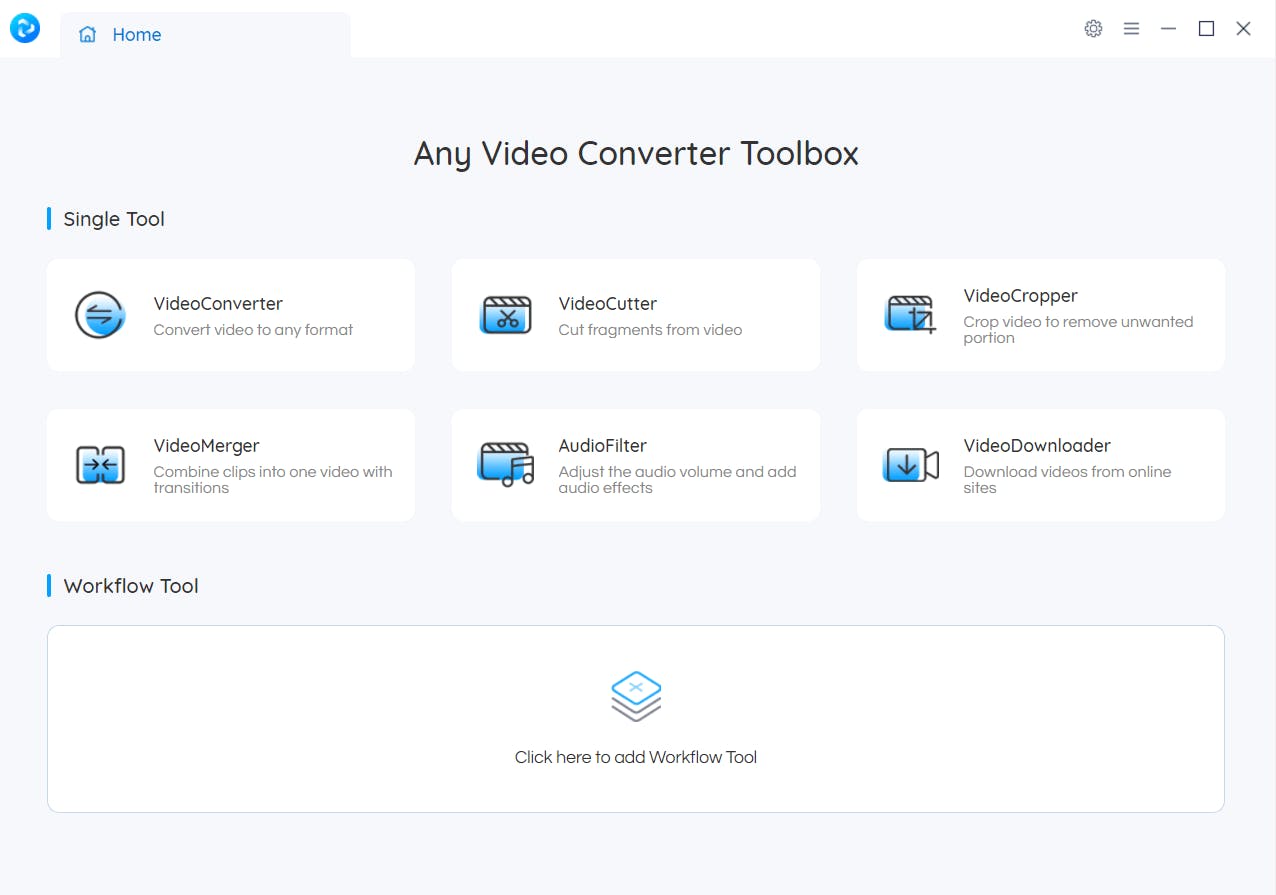 Any Video Converter is one of the best options on the list if you're looking for an easy downloader that supports different outputs and video qualities. The users can play around with its editing features, which are fantastic for content creators. There's also an option of performing screen recording.
Its main issue has to do with its video player. Although the downloader works like a charm, you might have trouble playing the files afterward. The feature is prolonged, and sometimes, your video might start bugging mid-watching. The UI isn't anything you'd want to write home about.
Pros
An enormous number of video and audio formats are supported
You can use the tool to merge several files into one
The tool allows you to perform various editing functions before and after the download
Users can utilize the software for batch downloads
It helps users alter audio within videos
Cons
One of the worst UI out of all tools on the list
It doesn't work on many sites and platforms
It's slower than most tools on the list
The company is constantly trying to sell you the tool
Malware sometimes flags and prevents its use
Pricing
Lifetime plan for one user ($49.95)
Features
Video burning feature
High-quality video recording
Numerous editing tools including merging and cropping
Various audio modifications within videos
Supports different version of Windows
Should I Use Videoproc?
Whether you decide to use Videoproc or not depends on your specific needs. This is primarily a comprehensive video platform meant to replace several tools. So, if you're just looking for a DVD ripper or video downloader, using something else would be much better.
Regarding alternatives, SnapDownloader is a stable and fast option you should consider. It excels as a downloader and has a few extra nifty features that can make your life easier. If this software doesn't work, you can always check out some of the entries on the list.
Conclusion
While Videoproc has a strong upside, it doesn't excel at anything. The tool often feels clunky, with a poorly designed interface and too many things going on the screen. Features such as DVD ripping feel obsolete in 2023, so you'll likely pay for something you don't need.
Before making a purchase, we suggest that you check other alternatives on the market and test their respective free versions. Who knows, you might find something that better suits your needs.