Before embarking on a long-haul flight or a trip to somewhere with limited internet access, many travelers turn to online services to download YouTube videos that they can enjoy on their journey.
Alternatively, many content creators choose to download reusable YouTube videos to include in their own creations.
Whether these scenarios apply to you and whether you are a content creator, social media manager, or regular social media user, you've come to the right place.
At SnapDownloader, we understand the convenience of downloading content from YouTube and other sites. This article will explain how to download age-restricted YouTube videos through SnapDownloader and other services.
What is SnapDownloader?
SnapDownloader is a video downloader for Windows and macOS. You can use it to download videos (including age-restricted content) from YouTube, Facebook, Vimeo, Twitter, and a whole host of other sites. It also offers a free trial so you can start enjoying all your favorite videos right away!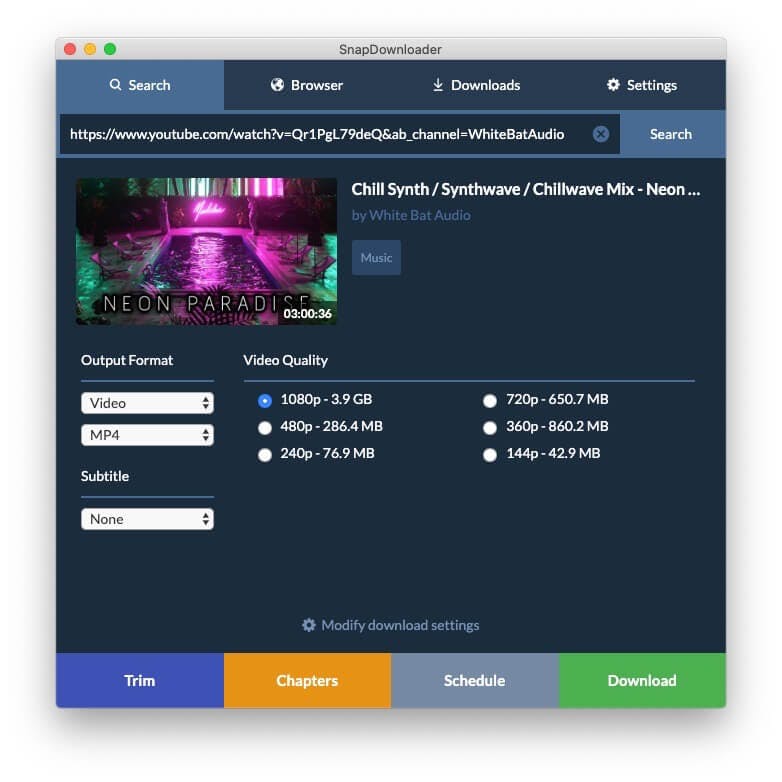 The benefits of YouTube video downloaders
Services that can download age-restricted YouTube videos allow you to download videos without needing to sign up to YouTube and/or otherwise verify your age. Of course, legally, you should still only use these services if you are 18 or older.
Here are some other benefits of YouTube video downloaders for age-restricted content:
Remember, only certain YouTube video downloaders will allow you to download age-restricted content. Make sure a service offers this feature before using it. Please also note that, nowadays, many regular third-party websites cannot download age-restricted YouTube videos like they used to.
How to download age-restricted YouTube videos with SnapDownloader
Downloading age-restricted videos from YouTube is quite simple with SnapDownloader. Here's how:
1. Download and install SnapDownloader on your computer.

Get SnapDownloader
2. Go to YouTube and copy the link of an age-restricted video.

3. Paste the link into SnapDownloader and it will begin searching for the video automatically.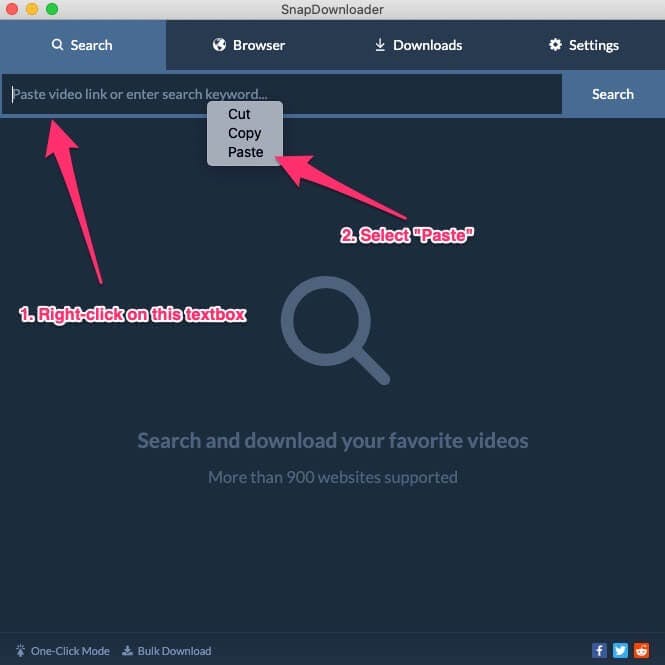 4. Once searched, select the output format and quality of your choice, such as MP4 1080p. Click the Download button.
5. SnapDownloader will begin downloading the age restricted YouTube video and will save the file to your computer.
Once completed, you can double-click on the video in SnapDownloader to play it or open the folder where it was saved.
Summary of the best downloaders for age-restricted YouTube videos
1. SnapDownloader - Comprehensive video downloading software with a wide range of features. SnapDownloader is the best option for those who want to regularly and conveniently download YouTube content, including age-restricted videos. Great for content creators and social media managers, in particular.
2. NewPipe - Android-friendly app for smartphones and tablets. Users can customize downloads too.
3. FreeTube - A Windows program that lets users download age-restricted videos from YouTube with ease. It offers a familiar design to YouTube and an ad-free experience.
1. SnapDownloader
SnapDownloader is desktop software that enables users to download videos from 900+ websites worldwide, such as YouTube, TikTok, Instagram, and Facebook. If you want to regularly download videos from YouTube, including those of high quality, SnapDownloader is for you.
Key Features:
Supports downloads of up to 8K video resolution.
In-built video trimmer.
Can allow you to save YouTube subtitles.
In-built YouTube search.
Bulk downloads.
Pros:
Works with 100s of websites.
30-day money-back guarantee for tri-monthly and annual subscription packages.
Fast audio and video conversion before download.
Cons:
Not available for Android and iOS devices.
Want to convert YouTube playlists to MP3 on a regular basis? We have a blog for just that.
2. NewPipe
Looking for a phone-friendly YouTube downloader? NewPipe allows Android users to download age-restricted YouTube content. It is available from Github as NewPipe APK. You can also find it on NewPipe's official site.
Key Features
Upon downloading a video, you can customize said download. You can set the resolution, format, and video title to give some examples.
Enables you to import your YouTube user information. This would allow you to create playlists without signing up to YouTube directly.
Supports a range of websites aside from YouTube, including SoundCloud and Bandcamp.
Pros:
Great option for Android users.
Allows customization of downloads.
Compatible with some tablets as well as phones.
Cons:
Not offered for desktop use.
3. FreeTube
FreeTube allows you to watch age-restricted videos without your activity being tracked. It's compatible with Windows, macOS, and Linux and is completely free due to its open-source nature.
To use FreeTube, simply download the program to your desktop, copy and paste the link into the software, and begin watching your video. You can import your YouTube subscriptions to view your feed instantly.
Key Features
Multilingual.
Import your subscriptions.
Provides an ad-free experience.
Pros:
Makes YouTube downloads super easy.
Never tracks your history.
Compatible with Windows, macOS, and Linux.
Cons:
Not available on mobile devices.
Pricing for SnapDownloader
Take advantage of SnapDownloader's 48-hour free trial today, and see what you think. If you find it's just what you're looking for, you can purchase a lifetime license or subscribe to a monthly, tri-monthly, or annual license.
The following payment methods are accepted:
Visa
Mastercard
PayPal
American Express
Discover
JCB
Other uses for SnapDownloader
SnapDownloader has a 4.9-star rating from 308 reviews. It offers a wide range of applications, including the ability to download 360-degree videos. Plus, you'll have access to 24/7 customer support.
In addition, it offers the following features:
SnapDownloader is totally safe and ad-free.
You can download files with their metadata when you enable this option.
It comes with a dark mode if this interests you.
Has an in-built proxy setup that allows users to bypass geo-restrictions (i.e., you can even download blocked YouTube videos that are unavailable in your region).
Providing a built-in browser, you can download your videos that are in private mode, including on YouTube.
Download Age Restricted YouTube Videos Today
Today, we've looked at a variety of programs you can use to download age-restricted YouTube videos.
SnapDownloader is our top choice, as it offers an array of features such as batch downloading, 24/7 support, and up to 8k resolution downloads – all for a fraction of the price of other programs. Click here if you'd like to learn more about SnapDownloader or take advantage of its free 48-hour trial.