YouTube sees about 300 hours of video uploaded to the platform every hour. And every day, users watch about 5 billion videos on the platform. With the sheer amount and variety of new content, YouTube meets everyone's demand, especially music lovers. With so many videos on YouTube, you'll come across a lot of music videos. While it's prohibited to download copyright music, you can download those that are royalty-free and non-copyright. In such cases, the audio is usually the real gem and there are many free YouTube to MP3 converters that help music lovers extract the audio they need from YouTube videos.
The fact is that music in audio form only has higher replayability than its visual counterparts. With YouTube to MP3 converters, you can now enjoy your favorite music in your shower, office, or during a trip, where many people don't get proper network reception. Apart from music, there is a ton of other YouTube video content with valuable audio, including podcasts, ASMR, background music, sound effects, and some tutorials. As such, YouTube to MP3 converters allow you to download the audio that you need to your computer in MP3 format.
To help you with your needs, we've compiled a list of the best free YouTube to MP3 converters that'll get you what you need without any hassle:
SnapDownloader
Any Video Converter
4K Video Downloader
ClipGraber
iTubeGo
Converto
YTMP3
VideoProc
MP3FY
Y2Mmate
Top 10 YouTube to MP3 Converters
1. SnapDownloader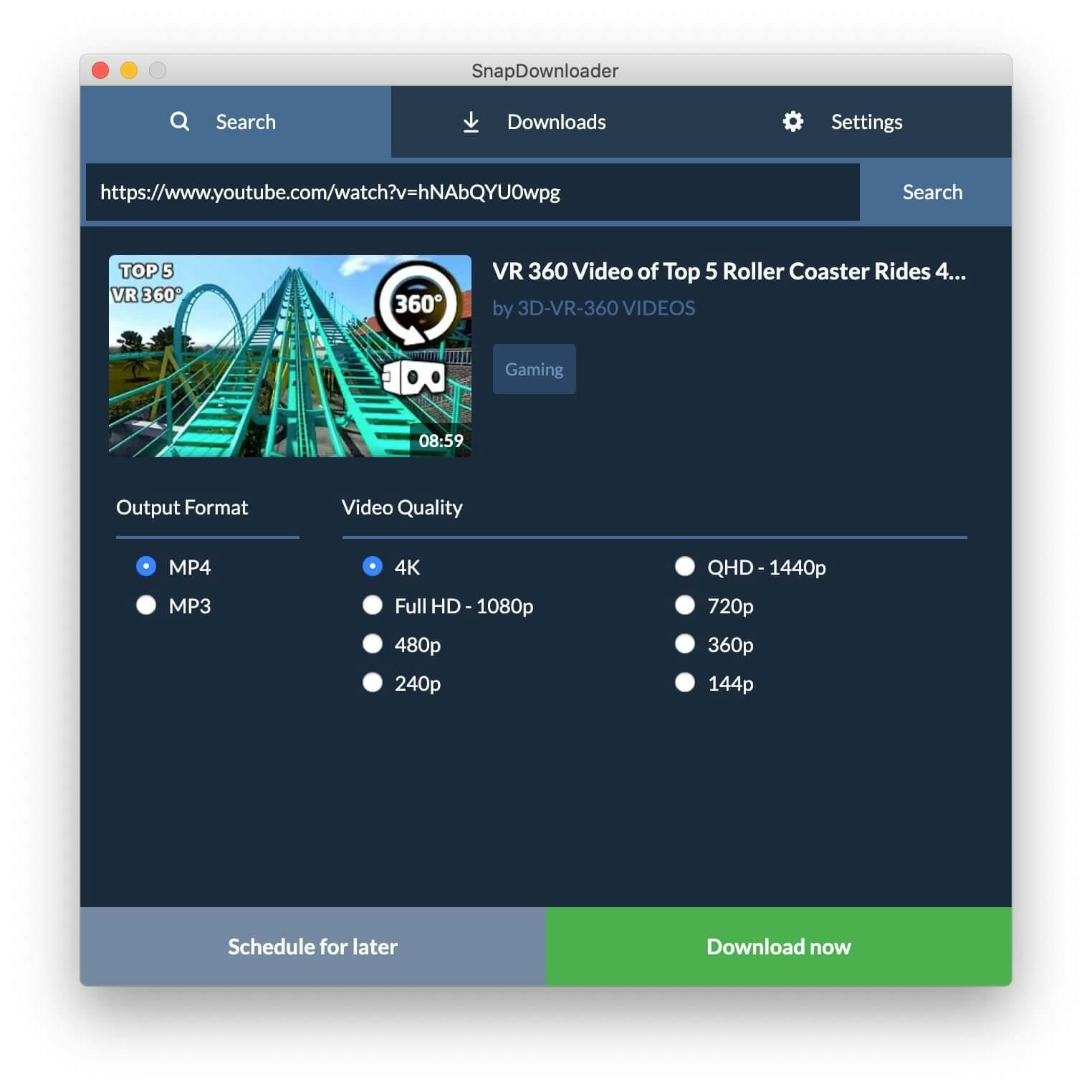 SnapDownloader is an efficient video downloader for YouTube and 900 other sites, and it is easily the first recommendation for a YouTube to MP3 converter app. Besides supporting downloads of high-quality YouTube videos, it lets you download these videos in either MP4 or MP3 format. The fantastic thing about SnapDownloader is that video conversion occurs during the download process.
SnapDownloader lets you download entire YouTube playlists in MP3. Unlike most downloaders, it optimizes your download speed so you can confidently download albums or podcast channels at super-fast speed. Even more intriguing is the in-built proxy setup which allows you to download geo-restricted YouTube videos in MP3. If you ever need it to download videos, you can bank on its ability to download 360 VR and 8K videos.
Pros:
Light app, easy to install
Supports Windows and macOS
Fast download and conversion
Downloads the highest quality MP3 that's available
User-friendly UI that makes it very easy to use
Download videos and audio in multiple formats
Compatible with over 900+ websites
Downloads YouTube playlists and channels on the go
Supports bulk or batch downloads
Access to geo-restricted videos with its in-built proxy feature
Excellent customer service
Cons:
SnapDownloader is not available for Android – yet.
Website: snapdownloader.com
2. Any Video Converter
Any Video Converter is a popular YouTube to MP3 converter. It's a useful tool for ripping audio from videos of any format. Whether you want to turn a YouTube channel into a podcast or simply enjoy music on-the-go, Any Video Converter makes the job easier. This freeware also supports converting audio from one format to another, and supported formats include MP3, M4B, FLAC, AC3, WMA, and several others.
Pros:
Supports several audio input and output formats
YouTube to MP3 conversion is simple and straightforward.
All-in-one package comprising of downloader, converter, and DVD burner
Fast download speed
Cons:
Large download file, and consumes memory space
Installation is difficult
Extra software functionality you might not need
Website: www.any-video-converter.com
3. 4K Video Downloader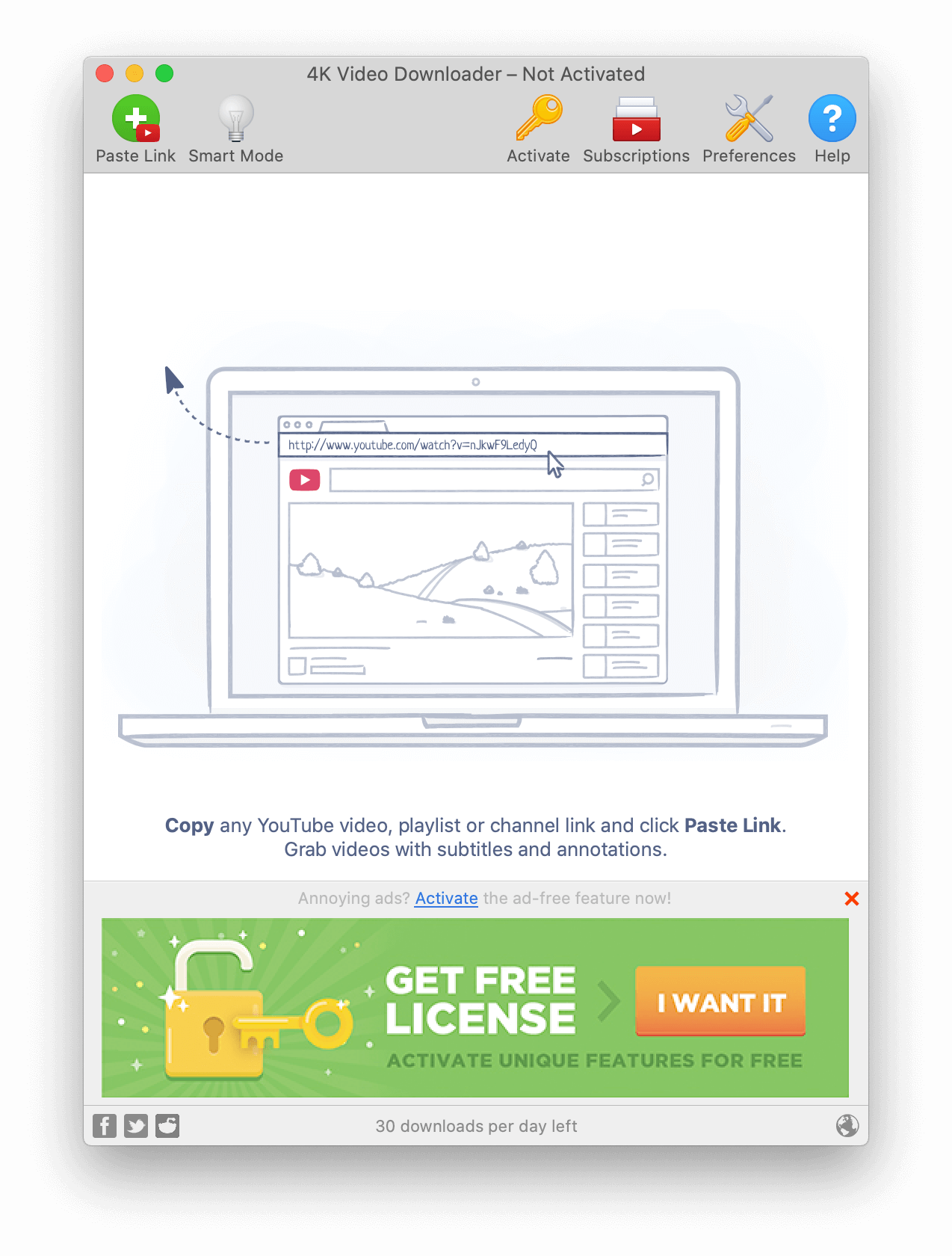 A free video downloader available for macOS, Windows, and Ubuntu, 4K Video Downloader lets you convert YouTube videos to MP3. It allows you to save top-quality YouTube videos, playlists, and channels in MP3. That way, you can enjoy listening to songs or background music anywhere you go. This converter also allows you to save the videos' subtitles in SRT, and these subtitles are available in 50+ languages.
Pros:
Smart Mode Feature that makes download and conversion faster and more convenient
Saves subtitles in more than 50 languages
Proxy set-up that gives access to blocked videos
Fast download speed
Can convert videos to MP4 or MP3
Cons:
Available for desktop only
Free version comes with ads
Lots of restriction in the free version
Only select playlists can be downloaded.
Website: 4kdownload.com
4. ClipGrab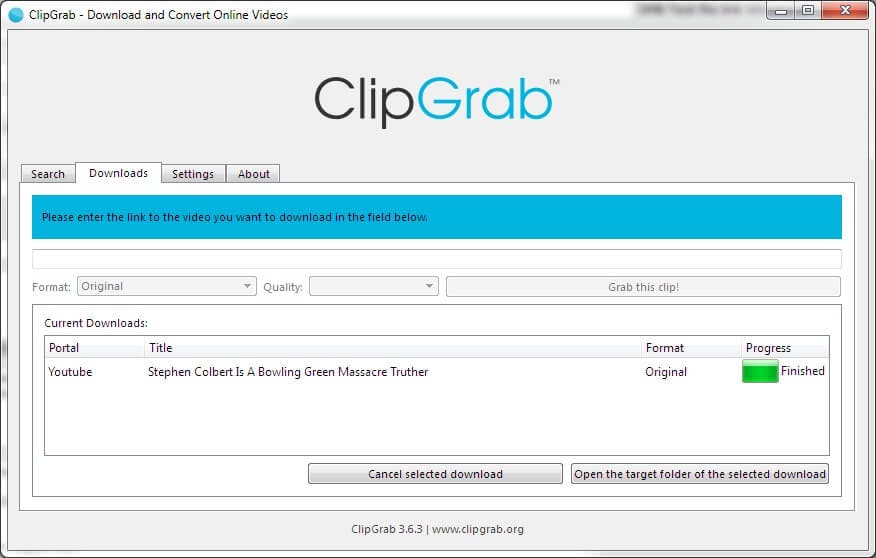 Next on our list of the best YouTube converters is ClipGrab, an open-source downloader for YouTube and other video hosting sites. It has a built-in search feature that makes it easier to search for the video you want to download without visiting YouTube. It supports video download in different formats, including MP3, allowing you to save the audio from any YouTube video.
Pros:
Cross-platform support: Linux, Windows, and macOS
User-friendly interface
Built-in search feature
Completely free, although users can make donations
Cons:
Comes with extra bundled software that makes installation more tedious
App launch can be slow
The search returns only twelve results
Unreliable sometimes
Not available for mobile
Website: clipgrab.com
5. iTubeGo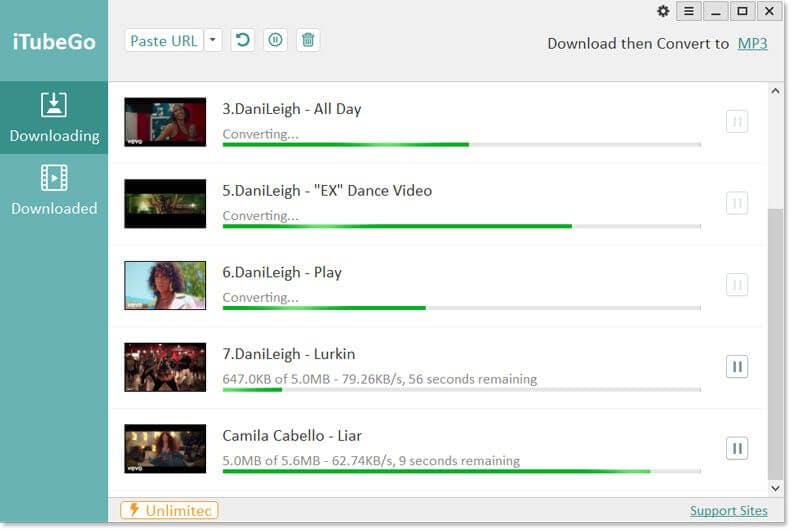 iTubeGo is a multi-purpose YouTube downloader that supports high-quality MP3 downloads. It passes easily as one of the faster YouTube to MP3 converters you can find and works with thousands of other websites. iTubeGo bulk converts YouTube playlists to MP3, without a compromise in the original quality of the sound. You can also convert the videos to other audio formats like M4A, WAV, FLAC, and OGG.
Pros:
Convert YouTube videos to MP3 without any loss in sound quality
Download entire playlists with a single click
Fast download speed
Built-in proxy
Cons:
Unlimited downloads only available with a paid subscription
Poor UI design
Not available for mobile
Website: itubego.com
6. Converto

Converto is an online YouTube to MP3 converter, which also doubles as an MP4 downloader. It offers a straightforward process to save YouTube videos in MP3 for offline listening. With no installation required, converting videos on the web-based app takes just a couple of seconds. It adds a thumbnail of the music cover to your MP3 downloads to give your collection that amazing look.
Pros:
Unlimited downloads
No installation required
Multi-lingual user interface
Accessible from any browser and device
Cons:
No support for batch downloads
Slow download speed
Playlists not supported
Infested with adult ads and popups
Website: converto.io
7. YTMP3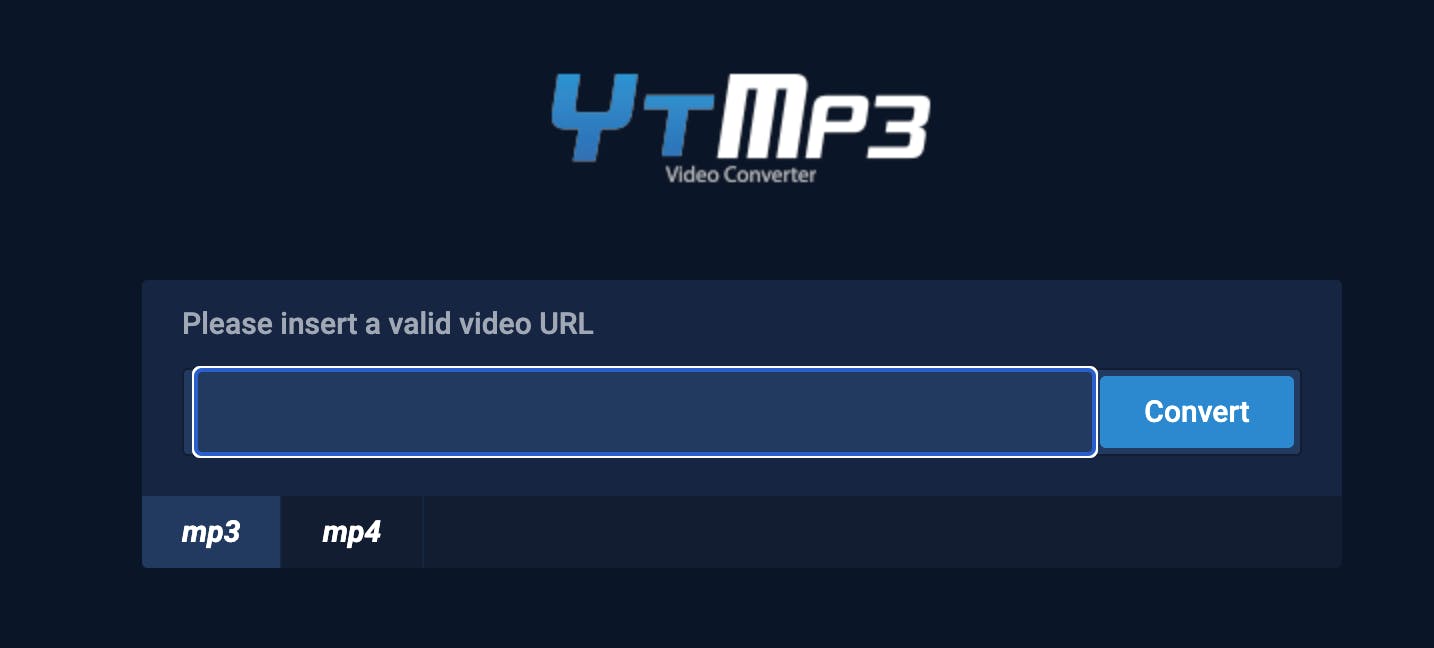 Another online app that makes it to the list is YTMP3, which is a web-based YouTube converter. It is available for free and can be used without any registration or additional software. It can convert videos to MP3 quickly and easily. All you have to do is to paste a YouTube link and the tool will have it converted to MP3 in no time.
Pros:
No registration required
Users can choose between light and dark mode.
Accessible from any device or browser
Can convert to MP4 or MP3
Cons:
Maximum video length is 1 hour
No support for bulk downloads
No support for channel or playlist download
Website: ytmp3.cc
8. VideoProc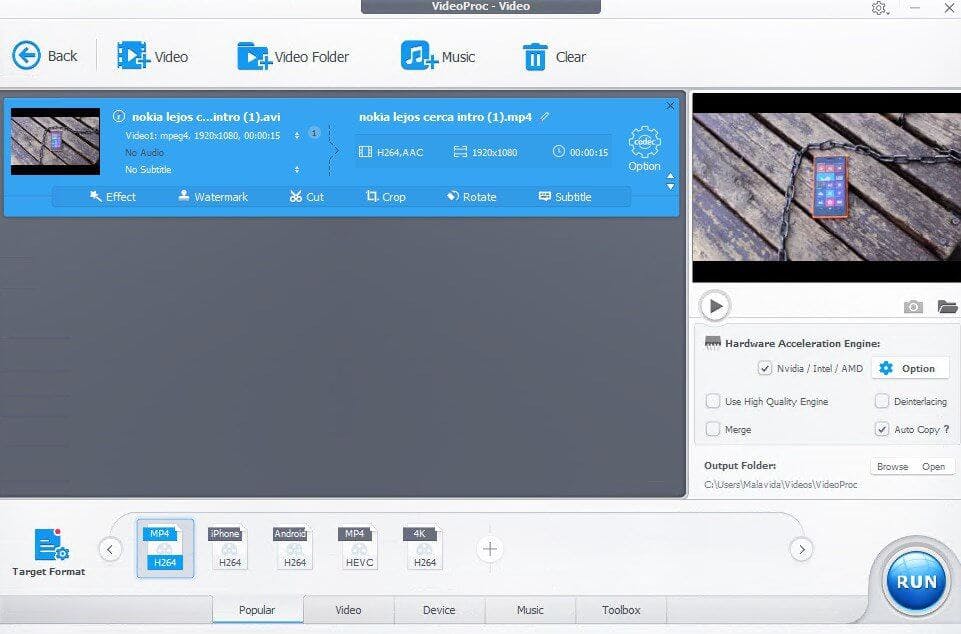 VideoProc is a powerful tool that allows you to download and convert YouTube videos to MP3 and other formats. It provides you with fast speed and uncompromised quality in your audio files. The app also lets you record YouTube live streams and edit the videos after that. Although its free version comes with incredible download and conversion features, the paid license offers a much better service.
Pros:
Converts YouTube videos to MP3 and hundreds of other formats
GPU-accelerated conversion
Retains original quality
Supports 100+ sites, including YouTube
Cons:
Takes a huge chunk of memory space
App launch can be slow
Not available for Android
Website: videoproc.com
9. MP3FY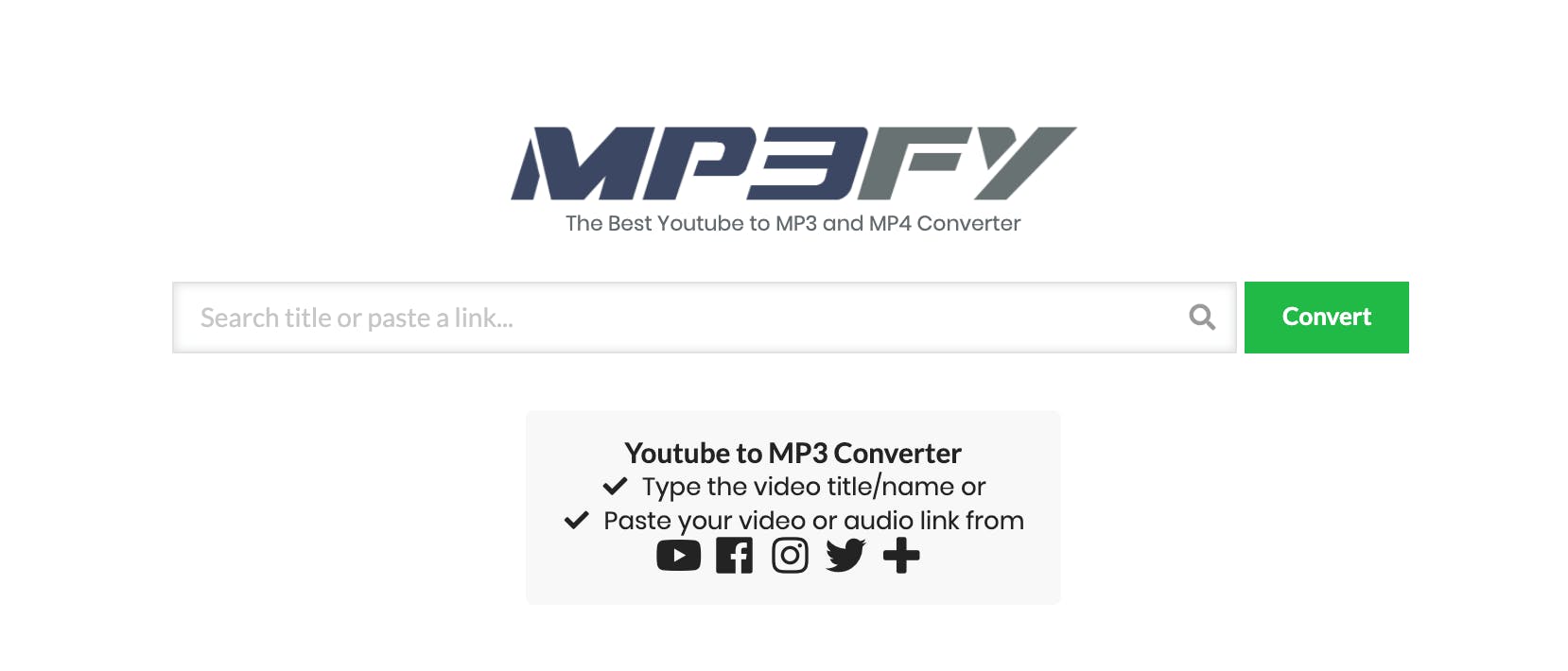 MP3FY makes this list for its incredible ability to convert blocked YouTube videos to MP3. It has an in-app proxy setup that bypasses geo-restrictions on any video. It is a convenient online conversion tool for saving audios up to 320kbs in quality. With MP3FY, you don't have to go to YouTube to copy the video's URL. Its search feature allows you to search for any video using the title.
Pros:
Built-in search function
High-quality download
Access to blocked videos
Unlimited video lengths
Cons:
No support for batch downloads
Website: mp3fy.com
10. Y2Mate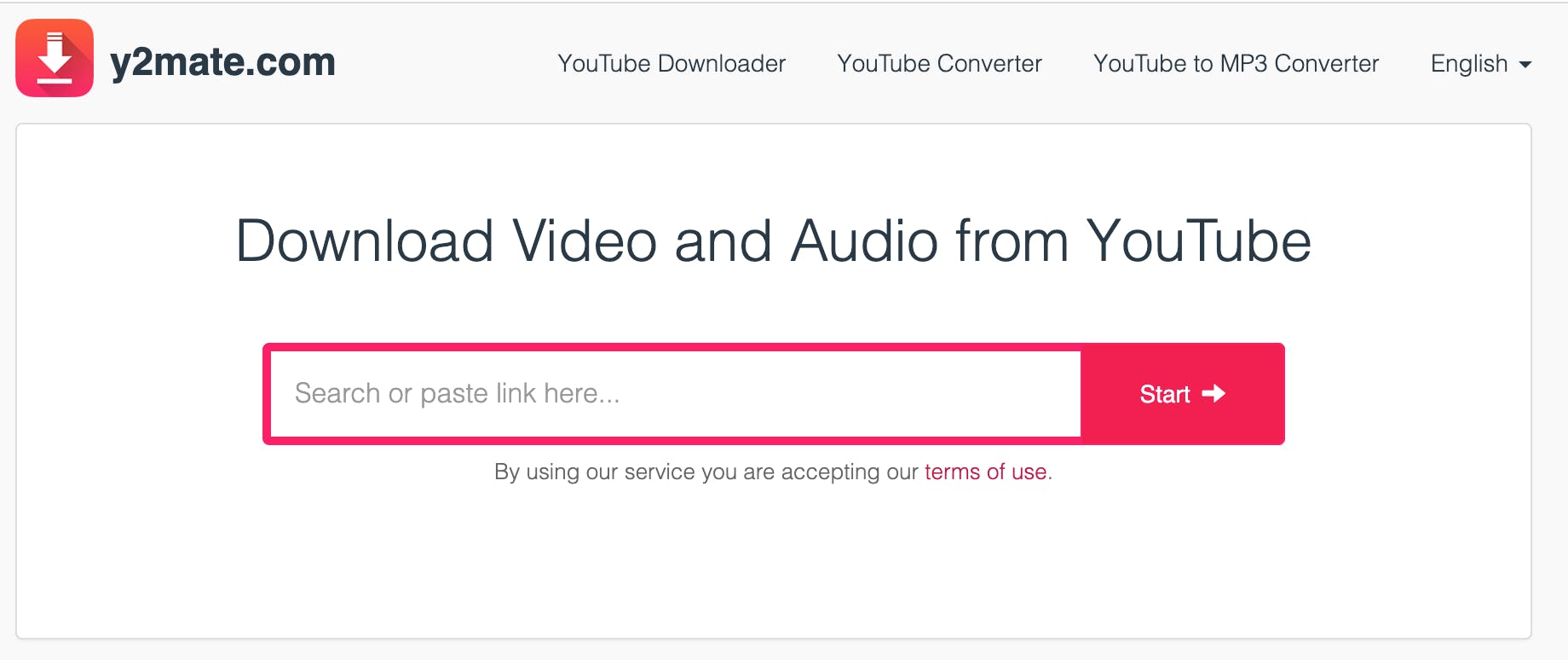 Last on our list is another online YouTube to MP3 Converter, Y2Mate. With an easy-to-navigate interface, Y2Mate offers a fast way to download YouTube videos in either MP3 or MP4. Apart from MP3, it supports other popular audio formats. Users can upload converted files straight to their Google Drive or DropBox with the click of a button.
Pros:
No registration required
Supports all web browsers
Upload converted files directly to Google Drive and DropBox
In-built YouTube search
Cons:
Works only with YouTube; users will need other tools to convert videos from other websites.
Clumsy on Android devices
Website: y2mate.com
Wrapping Up
Before using a YouTube to MP3 Converter to download and convert a video, it's imperative to ensure the video is not copyrighted. In choosing a YouTube to MP3 Converter, important factors to consider include speed, bulk download feature, user interface, susceptibility to malware, and price. As such, SnapDownloader is the ultimate solution for downloading and converting high-quality YouTube videos to MP3 for free.