YTMP3 is a YouTube converter that has been on the market for over 10 years. It's a nifty small tool for downloading your favorite content and is available on several sites. While limited in functionality, the tool is entirely free, and you can use it directly from a browser without any installation.
Despite being one of the more renowned names in the free YT downloader category, YTMP3 is also notorious for not being safe. In this article, we'll talk about the potential dangers of using this program and what to expect when downloading videos with it.
What is YTMP3?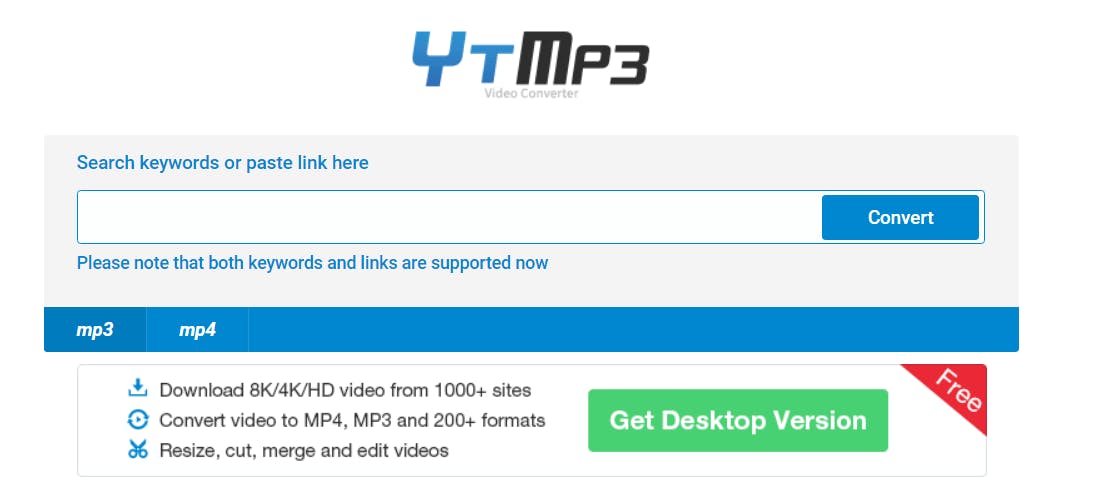 YTMP3 is a straightforward online tool that allows you to grab videos from YouTube.
Don't be fooled by MP3 in its name; the software also works well for MP4 format and can grab content in several resolutions. Another cool tidbit is that the program works on any device because it's available as an online tool and can be accessed from anywhere and on any device.
While the official YTMP3 website is available at ytmp3.cc domain, there are many clones of it on the internet, such as the following:
YTMP3.nu
YTMP3.bz
YTMP3.page
Is YTMP3 a Safe YouTube Downloader?
While the tool might seem straightforward, the issue is in the website's ads.
When you use the YTMP3 website, you will be bombarded with push notifications, pop-ups, adult banner ads, and redirects that might trick you into falling prey to scams and malware.
While most ads are safe, some carry malicious malware and PUPs (potentially unwanted programs).
As such, YTMP3 is not a safe website if you are not equipped with the right tools to block the ads or are not tech-savvy to avoid falling prey to the scam ads.
How to Remove the YTMP3 Virus?
Luckily, there are several methods to ensure quick YTMP3.cc virus removal.
Use Antivirus Software to Scan the Computer and Remove the Virus
The most straightforward solution would be to perform a full scan and remove any malware that might be threatening your data. There are a few major tools that we can recommend for the YTMP3 virus:
Norton 360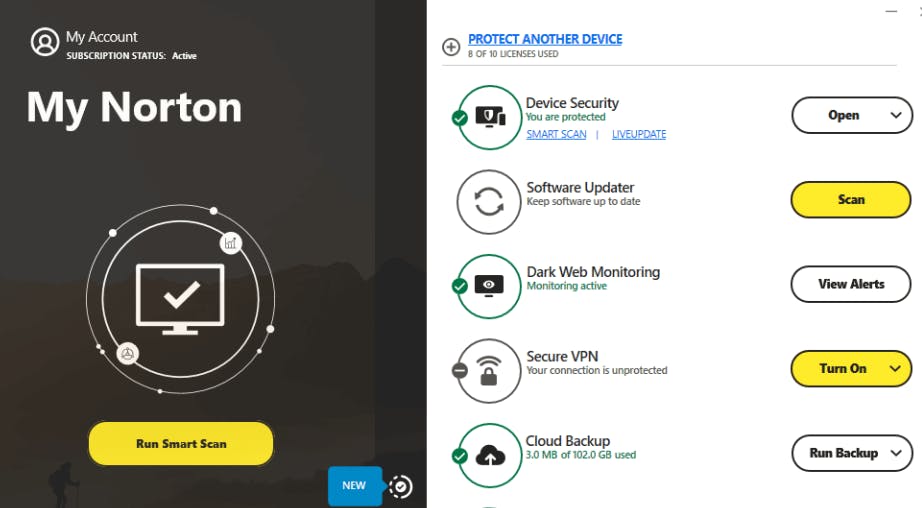 For the longest time, the Norton suite was considered one of the best options for tackling various online threats. The software relies on machine learning to detect new viruses and malware and thwart them before they can cause any damage.
Besides addressing viruses, Norton 360 has shown excellent results against identity theft and other form of breaches. If we were to criticize the program, we would have to mention its steep price compared to the field.
Features:
Malware scans
Virus scans
Firewall
Cloud backup
Parental control
Secure VPN
McAfee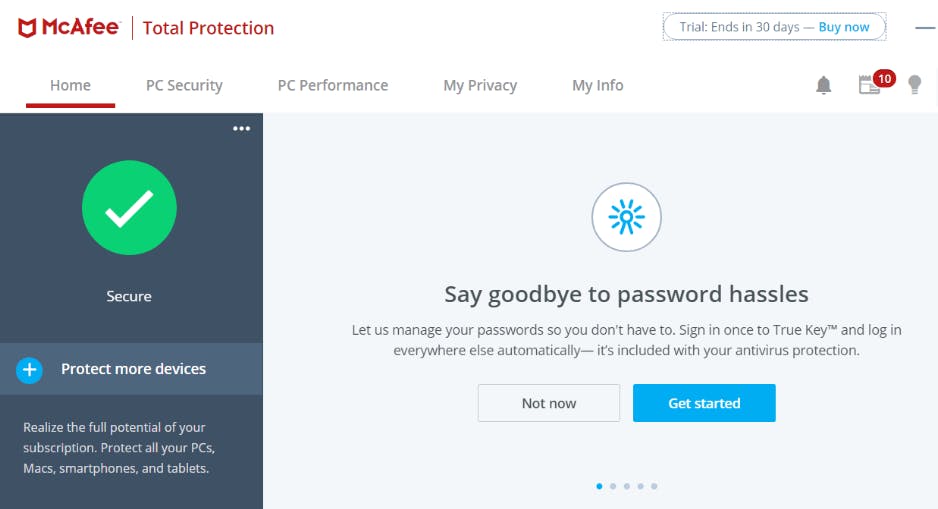 Like Norton 360, you can't go wrong if you opt for McAfee. The software provides similar features as the previous entry, allowing you to counter any outside threats, like viruses, malware, and identity theft.
Among others, the tool also has a PC cleaner and file shredder, which can come in handy in numerous situations. If you wish to try out this tool for the YTMP3 virus, you'll be glad to hear there's a 30-day free plan. This will be enough to clean your device and get off scot-free.
Features:
Antivirus scanner
Firewall
Cloud backup
File shredder
Password manager
Secure VPN
Browser extension
BitDefender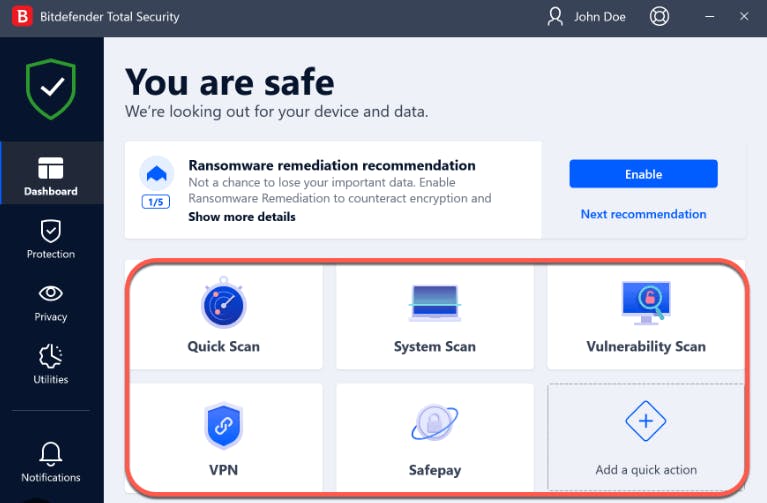 BitDefender can safeguard your device against spyware, ransomware, adware, and other online threats. One of the better things about this suite, compared to its peers, is that it doesn't take that many computer resources during scans. So, you can do other things on your device while removing viruses.
The tool can adapt to your configuration and provide suggestions for improving your web security. It offers a few nifty features you won't find anywhere else, such as microphone and webcam protection, as well as safe banking.
Features:
Network threat prevention
Anti-phishing and anti-fraud security
Vulnerability assessment
Ransomware protection
Safe banking
Social media protection
Security advisor for Wi-Fi
Malwarebytes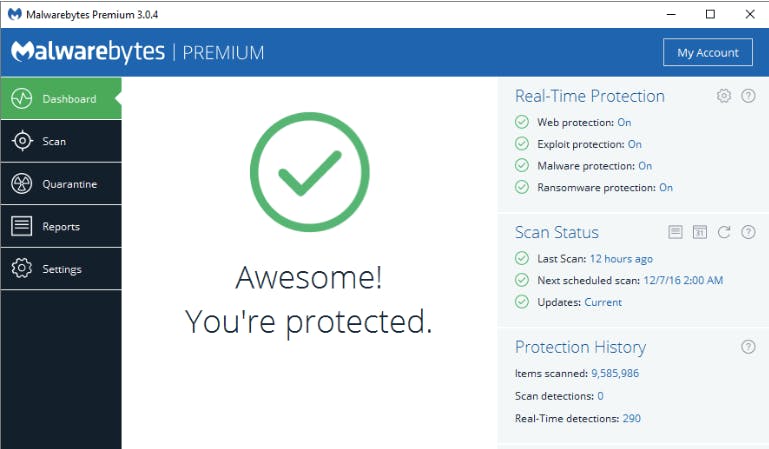 Malwarebytes is a few notches below the previously mentioned entries. But the thing it has going in its favor is that it's completely free, and it's rather quick in comparison. It also has a solid interface geared toward newbies.
Then again, it also comes with its fair share of flaws. The biggest one is that it doesn't have a firewall, a feature common for just about any antivirus suite. It also doesn't have real-time protection, which can be dangerous in certain situations. Nevertheless, if you just need it to remove YTMP3 viruses, it will be more than good enough.
Features:
Malware and virus prevention
Anti-phishing security
Ad blocker
Exploit attack protection
Low CPU usage
VPN
Remove Unwanted Browser Extensions
Another common issue that occurs when using YTMP3.cc and related sites is the installation of unwanted extensions. You can easily remove these suspicious elements in just a few clicks.
For this article, we'll only explain extension removal on Google Chrome, but the process is similar for most browsers.
Open Chrome and click on the three dots in the upper right corner
Select "More Tools"
Select "Extensions"
A list of extensions will appear where you can remove or disable suspicious elements
Upon finishing, you'll need to restart the browser for changes to take effect
Reset the Browser Settings to Default
If you're not sure what was installed on your device and you're not tech-savvy, perhaps the best option is resetting all browser settings. By doing so, you'll also remove all cookies, site data, and disable extensions.
Once again, we'll explain the process on Google Chrome (given that this is the most popular browser):
Open Chrome and click on the three dots in the upper right corner
Select Settings
Choose Reset and clean
Choose Reset settings to their original defaults
Confirm action
Keep in mind that the process is basically the same whether you're doing it on Mac or Windows.
Change the Default Search Engine
Another good trick is to use a different search engine. Less-known systems are more prone to attacks and have much fewer features for tackling outside threats. So, we suggest that you go with something like Google, Bing, or DuckDuckGo.
Remove Hidden Extensions
Sometimes, malicious software might be hidden on your device, and you might not even be aware of its effect. If you don't want to remove all cookies and data from your browser yet want to pinpoint the threat, you can seek out hidden extensions.
All your Google Chrome extensions can be found on this URL:
C:\Users\NAME\AppData\Local\Google\Chrome\User Data\Default\Extensions
Once you're in the folder, you can find the unwanted extensions and remove them.
How to Protect Yourself From Malicious YouTube Downloaders?
Use Ad Blockers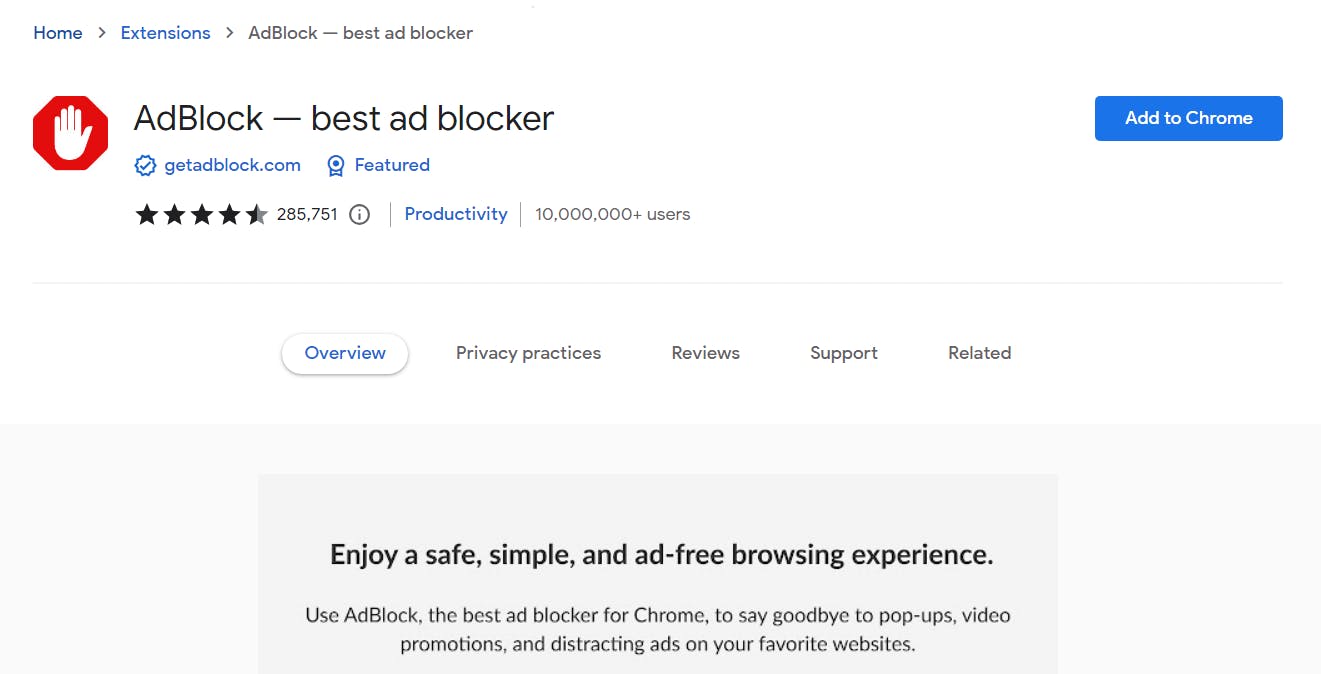 Given that the majority of YTMP3.cc issues pertain to malicious ads; blocking these pop-ups can save yourself a lot of trouble.
These nifty apps can prevent any pop-ups from appearing on your screen, thus eliminating any chance that you'll pick up something nasty.
Depending on the browser you're using, these are the best two options on the market:
Use Safe and Ad-Free YouTube Downloaders
Despite being a free tool, the damage that YTMP3 can do to your device is simply not worth the risk. So, the best course of action would be to buy a safe, well-respected tool or to try your luck with some other free online grabber.
Generally speaking, your best bet is paid tools such as SnapDownloader. Not only does this software offer more in terms of performance and features, but they're also constantly updated and upgraded. The companies that created these tools are usually more reputable and provide higher user satisfaction.
Install Anti-Virus Programs
Aside from changing your go-to YouTube downloader, you might also consider investing some money into anti-virus and anti-malware protection. Although this might seem like an overreaction, the investment is usually worthwhile as you'll use it for other stuff besides YTMP3 protection.
We suggest that you go with one of the four tools that we previously mentioned, but you might also try some other popular suites. Ideally, focus on the software that has real-time protection as it can prevent downloading of suspicious files from the get-go.
What Is the Safest YouTube to MP3 Converter?
If you prioritize safety over everything else, you should go with SnapDownloader. This is one of the most popular YouTube grabbers on the market, and besides this social media platform, it also works for other channels. Use the program to repurpose content from Facebook, Instagram, and other major sites, or create your own video library.
Another great thing about SnapDownloader is that we constantly upgrade the tool. As it goes through periodic updates, you can rest assured that any potential issues will be remedied quickly. This cannot be said for some other YouTube downloaders that remain in their original state for several years without any modifications.
SnapDownloader Features
SnapDownloader is mainly geared toward professional content creators who want to simplify their editing and repurposing process. Aside from YouTube, it works well for all other major video platforms. Here are some of its main features:
Supports more than 900 websites
Supports resolutions up to 8K
Allows downloading of private videos and playlists
Converts video files into 10 different formats
Converts videos into GIFs
Allows bulk downloads and one-click downloads
Generates YouTube subtitles
Trimming and video editing features and much more
How to Convert YouTube Videos to MP3 with SnapDownloader
Despite having numerous features, SnapDownloader is a relatively straightforward tool.
If you understand the video grabbers, you won't have any trouble getting files with this software. SnapDownloader offers two options for downloading videos from the social media platform.
Here's the first option:
1. Download and install the latest version of SnapDownloader.
2. Go to the Search tab and copy-paste your URL directly into the software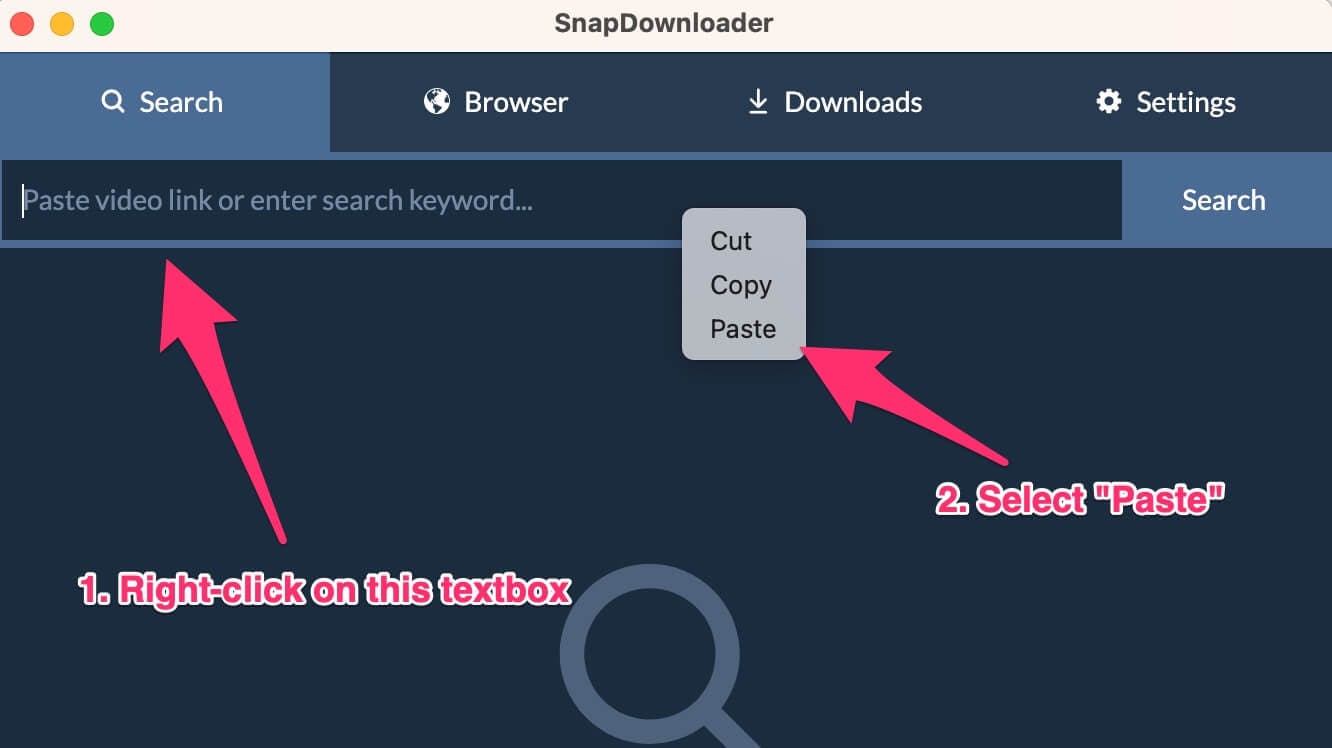 3. Choose the most suitable options and output.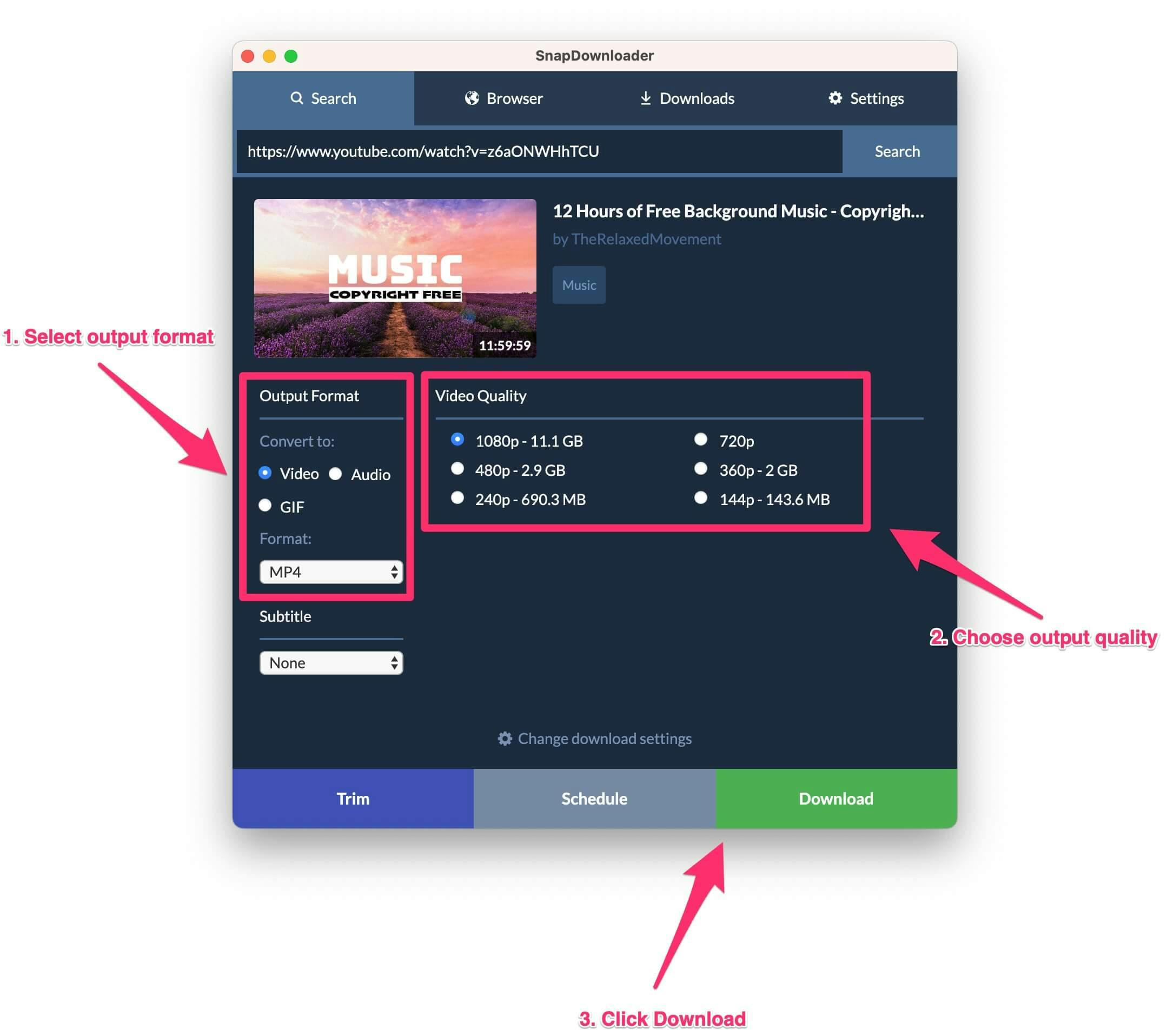 Click on the Download button and wait for the program to download and save the file to your computer.
The second option includes a few additional steps. Basically, you can use SnapDownloader to access YouTube directly and browse for the file you'd like to grab:
Go to the Browser tab in SnapDownloader and click on the YouTube icon.
Find and open the video you want to download.
Click the Download button in the bottom right.
The video will be added to the Search tab, after which you need to follow the same steps as in the previous method to download and save the video.
The good thing about SnapDownloader is that it is entirely independent of other browsers, tools, and systems. You don't need Google Chrome to find your favorite content, as the tool has integrated search for top-tier video sites.
Conclusion
Using the YTMP3.cc site and similar domains related to YTMP3 might get you in trouble. These platforms are associated with some nasty viruses and malware, which can cause massive damage to your device.
Although you can use various software to circumvent the issue, your best bet is to stop using the tool altogether.
Luckily, there are lots of quality tools on the web that can substitute YTMP3. The first one that comes to mind is SnapDownloader, a reputable program that works as a YT grabber but also supports other major platforms. This tool is perfect for anyone, from casual users to professional content creators.