We're living through the golden age of the internet, where everything from shopping to communication is being done through the World Wide Web. In times when even an event as significant as a global pandemic could not keep the world from stopping, the online entertainment industry saw the sharpest rise in the past year than ever before. From millions of videos uploaded on YouTube every day, to user-generated content being shared on social media platforms such as Facebook, Twitter, TikTok, Instagram, and several others – video streaming online has reached an entirely new level.
A common factor among these dozens of popular media sharing platforms is the inability to save or download the videos for viewing offline. While YouTube does offer the feature to save videos for offline viewing on the mobile version, it is relatively limited in more ways than one. To resolve this very issue, video downloaders such as 4K Video Downloader have been created. However, this particular YouTube video downloading service may not be the best fit for you, so we've gathered some alternatives to 4K Video Downloader for you to check out:
SnapDownloader
YouTube By Click
VideoProc
Y2Mate
SaveFrom
Best Alternatives to 4K Video Downloader
1. SnapDownloader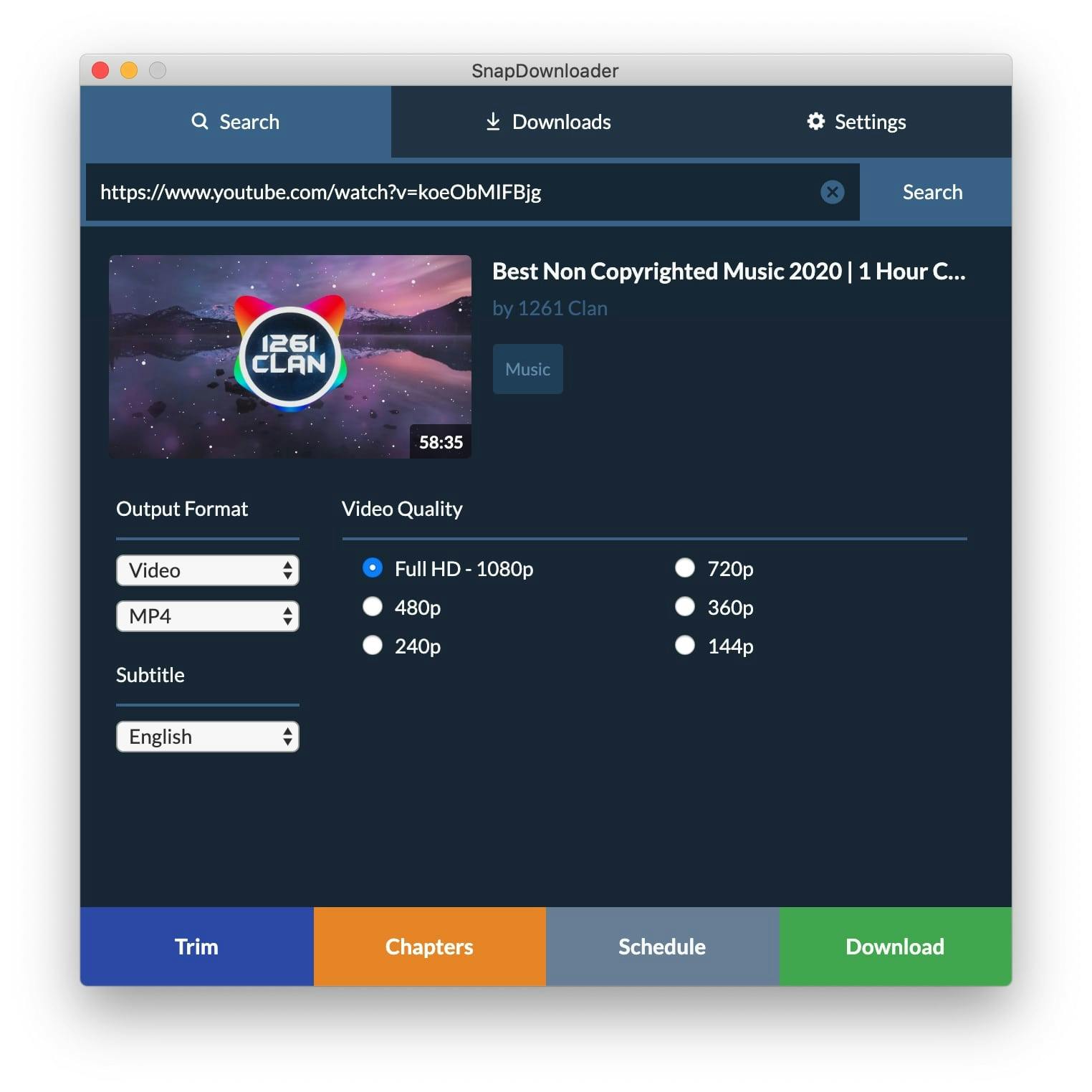 The primary reason you will find SnapDownloader end up at the top of the best video downloader apps out there is simply due to the quality of user experience that it offers. The most captivating feature of this YouTube downloader tool is the no-brainer UI that is simple enough for even the most layman user to get around. However, looks can be deceiving, and it is right in the case of SnapDownloader, which packs some of the most powerful features behind the humble and ad-free design.

Get SnapDownloader
Apart from being able to download YouTube videos effortlessly, SnapDownloader provides support for every major video sharing platform, all adding up to more than 900 websites in total. Offering support for both Windows and macOS X, it is among the select few video downloaders for YouTube that can download content at a whopping 8K resolution. With a slew of add-ons such as Bulk Download to get up to 100 videos at once, a built-in video to audio converter, and a search engine baked into the downloader itself to help you look up videos right away, SnapDownloader is the complete package.
Pros:
Download videos from YouTube, Vimeo, Twitter, Facebook, and 900+ websites.
Ad-free software built with fast downloads and user experience in mind.
Schedule downloads for later, a feature useful for users on metered bandwidth connection.
With its Bulk Download feature, you can paste up to 100 video links and search them all at once.
Built-in proxy settings to access video content that may be restricted in your region.
Download and convert videos to multiple output formats such as MP4, MP3, AVI, AIFF, AAC, WMA, and more.
Support for Windows and macOS.
Cons:
There isn't a mobile version of the SnapDownloader available.
2. YouTube By Click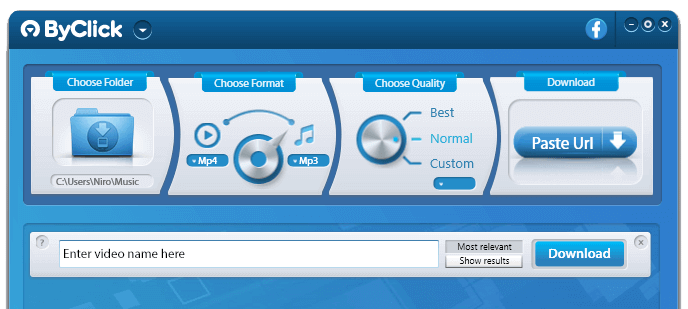 One of the oldest video downloaders for YouTube in existence and still going strong, YouTube By Click is yet another computer-based video downloader that gets the job done. Ever since Google Chrome has disabled a majority of Chrome extensions that previously allowed downloading videos from YouTube, users are more and more dependent on installable software tools such as YouTube By Click, which does not hold back on performance in any way.
Although the unique selling point of YouTube By Click is no longer effective, the tool is still capable of not only integrating into the web browser to download videos from most platforms except YouTube, but it also comes with robust software that can even convert video content into audio on the fly. Selecting the save location, choosing the quality of the downloaded file, and selecting the format – everything is made simpler with the clean user interface of the app.
Pros:
The tool is available for free, and unlock additional features at a small one-time premium price.
Support to download large files from not just YouTube, but several other popular video sharing platforms.
Built-in video to audio converter with support for multiple formats such as MP3, WAV, and others.
Premium version allows multiple video download, region proxy, HD content download, and more.
Cons:
The user interface can seem cluttered with the unnecessary toolbar added to it.
Users have reported issues with the stability of YouTube By Click at times.
Website support to download videos is not as extensive as SnapDownloader.
3. VideoProc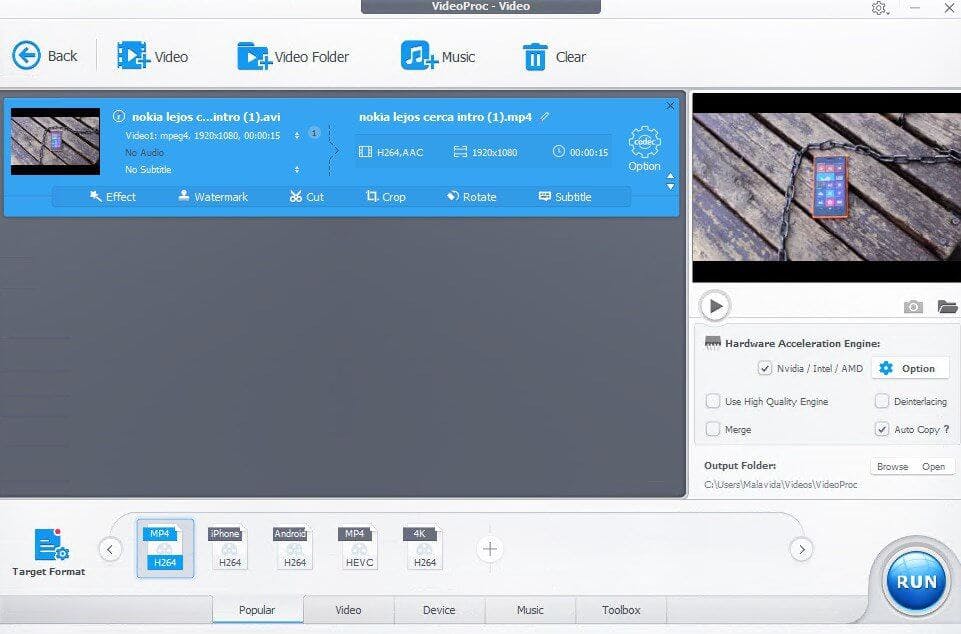 If you ever needed a video editing software that could also help you download videos from popular platforms such as YouTube and Instagram, then VideoProc is the way to go. Supporting hundreds of popular video sharing websites, VideoProc may appear a bit advanced to layman users, since there is a great deal of functionality built right into it.
Apart from being a powerful video downloader, the 4K Video Downloader alternative is powered with video editing features such as cropping, effects, subtitles, and more. There is a slew of conversion formats to choose from, and you can even convert videos to be compatible with specific devices. To make the deal sweeter, there is even a video screen recorder tool baked right into VideoProc to create screen recordings of your computer.
Pros:
The toolbox includes a video editor, video downloader, screen recorder, and DVD converter, all combined into one.
Supports resizing content into dozens of video and audio formats.
The video downloader tool is compatible with hundreds of websites.
Allows GPU acceleration to increase the speed of video conversion and editing.
Cons:
The software consumes excessive processing power, which makes it difficult to run on a mid-performance computer.
The price is based on a subscription plan and priced higher than most video downloaders out there.
4. Y2Mate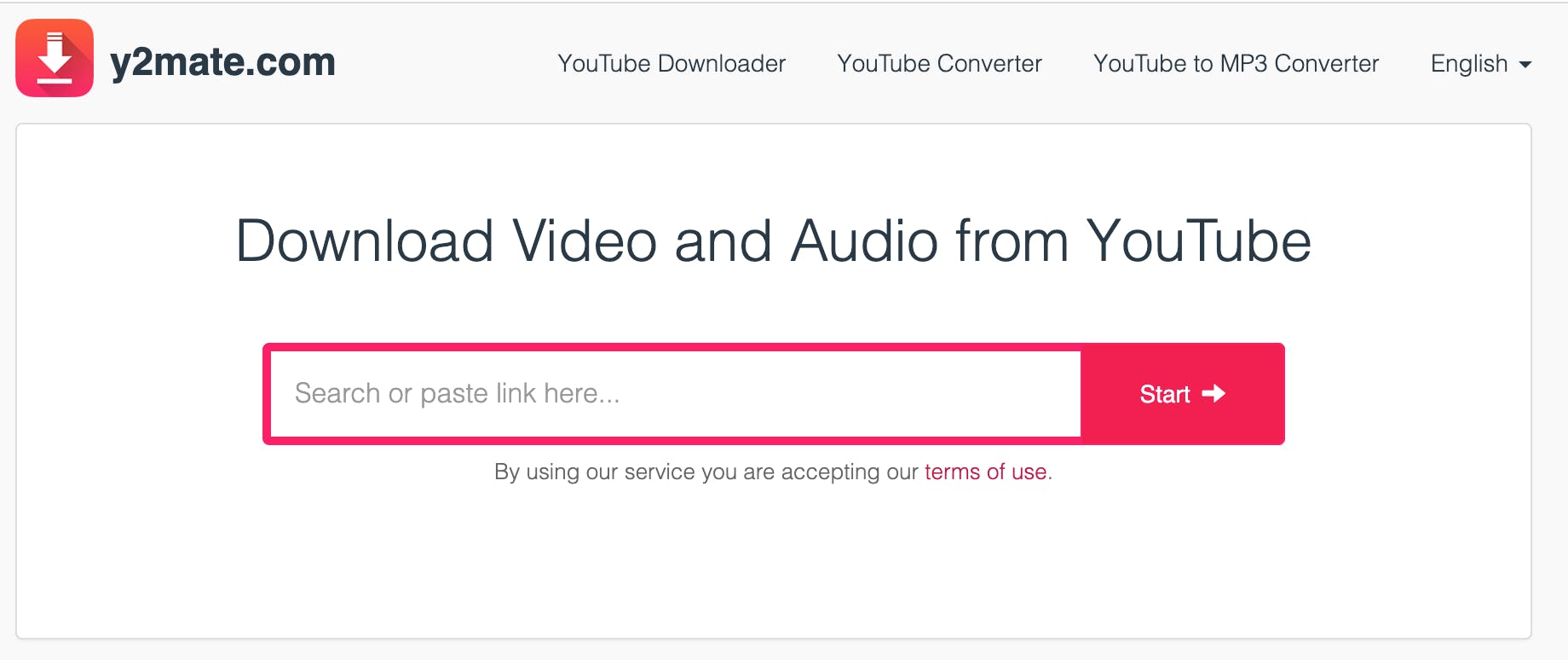 If you ever wanted a video downloader for YouTube, which could be opened up in an instant and could get to work right away, Y2Mate is your dream pick. This simple web-based video downloader for YouTube works with most of the popular video-sharing platforms and allows you to convert videos into audio MP3 files actively.
All you need to do is copy the video link and paste it into Y2Mate for the web-based downloader to get to work. The ability to download videos in the highest possible quality is offered right then and there, along with their MP3 equivalent audio file, so you don't have to spend time downloading software and learning the user interface.
Pros:
Available for free with no download or registration required to begin.
The website is quick, responsive, and easy to get around.
Allows downloading videos in the highest uploaded quality, along with MP3 audio downloads in a single click.
Cons:
No advanced features such as multiple video downloads at once.
Supports YouTube only.
5. SaveFrom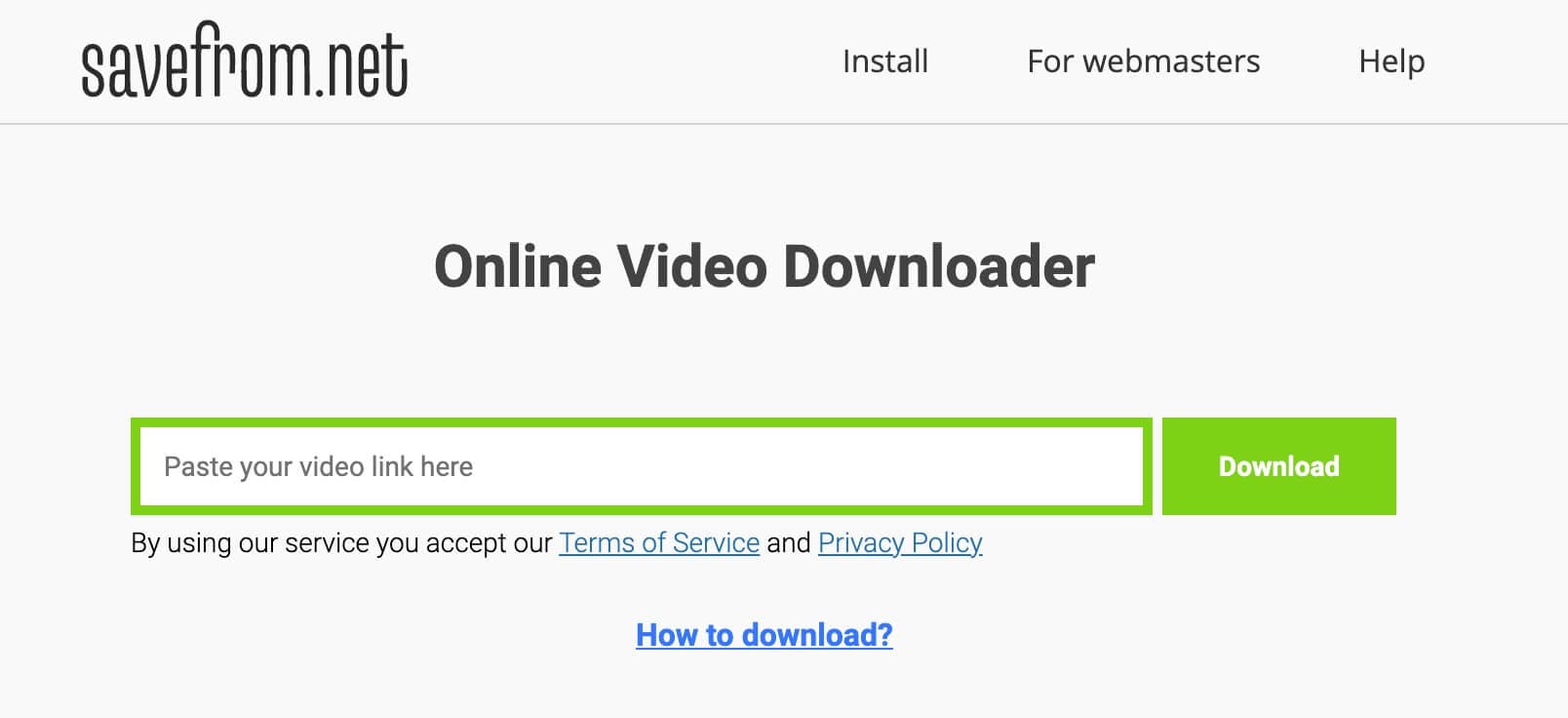 The last one on the list, but certainly not the least when it comes to install-free video downloading SaveFrom lists more than a dozen websites that it supports downloads from. The registration-free experience is welcoming, and you don't get blindsided by intrusive advertisements of any sort.
As simple as it can get, just copy the link of the video you want to download, open the web-based SaveFrom tool and paste it. While downloading videos in standard definition is a breeze, you will have to look elsewhere if compromising on video quality is something you're not looking forward to.
Pros:
A clean, ad-free, and registration free user experience.
Works with almost every major video sharing platform there is.
Extensions for the video downloader are available across several different browsers.
Cons:
There is a limit on the video resolution you can download.
The user interface is dated and clunky.
Wrapping Up
A simple search online and you'll realize that there is a sea of video downloaders to choose from, but not all of them are built the same. The above list of YouTube and social media video downloaders that have been tried and tested to work successfully and could become your alternative to 4K Video Downloader.