If you're looking to learn how to cut YouTube videos for editing, here's an easy guide on how to trim YouTube videos and how to do it with one of the best YouTube cutters out there.
We've come a long way from physically carrying around media, so much so that an entire generation of youths will never know what in God's name a VCR was. Over the years, improvements in media storage and the means to keep them stored online have reshaped how we not only enjoy media but also share it online. A titan in the world of video sharing, YouTube continues to be one of the most effective platforms to deploy entertainment, information, and even educate millions across the world. However, there can certainly be times when you don't need an entire video, but do want to cut and download videos in a specific time frame.
Whether you are looking to grab a clipping from a royalty-free video on YouTube and add it to your presentation, or want to share just a specific frame with a friend, the ability to cut videos on YouTube is not offered natively. The farthest YouTube goes in terms of offering downloadable videos, is giving mobile app users the ability to save videos for offline viewing up to 48 hours without an active internet connection. For those who are looking to trim YouTube videos, looking towards a YouTube video cutter is the only option there is. There isn't a shortage of YouTube cutter tools available online, but choosing the right one can make all the difference.
How to Cut Videos from YouTube?
SnapDownloader is an effective YouTube downloader software that comes equipped with a built-in video trimmer that can cut YouTube videos. Here's how to use SnapDownloader to trim videos from YouTube.
Step 1: Download and install SnapDownloader. The software is available for both Windows and macOS platforms. Once you download the installer, simply double-click on it to begin installing SnapDownloader on your computer.

Try SnapDownloader for Free
Step 2: Now that you've installed SnapDownloader, head to YouTube, and find the video that you want to trim. Copy its links from your browser's address bar.

Step 3: Open SnapDownloader and paste the link into the search box. The app will begin to search for the video.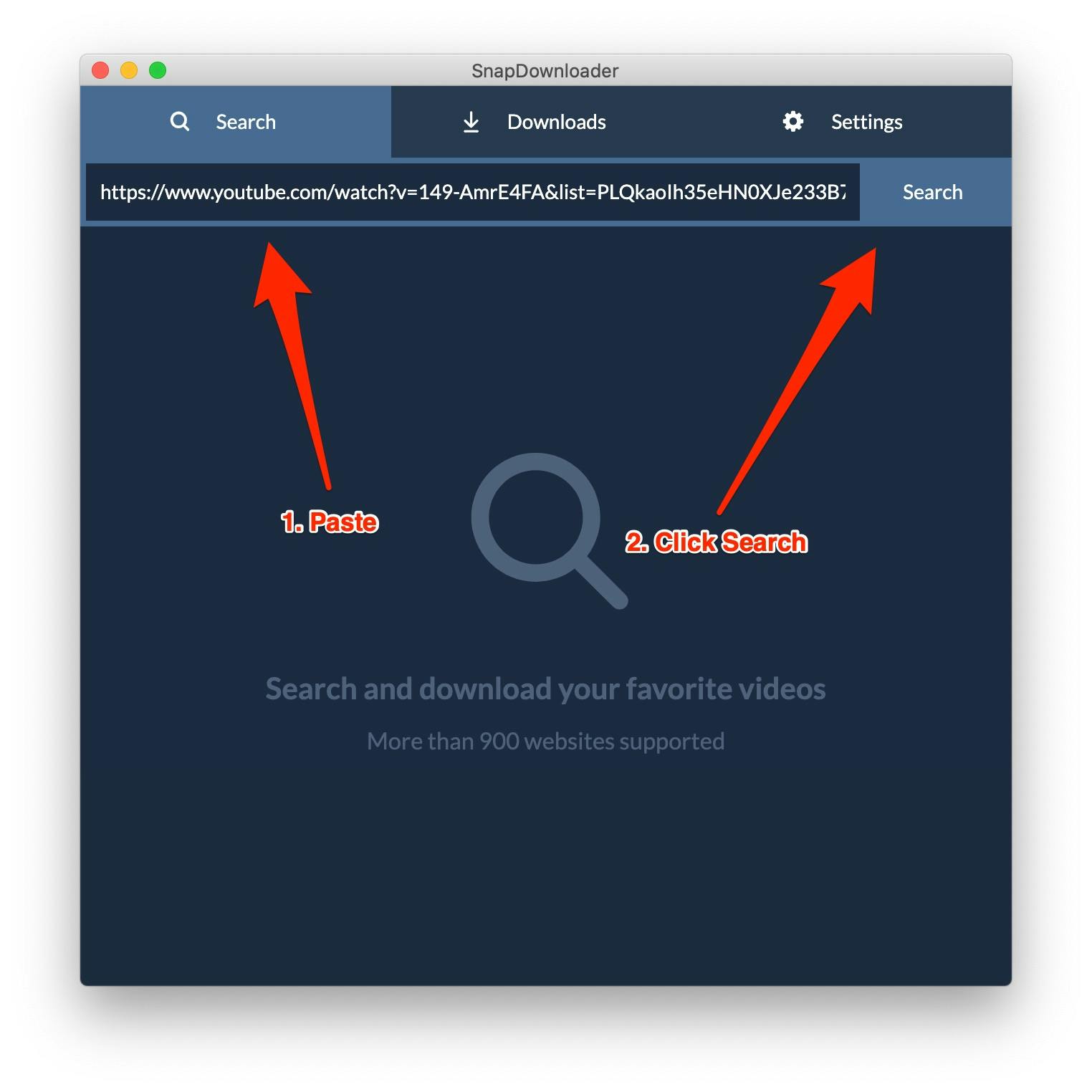 Step 4: Once the video is searched, you'll get a list of all the available video qualities and a number of other options. Click the Trim button.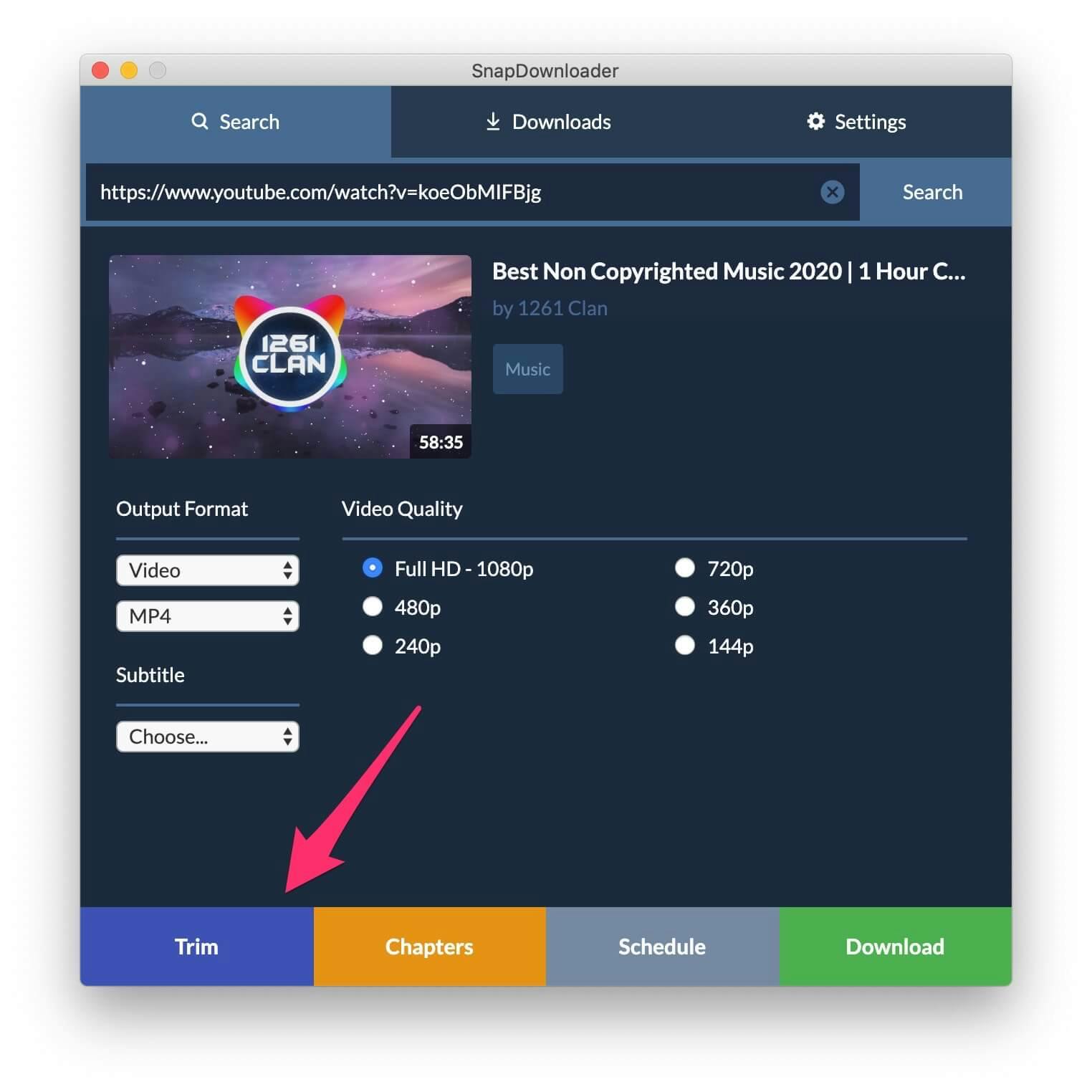 Step 5: The video trimmer is now displayed along with a preview of the YouTube video. To set the duration of the video that you want to save, drag the sliders for the start time and end time to select the portion of the video that you want.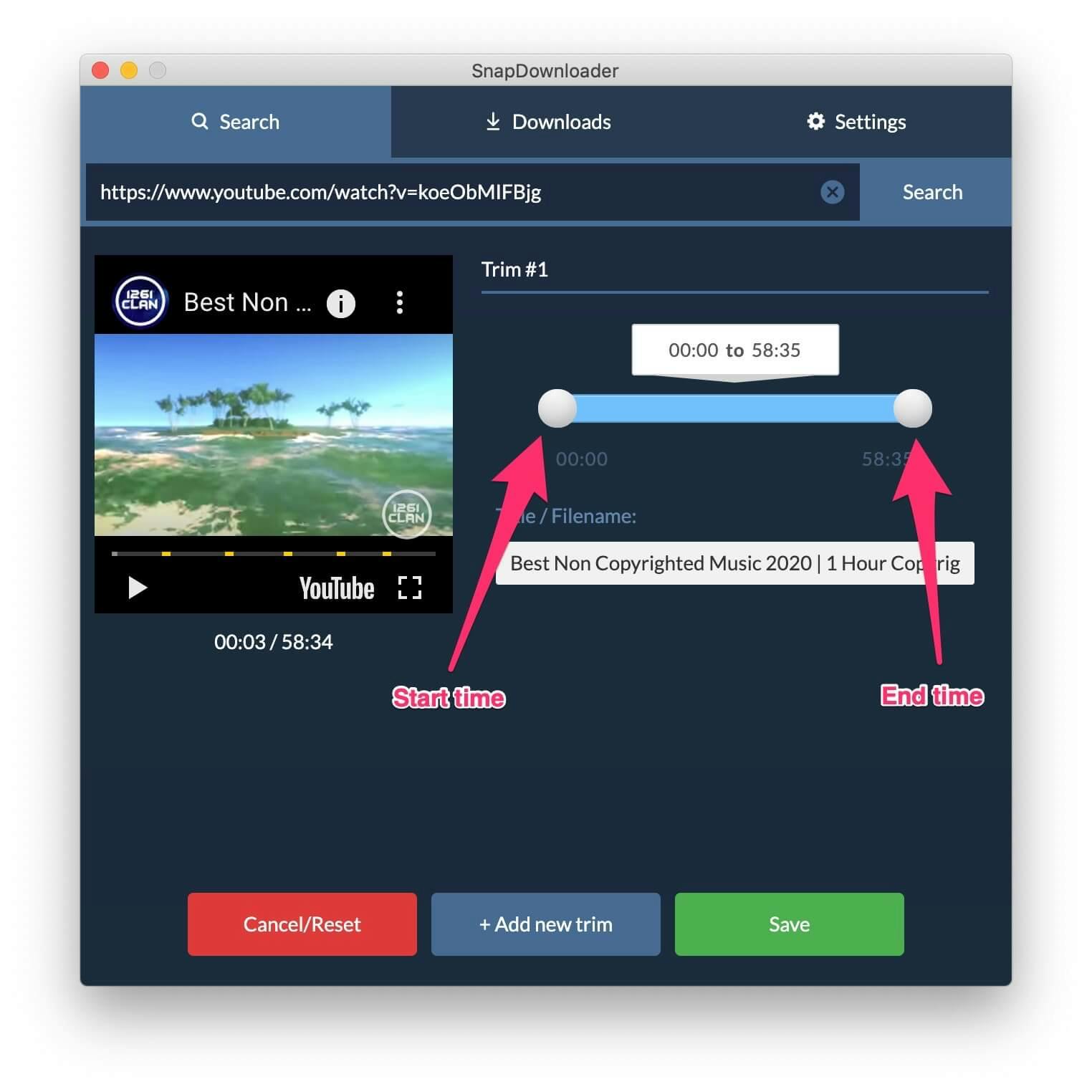 Step 6: If you wish to add more trims, click the Add new trim button. Moreover, you can set a custom filename for each of the trims.
Step 7: Once done, click the Save button. Now select the output format that you want (MP4, MP3, etc.) as well as the quality, and then press the Download button.
SnapDownloader will now begin to download the YouTube video and trim it to the portions that you selected. Once done, you will find the file saved to the download directory that you selected.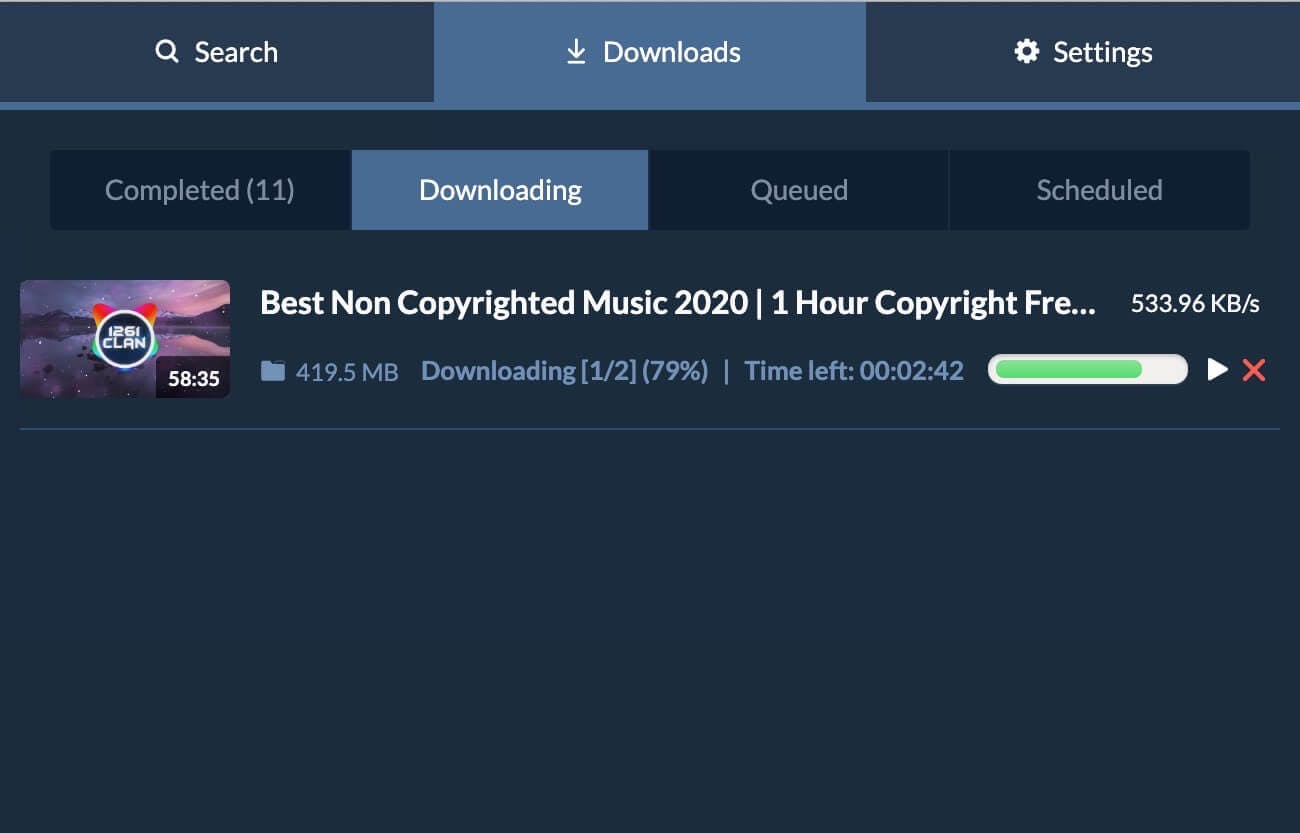 Why Use SnapDownloader for Cutting YouTube Videos?
Most of the tools you find online to cut and download YouTube videos, make sacrifices in terms of video and audio quality. If you are planning to use the clipping to create a high-production video, the reduced resolution when you trim YouTube videos can undoubtedly affect the visual quality of the clipping you're hoping to harvest from the video.
Related: Best YouTube to MP3 Converters of 2021
For those who wish to upload their content on the largest video sharing platform, YouTube Studio does offer the ability to trim videos before uploading them. However, it isn't perfect, and might even compel you to look for alternatives that not only allow you to cut videos on YouTube but also double down as a YouTube converter for videos uploaded on there. With SnapDownloader, you get a number of features all packed in a single app ranging from cutting online videos to download audio and video from more than 900 websites. Best of all, it can download videos at a high speed and save them directly to your computer.
Wrapping Up
Whether you're trying to fetch a cropped video from YouTube for one-time use, or hoping to be the next YouTube vlogging sensation, learning how to cut videos on YouTube is essential. Since YouTube has not only become a hub for millions of hours of content but content creators too, the need to cut videos on YouTube has become a basic necessity these days. We hope that this guide will not only help you understand everything you need to know about trimming YouTube videos, but also how to use the YouTube cutter efficiently the right way.