Are you struggling to find a simple and easy way to download online videos without running into issues? Then continue reading. We're going to introduce top-rated 15 video grabber tools that would allow you to download your favorite videos in seconds. You can use these tools to download YouTube videos on Windows, macOS, iOS, Android, and other platforms.
Downloading videos from online platforms can be a hassle as most of these websites don't provide users with the option to download videos to their devices. As such, you'll find a lot of third-party applications and websites that promise to solve this problem. However, not all of these services are safe to use, especially online downloaders because they are infested with malicious ads.
To ease your efforts, we have compiled a list of the best video downloader for PC (Windows & macOS, online, and Android that are safe to use and worth checking out. Some of these tools offer amazing features such as downloading YouTube playlists and channels, saving videos in 4K resolution, and much more.
Top 5 Video Grabber Tools for Windows and macOS
1. SnapDownloader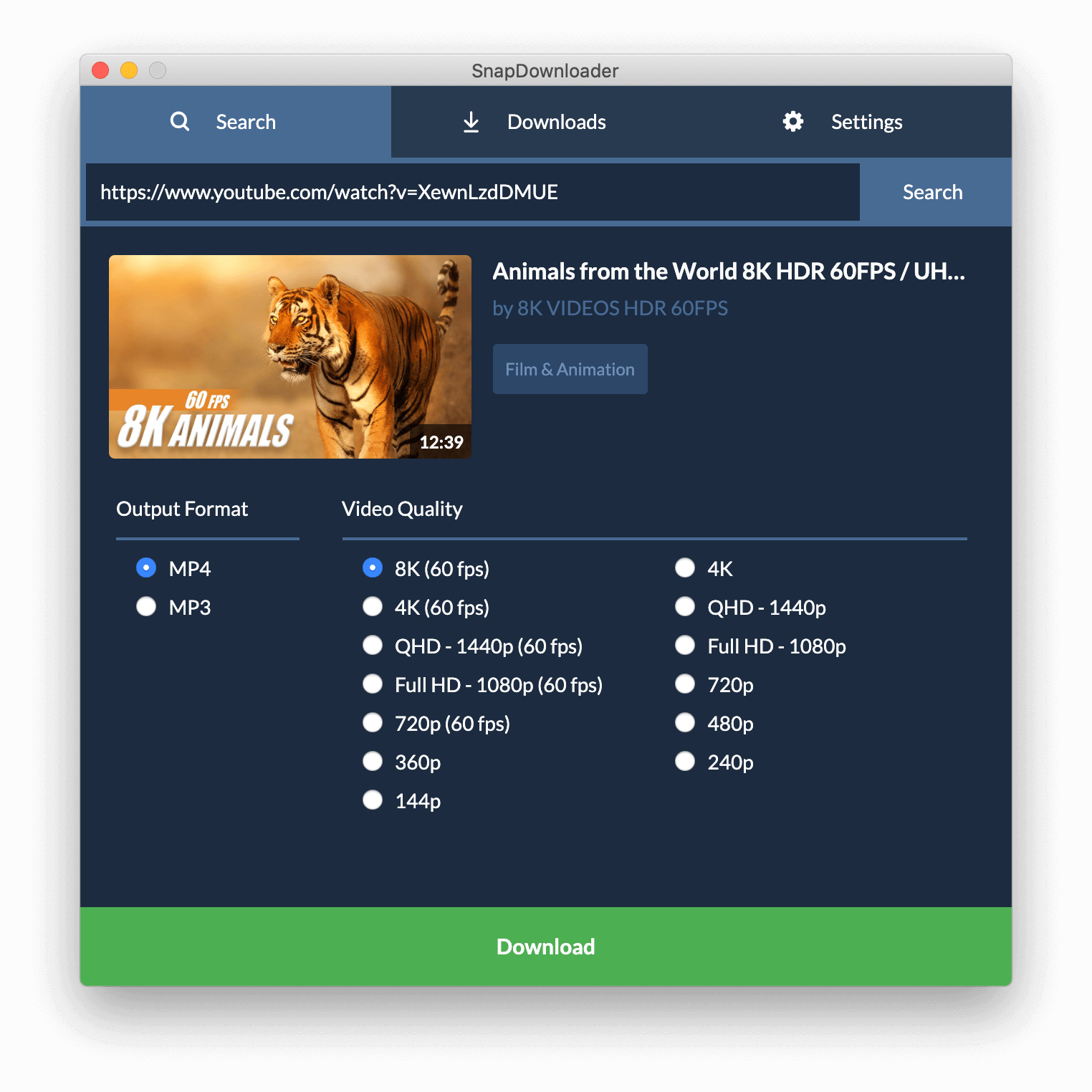 SnapDownloader is an efficient, multi-purpose, and cross-platform video grabber software that grabs videos from leading video hosting and streaming platforms like YouTube, Facebook, and Vimeo. Its simple 3-step procedure allows downloading videos with ease and minimal effort. Just put the link in the search bar, select the output format and quality of the video, and press the download button.
Features:
Compatible with more than 900 websites
Allow conversion of videos into high-quality MP3 audio
Offers support for batch downloads
The proxy feature allows unlocking restricted content on YouTube and 900+ other platforms
Can download YouTube subtitles, playlists, channels, and VR videos
Supports up to 8K resolution
High-speed downloads
Pros
Easy interface
Great customer support
No annual renewal fees
Very reliable and regularly updated
Cons
Not available for iOS or Android
Can be used for free for 24 hours and requires a purchase for continued use
Tip: Read our tutorial to find out how to download YouTube videos with SnapDownloader.
2. 4K Video Downloader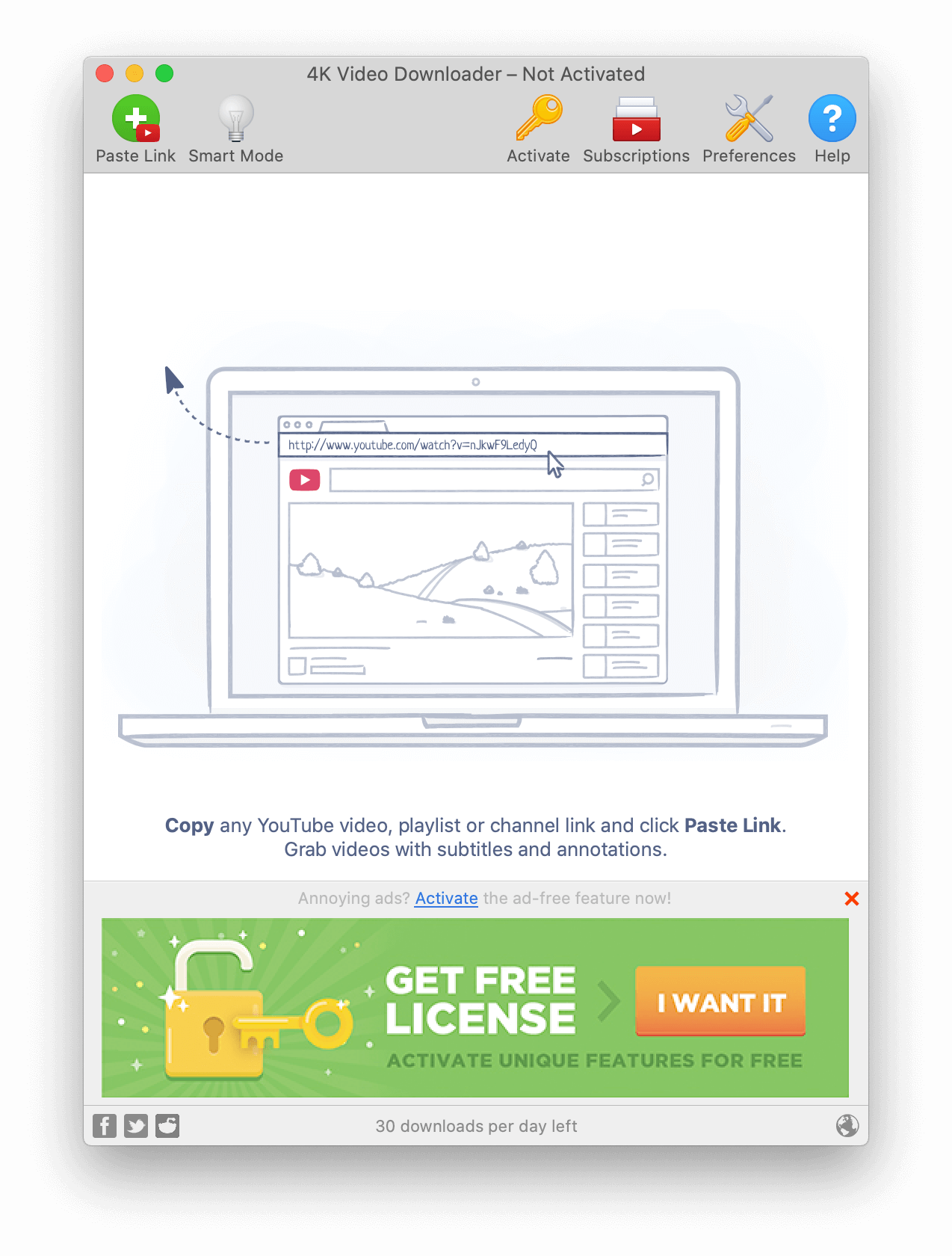 4K video downloader is a renowned and straightforward video downloader that allows users to download videos with a few clicks. The software gives an ultimate solution to grab videos online. It automates the video downloading due to its capability to save full playlists. It can download YouTube videos and convert them into multiple formats allowing users to enjoy videos in high-definition.
Features:
Download videos faster
High-quality videos
Cross-platform support
Available in foreign languages
Pros
Available in free version
Easy to use
Can download in multiple output formats
Cons
Lots of limitations in the free version
Unable to download videos sometimes
Works with a few websites
3. VideoProc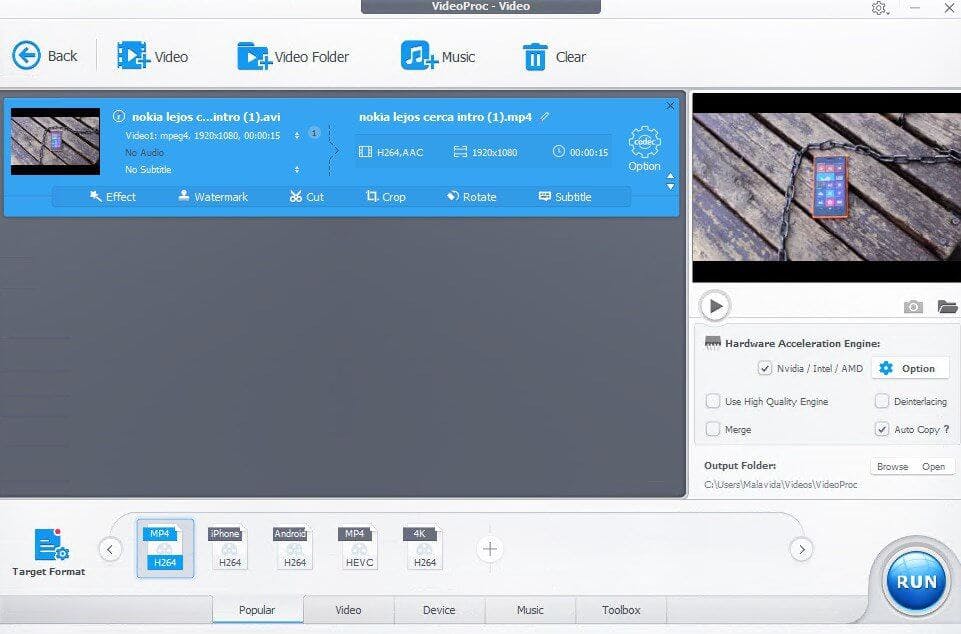 VideoProc is a dynamic software that allows downloading and editing videos simply. The software allows downloading videos from more than 1,000 streaming websites. Its capability to download YouTube videos in high resolution makes it a top choice for professionals. It also allows the conversion of videos into multiple output formats and allows screen recording as well.
Features:
Allows full-featured downloading
Download videos at high speed
It can download audio and video files
Compatible with Windows and macOS
Pros
User-friendly interface
Good customer support
Makes downloading and editing videos effortless
Cons
It consumes a considerable amount of RAM to function
Price is expensive
A lot of features makes it confusing to use
4. YouTube By Click
As its name suggests, this is an exclusive video grabber for downloading YouTube videos. This downloader allows downloading videos from the browser and integrates with most of the browsers. The best thing about this downloader is that it will enable downloading online videos without any restrictions.
Features
It supports downloading large size videos
The software allows downloading full YouTube channels
Expect high-quality videos download
It converts videos into multiple formats
Pros
Includes video search feature
Cut and edit videos with the software
Quite affordable than similarly featured video grabbers
Cons
It works with fewer online platforms
The downloader is not reliable and sometimes fails to download playlists
5. ClipGrab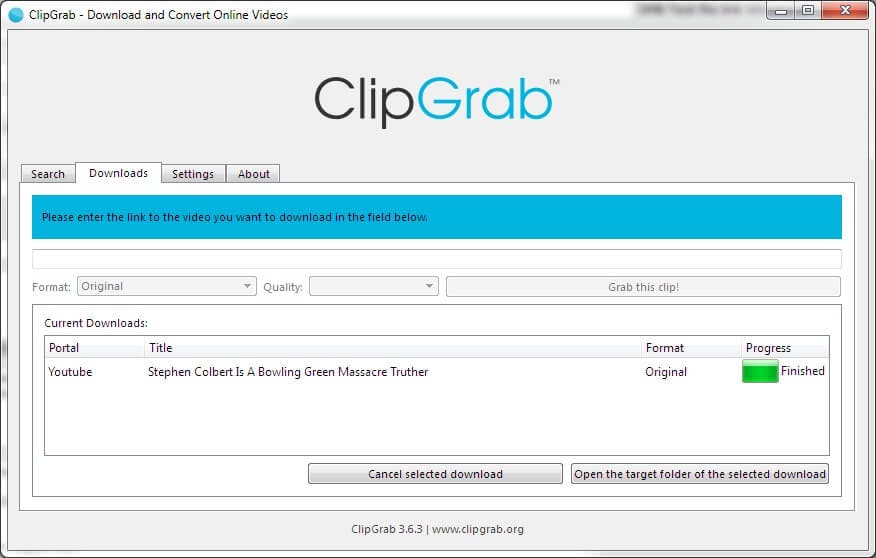 If you prefer free video grabbers and don't want to spend much, then ClipGrab may be the best solution for your needs. It is a popular video grabber with simplified downloading and doesn't involve complex procedures to download videos. The software distinguishes it from the rest due to its built-in search engine that facilitates searching for videos.
Features:
It helps to save videos on iPad/iPhone
It allows downloading videos in multiple resolutions.
Built-in YouTube search engine.
Pros
Free to download and use
Great customer support
Quickly downloads videos
Clipboard monitoring
Cons
Ads frequently run on the software
Top 5 Online Video Grabber Tools
If you frequently download online videos and don't want to burden your PC RAM, we recommend using online video grabber tools. Here are the top 5 online video downloaders.
1. QDownloader.io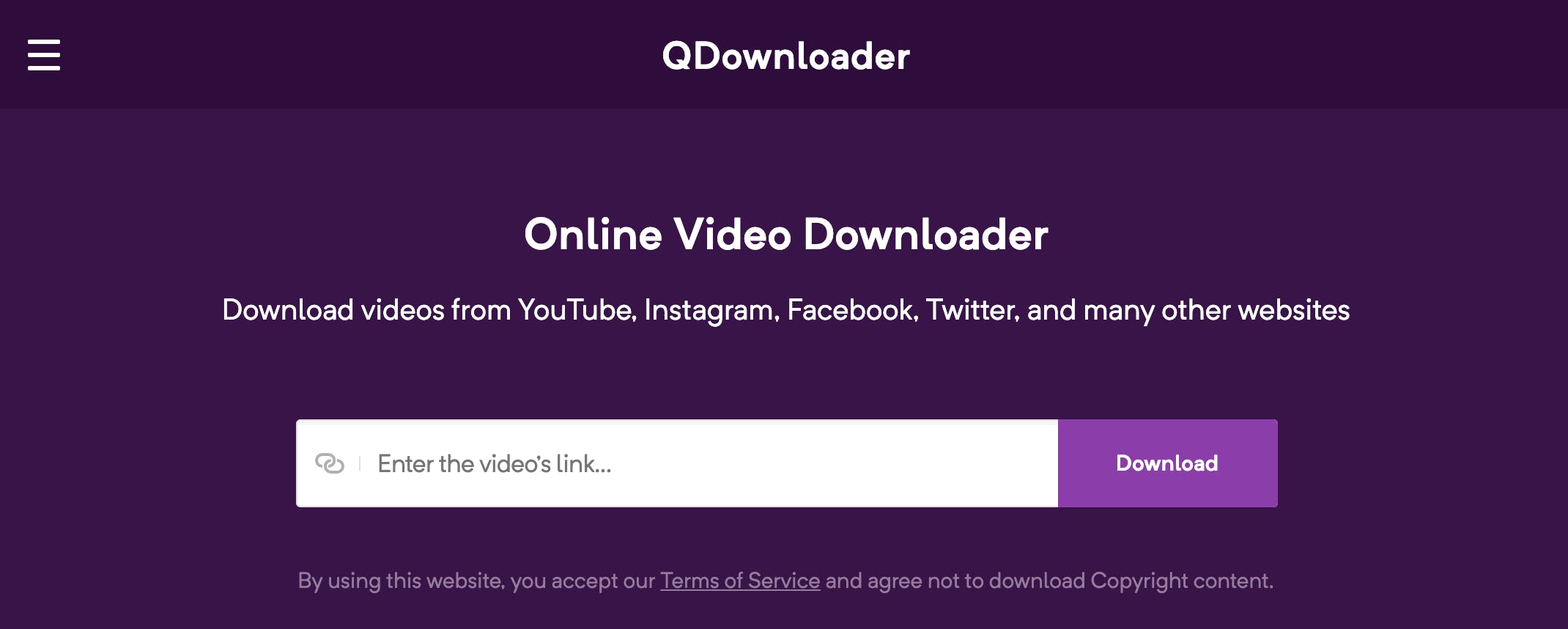 This is one of the best online video grabber tools that can download videos from multiple online resources like YouTube, Daily Motion, Twitter, TikTok, and Facebook. The grabber allows the conversion of videos into different formats. This is a free resource to download online videos that help to convert videos in good quality.
Features:
Can download from 1,000 websites
You can download videos from your browser without the use of any software
Work with any browser and device
Very fast and easy to use
100% free to use
Pros
Easy to use
No popups and intrusive ads
Download videos instantly
Cons
It doesn't allow downloading in 1080p or higher resolutions
MP3 conversion not offered
2. SaveFrom.net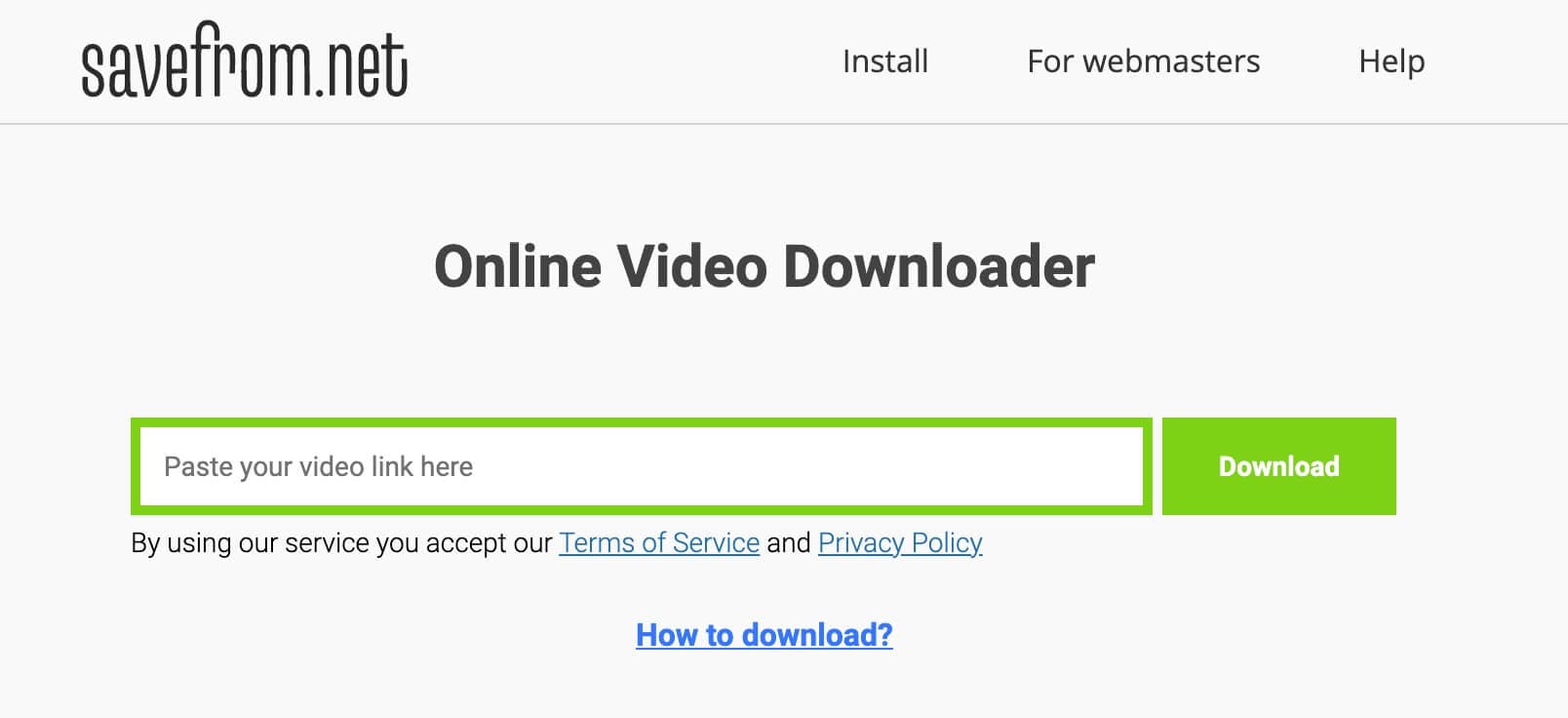 Savefrom lands on our list in second place because it supports downloading videos from hundreds of websites. The website allows downloading online videos in different quantities. It grabs videos in the browser using a single click. It just takes a single click to download the video in the browser and runs in all major web browsers.
Features
It's a browser-based video grabber
It avoids the hassle of downloading software
Works with most of the streaming sites
Pros
Downloading online videos is very simple
It loads and downloads videos quickly
Cross-browser extensions available
Cons
Can't download videos in 1080p or higher quality
Can trick you into using its paid software
3. VideoGrabber.net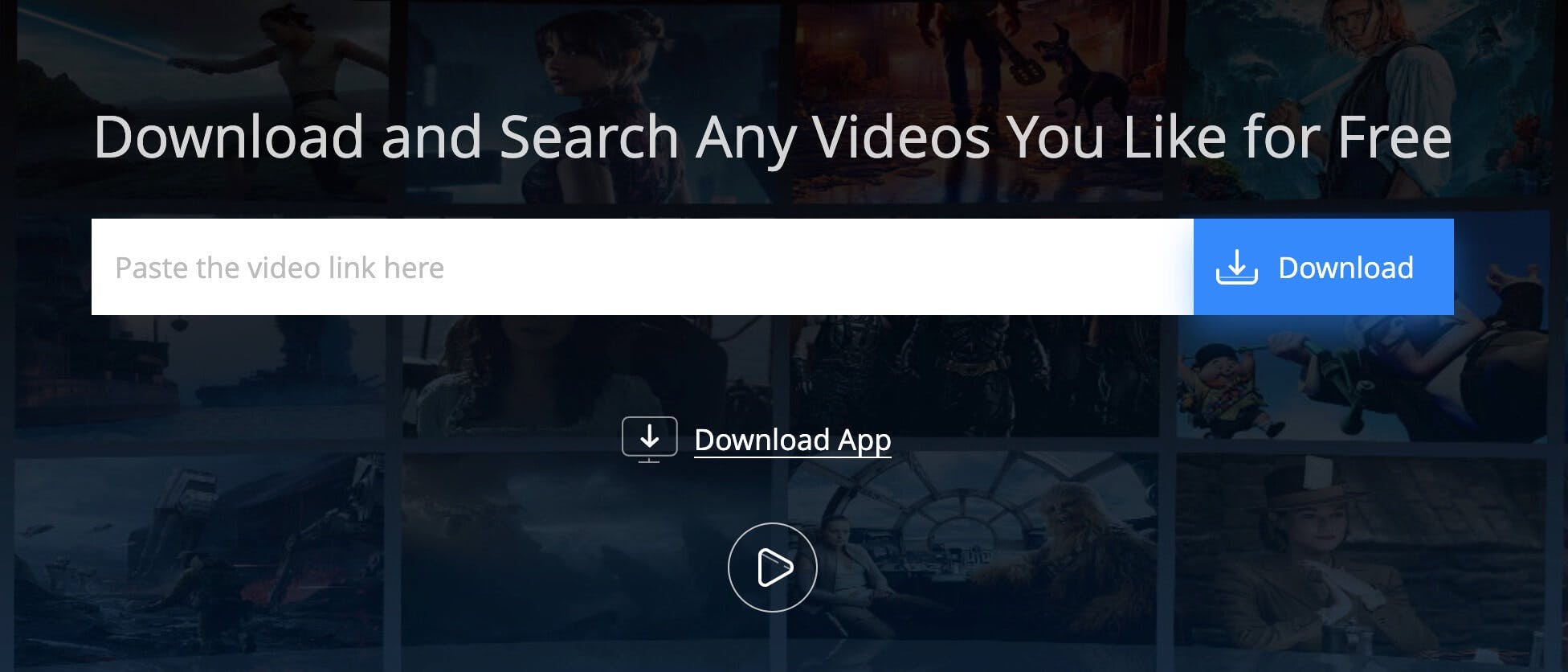 This is a simple yet powerful solution to download videos instantly. The website lets users download videos from thousands of websites in the fastest time. It allows the conversion of videos into MP3 format and can be downloaded to install on the PC. This video grabber does more than most paid solutions can't do.
Features:
Works with most video platforms
Simple to download videos
Available in both web-based and desktop version
Includes plenty of features for editing
Pros
No adware included
Simple to use
Grabs video from most websites
Cons
Doesn't support downloading high-resolution videos
Slow downloader
4. FLVTO.biz

This is another excellent tool for users looking for an online video grabber. The website offers services to download videos and is capable of fetching any video from live streams. The simple interface of the website makes it effortless for the users to download and convert videos online. It converts videos into mp3, mp4, HD, AVI, and other multiple formats.
Features
It supports one-click download mode
Gives faster download experience
Allows conversion of files in multiple formats
Pros
Works without installation of software
It takes less time to convert videos
It can download videos directly on your phone
Cons
The app takes a long time to download high-resolution videos
The website is infested with lots of ads
5. CatchVideo.net
This free online source grabs videos by merely putting the video URL in the box. Whether you want to capture videos from Dailymotion, Vimeo, or YouTube, it gets you high-quality videos in the quickest manner. We strongly recommend this tool because it can download high definition videos and convert them into multiple formats.
Features:
Simple interface to download videos
Converts in multiple formats
Browsers add-ons to convert files
A desktop application is available
Pros
Allows to search for videos in the downloader
Facilitates in the conversion of files
Fast download
Cons
The desktop version has more features than the web version
Lots of ads
Top 5 Video Grabber Apps for Android
Most users prefer to download online videos on their mobile phones, but they find it quite complicated due to the lack of such features in mobile. As such, we've compiled a list of the top video downloader apps for Android.
1. Youtube Go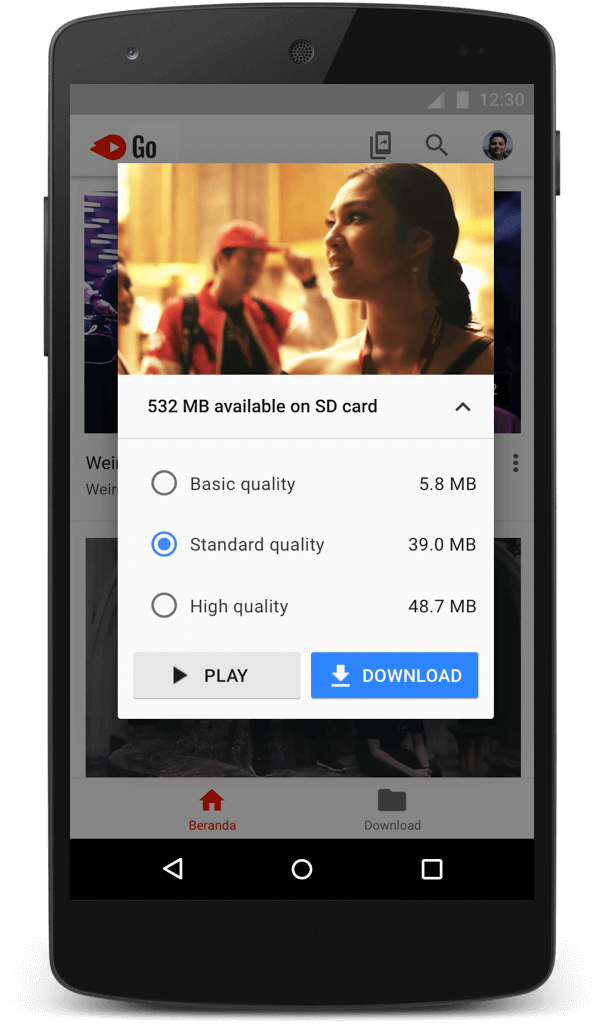 It is a great application to download videos on mobile phones. However, this application only allows legal and legitimate video downloading and doesn't facilitate downloading illegal/copyrighted videos from any online source. The application has made downloading and sharing videos effortlessly.
Features:
Helps in downloading high-resolution videos
Grabs videos from popular streaming websites
Let's users decide the quality of videos before downloading
Pros
Free to use
Fast downloading
Even works on slow data
Cons
2. Videoder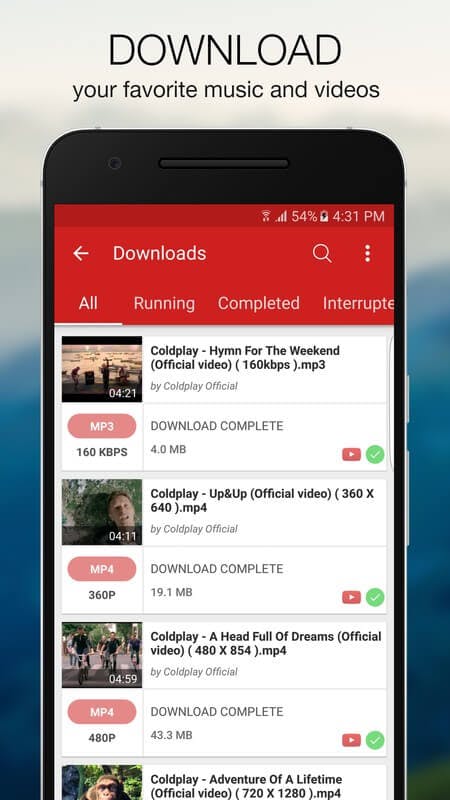 This downloader is exclusively designed to facilitate android users. When you need to download videos in multiple formats, this makes the right solution. It lets users choose the quality of the video and offers a faster downloading speed.
Features:
The app allows searching for videos on YouTube
Boosts download speed by 4x
Allows downloading from more than 1000 websites
Pros
Lightweight application with a modern interface
Simple to use
Carries lots of features
Cons
The ads might be annoying
3. TubeMate
It has a pretty nice interface and is easy to use. The application uses a built-in browser to download videos from the leading streaming platforms. It is the best video downloader that can convert videos to MP4 and convert to MP3.
Features:
Search videos within the application
Downloading is complete effortless
Supports all major video hosting platforms
Pros
Easy navigation
User-friendly
Doesn't take much space on mobile
Cons
The app runs excessive ads.
4. SnapTube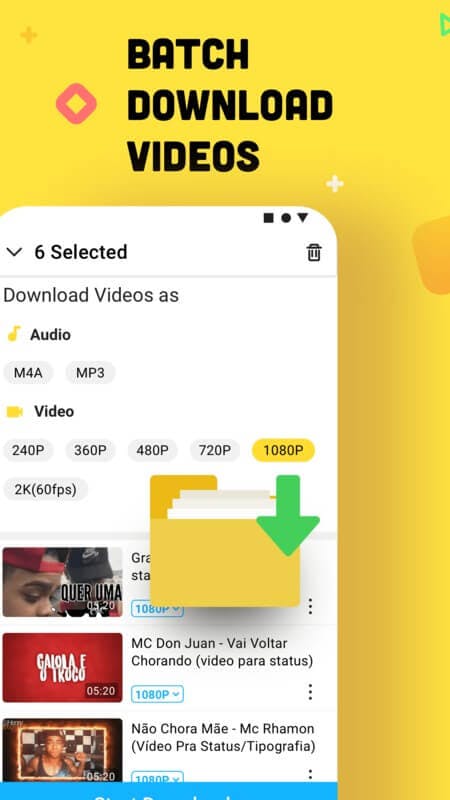 This makes a highly interactive and useful free video grabber for android users. The application showcases plenty of features divided into beautiful blocks to allow users to navigate comfortably.
Features:
Allows searching in the app
Top-rated video downloader app
Allows browsing videos by categories
Pros
Easy installation
Organizes videos and files
Allows sharing of videos
Cons
Fails to download videos sometimes
5. InsTube
Android users can count on this app to download their favorite videos and songs online. It can download any online video. The application offers plenty of customization when it comes to downloading videos, enabling users to precisely download the desired video.
Features:
Compresses the video for quick downloading
Categories videos to find them easily
No login required to download videos
Pros
Fast downloading speed
Possesses plenty of features
HD video downloading support
Cons
It's a free app, but you have to bear the annoying ads
Wrapping Up
The industry is full of competitors; you can find hundreds of free and paid video grabber tools. You need to identify your needs and decide which tool works best for you. You should try a few of them, and I suggest investing in the right tool to avoid the hassles of downloading and editing videos for personal use. That said, you should definitely check out our software, SnapDownloader, as its one of the most reliable video downloaders out there.