Looking for a YouTube private video downloader is challenging. Although there are several YouTube downloaders online, many won't work for private videos. At SnapDownloader, we know the importance of downloading private videos, which is why we've curated a list of the most reliable software out there.
Whether you're a social media manager or a content creator, anyone involved in content creation knows that content gets shared and edited privately behind the scenes.
Most successful influencers don't usually edit videos themselves. Rather, they hire someone to edit it for them. To facilitate this process, they need to share and download private videos on YouTube.
Let's have a look at some of the benefits of using a private video downloader, and 5 solutions that will work for you!
Benefits of Using a Private Video Downloader
Some videos are private for a reason. You can't risk sharing videos without some degree of security. The only problem arises when you need to download them to make edits.
The primary benefit of using a private YouTube video downloader is that it makes collaboration easier. While sharing private YouTube videos is useful, sometimes you need to save and convert the video to make edits. Then, you can send it back to the key stakeholder privately and they can download it using the same software as you.
The second benefit of using a private YouTube video downloader specifically is that it downloads private videos. It might come as a surprise, but not all YouTube video downloaders account for this key feature.
A lot of people get used to using one software and end up wasting time chasing after a different one when they need a new feature that the last downloader didn't have.
Finally, since the YouTube videos we're discussing are private, you might want to download and save them for future reference. Unlike most YouTube to MP4 converters, a private YouTube video downloader can help you do this.
What You Need from a Private YouTube Video Downloader
We forgive you if you assumed that every YouTube video downloader is the same. However, that's not at all the case. Since you're downloading private YouTube videos, your downloader should follow these requirements:
1. The YouTube downloader shouldn't access your data.
As you're using it to access private videos, you want to conceal as much information as possible.
2. You should not get bombarded with ads.
Not only are ads annoying, but they can also be dangerous. Most downloaders are free and then sell you ads to compensate for that.
3. Download videos in bulk.
If you've read this far, you probably need to download more than one YouTube video. A bulk downloader will help you download private videos faster.
4. Select from several different output formats.
Depending on your use case, you might want multiple different options for the conversion. If you use a Mac, you might want a .mov file instead of the standard MP4.
5. Features for completeness.
After you've finished downloading, it would be more convenient if you could do all your editing within the downloader. For instance, you might want to trim videos or add subtitles.
The Top 5 Private YouTube Video Downloaders
The best YouTube private video downloader is the one that meets your needs. Some will cover all functionality, while others specialize in a couple of features. Here is our top 5 list:
SnapDownloader – Most comprehensive private video downloader
StreamFab YouTube Downloader – Best built-in browser
4K Download – Best for downloading 4K videos
Aimersoft iTube – Best for versatility
Ace Thinker Video Keeper – Best for bandwidth
1. SnapDownloader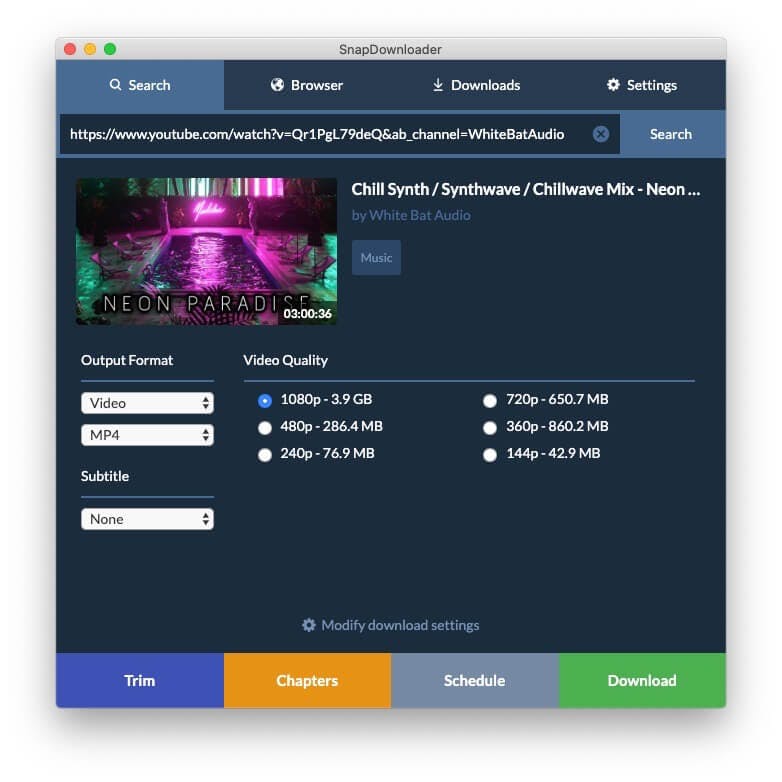 The most reliable private YouTube video downloader is SnapDownloader. If you're downloading private YouTube videos, you need a lot more than software that converts your videos. Rather, you should go for the full package.
SnapDownloader lets you download everything from 1080p to 8k video quality, you can also choose from about 10 different output formats.
That's only a sample of the type of convenience it gives you when downloading private videos. For instance, you might need to perform quite a bit of editing work as well. We're aware of this, so we provided you with trimming features and bulk downloading to make your workflow as speedy as possible. This makes it the best YouTube private video downloader online.
How to download private YouTube videos with SnapDownloader?
1. Download and install the latest version of SnapDownloader.

Try SnapDownloader for Free
2. Open SnapDownloader and go to the Browser tab.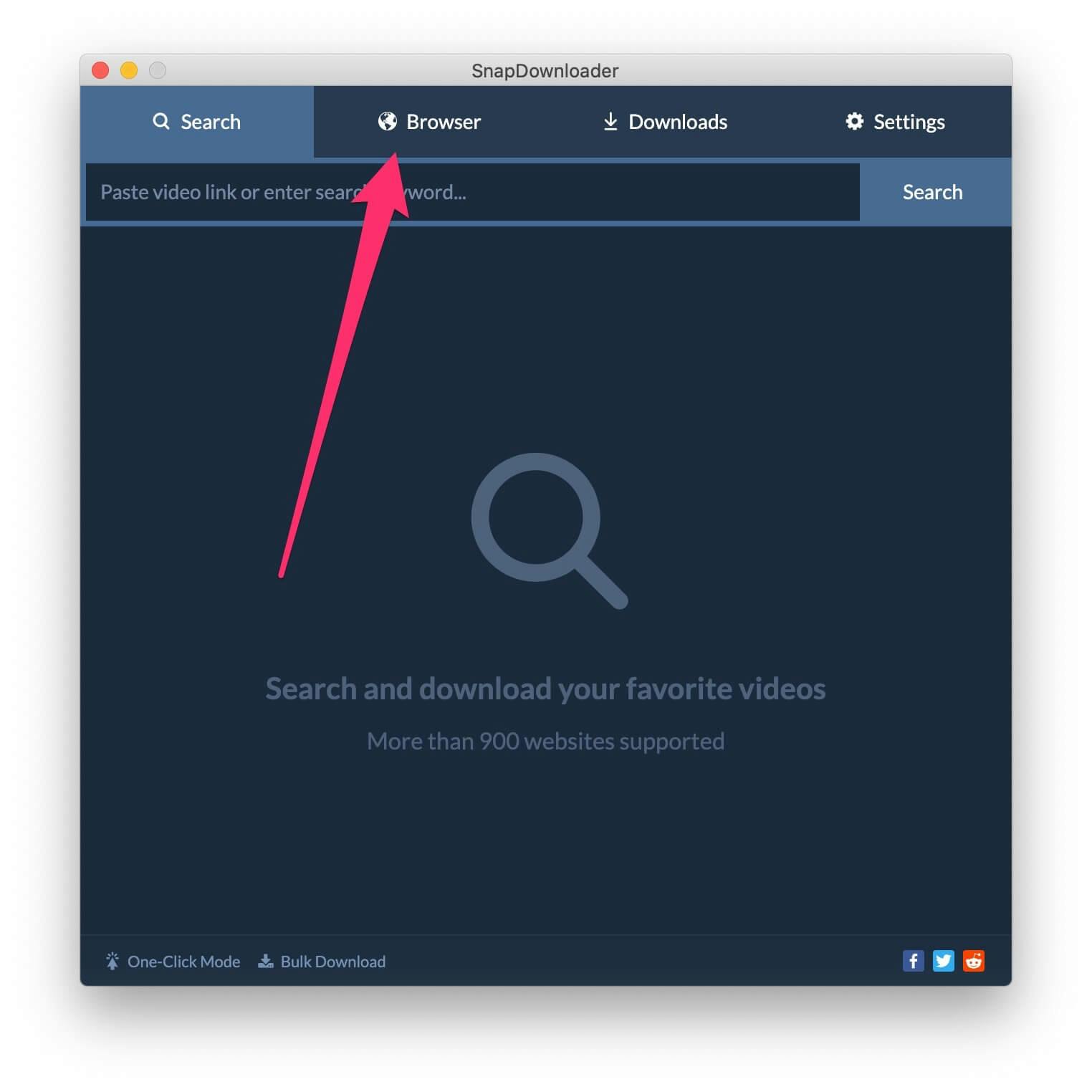 3. Click on the YouTube icon to open YouTube's website.
4. Sign in to your account.
5. Click the lock icon located in the bottom right corner and toggle on the Enable private video downloader option.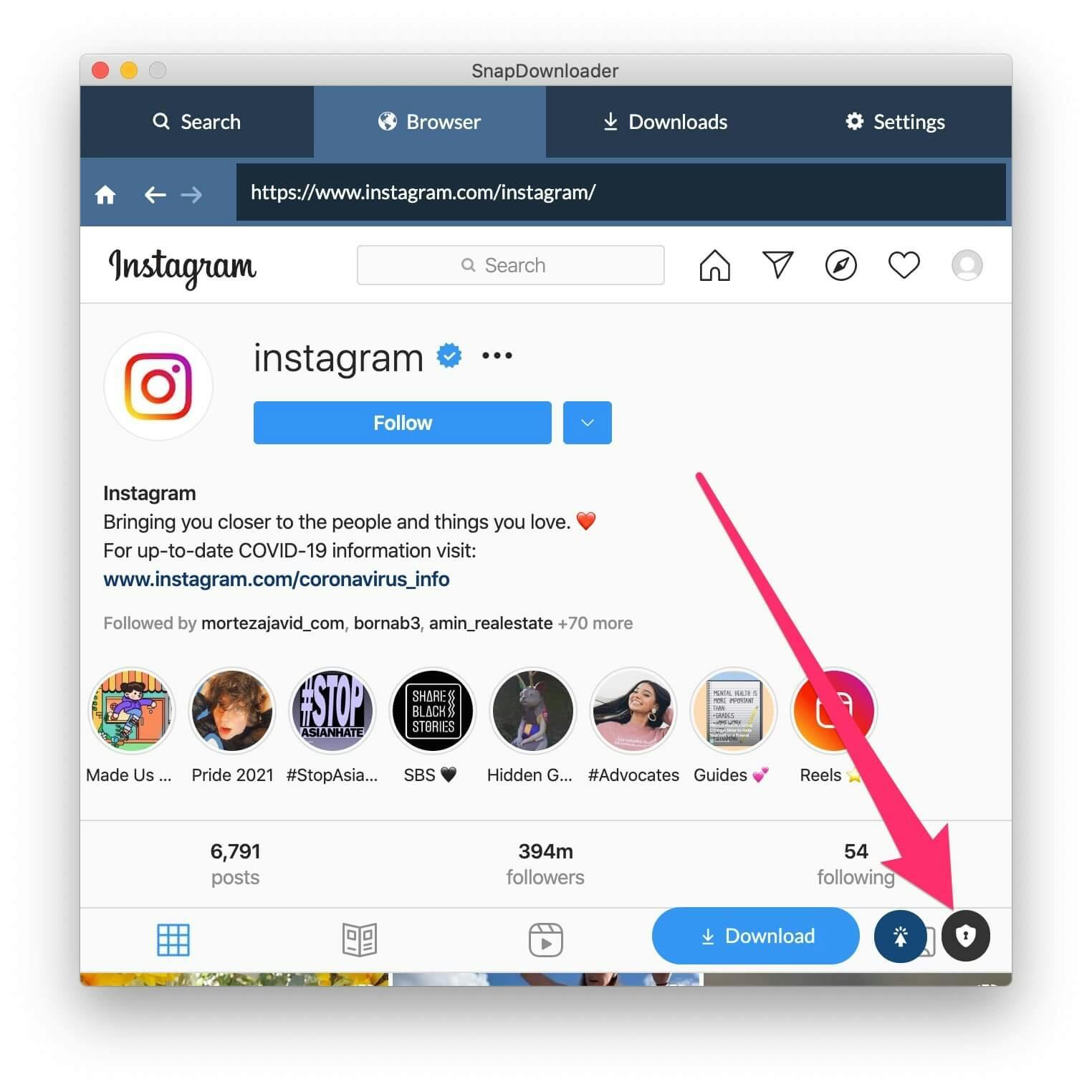 6. Go to the private video that you want to save, then click on the Download button in the bottom right of the app.
7. SnapDownloader will begin searching for the video. The search result will be displayed in the Search tab.
8. Select the output format and quality of your choice, then press the Download button to begin downloading the private video to your computer.
SnapDownloader Features
Download Private Videos and Playlists.
Get both audio and video.
Includes a private browser for downloading.
24/7 Customer Support.
No Ads.
Bulk Downloads.
Built-in Video Trimmer.
Pricing: $7.99 per month or $39.99 for a lifetime license.
Pros
Download private videos in bulk; 100 at once.
Download both video and audio from private videos.
You can include metadata in your downloads.
Dark mode reduces harm to your eyes.
Get assistance from a dedicated customer support team.
Convert videos into any format and any quality.
Cons
A bit feature-rich, so it takes some effort to learn.
2. StreamFab Youtube Downloader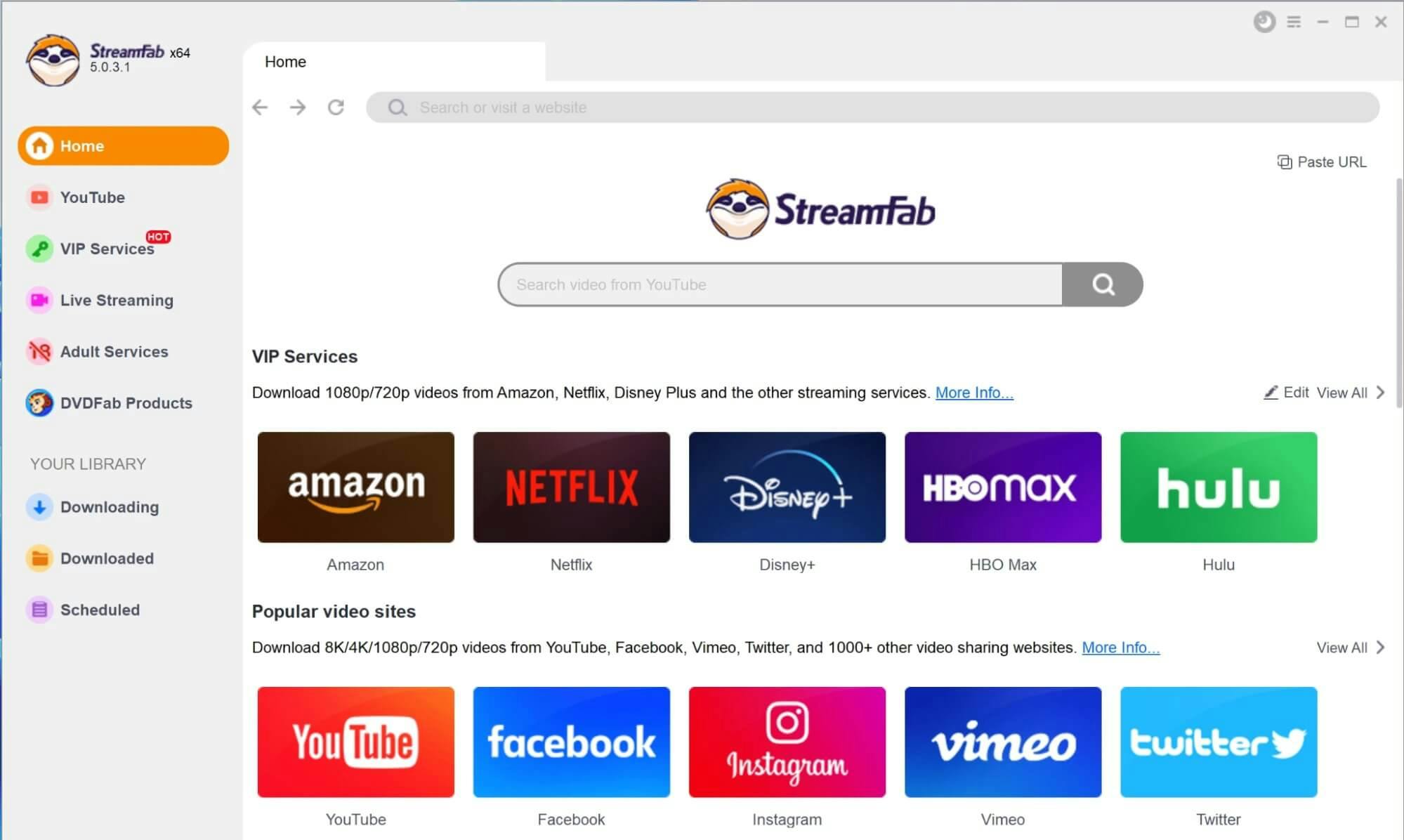 StreamFab YouTube video downloader gets the job done. Typically, it lets you copy and paste links to download all kinds of videos. To get private videos, you must use the built-in browser to log in to your account. Afterward, you can bulk download videos as you wish.
One thing we noticed about this app is that it's quite intrusive. The moment you copy-paste a link from another website like YouTube or Twitter, the StreamFab app will load automatically showing your link. It's rather annoying.
Features
Download private video and audio.
Auto-detects videos to download.
Bulk downloads.
Downloads streams and playlists as well.
Pricing: $20 for Basic, $45 for Pro.
Pros
Bulk video downloads.
Nice built-in browser.
Auto-detection features when using the app.
Cons
The auto-detection is intrusive at times.
Outdated interface.
No built-in trimming features.
No MP3 features on the basic plan.
3. 4K Downloader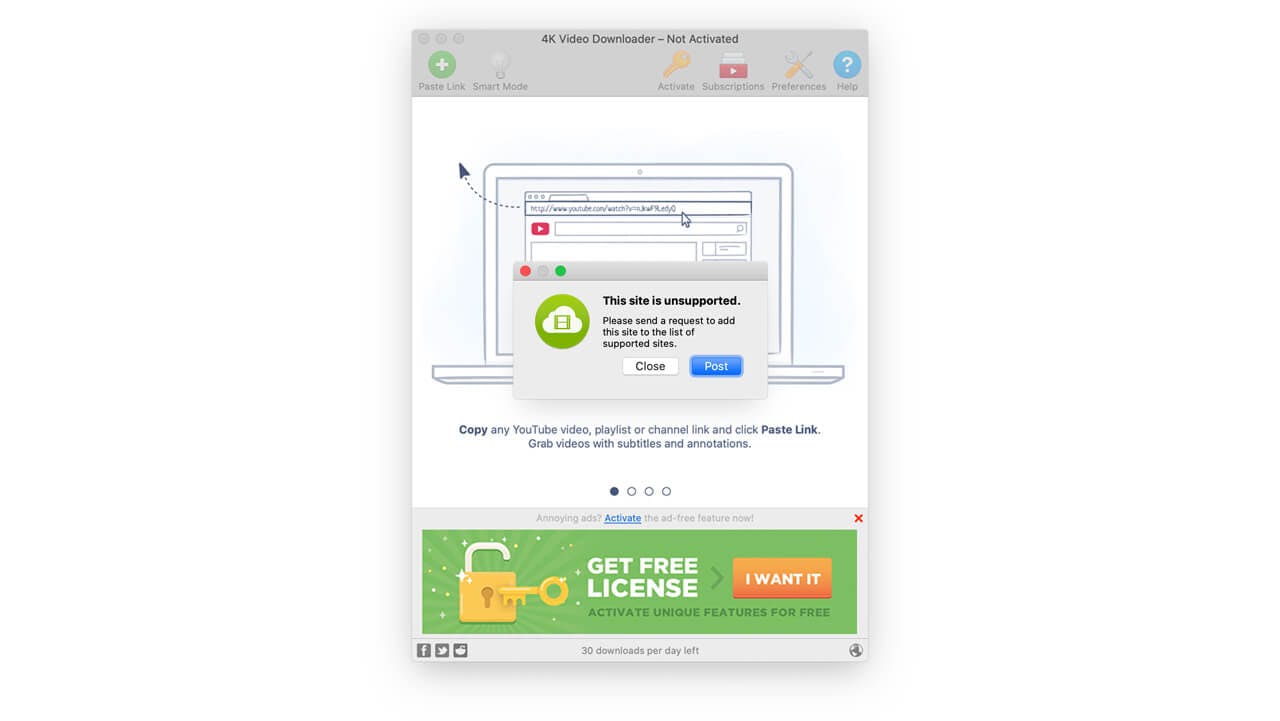 If you want a downloader that focuses on video quality, 4K Download might be your best option. You can log in to your YouTube account to download the private video directly. No need for a built-in browser.
While 4K Downloader provides some useful features, they tend to spread it across multiple plans. You'll need to pay for all subscriptions to benefit fully from features like MP3 conversion.
Features
Private video downloader that only requires you to use a link.
Use the license on up to 3 devices.
Download in 4K.
Pricing: $15-$70
Pros
Gives you extra features for TikTok.
Can easily download high-quality videos.
Extra features for subscribing to channels and downloading playlists.
Cons
Only gives you 4 different download formats.
Few features for bulk downloads and editing.
Must pay for bundle features to get MP3 downloads.
4. Aimersoft iTube HD Video Downloader
One of the best parts about the Aimersoft downloader is that it includes a browser extension. This gives you lots of options for downloading your private YouTube videos. Aside from this, you can also download videos from 10,000 different video sources, making this downloader quite versatile.
With all those download options, you might want to be able to do a little more than just save the videos on your computer. Unfortunately, Aimersoft doesn't offer sophisticated editing tools. It's not surprising considering how affordable their subscription plans are.
Features
Download videos in private mode.
Bulk video downloads.
Comes with a built-in-rich screen recorder.
Includes playlist and MP3 Downloader.
Pricing: $19/year or $29 for the lifetime subscription
Pros
Claims to download from over 10,000 different video-sharing sites.
Copy-paste a link and then download it from the pop-up.
Play videos directly in the software.
Cons
Unclear how many formats they offer.
Can't edit videos.
5. Ace Thinker Video Keeper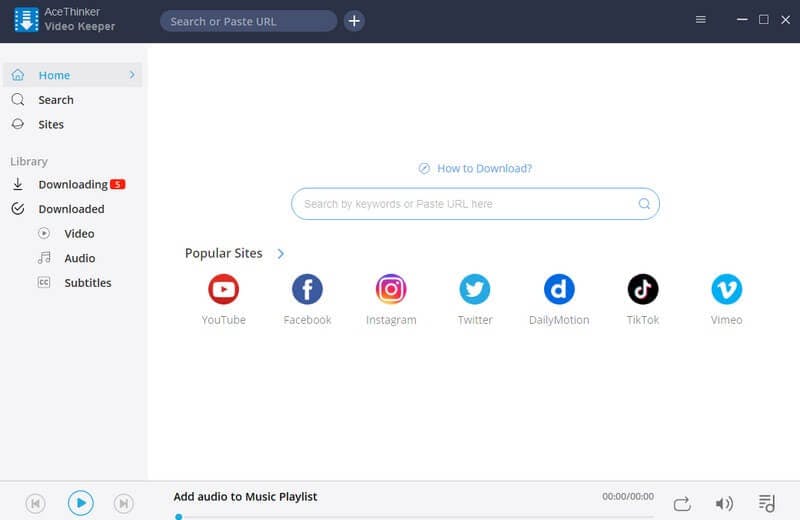 Looking for a private YouTube video downloader that doesn't take up much bandwidth? Ace Thinker Video Keeper is great for download speed. You can download all the videos you want in their original quality with this tool.
It's capable of downloading up to 4K quality videos and supports high-quality 320kbps MP3 downloads. It also supports VR, allowing you to download 360 YouTube videos in just minutes.
Features
Copy-paste to download in 3 seconds.
Batch downloads concurrently.
Select low-resolution downloads as well as high ones.
Pricing: $10 monthly license, $40 lifetime license.
Pros
Doesn't slow your computer down when you download.
Preview the video so you know that it's the right one.
Cons
The claims about speed might be misleading.
Doesn't provide editing features.
What is the Best YouTube Private Downloader?
There are quite a few good private video downloaders out there. However, none are as complete as SnapDownloader. After all, your work doesn't end the moment you complete the download. You probably need some optionality in the form of editing tools and download formats too, which is precisely what we offer.