Using the best YouTube to MP3 converter is a fantastic way to circumvent common internet-related issues. You can rely on these tools to create a personal music collection and playlists and prepare for extended trips into the wilderness.
When you download YouTube videos in MP3, you can get on-demand access to various songs. Aside from using them for entertainment, these files can be repurposed for marketing content. As such, spending money on a YouTube MP3 ripper can be an excellent long-term investment for your brand.
For most people, MP3 is a long-forgotten format. Nowadays, when we listen to music, we go to platforms like Spotify and YouTube to stream our favorite artists without downloading.
Nevertheless, there are still situations where you'd like to convert YouTube videos to MP3:
You can't afford Spotify or similar service
You don't have access to the internet and want to have an MP3 file on your computer
When you download YouTube to MP3, you can create customized playlists without relying on the internet
These grabbers can also ensure you don't waste time opening programs and loading music
While we're not as dependent on audio files as we were ten years ago, there are still situations where you'd need a YouTube to MP3 download.
Benefits of Using a YouTube to MP3 Converter
As mentioned, there are a few major reasons why you'd still want to convert YouTube to MP3:
Offline access
Backup storage
Audio-only playback
Use copyright-free audio in your projects
By grabbing your favorite music from YouTube, you'd have on-demand access to certain songs. The MP3 files are much better than the MP4 format, only focusing on audio playback. Over time, you can create a personal collection of copyright-free music on your computer that you can play on any occasion.
Aside from casual users, a YouTube converter can also serve professional content creators. Royalty-free songs can be repurposed for social media content, so you can use them to build followership on Twitter, Facebook, Instagram, and other platforms. What's better, having all these files readily available on your devices will make content creation and editing much faster.
Criteria to Consider When Choosing a YouTube MP3 Downloader
Although many of these programs are relatively straightforward, that doesn't mean you should use just about any browser tool. Instead, it's much better to do some basic research and find a platform that is safe, quick, and has extra features. Here are a few things you must consider when looking for YouTube to audio software:
Security and safety
Quality of downloaded MP3 audio
Download speed
Download entire playlists & channels
Advanced features (editing features, format variety, private downloads, etc.)
Free YouTube MP3 converters don't have most of these features, so it's usually a good idea to go with a paid tool. Online converters like YTMP3 are not safe as they are filled with ads and popups that turn out to be viruses and scams.
Paid software is fantastic for people who prioritize safety above everything and those looking for extra editing features.
List of Best YouTube to MP3 Converters
If you're serious about downloading safe content from YouTube, you should take a look at some of our top picks.
1. SnapDownloader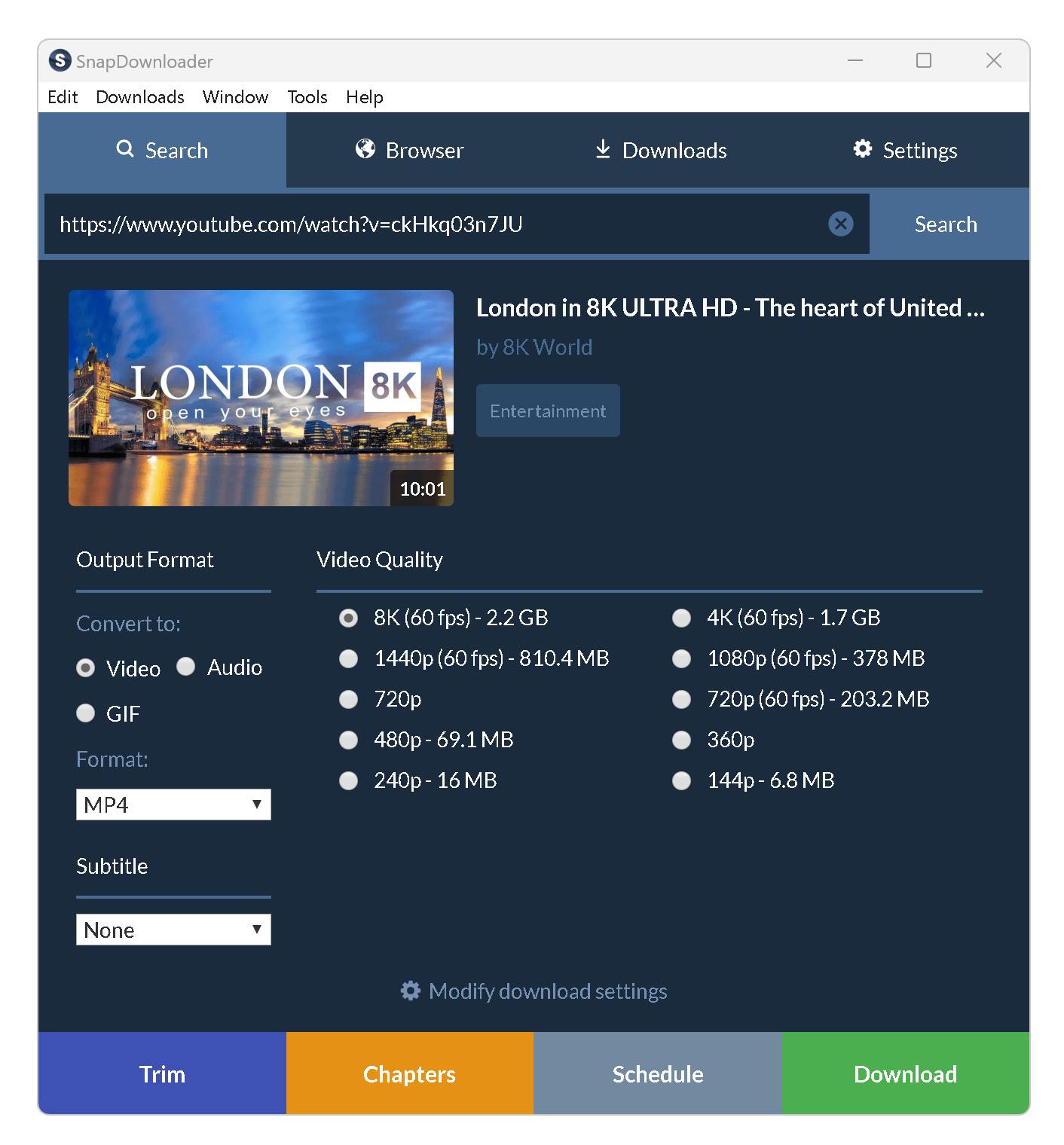 SnapDownloader is one of the top YouTube to MP3 converters that also works for other video platforms. You can use the tool to grab content from Facebook, Instagram, Dailymotion, and more than 900 other platforms. Aside from MP3 format, the software supports MP4, WMA, AVI, AAC, and numerous other outputs.
The YouTube to MP3 converter for PC and Mac is quite intuitive. You can use it by directly copy-pasting a video URL into the dash or by accessing its built-in browser. The tool provides one of the best user experiences in the niche, which is something that both casual users and content creators can appreciate.

Try SnapDownloader for Free
Features
Responsive YouTube video to MP3 converter
Cross-platform support
VR video support
Bulk and playlist downloads
900+ websites supported
Scheduled downloads
Pros
Fast and reliable
Two methods of grabbing audio content
Numerous quality and format outputs
Audio extraction
Proxy setups
Cons
Lacks live support
Limited free trial
Reviews
SnapDownloader is one of the highest-rated platforms within this niche. The company has received over 500 reviews on the site, with an average score of 4.9. The external reviews are every bit as positive; EarthWeb made a review in 2023 and gave the software a 4.8 editor's score.
2. Y2Mate.com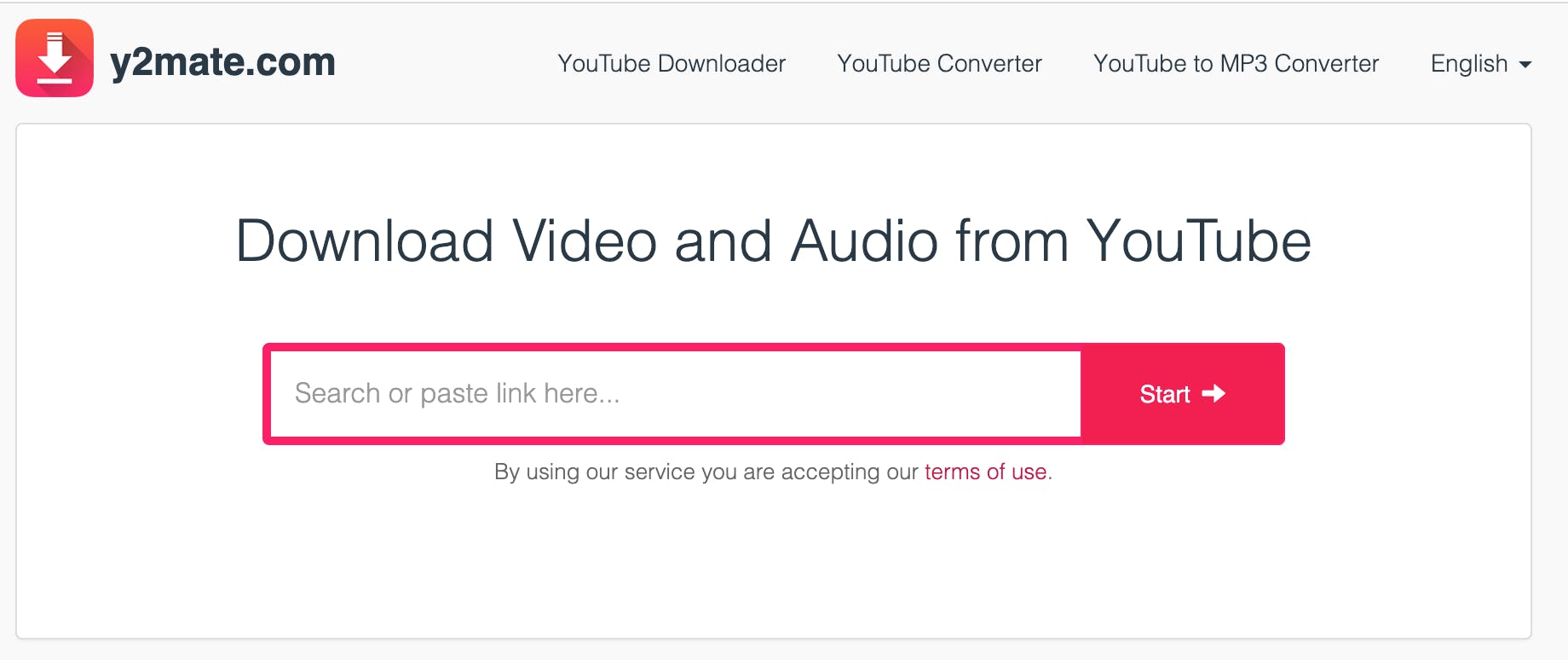 Y2Mate is one of the best free tools in this category. The popular YouTube to MP3 downloader app is rather easy to use, making it a fantastic choice for people who just want to grab a few songs from the internet. While its name might indicate that the software is only for YouTube, it also works for Facebook, Dailymotion, and a few other platforms.
Besides the fact that the tool is free, it also has a free download, so you don't need a browser to grab your favorite content. However, it's worth noting that Y2Mate has a few glaring issues. Most notably, it is littered with ads and other pop-ups that can infect your device with viruses if you click on them.
Features
Free, unlimited downloads
Support several platforms, including YouTube
More than 8 output formats supported
The downloaded files can be uploaded to Google Drive and DropBox
Only takes a few clicks
Pros
Fast and efficient
Supports up to 320kbps
Great for newbie users
Supports Windows, Mac, Linux, iPhone, and Android
Cons
Littered with ads that can transfer viruses
Limited additional features
Can't edit files
Reviews
The reason why Y2Mate became popular is because of its smart marketing strategy. The company uses numerous domains for promoting the tool and occupies many top spots in the Google search engine. And while many people use this software on a daily basis (because it's free), it can still get you in quite a pickle.
The main issue with the tool is that it can easily transfer viruses to your device. Limited functionality also doesn't help, so many users prefer paying for more reliable software. All of these glaring flaws are reflected in the reviews. The program has a 53% safety score in WOT and 2.2 out of 5 on Trustpilot.
3. 4K YouTube to MP3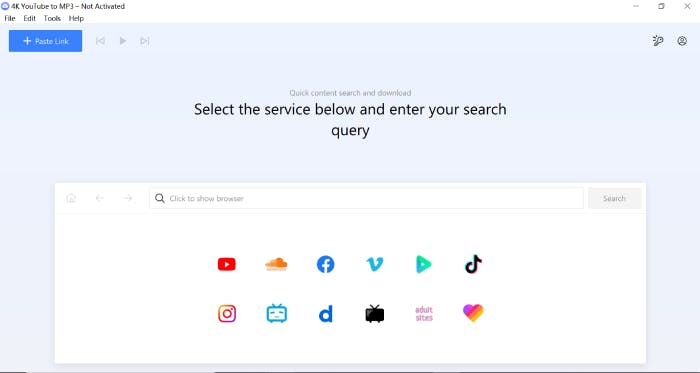 Besides providing one of the top YouTube to MP3 converters, 4K Download also has a standard video grabber, Instagram and TikTok tools, and slideshow makers. The thing we love about this platform is that it's available on Mac, Windows, and Linux, so you can use it on most devices.
Unlike the previously-mentioned Y2Mate, you need to install the 4K YouTube to MP3 software on your PC so that it works.
Aside from YouTube, the platform also supports Facebook, Twitch, Vimeo, SoundCloud, and other major platforms. Furthermore, besides MP3 audio format, you can also get songs in OGG and M4A output.
Features
Built-in browser for several major sites (aside from YouTube)
Several audio formats and quality outputs
File size reduction
Download speed control
Proxy setup
Audiobooks download
Pros
Smart file organization
Solid support for different formats and websites
Private content downloads
Supports Windows, Mac, Linux, and Android
18 supported languages
Cons
Doesn't support playlist downloads
Lacks WAV output format
Doesn't have high-quality audio downloads
Reviews
Overall, 4K Download is a reputable YouTube to MP3 app that works on numerous systems. It's a bit hard to assess the quality of the 4K YouTube to MP3 tool, as most online reviews focus on the 4K Downloader as a software suite. That being said, the platform received a 4.3 out of 5 score in Trustpilot.
4. By Click Downloader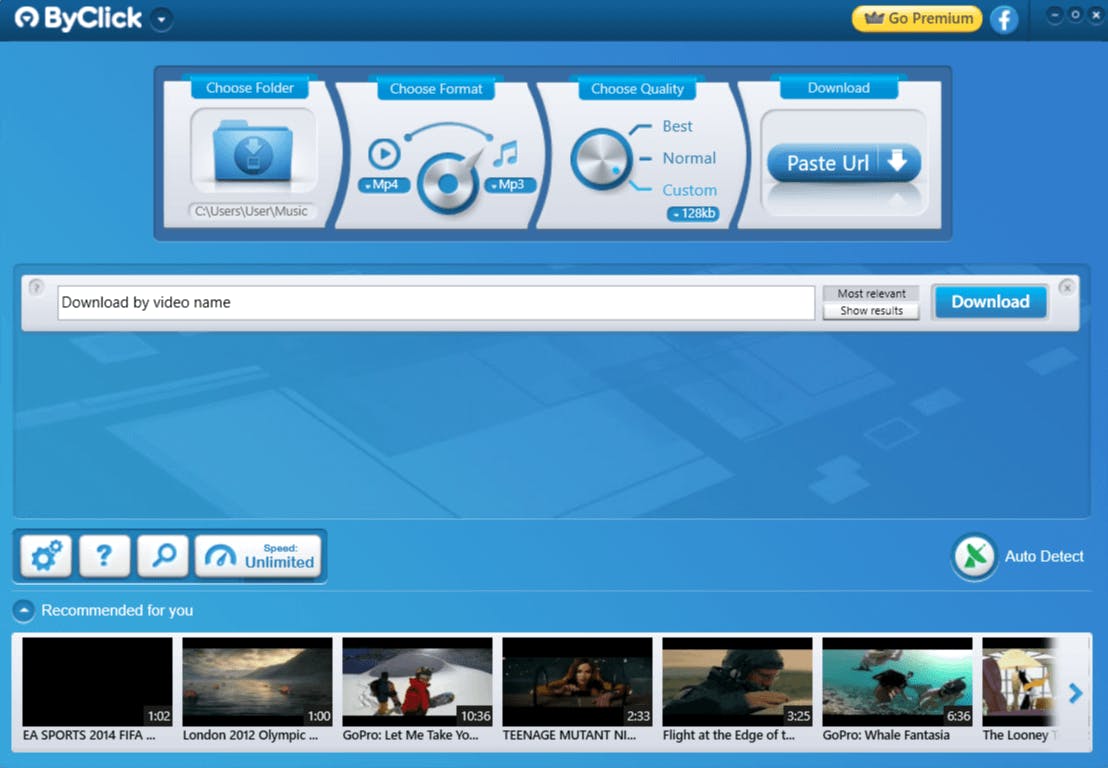 While By Click Downloader is one of the best products in this niche, it isn't necessarily the cream of the crop. Users are generally split about this tool, with some people praising the user interface while others nagging about its speed.
Despite all its flaws, there are lots of reasons why you should use this software to convert YouTube to MP3 files. Most notably, By Click Downloader works for all major platforms, including Facebook, Instagram, Twitter, Dailymotion, and, naturally, YouTube. The software is also fantastic for larger downloads, allowing users to grab whole pages and playlists.
Features
One-click downloads
Bulk and playlist downloads
Supports numerous video and audio files
Supports many major audio and video platforms
Downloads private content
Pros
Well-polished and organized interface
Suitable for beginners
Extremely flexible, allowing you to find various web content
Regular updates
Cons
No editing options
Sometimes has slow downloads
Occasionally produces corrupt files
Unnecessary toolbars
Reviews
While By Click Downloader receives regular updates, it's still behind some other modern YouTube video to MP3 converters. For example, it has a nice-looking interface that is great for beginners, but it also looks like something from the 2010s.
All of this is reflected in the web scores that the site received from users and reviewers. By Click Downloader received a modest 2.5 out of 5 scores, almost on par with Y2Mate, a notorious tool for its virus issues. It's worth noting that the tool was much better back in the day, but for whatever reason, it has deteriorated in performance.
5. iTubeGo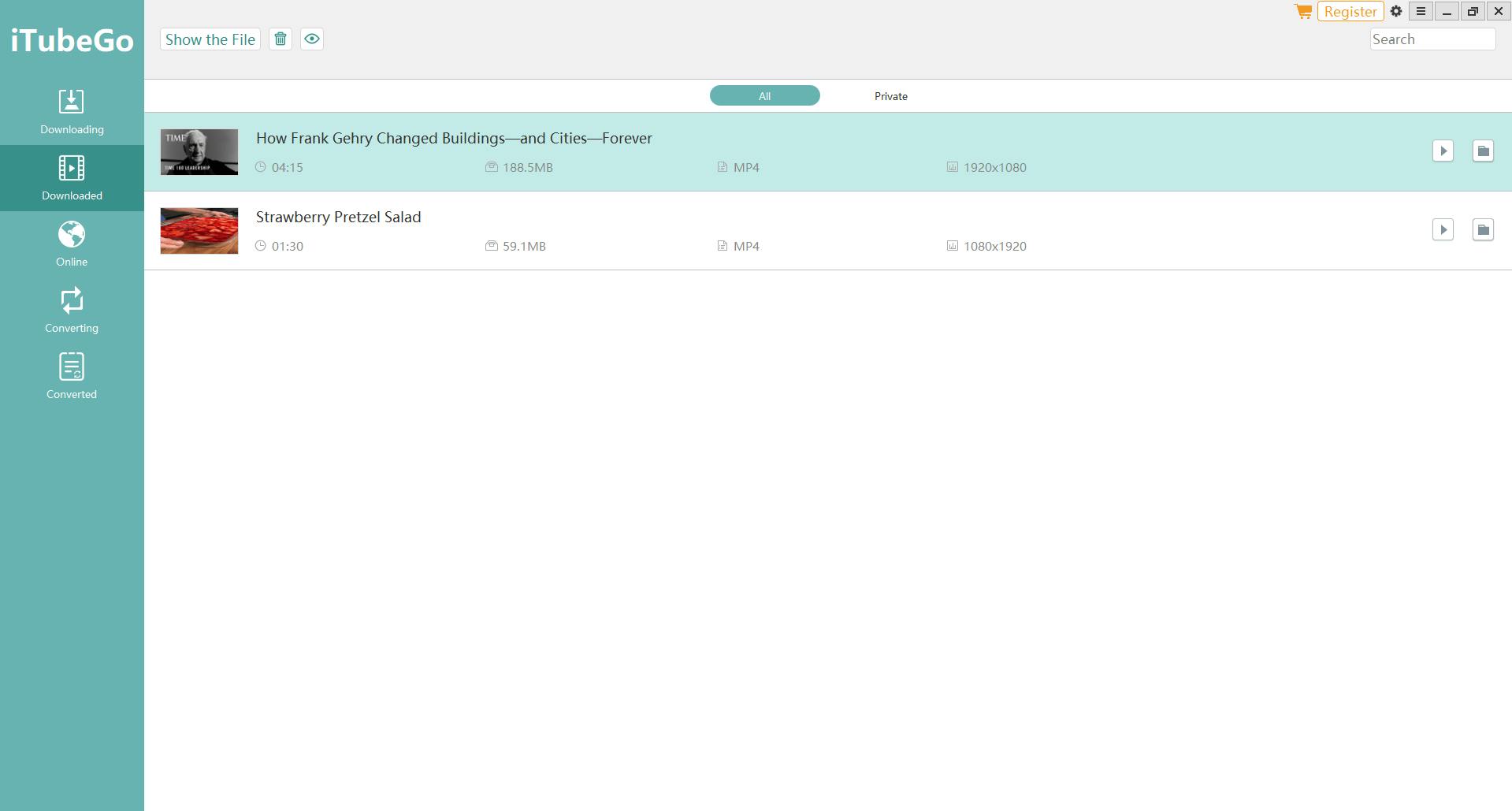 Unlike the previously mentioned By Click Downloader, iTubeGo works for most users and in various situations. It has steadily built its name as one of the best programs to download MP3 from YouTube while also supporting numerous video formats.
The platform supports more than 1,000 websites, so even if you don't find your song on YouTube, you can grab it from some other source. iTubeGo shines when downloading playlists and whole channels, making it perfect for people looking to grab whole discographies.
Features
Works for Windows and Mac
Great for YouTube and Spotify
Supports 1,000 website
Scheduled downloads
Built-in browser
Pros
High-bitrate audio downloads
It can download several files at the same time
Supports MP3, MP4, WAV, FLAC, AAC, and other popular formats
Regular updates
Premium bulk downloader
Cons
Awkward-sounding format names
Some options are a bit confusing
Limited trial
Reviews
iTubeGo is one of the better-reviewed YouTube to MP3 converters for Windows and Mac. According to Trustpilot's users, the software merits a score of 4.7 out of 5 (based on 510 reviews).
6. HitPaw Video Converter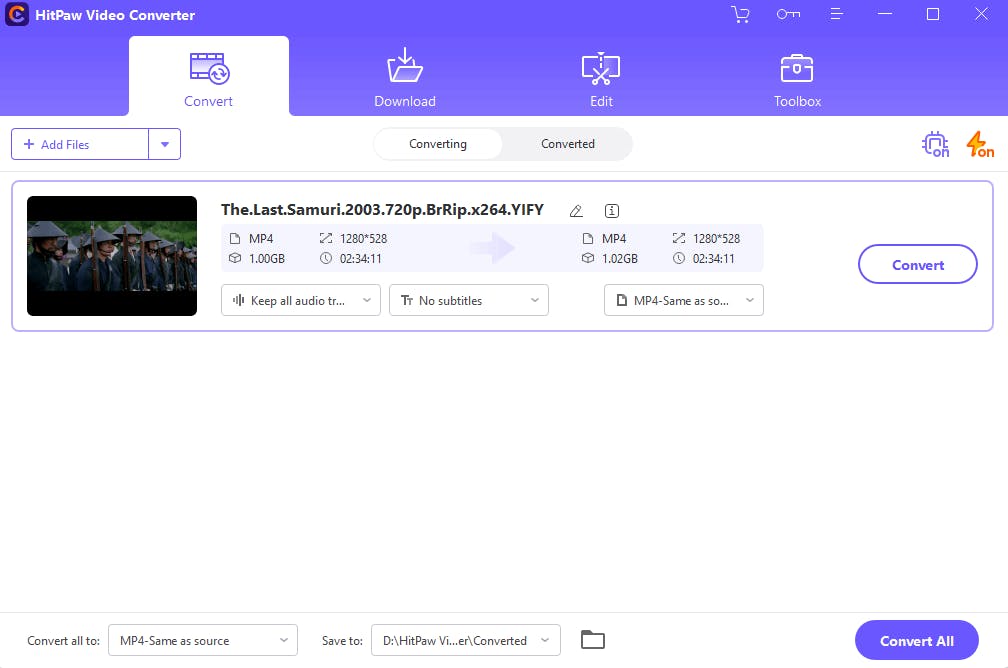 HitPaw is another premium YouTube file grabber that doesn't need an introduction. It is part of a larger suite that also features a video editor and enhancer, object remover, and various other small nifty tools.
While the software works for videos and other content types, it excels at converting audio files. The thing we liked is that you can use this tool to grab songs from Spotify, Apple Music, Deezer, and other major music platforms. Of course, it also does an excellent job for YouTube.
Features
Removes DRM protection
Bulk and playlist download
Fast conversion
Supports 320 kbps MP3 format
Keeps metadata when converting and downloading files
Pros
Extremely versatile
One of the better tools for grabbing music from paid platforms
Fantastic when repurposing content
Solid editing features
Audiobook converter
Cons
No Mac version
The free version doesn't provide much
Speed issues
Reviews
According to Trustpilot, HitPaw received 4.3 out of 5 scores. According to some users, the tool has great functionality but isn't as fast as some other software on the list.
7. VideoProc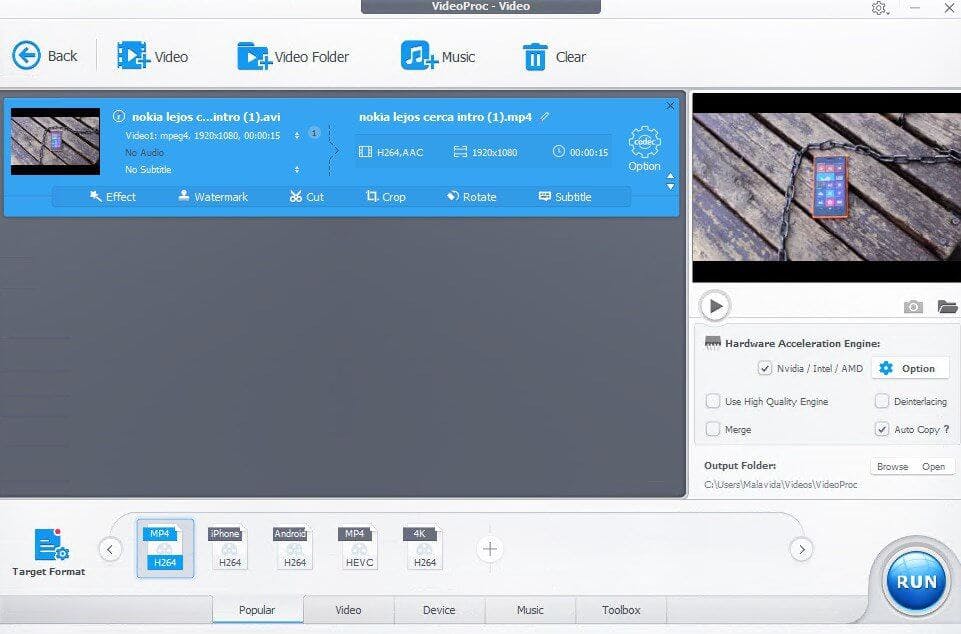 VideoProc converter is a tool with enormous functionality. Besides getting online content, the software can make various edits on the spot. As if that wasn't enough, VideoProc supports more than 1,000 sites, including Instagram, SoundCloud, Dailymotion, YouTube, Twitch, and so on.
Due to its complexity and plethora of features, VideoProc is much more suitable for "serious" users. Then again, anyone can benefit from downloading their favorite songs to Android and iPhone and listening to them on the go.
Features
GPU acceleration ensures faster downloading and recording
Categorize between video and audio files
Can compress larger files
No loss of quality
Estimates file size before download
Batch downloads
Pros
One of the better interfaces in the niche
Good for low-end devices
Supports numerous audio formats
Allows conversions between audio files
Dolby Digital 5.1 surround sound
Cons
Haven't received major updates as of late
Download speeds might fluctuate
Extremely limited free version
Reviews
Trustpilot users gave the platform a 4.3 out of 5 score. Keep in mind that this score is for the tool as a whole, including the regular video and editing features.
How to Convert YouTube Videos to MP3?
Most platforms offer a smooth downloading experience, allowing users to copy-paste YouTube video URLs and grab their content in audio format. In most cases, all you need to do is just tweak the output or make a few other minor adjustments. Better tools, like SnapDownloader, also have built-in browsers allowing you to find music within the YouTube platform.
Here's how to convert videos from YouTube to MP3 with SnapDownloader.
1. Download and install the latest version of SnapDownloader.

Try SnapDownloader for Free
2. Go to YouTube and copy the URL of a video you want to download.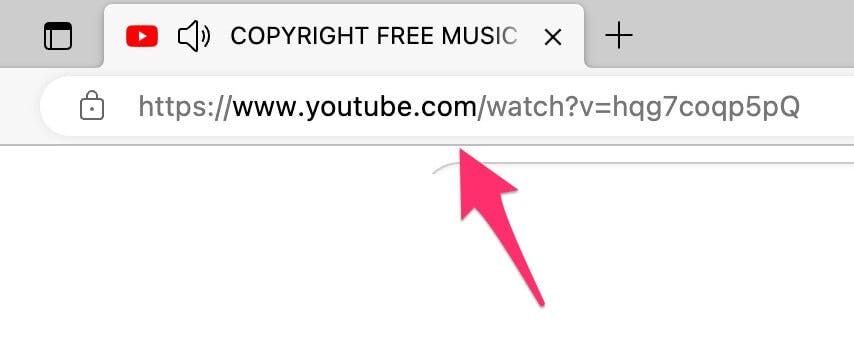 3. Open SnapDownloader and paste the URL.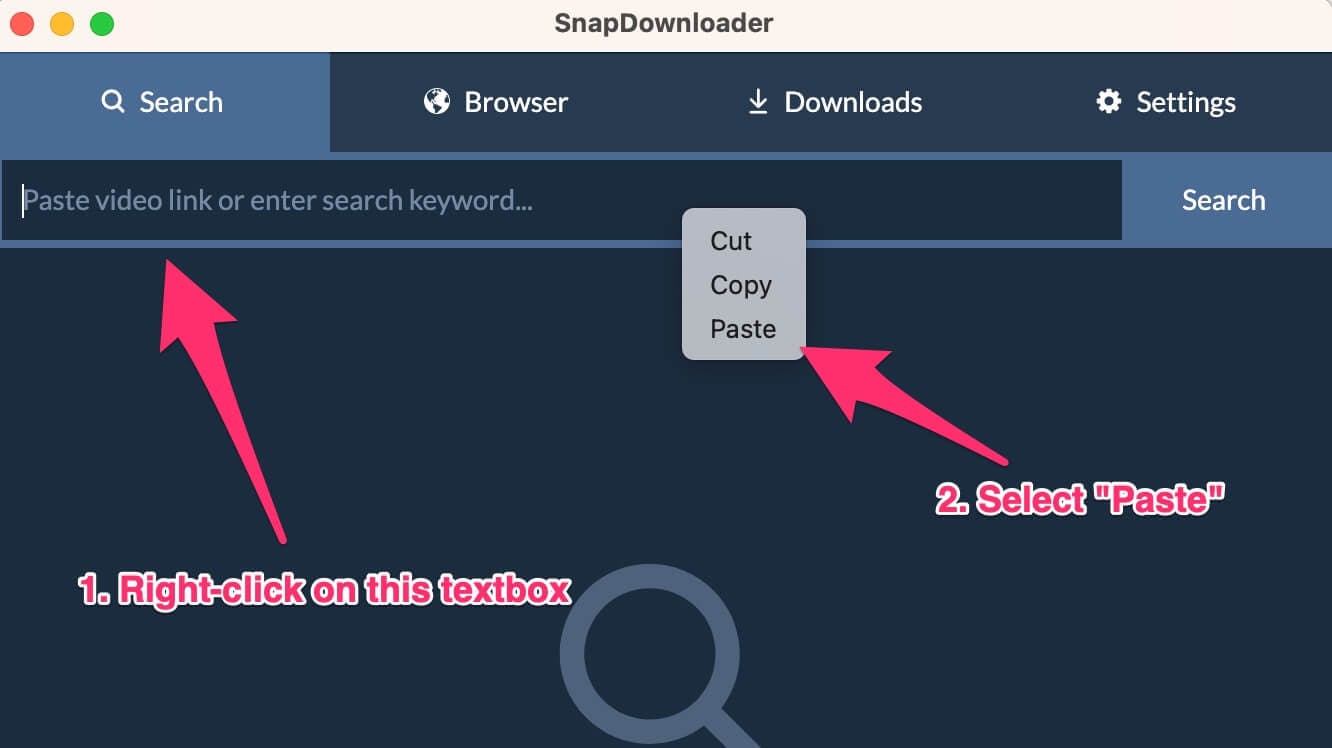 4. Set the output type to Audio and select MP3 as the Format.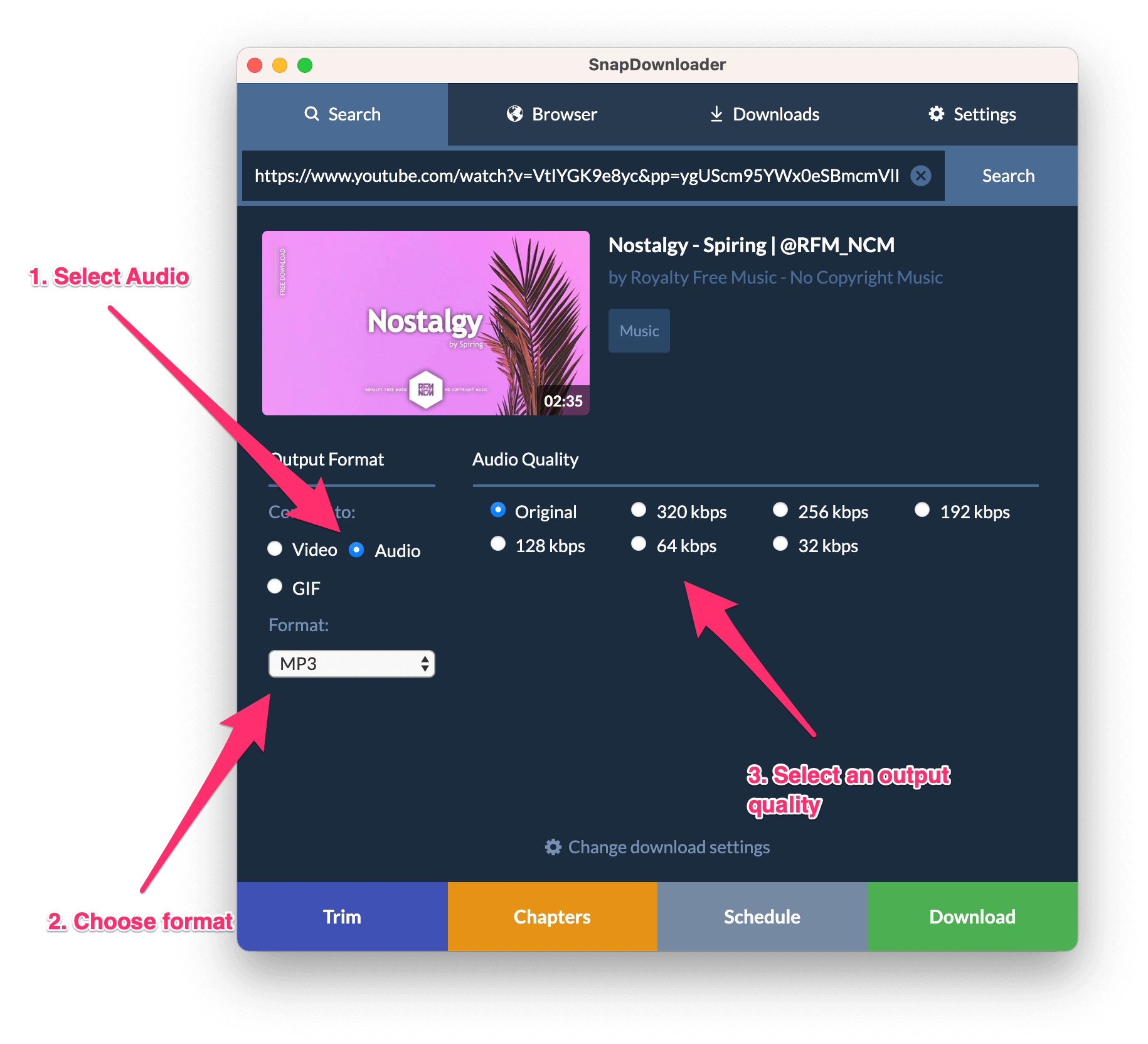 5. Click the Download button to download the YouTube video to your computer in MP3.
Conclusion
Many people still use MP3 when grabbing music from YouTube, SoundCloud, Spotify, and other platforms. By reading our post, you should better understand the most popular software and how it can help you with this task.