iTubeGo is a solid video downloader with a few cool features. Among others, this incredible software allows users to grab content from more than 1,000 sites and download music from Spotify.
Unfortunately, despite all the positives, there are a handful of things that are wrong with this program. This is why many people look for iTubeGo alternatives after the initial trial period.
What Are the Issues of iTubeGo?
For the most part, iTubeGo is reliable software that allows you to grab videos from the major video streaming platforms. You can use it for content of up to 8K, and the tool is also very fast compared to some other grabbers. The fact it has a simple, intuitive interface makes it suitable for new and proficient users.
Alas, the iTubeGo video downloader also comes with its fair share of game-breaking flaws.
The biggest issue we've noticed has to do with access. While using the in-built browser, our antivirus software was constantly reporting suspicious activity. In other words, we had to turn off the protection to access the supported video-sharing platforms.
Some users have also reported that the app stops working after some time and that the team doesn't respond to customer emails or address their issues.
Best Alternative to iTubeGo on Windows and Mac: SnapDownloader
Nowadays, there are so many different grabbers on the market, which can confuse users who don't know much about these tools. Many of them have a few unique features, so your choice of software can vary significantly based on your current needs.
The best alternative to iTubeGo is SnapDownloader if you're looking for a well-rounded video downloader with all the essential features and one that works reliably.
Here are a few reasons why this software is so great.
Key Features
Supports up to 8K resolution
Converts videos to GIF
Allows bulk and playlist downloads
Supports more than 1,100 sites
Convert videos to more than 10 output formats
Download entire YouTube channels and playlists, TikTok profiles, and more
Schedule downloads
In-built video trimmer
Ability to download videos that are private
How to Download Videos With SnapDownloader
1. Download and install the latest version of SnapDownloader on Windows or macOS.

Try SnapDownloader for Free
2. Open a video in your browser which you want to download, and copy its link.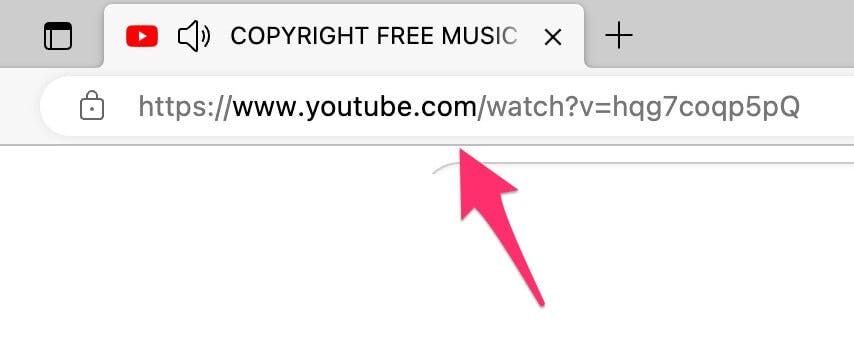 3. Open SnapDownloader and paste the link in the search field.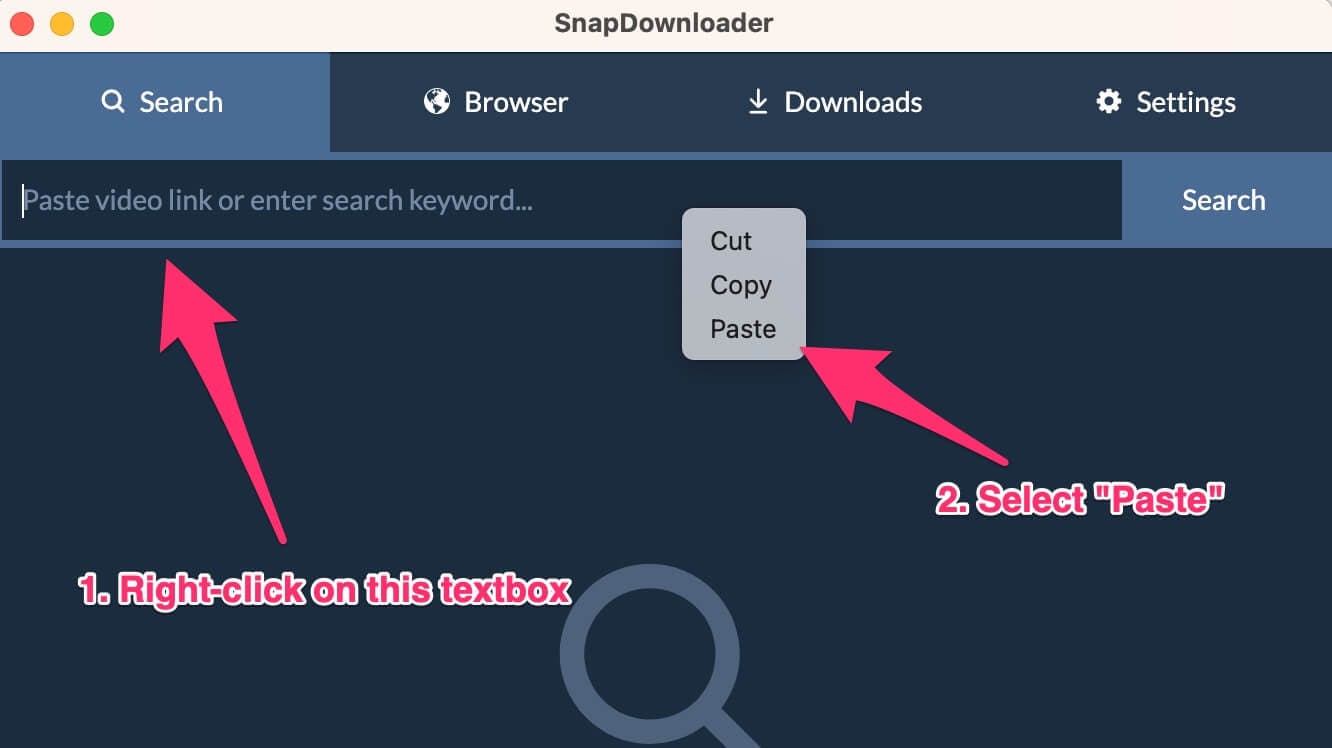 4. Select the output format and quality of your choice, then click Download to proceed.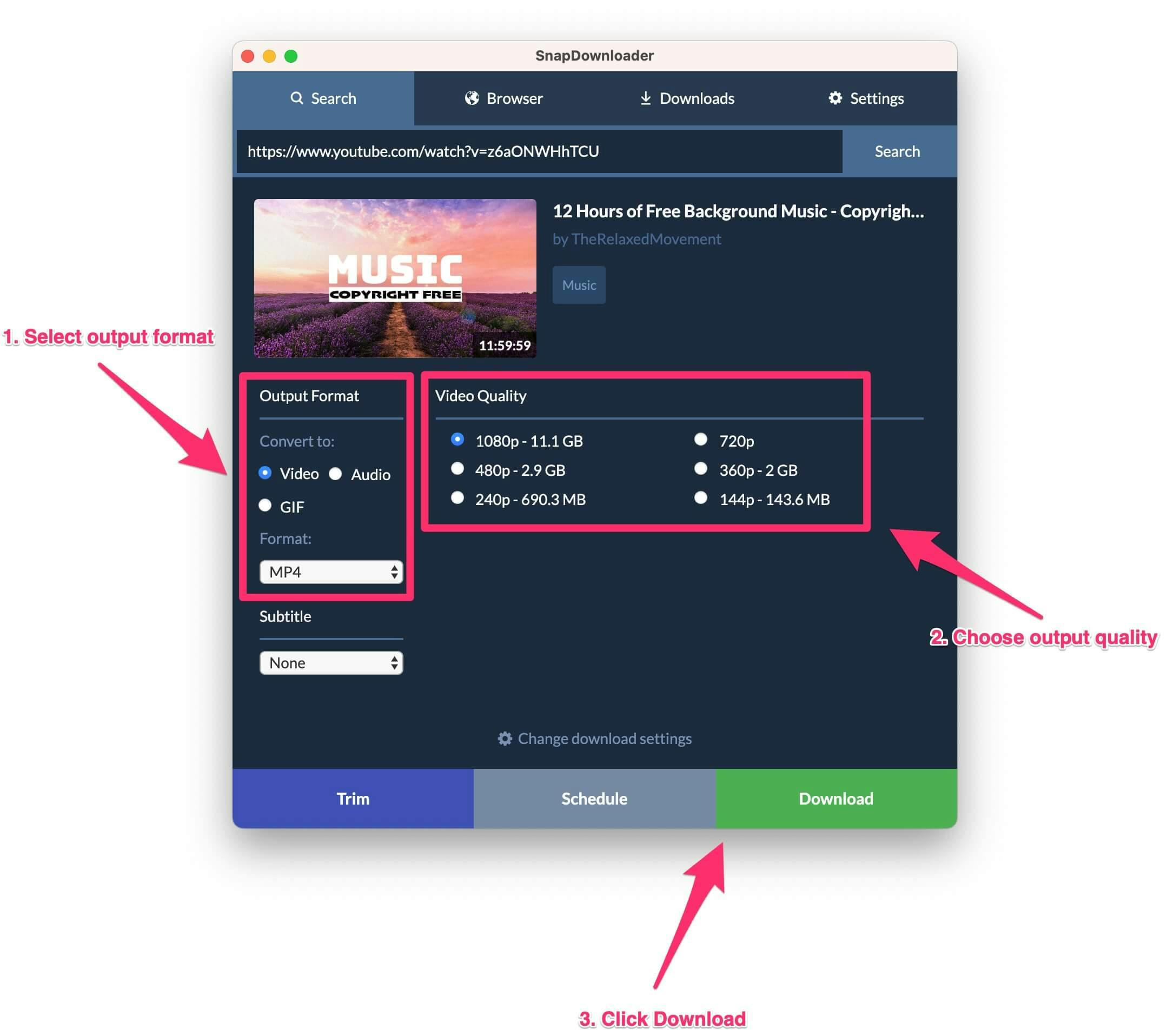 5. SnapDownloader will begin downloading the video. It will automatically convert the video to the selected output format and save it to your computer. The progress of the download can be viewed from Downloads > Active.
Once the download is complete, you can double-click it to view or go to the folder where it was saved and share it with other devices. You can set the download folder in Settings > General.
Top 5 Alternatives to iTubeGo for Windows/Mac
Here are the best iTubeGo alternatives to check out:
SnapDownloader
4K Video Downloader
ClipGrab
By Click Downloader
VideoProc
If you're looking for downloadable programs that can work on your Windows or Mac, you should definitely check these tools. Each one of them has specialized features that can come in handy for certain user groups.
1. SnapDownloader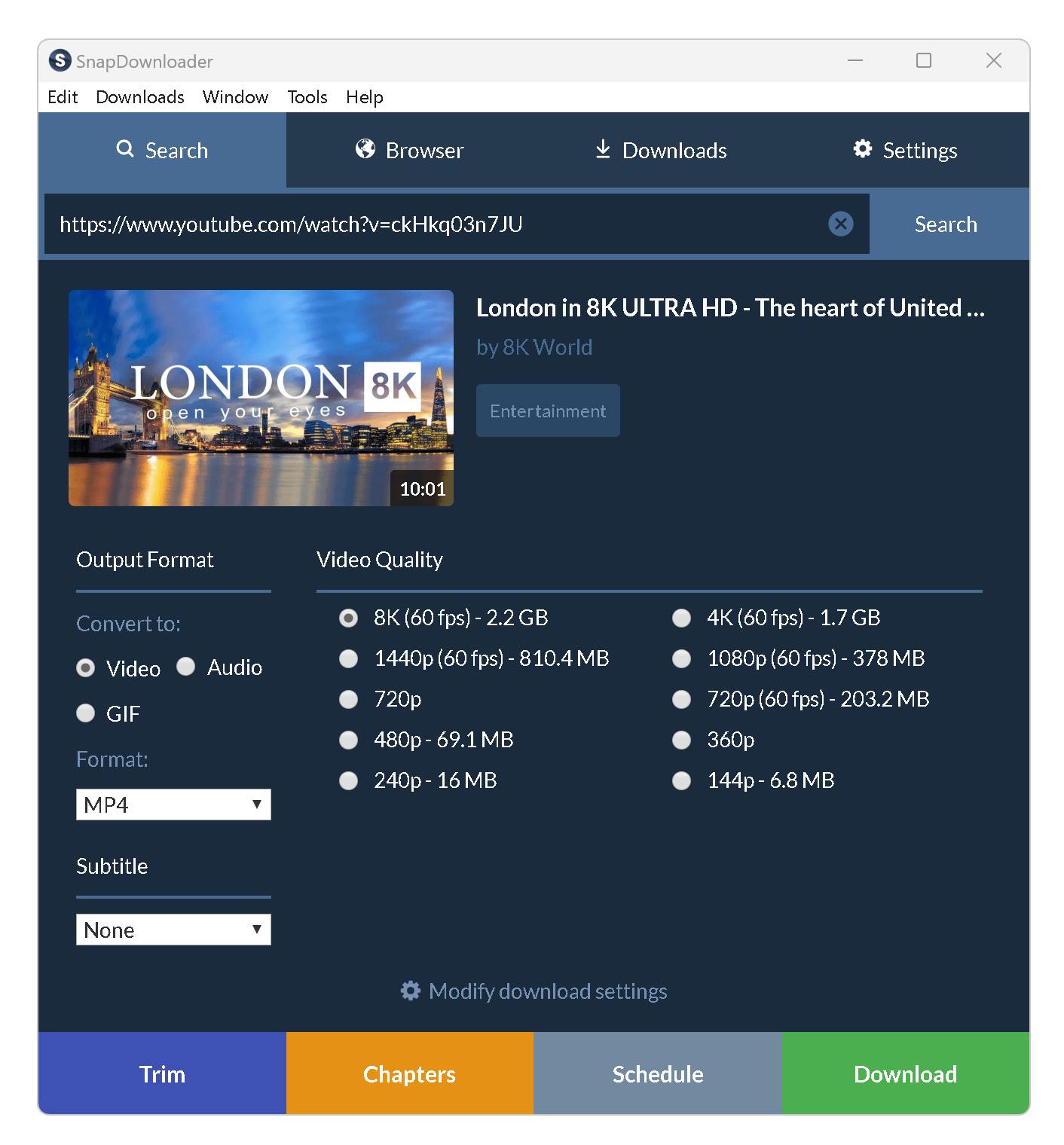 As mentioned, SnapDownloader is the best replacement for iTubeGo. Most notably, it's a more secure platform that rarely has any issues. Similar to iTubeGo, it comes with a free trial, so you can take your time testing its various functionalities.
The app has the capability to download videos from over 1,100 websites, including popular platforms like YouTube, TikTok, Instagram, and Facebook.
Features
A large number of sites and formats supported
Download videos from 144p up to 8k quality
One-Click mode for fast downloads
Downloads private videos and playlists
In-built video cutter
Pros
Fast and reliable
Regular updates and improvement
The free version is fantastic for testing the tool
Proxy settings
Built-in browser
Cons
Not compatible with iOS or Android
2. 4K Video Downloader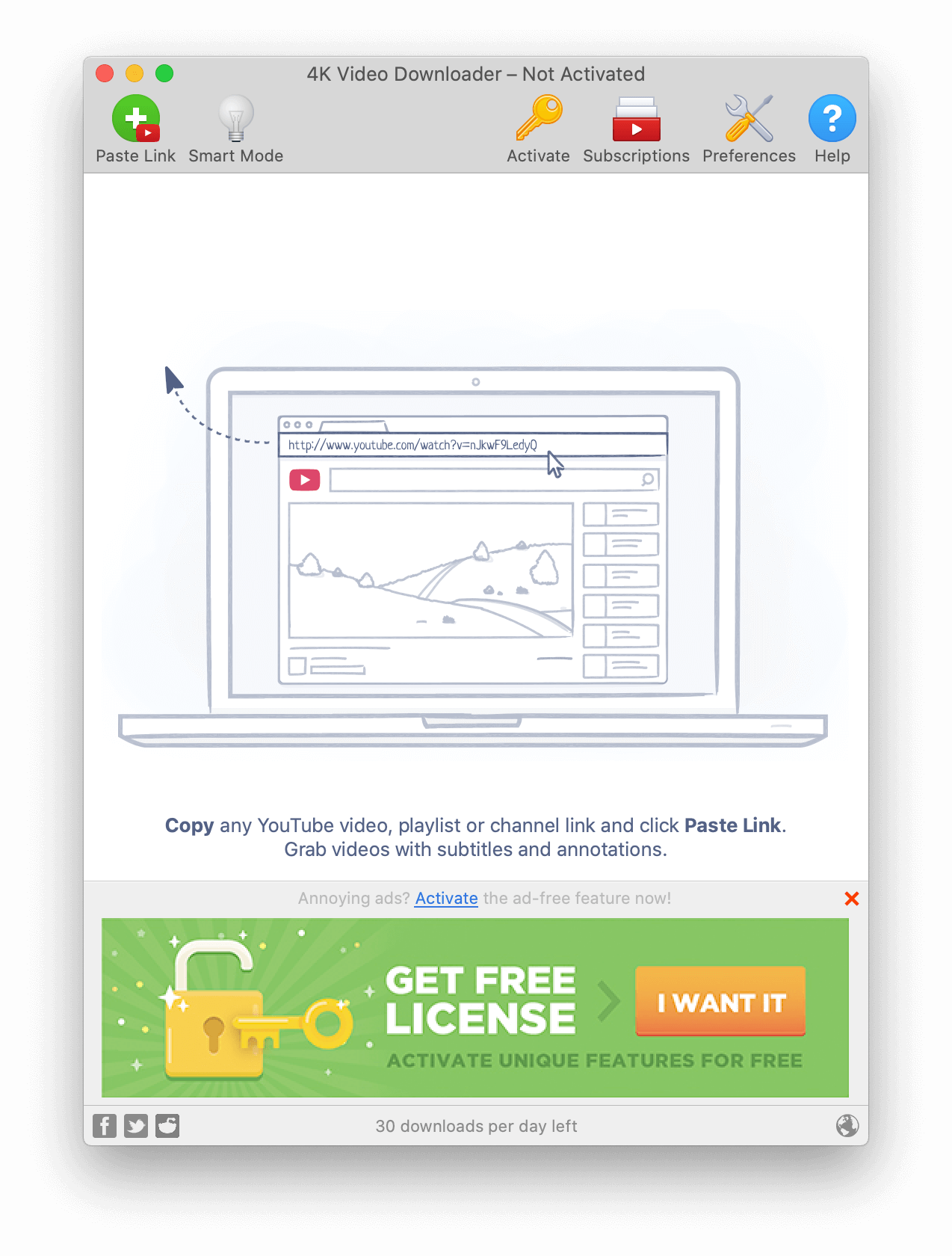 4K Video Downloader is one of the better solutions for people who are not that good with the English language. The grabber has a nice interface, which makes it one of the better choices for inexperienced content creators. This tool is part of a larger suite, and if you're looking to buy it, we suggest you consider getting the entire platform for some nice savings.
Features
Downloads whole playlists and channels
Supports up to 8K resolution
Downloads from numerous sites
Fast content-grabbing
Generally considered safe and reliable
Pros
Beautiful and unobtrusive interface
Integrated video browser
Android app
60 FPS support
Translates into 18 languages
Cons
Limited formats
Limited download settings
Doesn't support Windows 11
Pricing
Annual subscription (€15)
Lifetime for a single user - basic features (€25)
Lifetime for a single user - premium features (€40)
4K Suite (€55)
3. ClipGrab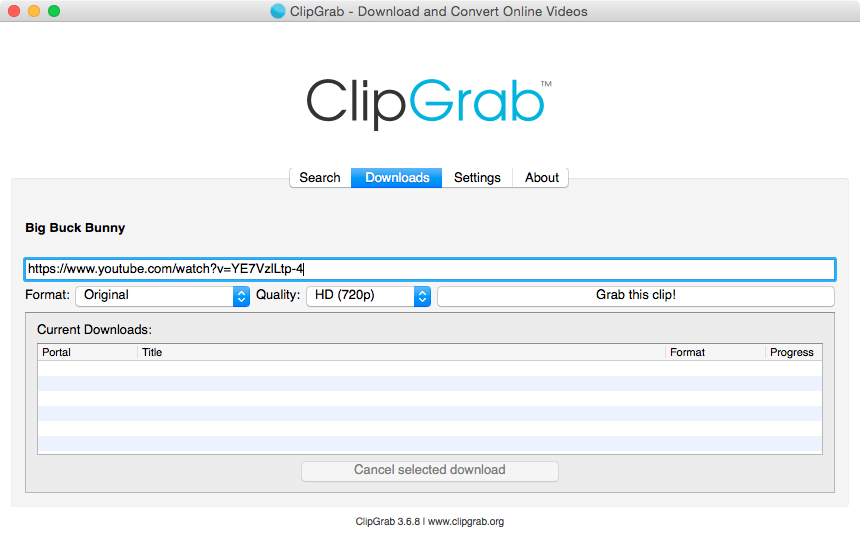 The main selling point of ClipGrab is that it's completely free, and you can install it right away. It also helps that the software works on Mac, Windows, and Linux. Unfortunately, due to its limited features and potential security issues, it might not be the best choice on this list.
Features
Integrated video search
Supports major video streaming sites
Comes with a Windows, Linux, and Mac version
Smooth design
Pros
ClipGrab monitoring feature
User-friendly
Completely free
Cons
Spams you with ads
Lackluster basic features
A limited number of websites and formats supported
Slow downloads compared to alternatives
Potentially harmful to your device
Pricing
4. By Click Downloader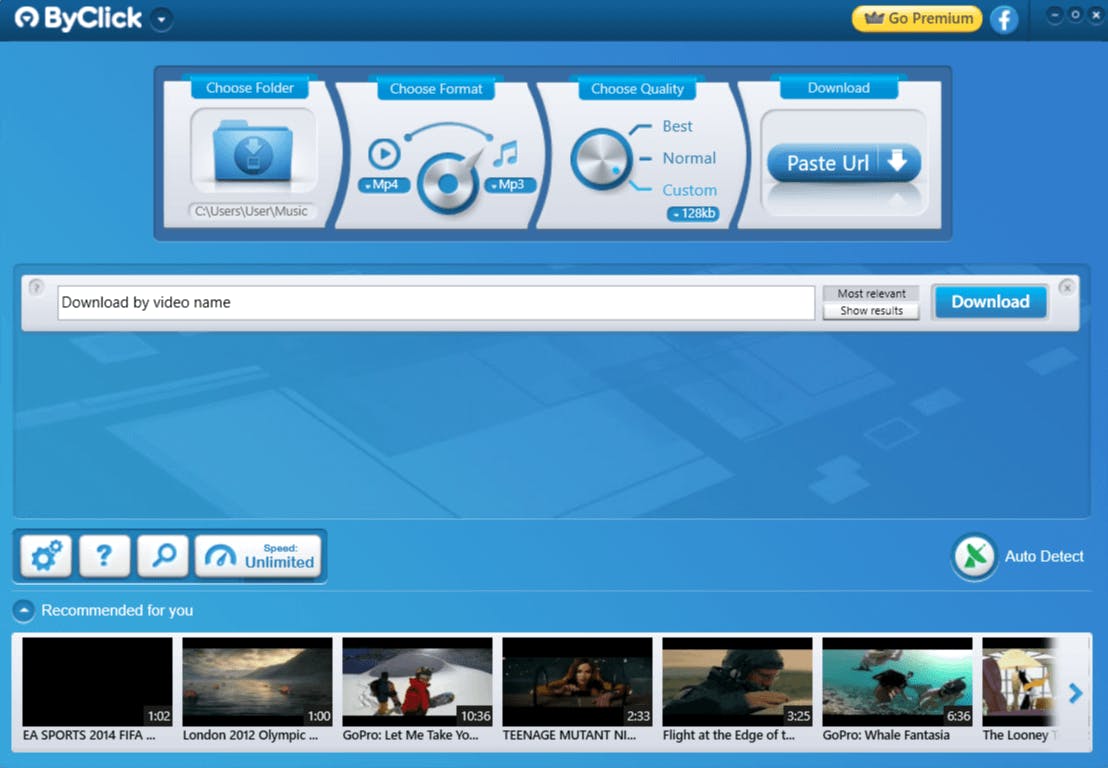 By Click Downloader is a fairly modest video grabber. It is one of the cheaper solutions on the market, which is somewhat reflected in its features. The platform supports the major sites and allows bulk downloading. It's also relatively fast, but that's about that.
Features
Supports 25 largest video websites
Includes auto-download feature
Converts files from MP4 to MP3
Downloads private playlists and videos
Pros
Fast and flexible video grabber
Allows bulk downloading
Includes advanced video search feature
Good value for that price
Cons
Too many ads with the free plan
Other grabbers support many more sites
Limited advanced features
Occasional errors
Pricing
Annual subscription ($14.99)
Lifetime subscription ($9.99)
5. VideoProc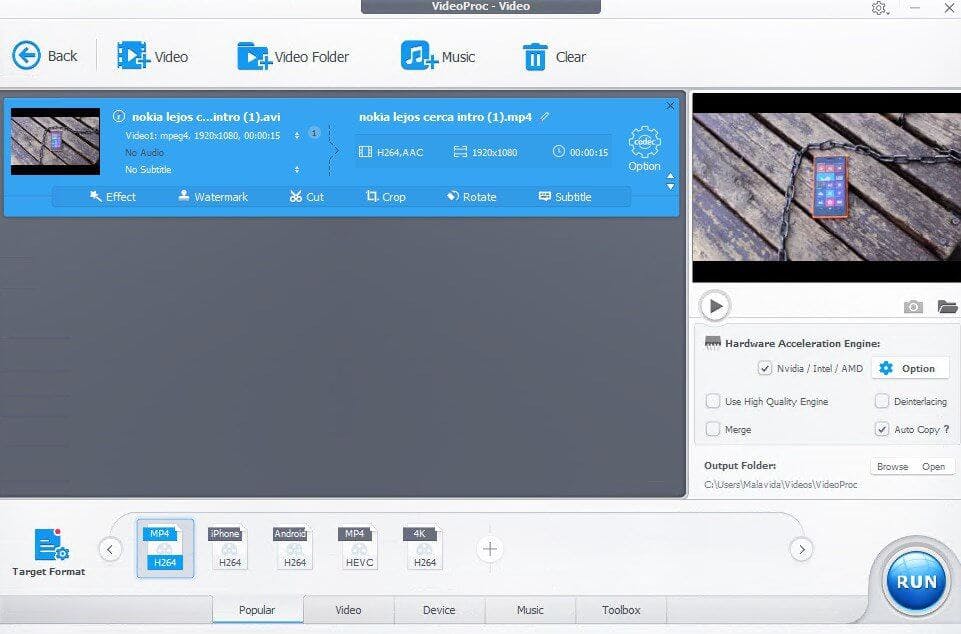 VideoProc is one of the best, most comprehensive video conversion and downloading programs on the market, geared toward professional content creators. It supports many formats and sites and comes with numerous features. Generally speaking, it eclipses iTubeGo in almost every way, although it comes with a heftier price tag.
Features
Supports 420+ audio, video, and DVD formats
1,000+ websites supported
Extensive editing features
Video capturing feature
Compression and modification of files
Pros
Extensive functionality for a video grabber
Excellent for content creators who need something extra
Instant video merging
Different sections for videos and music
Cons
Lackluster interface
Limited collaboration features
File marking feels awkward
Relatively slow
Pricing
Annual subscription ($25.95)
Lifetime subscription ($45.95)
Family subscription ($57.95)
5 Best Online Alternatives to iTubeGo
If you're a smaller content creator or a casual user, you don't necessarily need to go with paid software. Instead, you can fulfill all your needs by utilizing one of numerous free programs.
1. VideoDownloader.so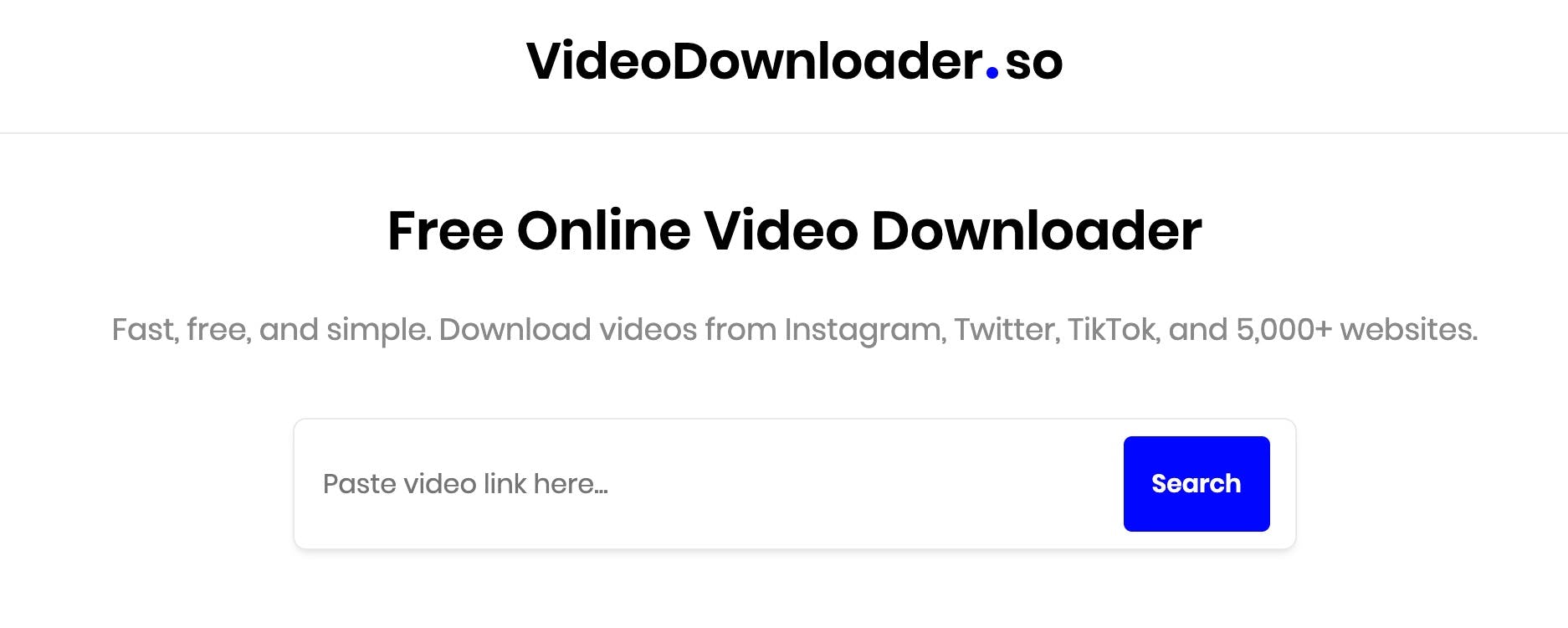 VideoDownloader is a somewhat complex tool for free grabbers. According to the creators, you have access to more than 5,000 websites, and there's even a list that allows you to check the supported platforms.
There are also a few advanced features for TikTok and Instagram. For example, aside from videos, you can snatch all content from a single profile and grab various pics, reels, and profile images. VideoDownloader works on all devices and supports major formats. The only issue with the platform is its intrusive advertising.
2. 10Downloader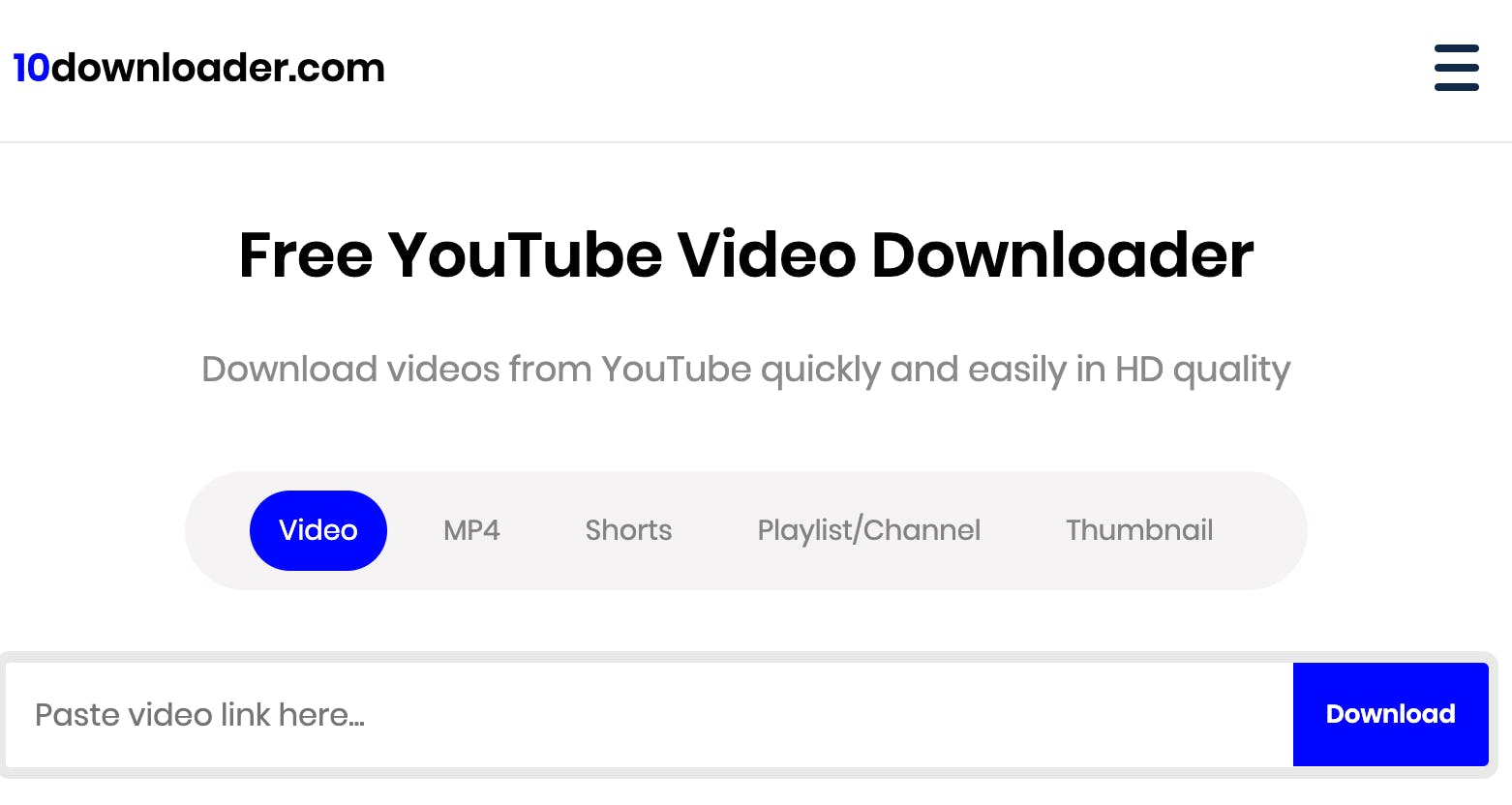 The best thing about 10Downloader is that it's well-designed. At the top of the page, you have several options that allow you to switch between individual video grabbers, MP4 format, Shorts, thumbnails, and channels. The bulk feature is especially impressive, as we rarely see it in free tools.
While all these advanced features are awesome, the biggest issue with the program is that it only works for YouTube. So, if you're looking for a multiplatform solution, it's best to go with another software from the list.
3. SaveFrom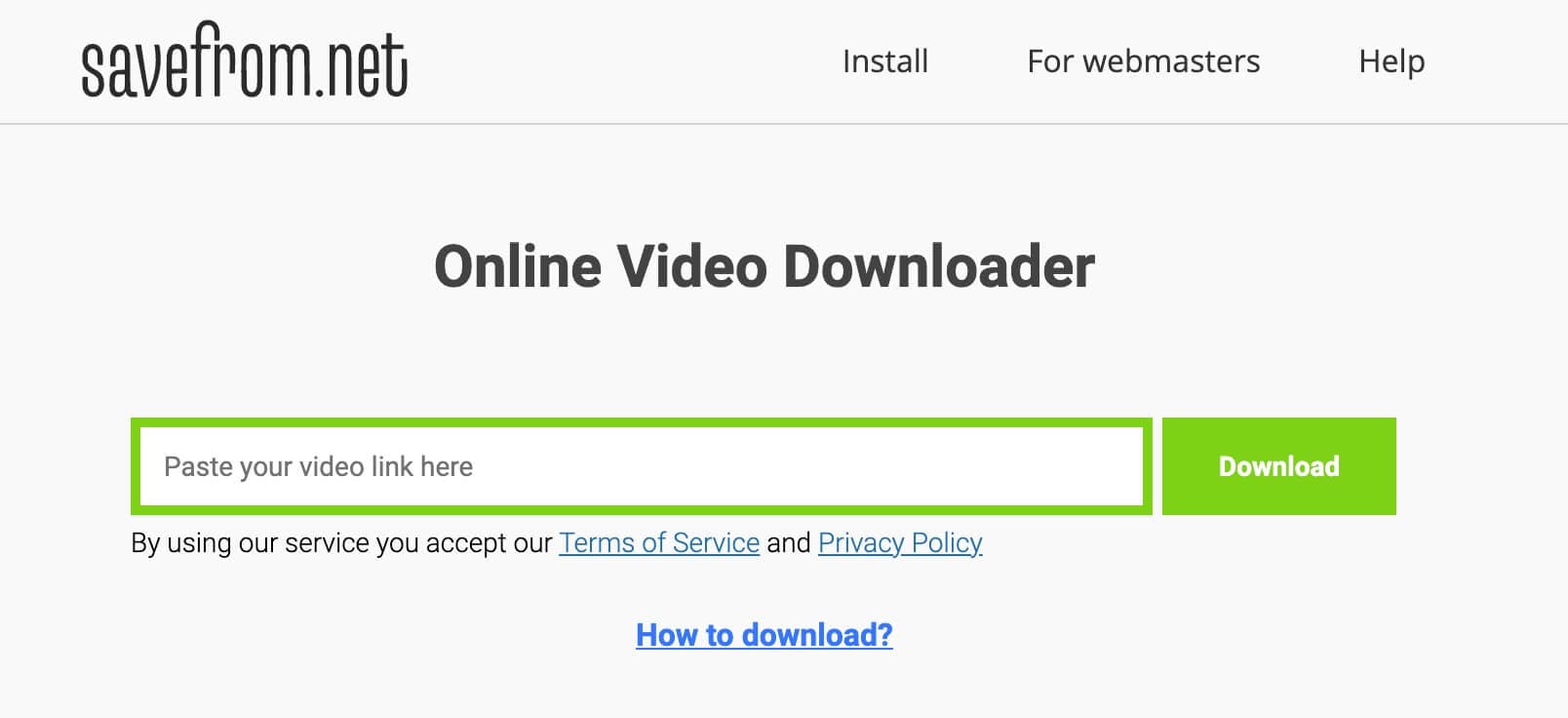 Perhaps the biggest complaint regarding free video grabbers is that most of them look extremely unpolished. Despite their great functionality, they usually look suspicious and even hazardous. This isn't the case with SaveFrom, a well-designed content-grabbing platform.
The software supports some of the biggest social media and video sites, including Facebook, YouTube, Twitter, TikTok, and so on. Even better, there are manuals for each platform that make everything a breeze. The tool also has a Chrome extension, and its security is verified by Norton.
4. DwnTube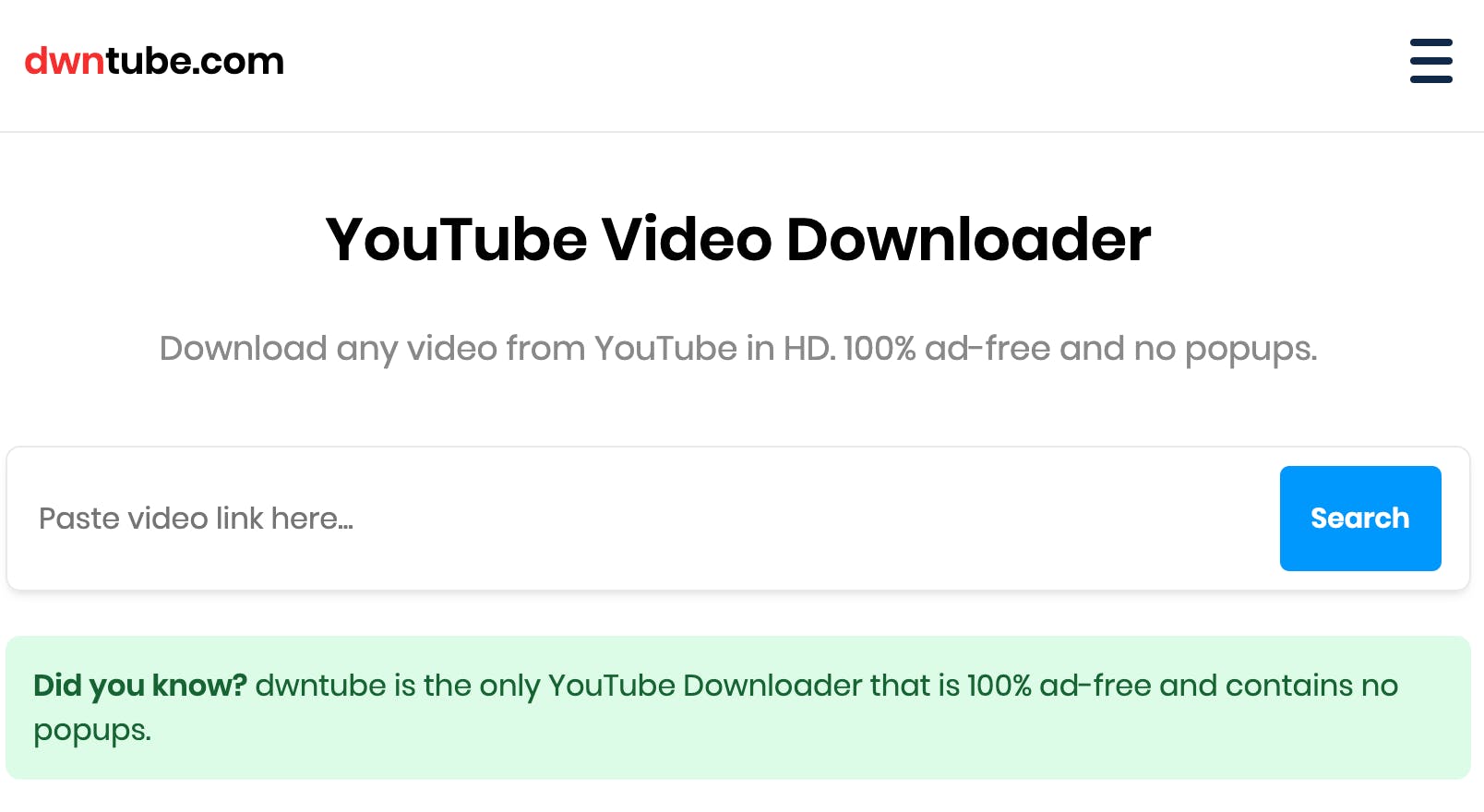 DwnTube is one of the new tools within this particular category. The software specializes in YouTube, offering numerous unique functionalities to its users. The best thing about it is that it's 100% ad-free, as of this writing, so it doesn't display annoying ads and popups.
Like all free grabbers, the software doesn't require registration and allows unlimited uses.
5. VideoFK
VideoFK is one of the most comprehensive free video tools online. Aside from standard platforms like Facebook and YouTube, the program also supports less popular sites like Bilibili, VK, Wikia, and Mashable. Most notably, VideoFK supports various sites that are located in China, South Korea, and Japan.
Another thing worth noting is that the software works for Windows, Mac, iOS, and Android, making it one of the better solutions for mobile devices. Although you'll be exposed to a few ads, they aren't as intrusive as some other sites.
Wrapping Up
Despite all the iTubeGo's great functionalities, there are much better solutions on the market. Any of the previously mentioned tools can serve as a great replacement, whether you're looking for a free browser platform or downloadable software. Whatever the case, we suggest you check them all out before deciding on a single platform.

Try SnapDownloader for Free