Reddit is a bubbling online platform where thousands of interesting communities converge. It is free to use and members can post videos, pictures, news links, and other forms of content relevant to the community. With 130,000 communities and over 30 billion views monthly, a lot is being said, read, and watched on Reddit.
With millions of posts every day, it's a great place to find information on various subjects. Reddit's incredibly active congregation of communities means you'll come across exciting videos every day. Since they're probably relevant to your interests, you'll probably want to save some of them offline so you can watch them later. While you can save a video post on Reddit so you can watch it later, downloading it to your device is not possible. And with Reddit no longer being open source, that might not be possible for a while.
How to Download Reddit Videos
So how then do you download Reddit videos you care about? The answer is SnapDownloader. It is a reliable software application that gives you the freedom to have any Reddit clip you want on your computer – be it macOS or Windows. Besides Reddit, SnapDownloader is a trusted choice for downloading videos from almost a thousand other video-sharing sites.
Let's see why SnapDownloader is such a popular solution:
It allows for the download of multiple files simultaneously, saving you time and energy.
Video downloads at the best qualities, such as 8K, 4K, 2K, and 1080p Full HD.
Fast download speed, even for bulk downloads
It is compatible with over 900 websites, including YouTube, Instagram, and Facebook
It can convert online video to MP3 and MP4 format
Extraction of audio clips from videos
In-app proxy setup
Without any further ado, here's how you can download your favorite Reddit videos with SnapDownloader.
Steps to Download Videos from Reddit Using SnapDownloader
Want to download Reddit videos right now? Follow these simple steps:
1. Download and install SnapDownloader from here. It works on both Windows and macOS platforms.
2. Go to Reddit and search for the video you want to save on your computer. Copy its link from your browser's address bar.

3. Open SnapDownloader and paste the link into the search box, then press Search. The video details will show up after a couple of seconds including the available video qualities that you can download.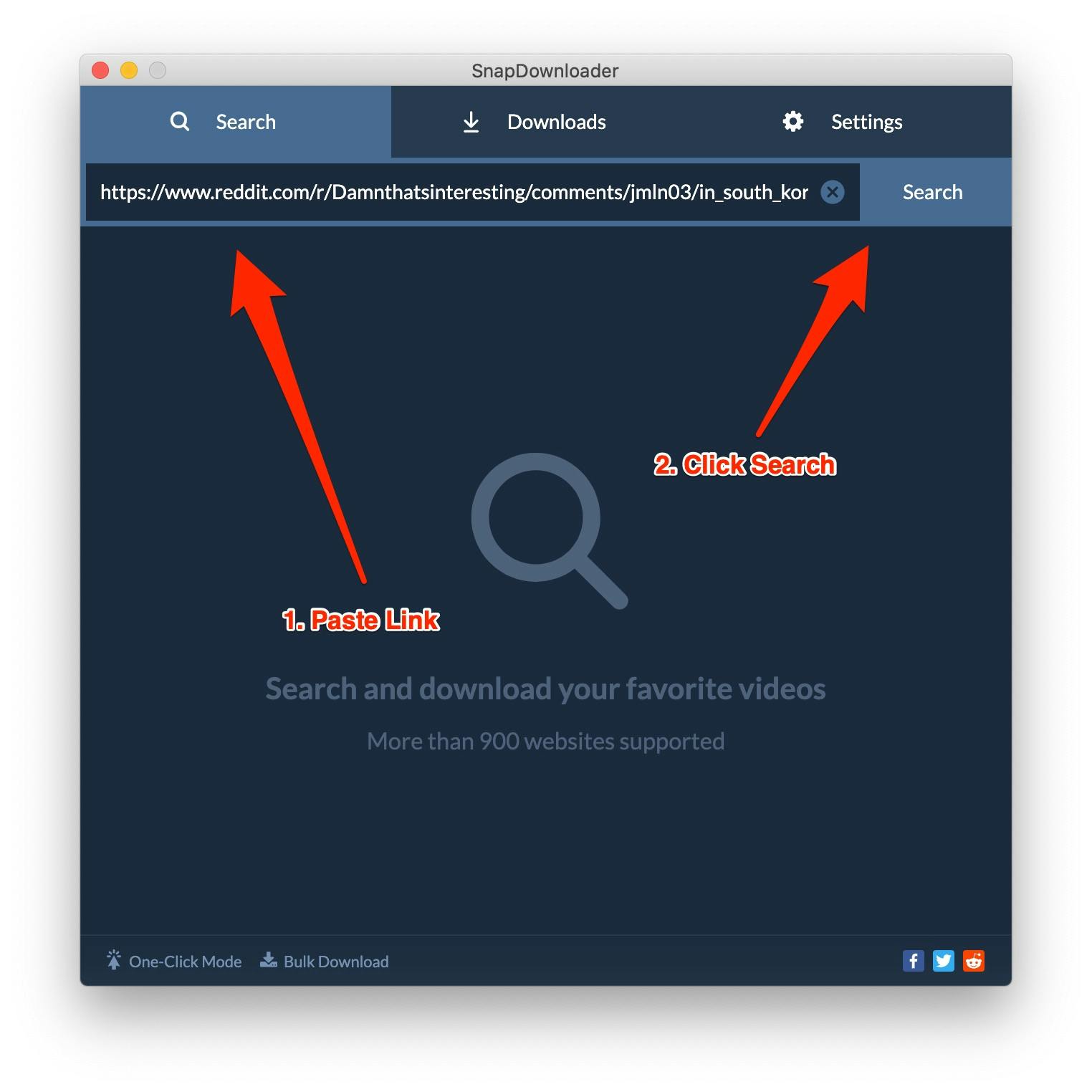 4. Select the output format that you want the video in, such as MP4 or MP3, then select your desired video quality. Once done, click the Download now button to begin saving the video. SnapDownloader will get to work immediately, and you can check how far it's gone in the Downloads tab. Unlike other downloaders, SnapDownloader won't spend forever downloading and converting your video. If you have a stable internet connection, your file will be ready before you even know it.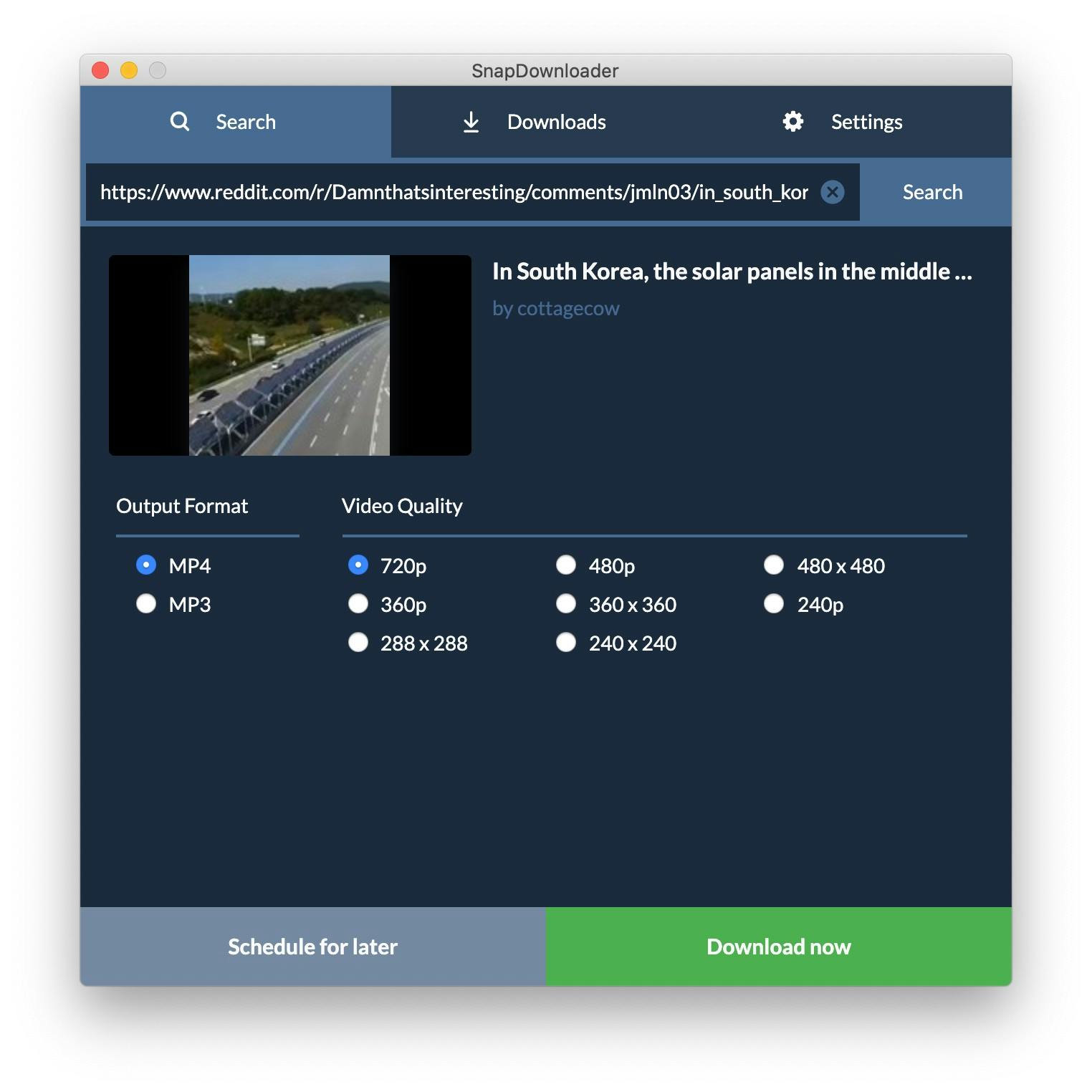 Wrapping Up
That's all you need to do to download videos from Reddit using SnapDownloader. Once your videos download, you can share them with any device that you want without any hassle. SnapDownloader is the perfect solution to download videos from a range of popular websites including YouTube, Facebook, Instagram, Twitter, and many more. They also have a 24/7 customer support team so you can expect a seamless experience with the app.