If you're looking for video downloaders that can download videos in 4K resolution, then you've come to the right place. In this article, we outline some of the best 4K video downloaders for Windows and macOS in 2023 that you should check out.
4K is short for video resolutions of 3840x2160 pixels or 4096x2160 pixels, which represents displays that have about 4,000 pixels horizontally. A 4K video is highly detailed, even on the largest screens. If Full HD (1080p) videos are great, then 4K is four times as great! Unsurprisingly, this output quality is quickly becoming the standard of video recording and the most sought-after quality for viewing.
Nowadays, most videos are shot with 4K-enabled cameras to give users clear and detailed footage. But when they are uploaded for viewing, they are reduced to lower qualities like HD and Full HD. The problem with viewing videos online in 4K is usually the video's size and the required network strength. It consumes a lot of bandwidth and is not ideal for people that have limited bandwidth internet.
YouTube, for example, does a lot of compressions to reduce video size and eliminate buffering. However, while a 1080p video takes between 50 -68MB per minute, 4K videos still need 150-375 MB per minute. Due to the fast internet connectivity required to watch them, downloading 4K videos is the best way to watch them seamlessly for most people. This is even more true if you'll ever have to re-watch those videos.
Of the many desktop video downloaders on the market, only a few support 4K video downloads. Here's a list of the best 4K video downloaders for Windows and macOS.
View table of contents [+]
Top 4K Videos Downloaders for PC [2023 Edition]
1. SnapDownloader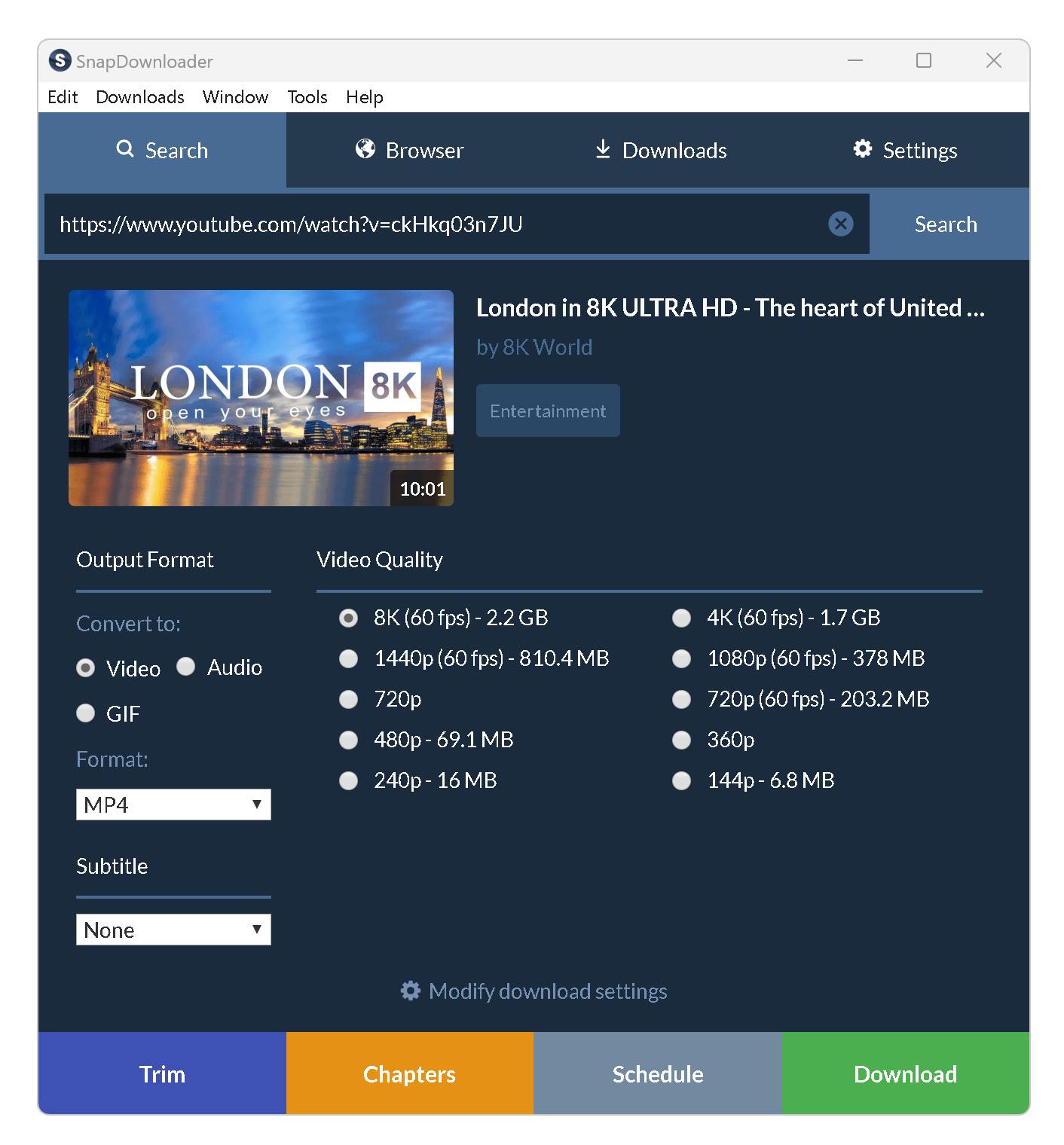 SnapDownloader is an incredible video downloader with value-packed features, including 4K and 8K download support. Unlike similar tools, SnapDownloader lets you seamlessly save clips from 900+ sites and convert them to different file formats. You can download videos from YouTube, Facebook, Instagram, Twitter, Vimeo, and many more sites.
Among its many capabilities are the bulk download and channel/playlist download feature for simultaneously downloading multiple files. With SnapDownloader, you can download videos at high speed. Whether it's top-quality VR videos on Vimeo or 4K clips from YouTube, SnapDownloader is very reliable.
The application is packed with many features that make it one of the best video downloaders to get your job done, including additional editing tools to transform the videos you download with cropping, clipping, and more.
Pros
Seamless video format conversion
Download up to 8K video resolution
Download VR videos in any resolution
Download an entire YouTube channel or playlist in one go
Bulk download of videos from over 900+ websites
Access videos blocked in your location via proxy
Extract high-quality audio and music from videos
Cross-platform support - Windows and macOS
Responsive 24/7 customer service
Cons
SnapDownloader is not yet available for Android and iOS devices
How to Download 4K Videos with SnapDownloader:
Download and install SnapDownloader
Copy the URL of the video you want to download.
Open SnapDownloader and paste the URL in the search bar and press the Search button. The video will show up in a couple of seconds.
Select 4K quality from the output quality options.
Click the Download now button to begin downloading your video in 4K resolution.
2. 4K Video Downloader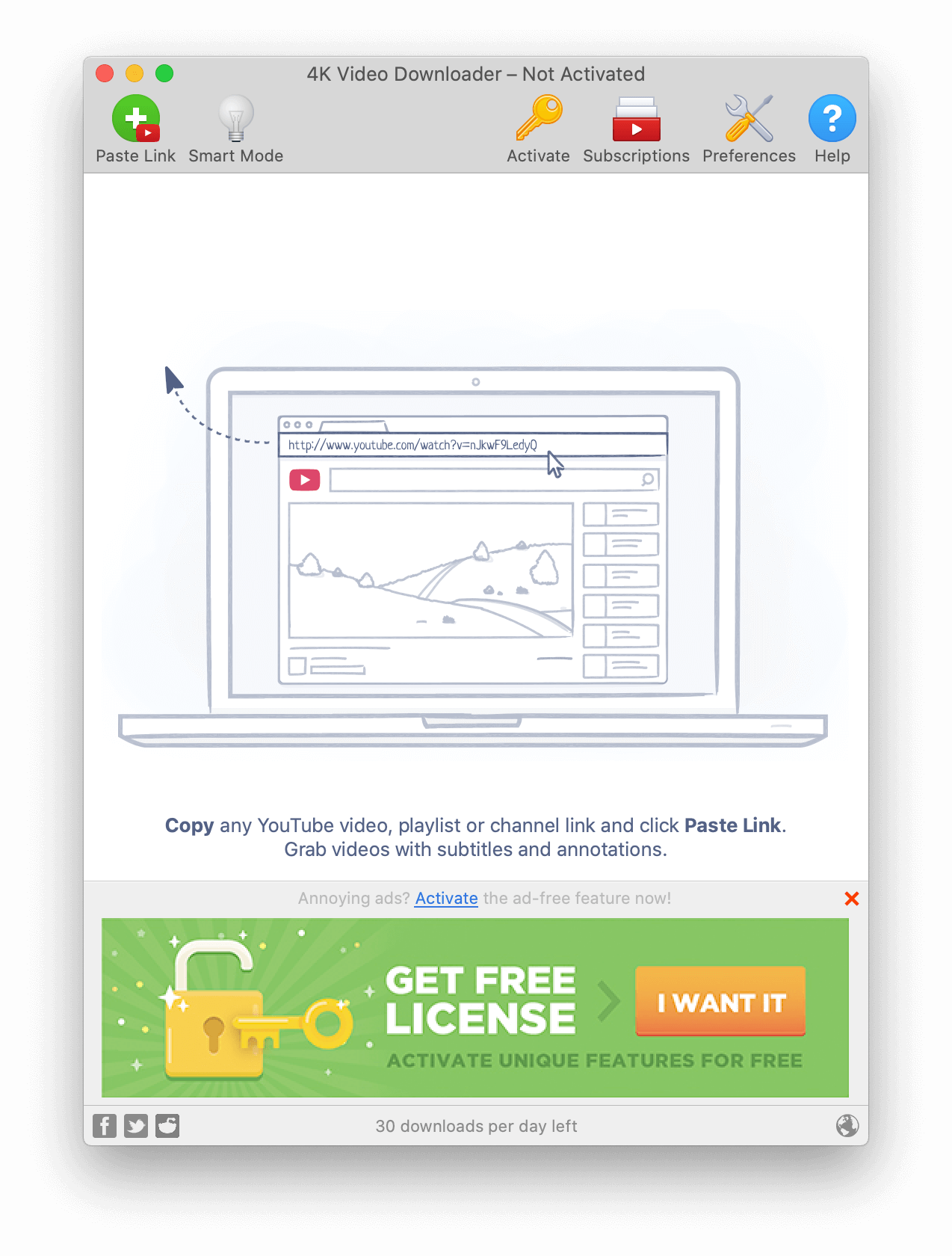 As the name implies, 4K Video Downloader allows you to save 4K clips and other resolutions. While 4K Video Downloader has a free version, advanced features are only available with a paid subscription.
Unlike SnapDownloader, 4K Video Downloader is only compatible with YouTube and a few other websites. That means you will need to get other apps to download videos from other platforms such as Instagram, Twitter, and Dailymotion.
Pros
Bulk downloads
Download VR videos
Download YouTube subtitles
Download playlists and channels
Compatible with multiple operating systems, specifically macOS, Linux, and Windows
Cons
The free version comes with ads.
Users have a limited number of playlists they can download from YouTube.
Compatible with a small list of websites
Not available for iOS and Android devices
A limited number of video formats
3. YTD Video Downloader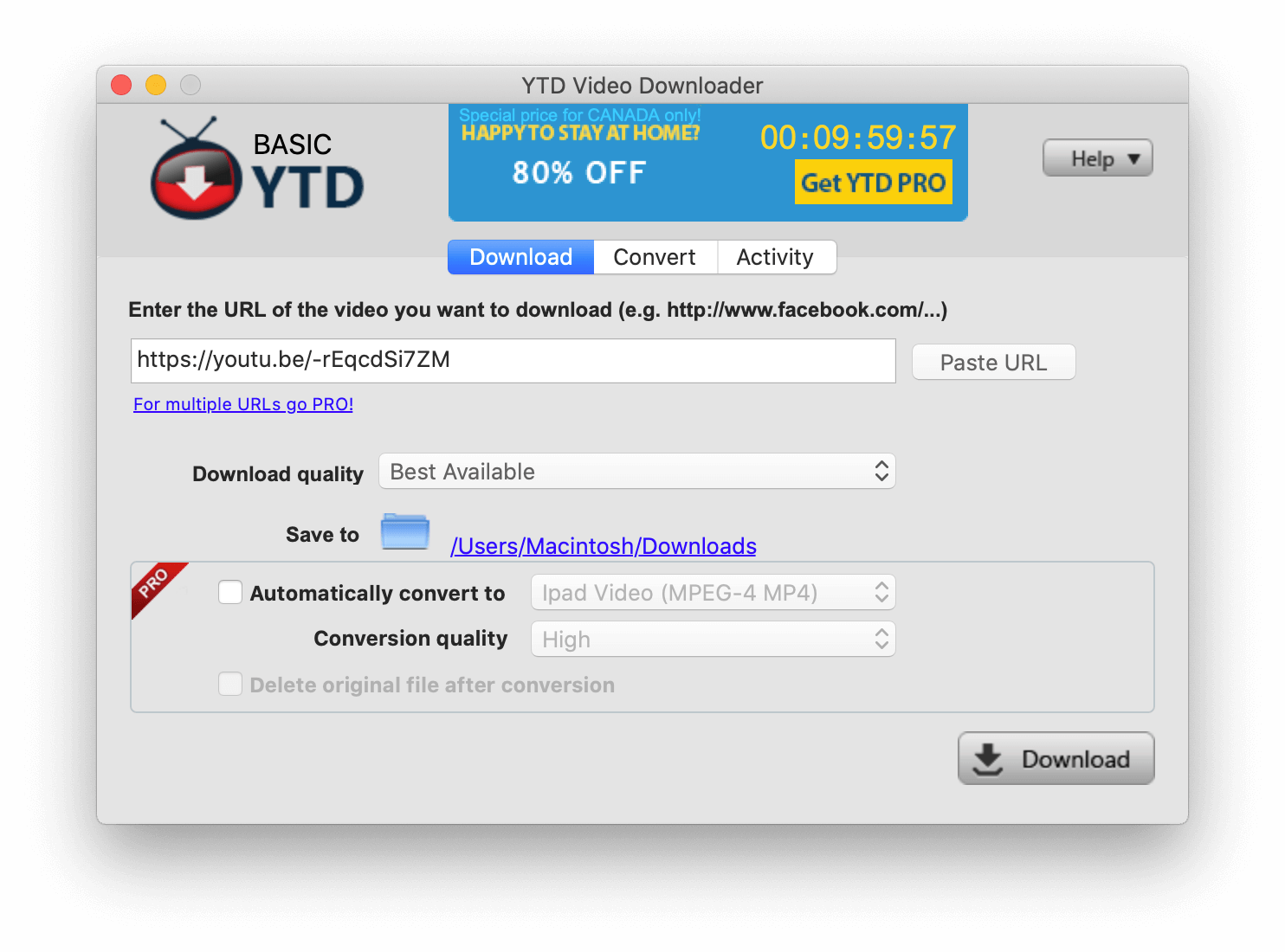 YTD Video Downloader is yet another alternative that is worth a good try. Compatible with Windows and macOS, this tool allows you to download 4K videos from 50+ sites, including YouTube. An exciting feature of this app is its provision for video conversion.
YTD Video Downloader has its drawbacks, especially in its slow download and lack of support for batch downloads. Also, downloading 4K videos is a paid feature.
Pros
It allows download from more than 50 sites
Video conversion to a variety of formats
It features a built-in video player
Cons
Users can only download 4K videos only after paying a fee
Lacks support for bulk downloads
Slow download speed
4. WinX YouTube Downloader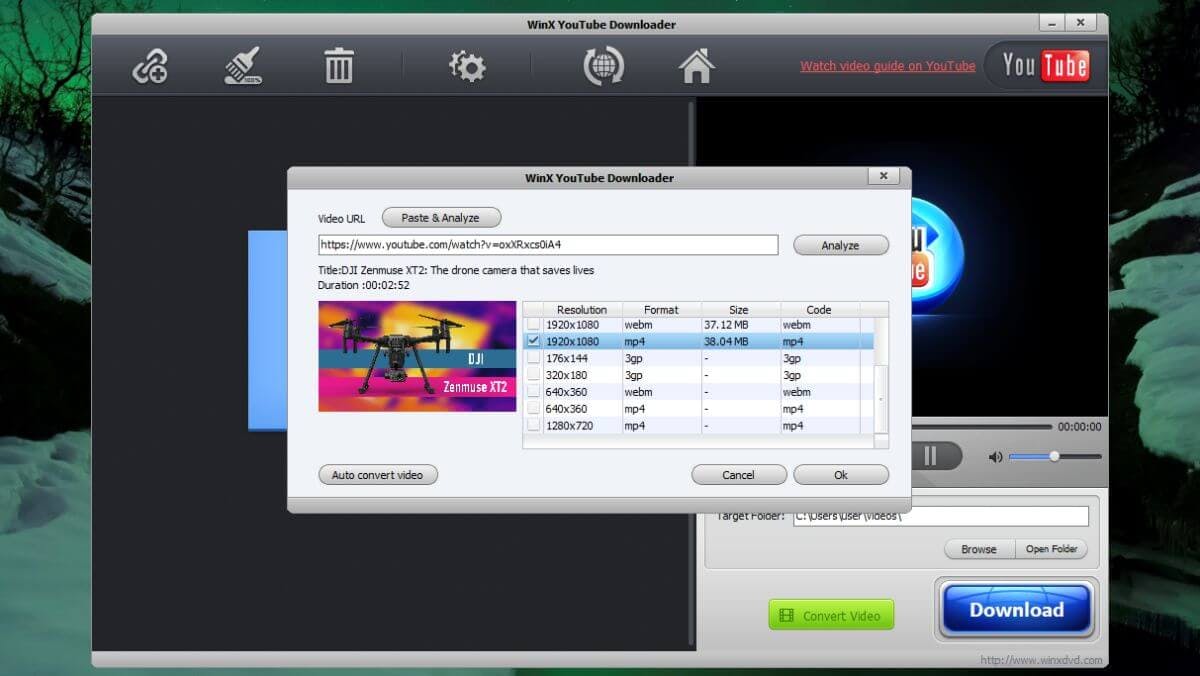 WinX YouTube Downloader is renowned for its batch download support that lets users access 4K videos from YouTube. Users can also save an entire YouTube playlist and channel, and convert and crop videos before saving them. WinX YouTube Downloader permits the simultaneous download of over 300 videos, which is, again, great. However, this platform is no longer updating, which means it will be less and less suited to your requirements over time. Also, users can only save clips from about 30 websites.
Pros
Converts videos to a variety of formats
Bulk download support
Easy-to-use interface
Cons
No longer updating, which means new features won't be added
The Pro version is pricey
No 3D and 360-degree video support
Only compatible with 30 websites
5. EaseUS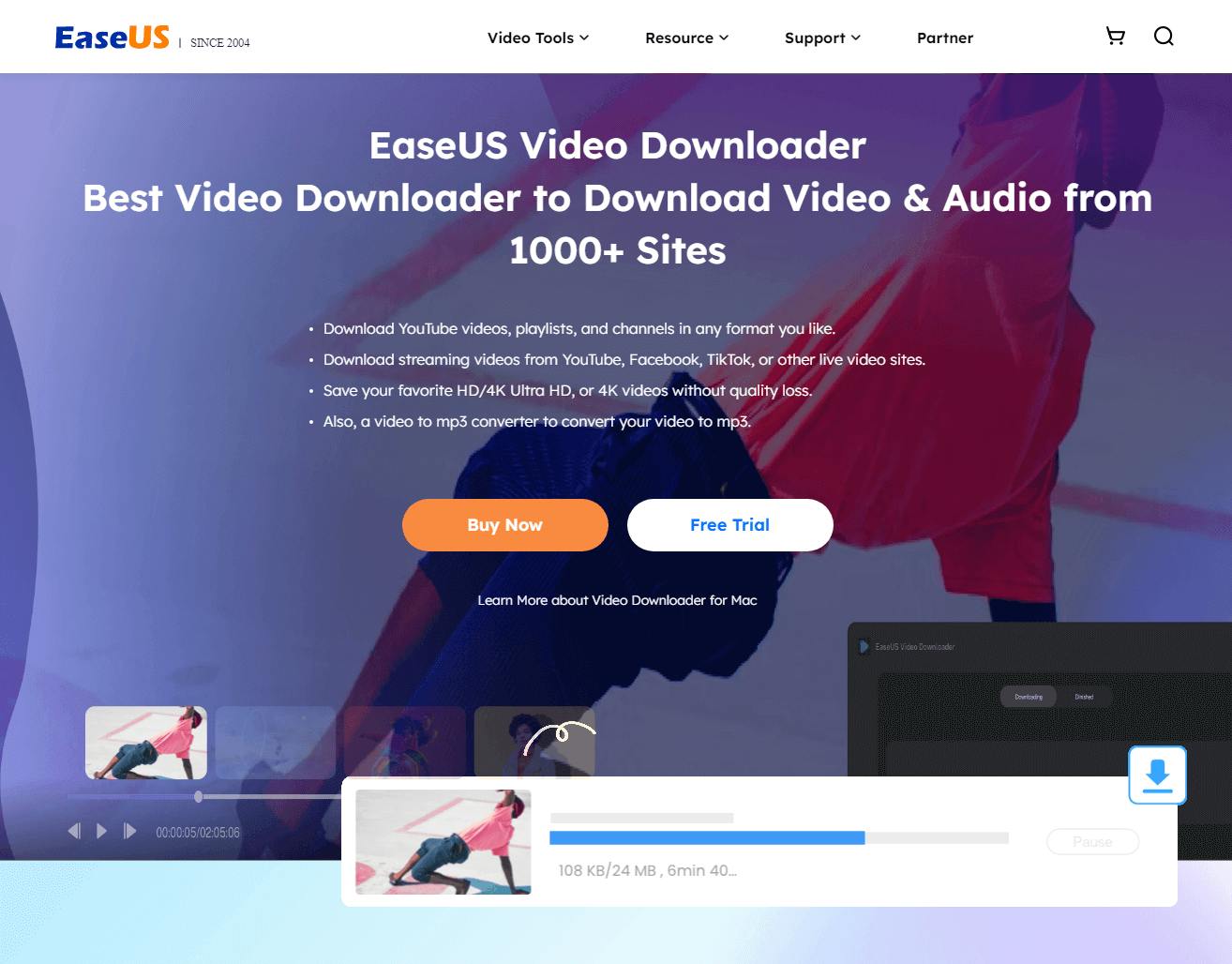 EaseUS offers a video downloading service that spans a range of different platforms. If you're looking for a platform to download Facebook videos, extract audio from TikToks, or save Vimeo content, EaseUS is one option to consider.
You'll need to install this downloader onto your Windows or Mac computer or laptop if you'd like to use it. There's support for up to 8K video with this platform, which provides plenty of quality, while batch downloading allows you to have more than one video on the go.
However, if you're looking for something that works on mobile devices, you must look elsewhere.
Pros
Customizable video quality and formats
Available on Mac and Windows
Has a free trial
Cons
Free trial is extremely limited
Monthly subscription is costly
Pushy ads for bundled products
Mac is more expensive
Pricing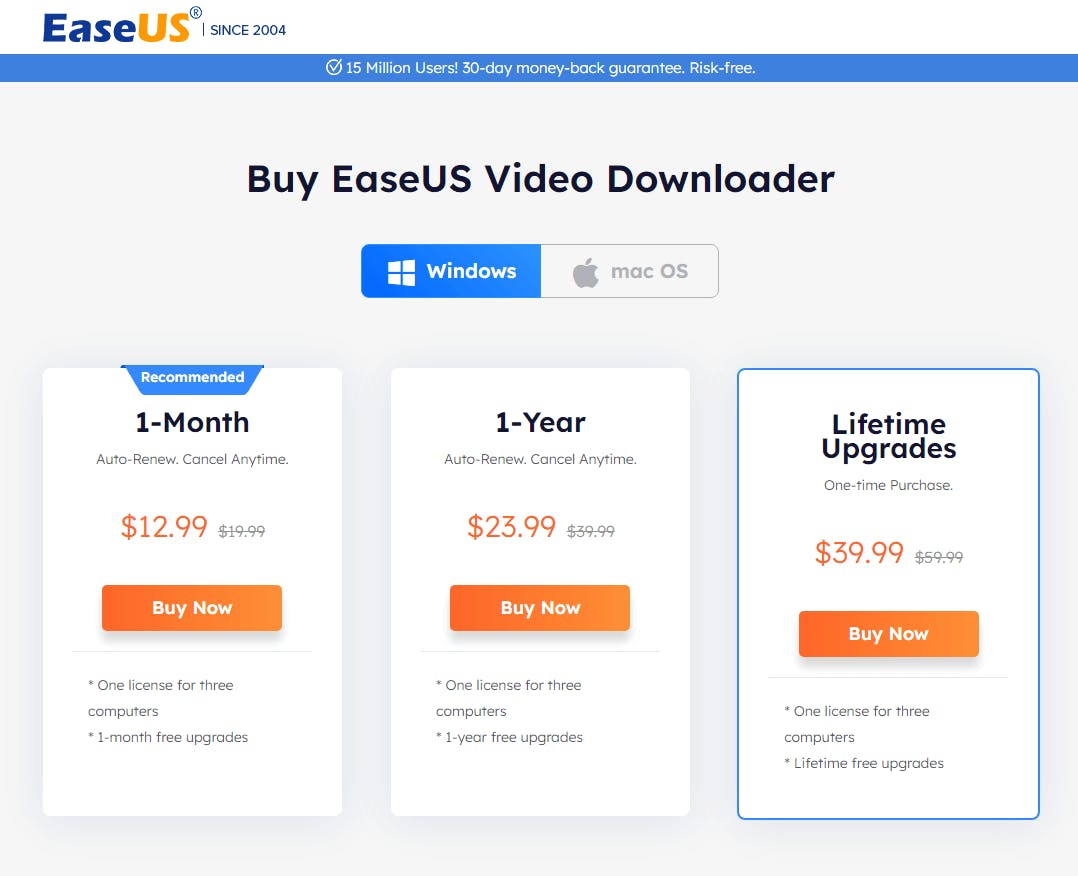 A free trial is available for EaseUS, but it's extremely limited. To access more features, you'll need to pay around $13 per month on Windows, and a costly $19-ish monthly subscription if you're a Mac user.
6. Allavsoft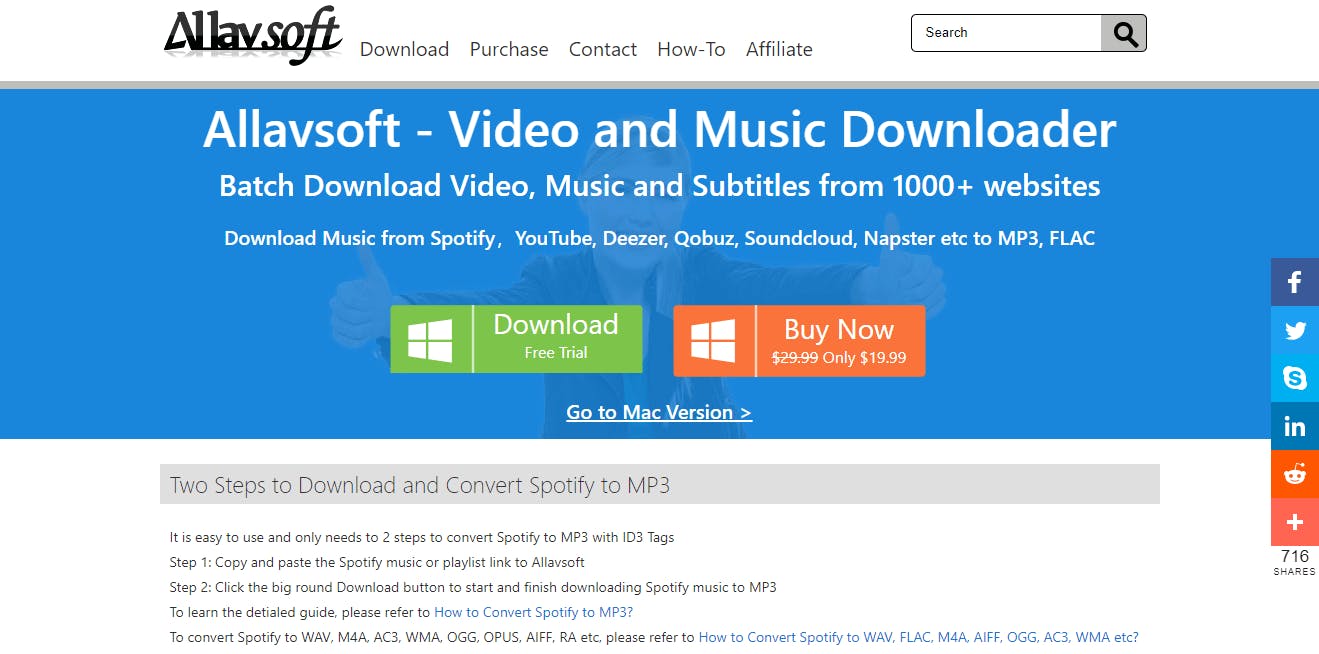 Allavsoft is on the old-school end of video downloaders. If you're looking for something simple but functional, this downloader does offer the features that many casual users need.
You won't get a strong user experience or attractive aesthetics, but Allavsoft does have a range of features, such as 4K and HD video quality, to make up for this.
If you're a creator, Allavsoft's built-in screen recorder may also be a bonus for a particular audience, allowing you to create videos of your own screen in addition to downloading content directly. If you need something simple with good coverage for conversion, downloading, and merging, Allavsoft provides a reliable option.
Pros
Simple to use with accessible features
Screen recorder included as standard
Coverage for many different websites
Cons
Old-fashioned and outdated UI
A high monthly price tag
Five-minute limitations on the free trial version
Pricing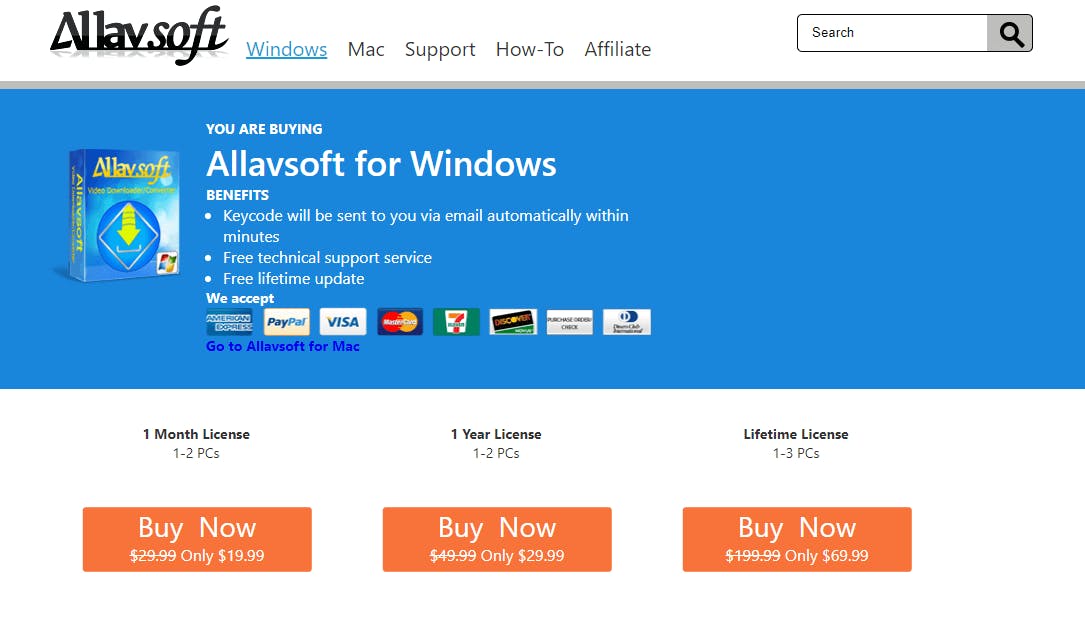 Allavsoft comes with a relatively high price tag of $29.99 per month. Though it is possible to grab discounts occasionally, the monthly cost is still comparatively high compared to other options on the market.
7. Freemake Video Downloader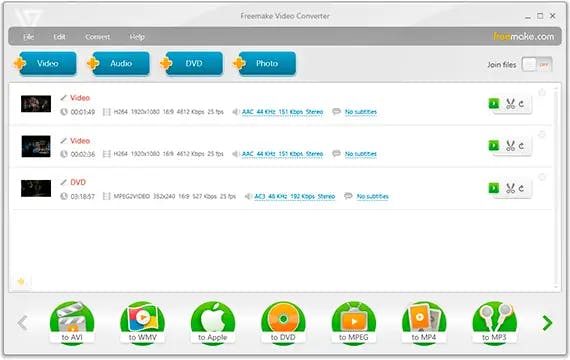 Freemake Video Downloader is another popular video downloading option, supporting many different platforms. However, the name itself isn't entirely accurate, as this freemium software's 'free version' places a giant watermark across the whole video, making for difficult viewing.
If you're looking for a simple, paid-for video downloader offering Facebook video downloading, Tumblr downloads, and more, this platform can be a decent option. The Freemium nature of Freemake gives you access to certain features, but you'll need to pay full price if you want to get the full advantage of this tool - and even the one-week trial will cost you.
Pros
Works with a wide range of popular sites
Available in 18 languages
Has a free version
Cons
Free version includes a large watermark over the video
Pretty high annual subscription price
Not updated regularly
Outdated user interface
Pricing
While you can use Freemake Video Downloader for free, you'll need to pay an annual subscription called a 'Mega Pack'. Prices start at $39.95 per year, and you'll need to pay for your one-week trial if you want to get rid of that watermark and explore the software fully.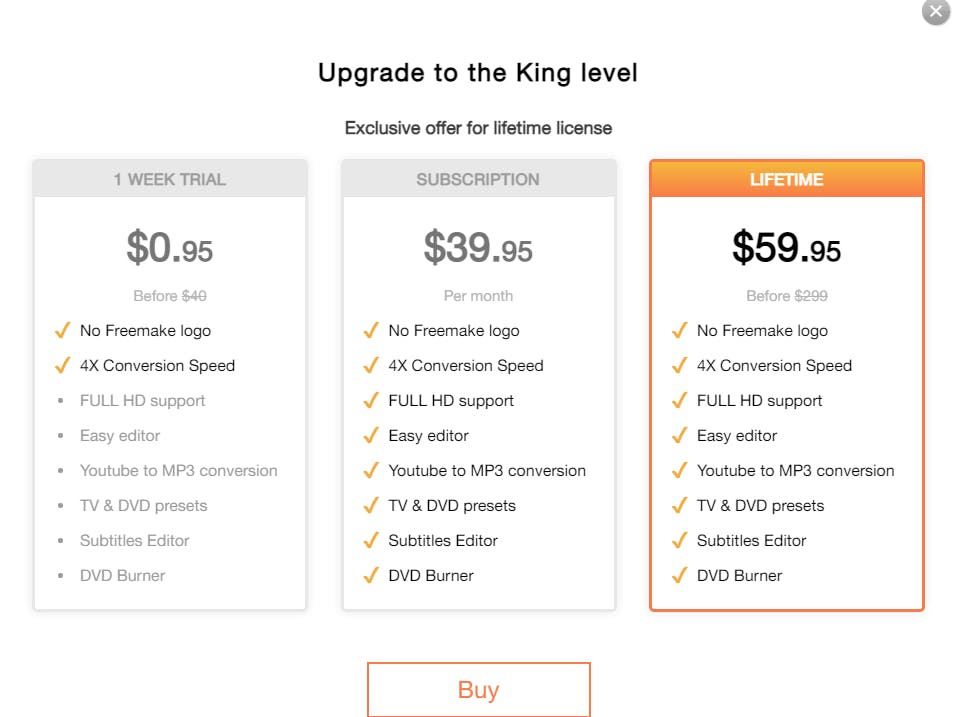 8. aTubeCatcher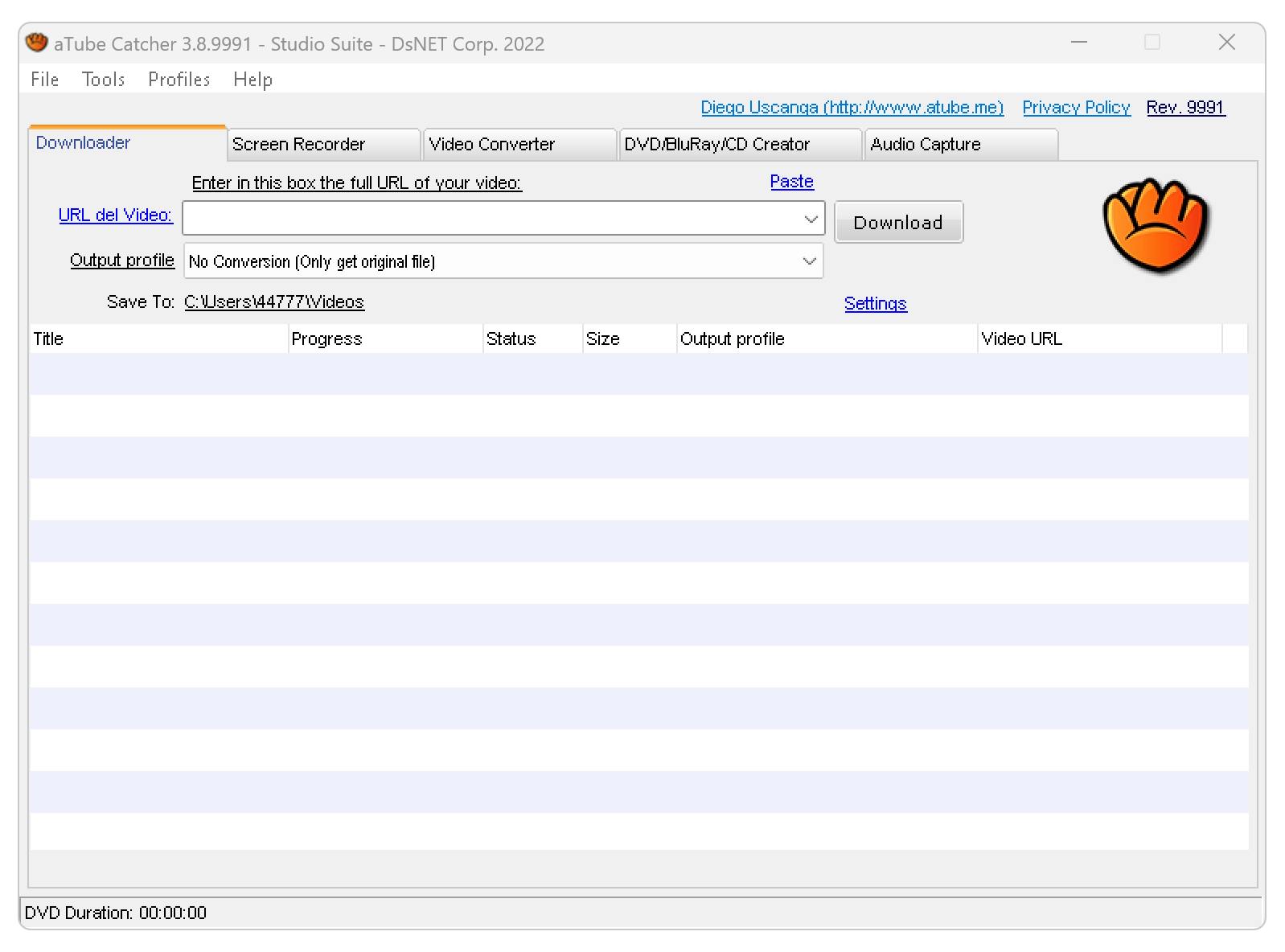 aTubeCatcher takes a different approach to many of the other tools available, with a range of additional features included, such as a DVD creator and an audio capture tool.
If you want software specifically for a Windows PC, then the basic functionality of aTubeCatcher might be a good fit, though there is a catch in that it downloads additional software without user permission.
If you're rightfully wary about tools that add-on unasked-for software, you might want to search elsewhere. You do get lots of functionality for a screen and audio recorder, plus a straightforward download process, so it's worth weighing up the pros and cons for this particular tool.
Pros
Free to use, with the option to donate
Several tools bundled into one software option
Supports a range of sites and format types
Cons
Installs additional software
Slow conversion process
Lack of support available
Outdated interface
Pricing
aTubeCatcher is free for download through their website, though it's worth noting that other software may also be installed, such as an MP3 player.
9. UniConverter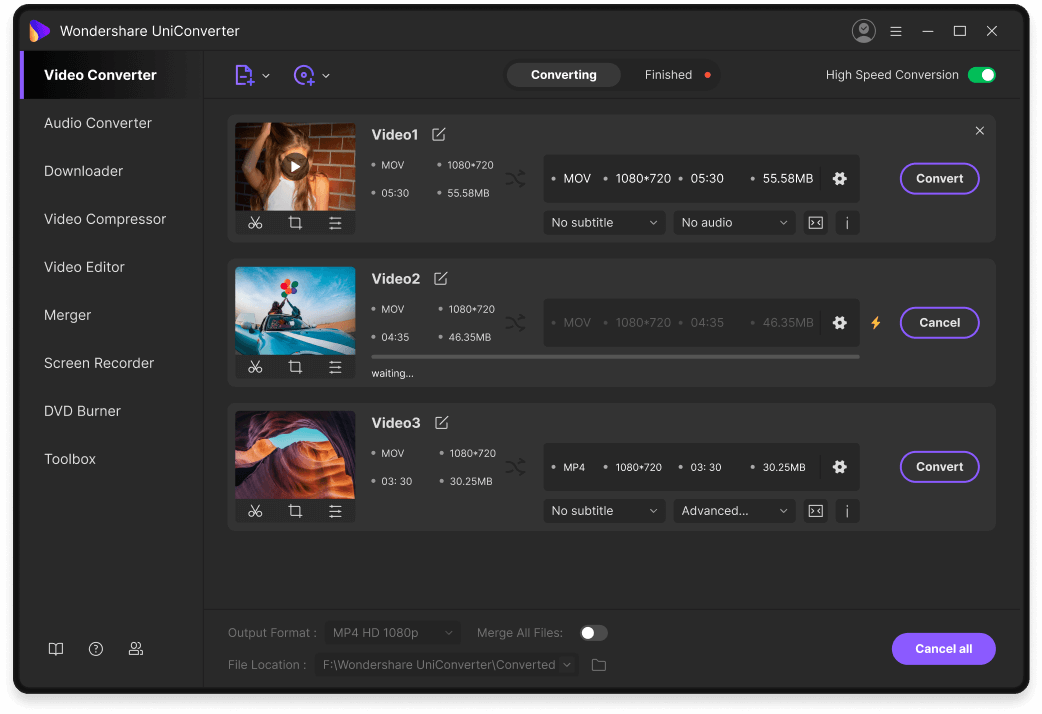 UniConverter is part of the Wondershare family, a company you've likely seen all over YouTube thanks to the large watermarks on their free video editing products.
As an all-in-one tool, UniConverter works with 4K and 8K downloads in an array of different formats with coverage for many popular social media platforms.
There are also a few editing tools, though these are sparse, with most of the editing features being hidden behind paywalls. You do get speedy downloads, and support for various qualities and formats, plus coverage for an array of platforms if you do choose to commit to an annual subscription.
Pros
Simple, easy-to-use UI
Additional editing features
Allows you to burn and convert video
Cons
High-cost product
Push to invest in a Wondershare package
No monthly subscription option
Pricing
UniConverter offers a free trial, but to access all the features, you'll need to invest in an annual plan with a cost of $59.99 per year. There are no monthly options unless you're a student.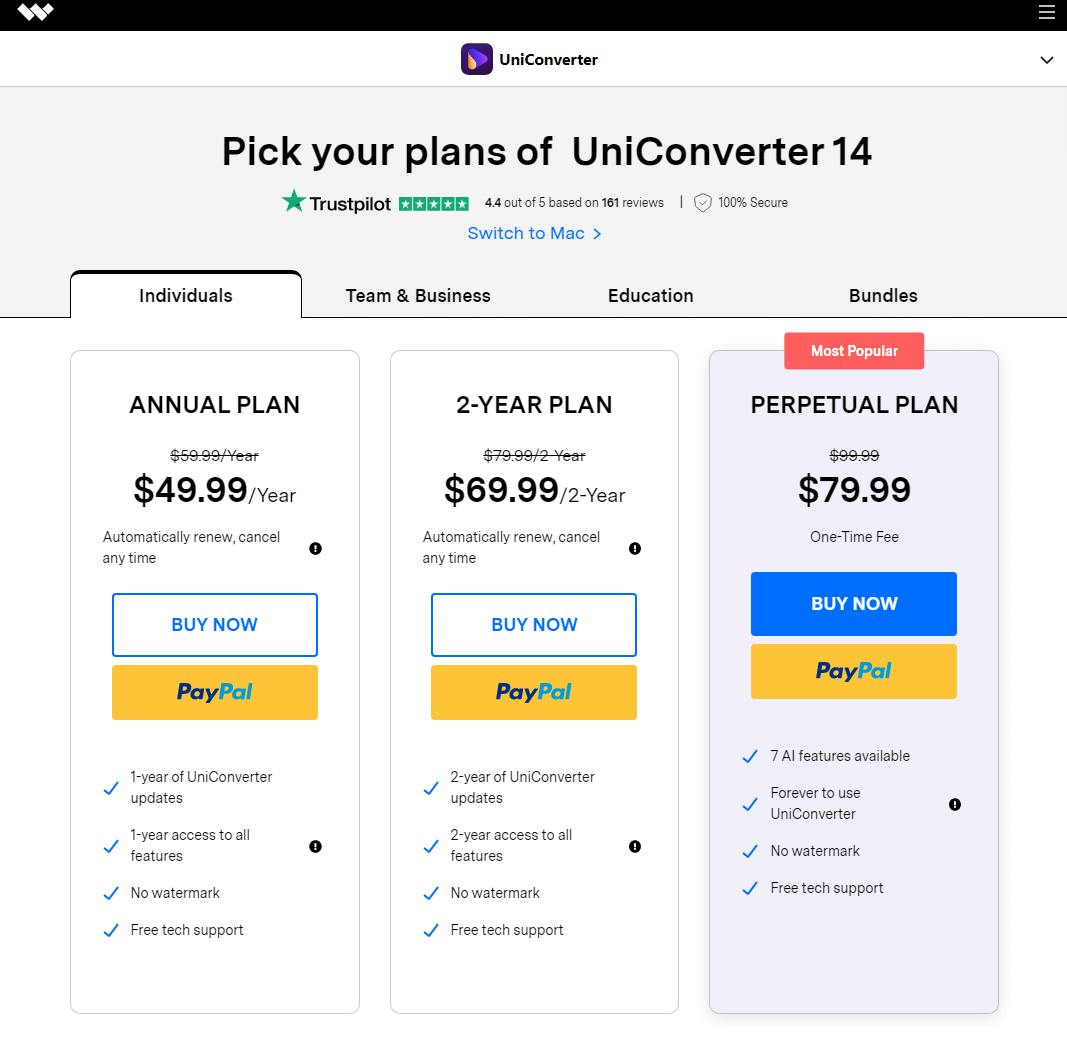 10. HitPaw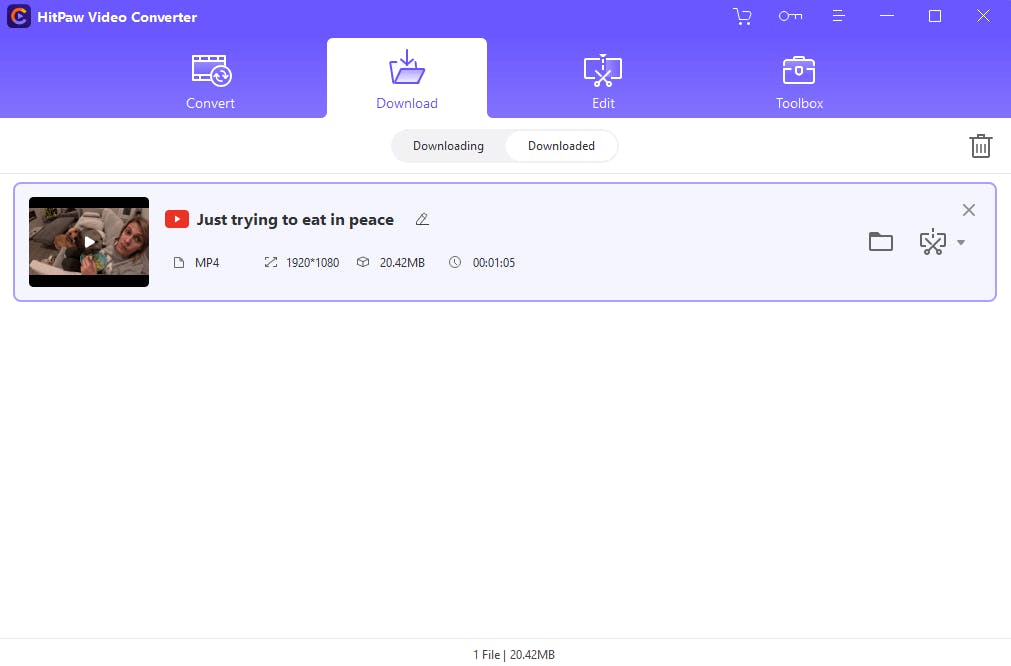 HitPaw is best known for its converter software, including downloader options and other features.
While downloading isn't the key selling point of this product, if you're looking to download TikTok videos or Facebook content, there's functionality there to deliver what you need.
HitPaw supports high-speed downloads and has the very basics of editing and compression. There is a free version available, but you won't gain access to the high download speed and additional features you'll get with the paid version. In addition, you'll have to deal with a pop-up or two to get your download started if you do stick to the free trial.
Pros
Clean, user-friendly design
Many different formats for downloaded videos
Batch conversion
Cons
Free version includes pop-ups
Subscription prices are costly
Pricing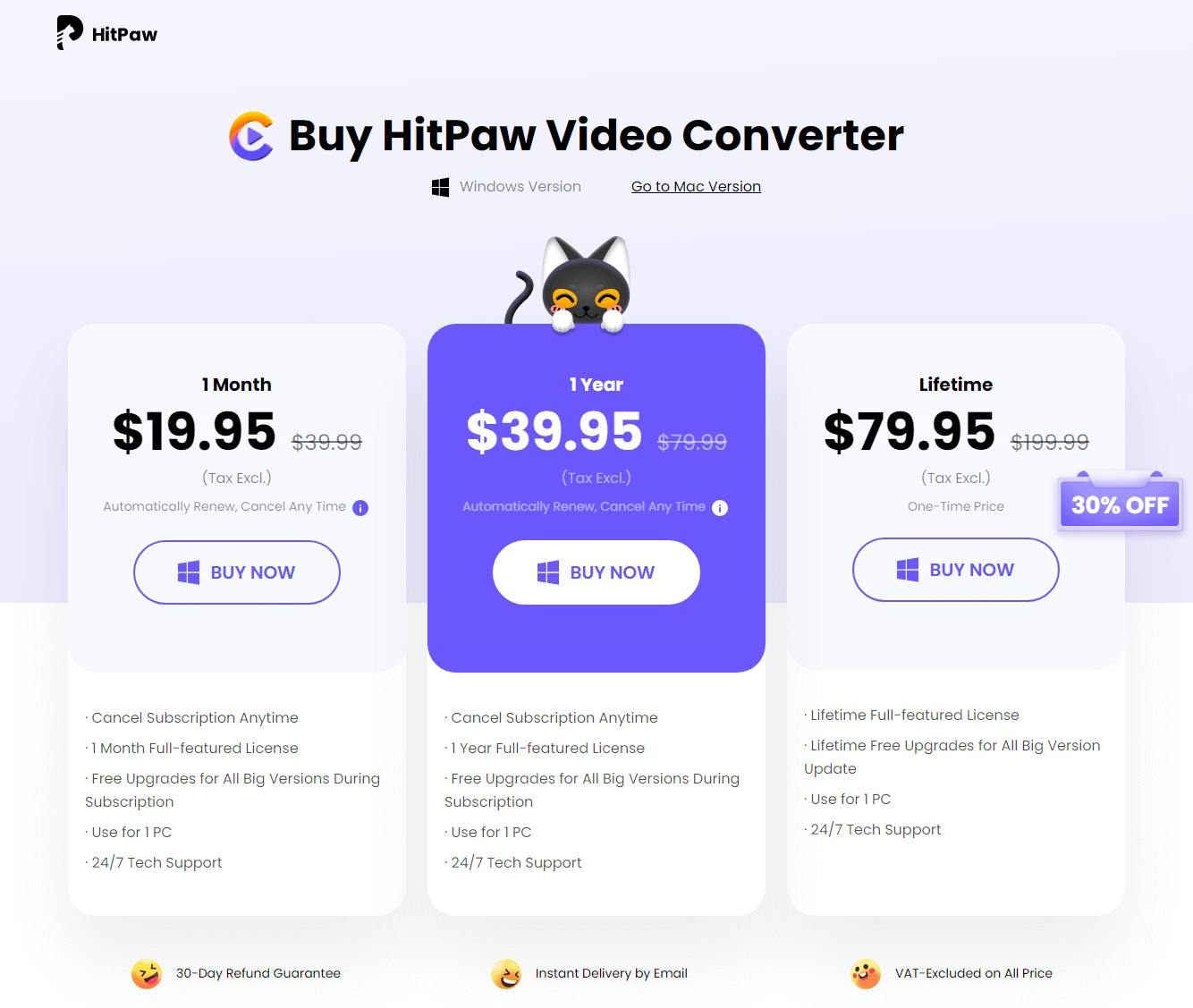 HitPaw has a limited free trial and is available on monthly, annual, and lifetime subscriptions, starting at $39.99 for their monthly subscription tier.
Conclusion: Which 4K Video Downloader Should I Use?
SnapDownloader comfortably tops other 4K video downloaders in terms of features, quality, and ease of use. With those features, you get a one-stop solution to all your video download needs regardless of format, quality, or platform. With a couple of clicks, heavy 4K videos can now live offline on your computer. It can't get any better than this.