Do you want to download videos from a link or website URL? In this article, we explain how to do it in as easy as a few steps.
With the vast popularity of social media and video-sharing platforms nowadays, many people wish to save their favorite videos from a website to their devices. By downloading videos, they can watch them offline from anywhere at any time.
Downloading videos from a link may not be a straightforward process for users that have never done it before. A quick Google search will bring up many online video downloaders but most of them are filled with malicious pop-ups and ads.
To download videos from a link safely, you can use SnapDownloader. It is a video downloader for Windows and macOS that supports more than 1,100 websites, including popular sites such as YouTube, TikTok, Instagram, Facebook, BiliBili, Rumble, and many more.
Without further ado, here's how to download video from any link and website using SnapDownloader.
How to download videos from link
1. Download and install SnapDownloader on your computer.

Try SnapDownloader for Free
2. Copy the link of the video that you want to download. In most cases, the website will have a share button to copy the video's URL. If that's not present, you can copy the link in the browser's URL bar.

3. Open SnapDownloader and go to the Search tab.
4. Right-click on the search textbox and select Paste. Alternatively, you can click on the textbox and press Ctrl+V (or CMD+V on macOS) to quickly paste the website URL.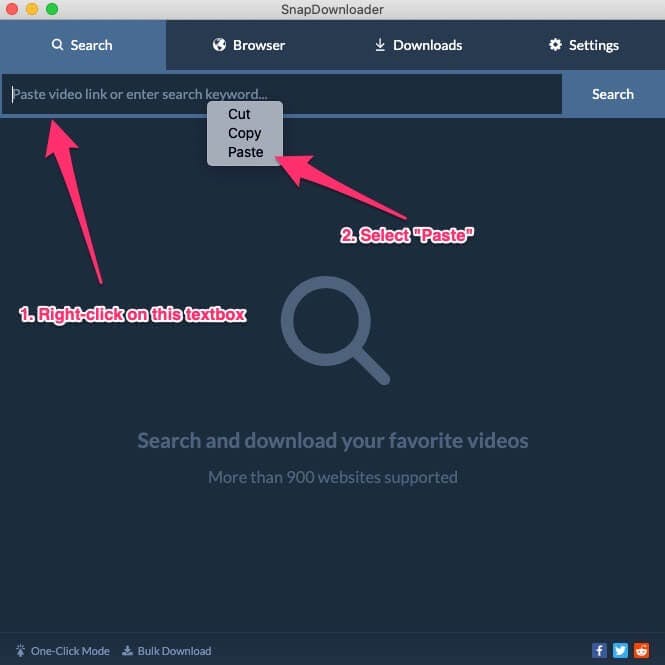 5. SnapDownloader will begin searching for the video. Within a few seconds, you will see the video's details such as the available resolutions and output formats.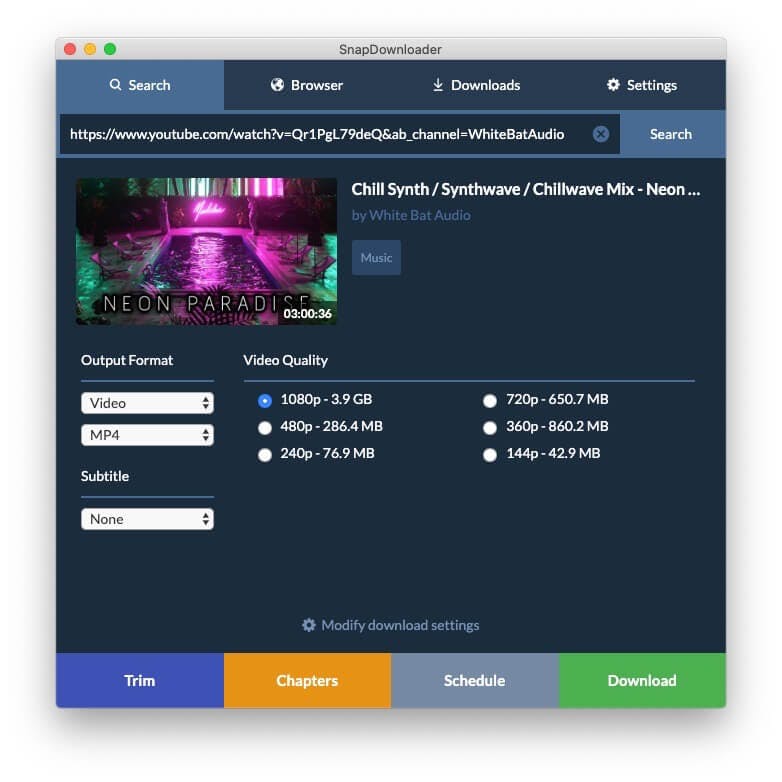 6. Under the "Output Format" section, you can select the format that you want the file to be saved in.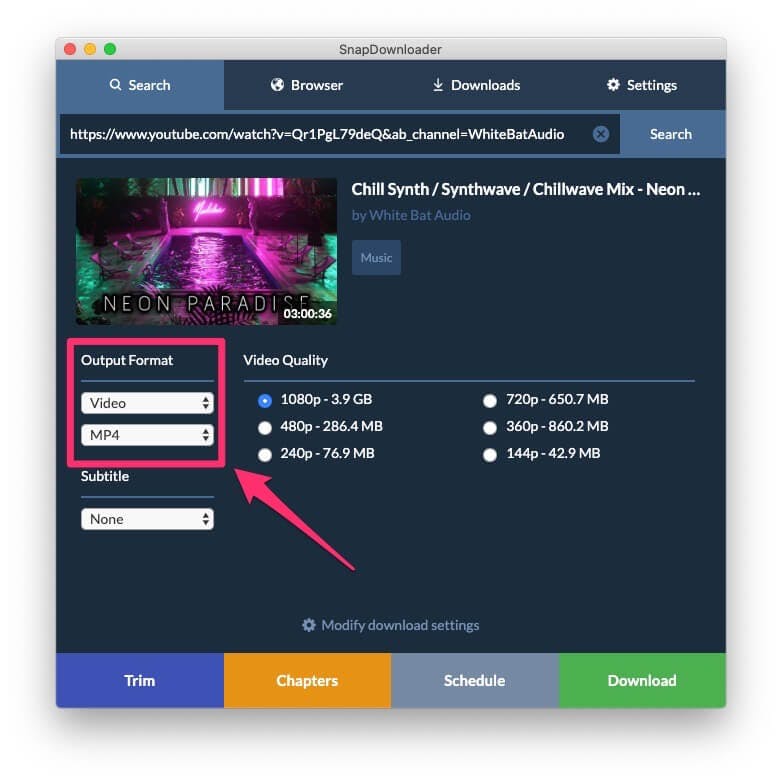 To save as a video, click on the second dropdown box and select the desired format, such as MP4, AVI, or MOV.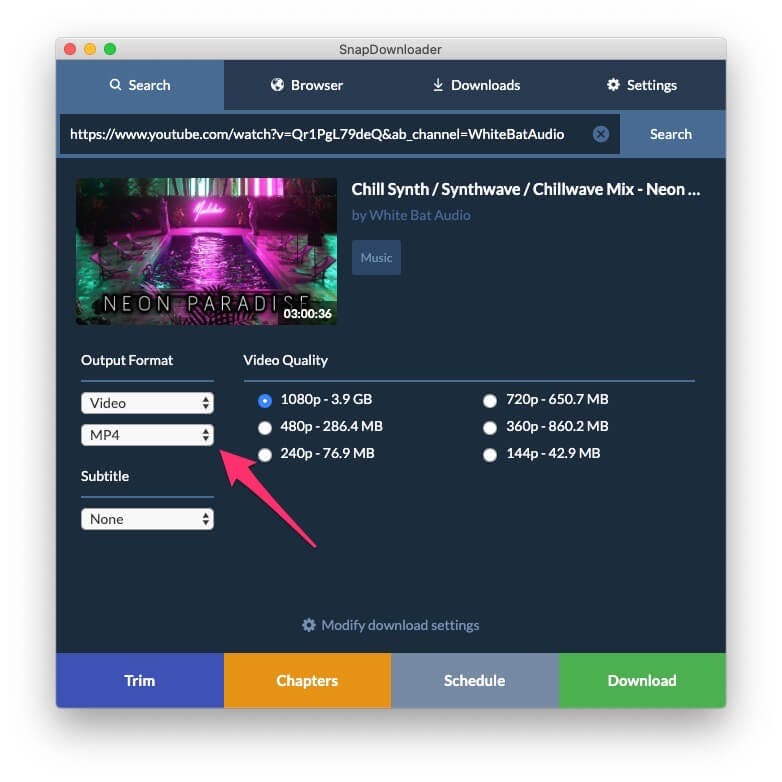 To download audio, click on the "Video" dropdown and select "Audio". Then click on the dropdown button below it and select the audio format that you want such as MP3, AAC, M4A, WMA, etc.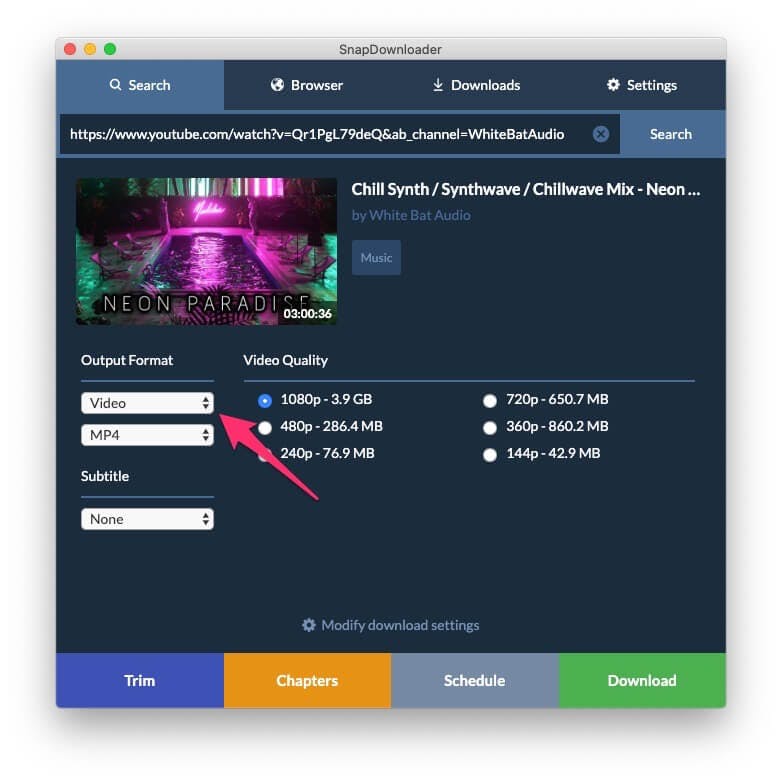 7. Select your desired output video quality, such as 4K, 1080p, or 720p.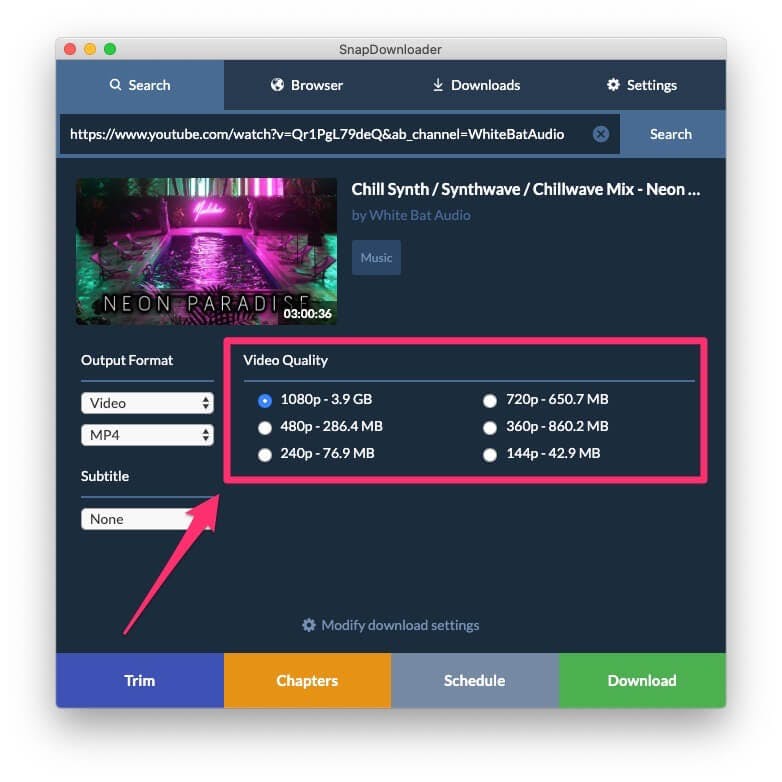 8. Click the Download button.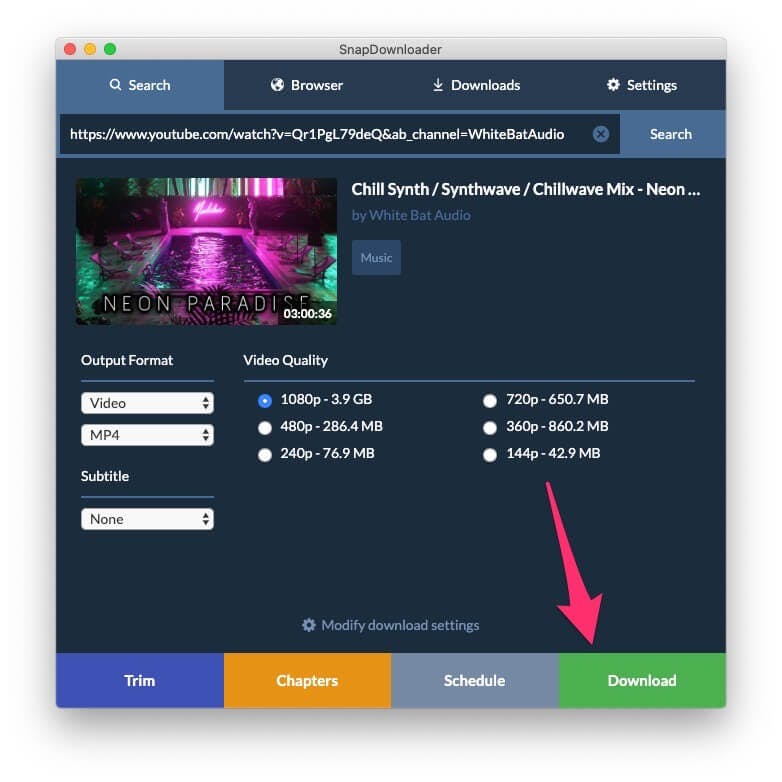 That's all! SnapDownloader will begin to download the video from the website and save it to your computer. Once done, double-click on it to watch the video.
With SnapDownloader, you can download any videos from a link easily and quickly. On top of that, the app comes with many features, such as: