If you have ever wondered if there was a way to download SnapTube for PC, then here's the guide for you. We will highlight everything you need to know about SnapTube and why SnapDownloader is the perfect PC alternative for it.
Ever since the internet has existed, so had our quest to enjoy entertaining content online across the world. DVDs and cassettes have been outdated for decades now, since the world transitioned to the online platform through services such as Netflix, Amazon Prime, Crackle, Hulu, and many others. However, long before the entertainment industry realized the potential of on-demand media streaming services, YouTube came along with its massive library of content, which has accumulated over the years. Whether you're looking for news and information, music entertainment, movies & TV shows, or documentaries, there's so much that YouTube has to offer. Although you don't need a paid subscription for the service, it does come at a cost.
YouTube operates on an ad-based monetary platform, which means users have to watch advertisements, before and between videos. Although there is a way to watch YouTube videos offline on mobile, the feature is severely restrictive and does not extend to the video-sharing platform's web version. Since app users generate the majority of traffic on YouTube, it is not surprising that the need to download YouTube videos on mobile has always been in high demand. The inception of SnapTube and VidMate happened for this specific reason, which unlocked the ability of Android users to download YouTube videos for offline viewing.
Is SnapTube Available for PC?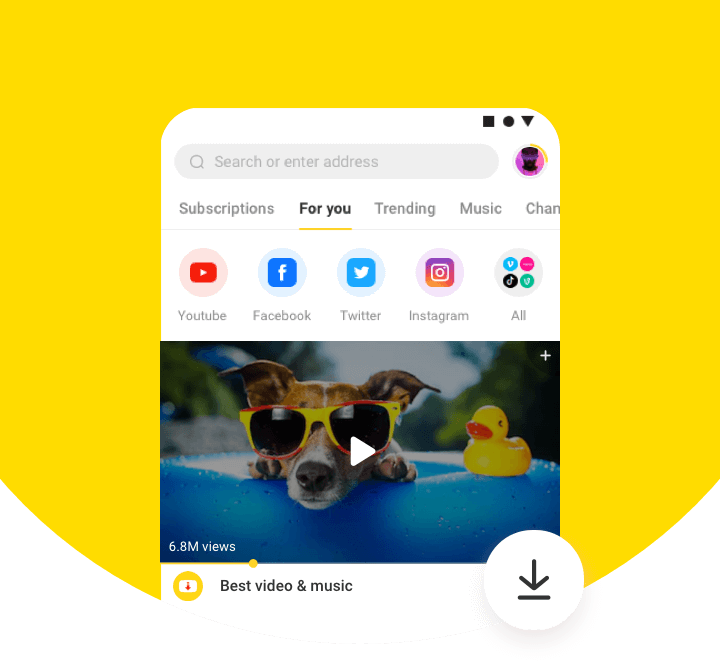 Designed to bring the ability to download and watch videos not just from YouTube, but several other popular video sharing platforms, SnapTube has been a dependable name among Android users for years. The YouTube video downloader app is not available on the Google Play Store since it breaches Google's user policy for the YouTube service. However, this has not curbed the popularity of the SnapTube app, which allows you to download videos in multiple video formats and even convert video into MP3 audio files. However, the most significant limitation with the video downloader is that SnapTube for PC is not available for users to try out.
The official app is available only for Android OS, and although several service providers claim to offer SnapTube for PC, there is no official support offered from the developers. We strongly suggest that you do not fall for the trap and end up installing any form of untrusted software on your computer that claims to bring the video downloader features of SnapTube. On the other hand, there are ways you can make the SnapTube app work on your computer, with the help of an Android emulator such as BlueStacks. However, for the standard user who does not want to install unnecessary software to your computer just to get the ability to download YouTube videos, and the emulator may not be the ideal choice.
The Best Alternative to SnapTube: SnapDownloader
Over the years, developers have either made the task of downloading YouTube videos into a money-making scheme or just overcomplicated the entire process with add-ons and extensions that don't seem to work half the time. Users who leverage an excellent, dependable video downloader tool over a few extra bucks, tend to have only a handful of options in front of them, with SnapDownloader taking the top spot.

Get SnapDownloader
4K-UHD support – The majority of the YouTube video downloader will almost always offer the maximum output of either 720p video quality or 1080p Full-HD. SnapDownloader breaks the entertainment barrier with state-of-the-art 8K videos at 60 FPS. You also can dial it down a bit and choose any video resolution, down to 144p for standard-quality videos with small file sizes.
YouTube, Instagram, Facebook & more – Although the YouTube video downloader services do assist in obtaining videos from YouTube, at times, you would want videos from other social media and video sharing platforms too. SnapDownloader does not hold back when it comes to video downloading, stretching its support to not just YouTube, but several more popular video sharing platforms such as Facebook, Instagram, Facebook, and hundreds more.
No data collected – A decent number of video downloaders require you to sign up and accumulate personal data, which is later used for advertising. SnapDownloader does not believe in post-payment marketing, which is why the platform is free of any advertisements whatsoever.
Robust MP3 converter – A video downloader tool usually allows you only to download a YouTube video, or convert it to an MP3 audio file. SnapDownloader is amongst the select few services that manage to fit an entire MP3 audio convert effortlessly into the app.
Clean user interface – YouTube downloaders and online video sharing services are known to make the simple process entangled with pop-ups and a complicated interface. SnapDownloader manages to bring one of the most simplified UI with none of the distracting factors involved.
Download videos in bulk – A powerful highlighting feature that most YouTube video downloaders don't offer is downloading multiple YouTube videos all at once. SnapDownloader allows users to fetch entire playlists, channels, and several videos together. You can download videos from different websites in bulk by selecting up to 15 video links at once.
How to Download Videos on PC with SnapDownloader
To try out SnapDownloader as the SnapTube for PC replacement you desperately need, here's what you need to do.
1. Head to SnapDownloader's website and download the software for Windows or macOS. It is compatible with Windows 10/8/7 and MacOS X 10.10 and higher. Once downloaded, double-click the installer file to install SnapDownloader on your PC.

Get SnapDownloader
2. Open your web browser and go to the social media website where you want to download the video from.
3. Open the view and copy the webpage URL from the browser's address bar.

4. Launch the SnapDownloader software on your PC. Now paste the link in the search bar to begin searching for it.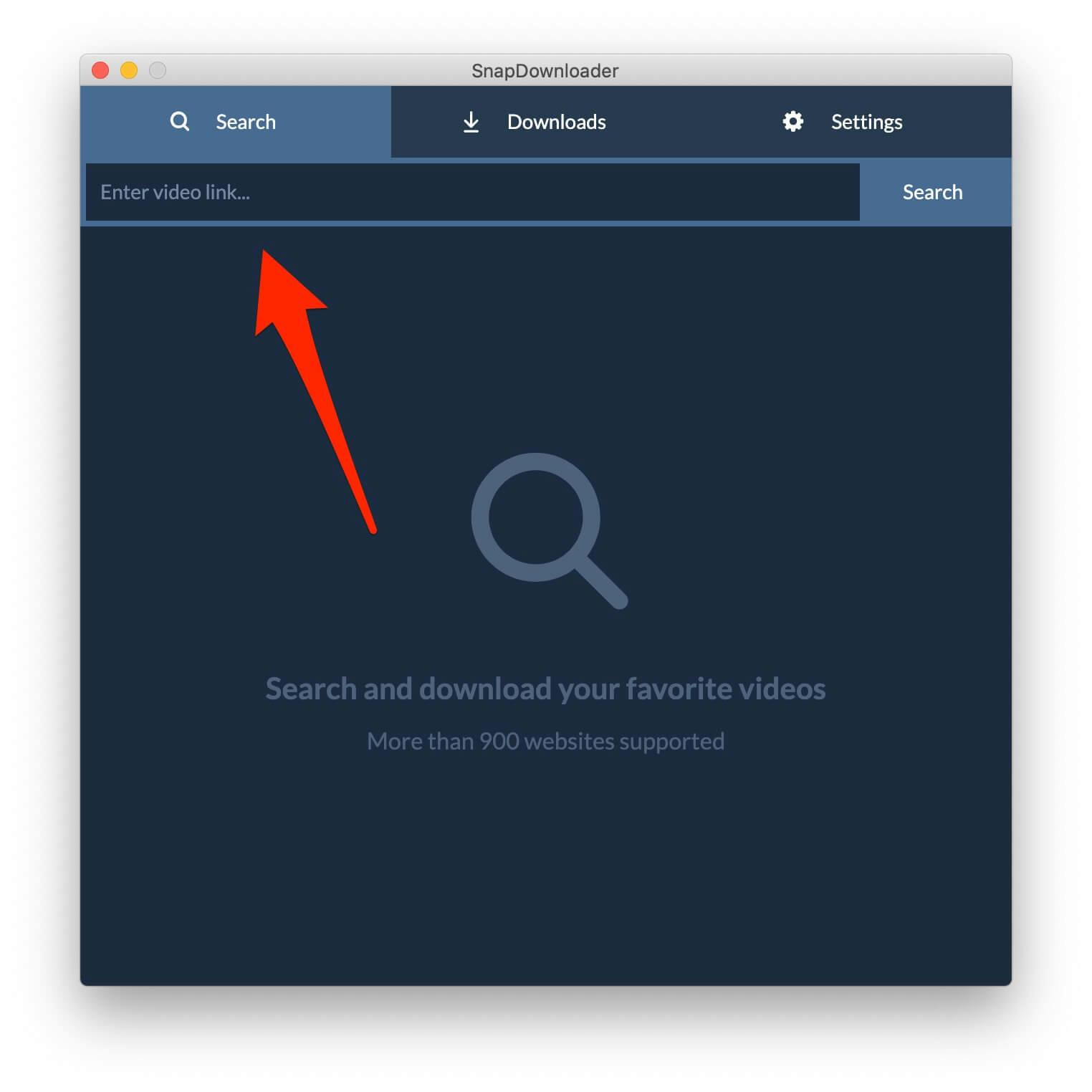 5. Pick the output format of the video (MP4, MP3, etc.) and the video quality that you want to download. Once you made your choice, press the Download button to begin downloading the video to your computer.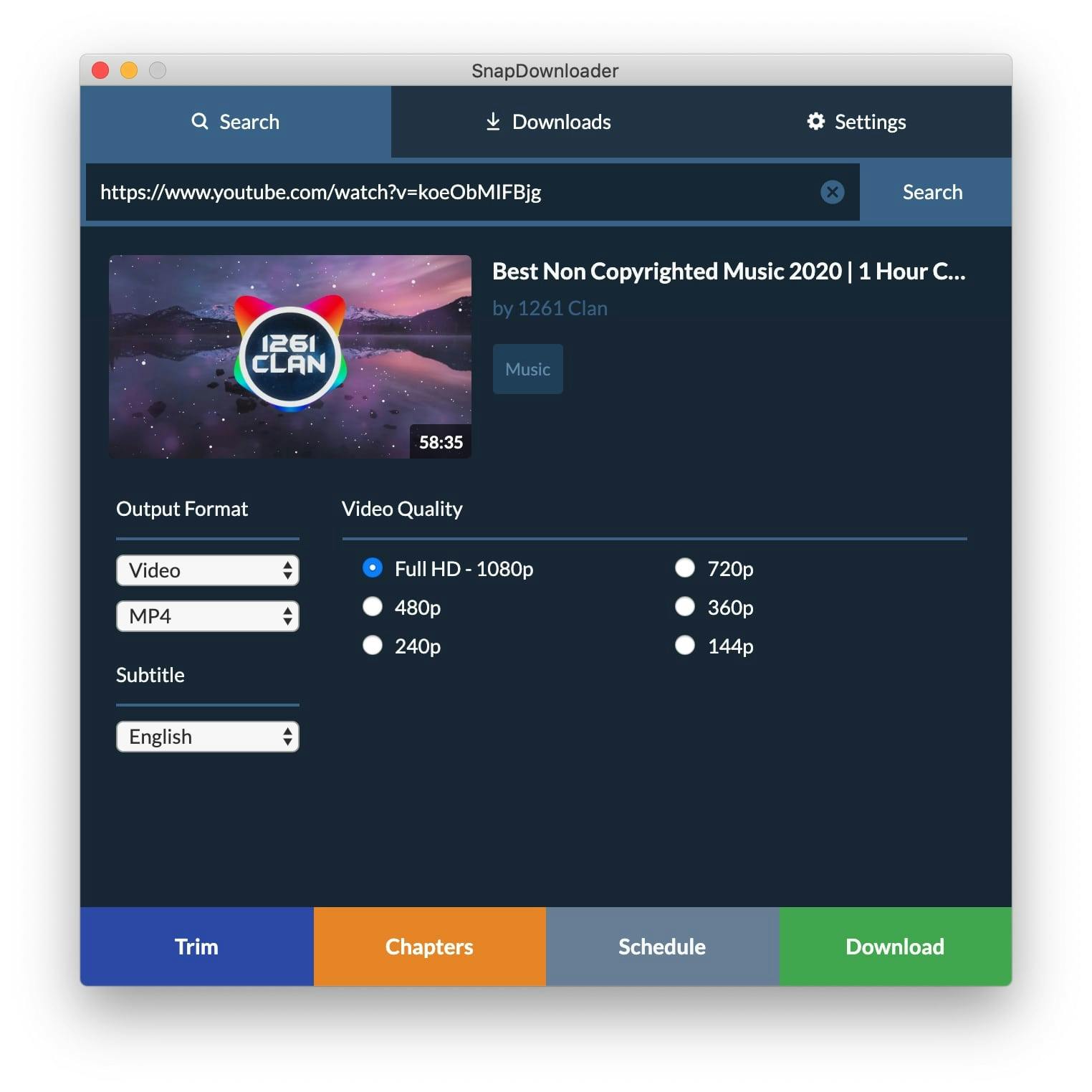 6. SnapDownloader will now start to download the video. You should be able to view details of the video you are downloading, like the file size, download speed, and the estimated time left in the Downloads tab.
Wrapping Up
SnapDownloader has been built from the group up to be the perfect alternative to SnapTube for PC, which goes above and beyond when it comes to providing a feature-rich app to download YouTube videos. We recommend that you try out SnapDownloader before you buy it, with the 1-day trial that it offers to reel users in, and then give us your thoughts on how your experience was. We'd love to know your thoughts on SnapDownloader and how it can be improved, so do share your thoughts in the comments section down below.