Using a YouTube to iTunes converter, you can effortlessly download songs from YouTube and transfer to your iOS devices. Here's a guide on how to convert YouTube videos using SnapDownloader and use iTunes for pushing them to your iPhone, iPad, or iPod.
When it comes to providing users complete freedom, Google and Apple are polar opposites of each other. While Apple relatively maintains a closed-loop ecosystem of devices by making multi-platform content sharing impossible, Google, along with its Android OS, is all about spreading the love.
However, when it comes to privatizing the largest video platform in the world, Google is no different from Apple. It limits mobile users' ability to listen to YouTube videos with the screen turned on at all times and make offline video downloader a limited and premium feature to have.
For times when you find the perfect playlist on YouTube or a captivating audiobook that you wish to listen to while being offline, what option do you have left? Sure, there are plenty of ways you can convert YouTube to MP3, but how to move them over to your iPhone? Fortunately, SnapDownloader not only delivers as a video downloader tool but also helps you convert YouTube videos to iTunes.
How to Download YouTube Songs to iTunes
The ability to watch videos offline on the YouTube app has been around for years now, but it is half-baked and restrictive, purposely so. Whether you want to cut the costs on a premium music streaming service or need to fetch the kind of video and audio content from YouTube that isn't available elsewhere, SnapDownloader makes it as easy as pie.
Part 1: Convert YouTube Video to MP3 or MP4
Before you can start playing YouTube music and videos on your iPhone, iPad, or iPod, you will need to download them using SnapDownloader manually.
1. Head over to SnapDownloader and download the latest version on your computer. The app is available for both Windows and macOS. Once downloaded, double-click the file to install it.
2. Go to YouTube to find the video or music you want to download, then copy its link from your browser's address bar.

3. Open SnapDownloader and paste the copied link into the search bar. The app will automatically begin searching for the video.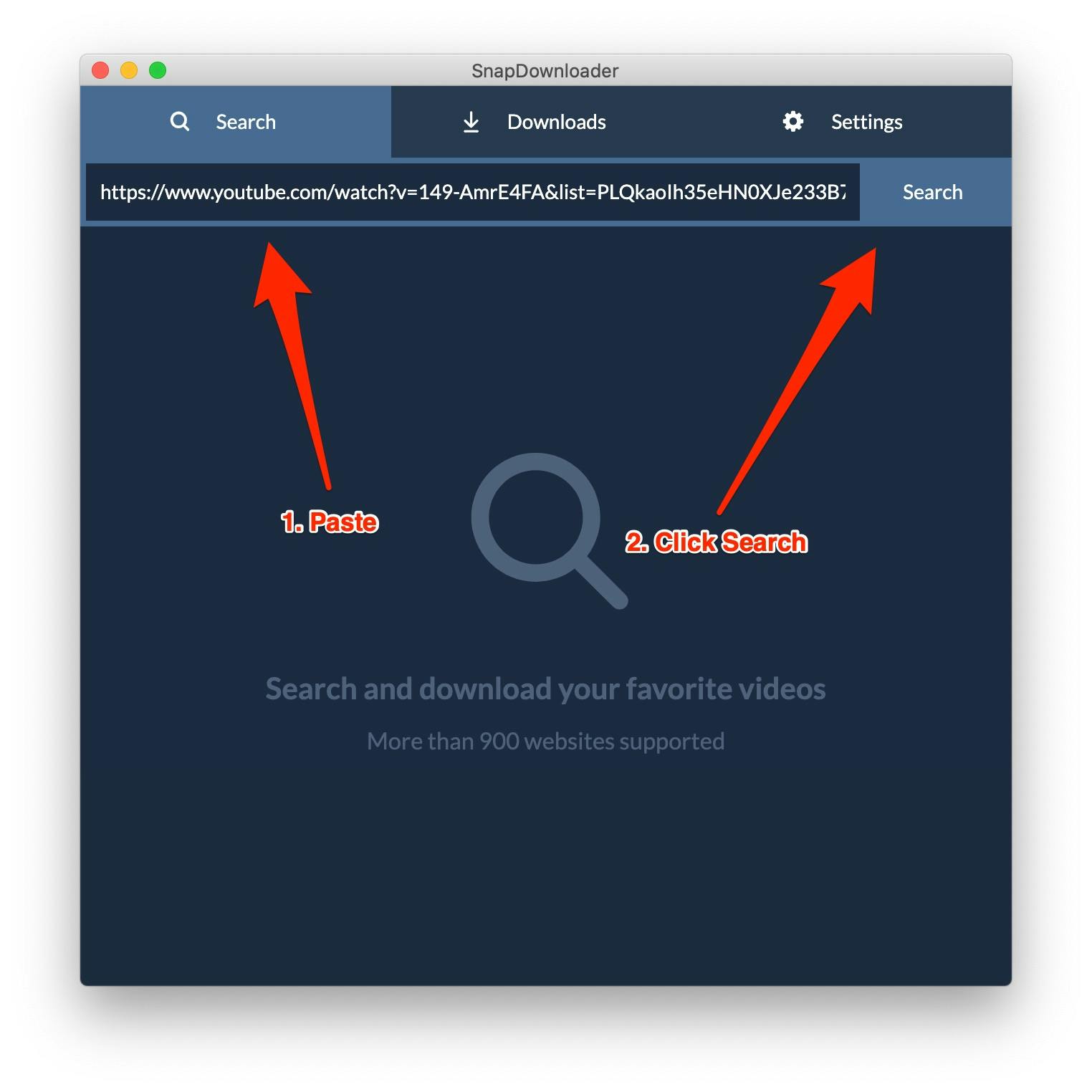 4. Within a few seconds, the video's details will be displayed. Select MP3 as the output format in order to download the YouTube video in MP3 format. If you wish to save it as a video, you should select the output format as MP4 instead.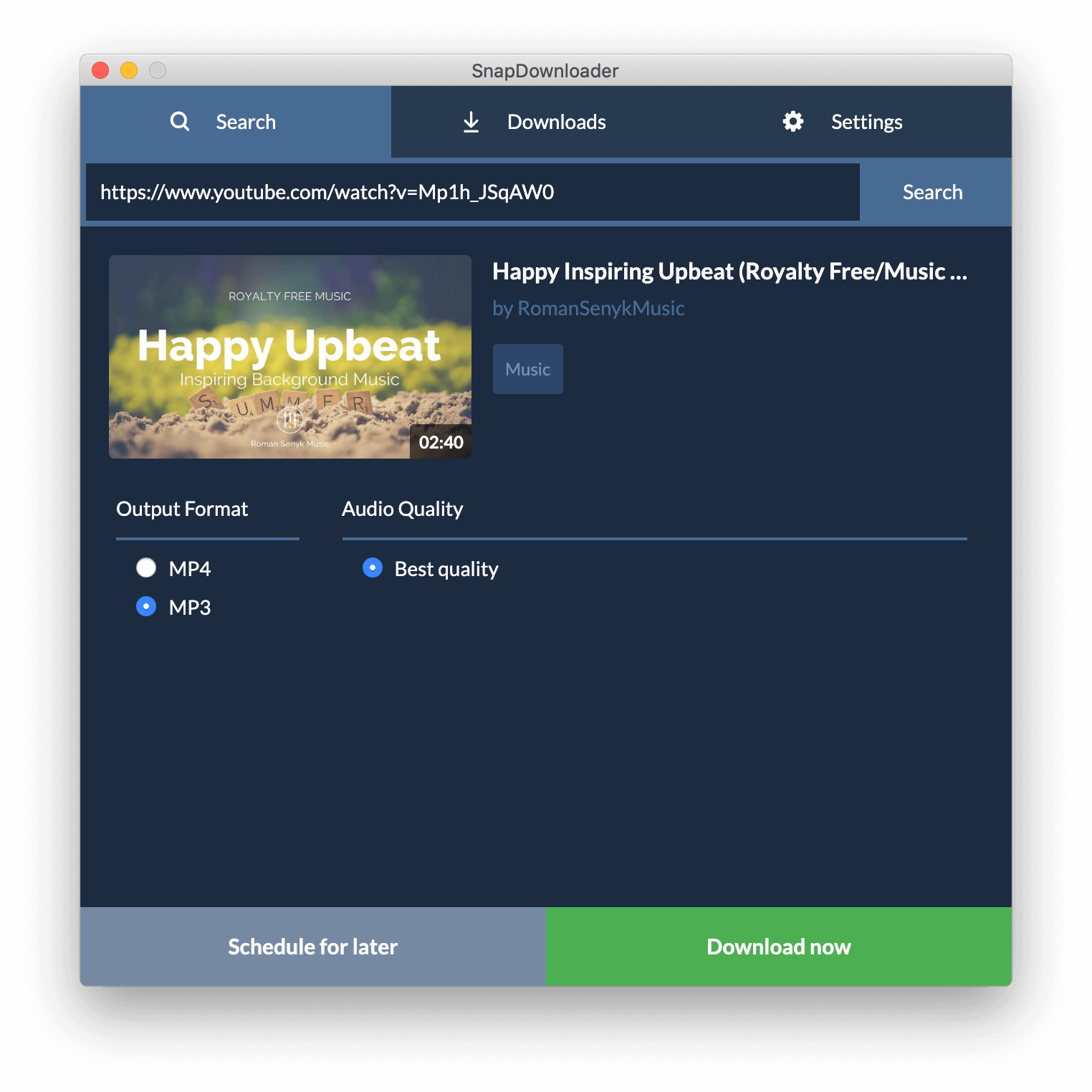 5. Click the Download now button and wait as the YouTube converter does its magic.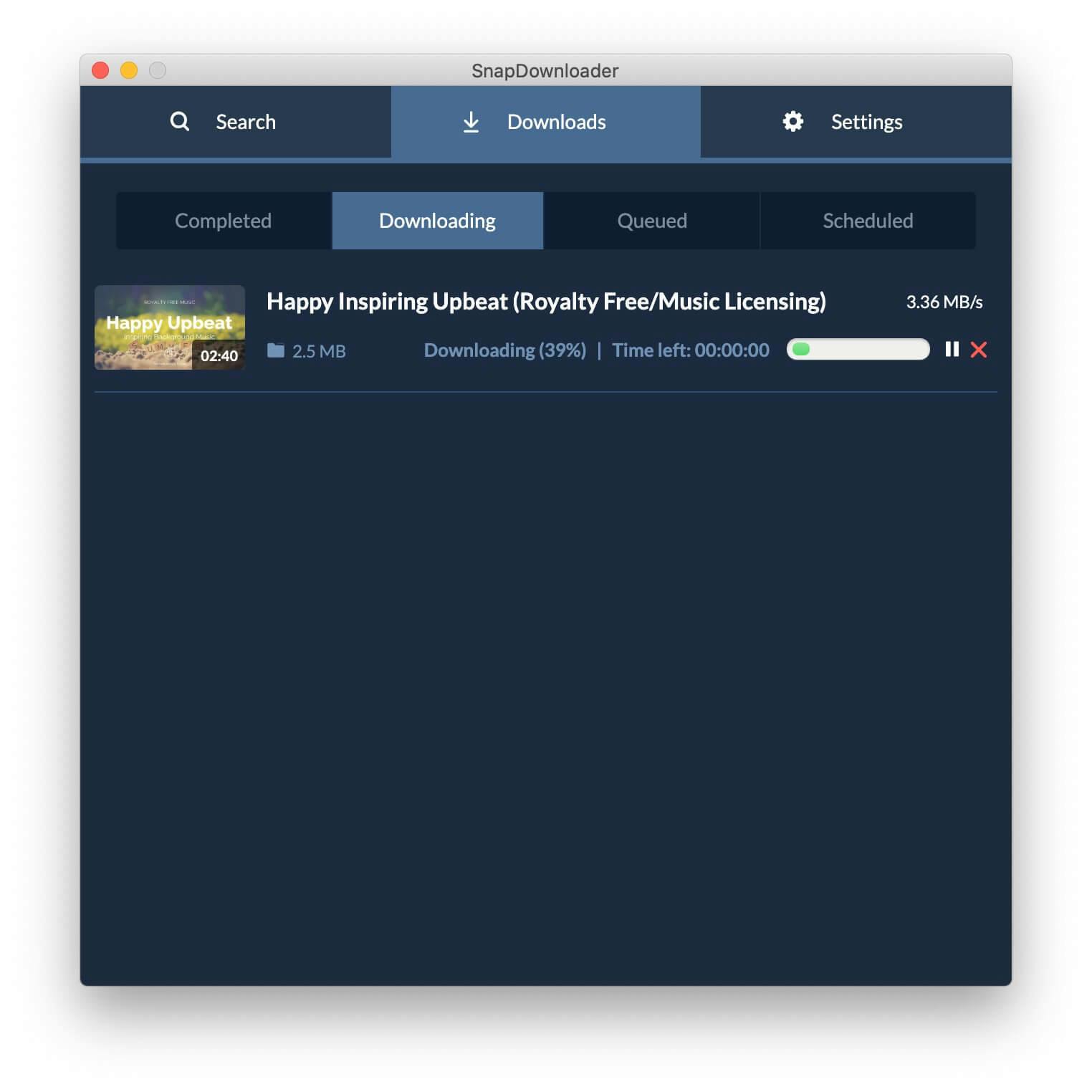 You can view the download progress from the Downloads tab. Once it has been completed, proceed to the next part to find out how to transfer the file to iTunes.
Part 2: Convert YouTube Music to iTunes
Once you have the YouTube video converted into an audio MP3 file or even a video MP4 file on your computer, it's time to move it to your iOS device.
For macOS 10.15 and higher:
On macOS 10.15 and higher, Apple replaced the iTunes app with Music. Here's how to transfer songs to your iOS device using the Music app:
1. Connect your iOS device to your computer using a USB cable or by using Wi-Fi syncing.
2. Open the Music app.
3. From the sidebar, click Songs located under the Library section.
4. Now drag and drop the downloaded YouTube song onto the Music app. The file should be added to the songs list and it will be automatically synced to your iOS device. If not, click on your device under the Devices section, then click the Autofill button in the bottom right corner.
For Windows or macOS 10.14 and older:
1. Make sure you have downloaded and installed iTunes on your Windows PC or macOS computer.
2. Launch iTunes on your computer and connect the iOS device using a USB cable or by using Wi-Fi syncing.
3. On the upper-left corner of the iTunes window, you should be able to see a tiny icon of the iPhone or iPad you have connected, so click on it.
4. Click on Summary and then enable the feature to "Manually manage music and videos" under the Options section.
5. Click the File option from the toolbar, then select Add to Library from the drop-down menu. You can choose to Add File to Library from the drop-down menu or Add Folder to Library if you wish to add multiple music files at once.
6. Browse and select the downloaded YouTube videos or songs, then press OK to add them to the iTunes app. The audio files will be added to the Songs section.
7. Select the audio files from the Songs section, drag and drop them on the Devices section on the sidebar where your iOS device is shown.
And that's all there is to it! All of your favorite YouTube songs and videos will be added to your iPhone with the help of SnapDownloader's YouTube converter feature.
Features of SnapDownloader YouTube to iTunes Converter
Convert YouTube videos to MP4 or MP3.
Download videos in 8K, 4K, UHD, 1080p Full-HD, and even smaller resolutions.
Simultaneously download videos not just from YouTube, but Facebook, Instagram, Vimeo, Twitter, and hundreds of other platforms.
Download entire playlists and channels from YouTube in bulk, all at once.
A built-in proxy to grant you access to region-locked content on YouTube and other platforms.
A clean and ad-free user interface that is easy to get around.
Wrapping Up
Whether you love or hate Apple, you have to admit their blockade of content sharing in the iOS ecosystem can put a wrench in your user experience. SnapDownloader video converter is designed from the ground up to give you the ability not only to enjoy your favorite videos and music tracks from YouTube and 900+ other platforms with ease but also bridges the gap of offline multimedia for iOS users with its keen ability to convert YouTube music into iTunes supported tracks.