Whether you are a content creator, social media manager, or simply a general consumer looking to download content from Instagram, you want a tool that affords the greatest range of freedom, features, and functionality.
ImgInn has long been a go-to tool for downloading Instagram content, but its limited functionality and questionable security have led many to seek alternative tools for the job.
SnapDownloader is one such alternative. Not only does it provide all the functionality of ImgInn, but it also allows you to download content from over 900 platforms with a host of other features and functions just as easily.
In this article, we'll be examining the major differences between the two tools and seeing how SnapDownloader shapes up to ImgInn.
What is Imginn?

ImgInn describes itself as "a photo-sharing social networking service."
Essentially, it is a free-to-use platform that allows users to locate, view, and download content from Instagram anonymously. The content available to download includes publicly available user information, images, videos, stories, and challenges.
ImgImm has a very basic user interface - you simply type the name of the account you are looking for and, so long as it is publicly available, it'll take you straight there.
Bear in mind that ImgInn has no official affiliation with Instagram and offers no form of recourse should something bad happen.
ImgInn's Key Features
1. Anonymity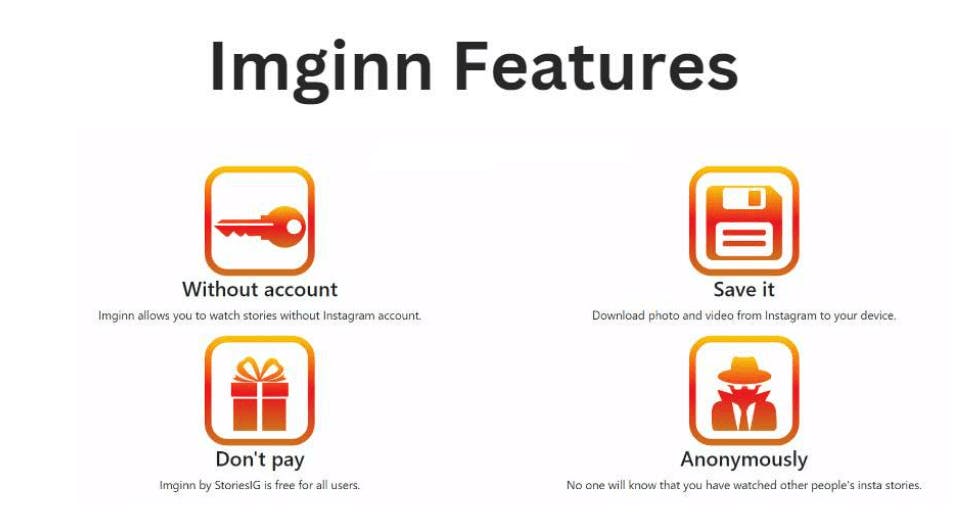 People want to browse Instagram anonymously for numerous reasons.
Professionally it can be useful to track what competitors are doing or secure evidence of libel or plagiarism against you or your company.
Whatever the reason, ImmGin lets you browse and download content from Instagram in a way that is totally untraceable.
2. Download Instagram Stories
Unlike posts that stay on a user's account forever, Instagram Stories have a limited shelf-life of just 24 hours. This means anyone wanting to save an Instagram Story needs to be able to act quickly.
ImmGin lets you preserve and use stories from Instagram indefinitely in a matter of moments.
3. View Instagram Without an Account
Many people would like the opportunity to download content from Instagram without having their own account. ImmGin affords this capability - you search for the username you're looking for and, hey presto!
4. Totally Free To Use
Besides the ability to view Instagram accounts anonymously, the fact that ImgInn is free to use has been the main feature driving its adoption. Why pay when you can get something for free?
Pricing
ImgInn is free for all users, so there is no pricing plan available.
Pros and Cons
Pros
ImgInn does not require any personal information when you use the platform.
You don't need to create an account.
You don't have to install Imginn on your computer or device as it's a web-based platform.
Cons
ImgInn has ads strewn throughout the page. It really affects the UX in a highly negative way and also presents a risk of malware and other security concerns.
ImgInn does not allow its users to view posts or stories from private accounts which limits the number of accounts you can view significantly.
The UI does not afford users the ability to see the view count or likes in posts.
ImgInn has no official connection to Instagram and, as such, they offer no guarantees around privacy protection or copyright.
ImgInn Alternative: SnapDownloader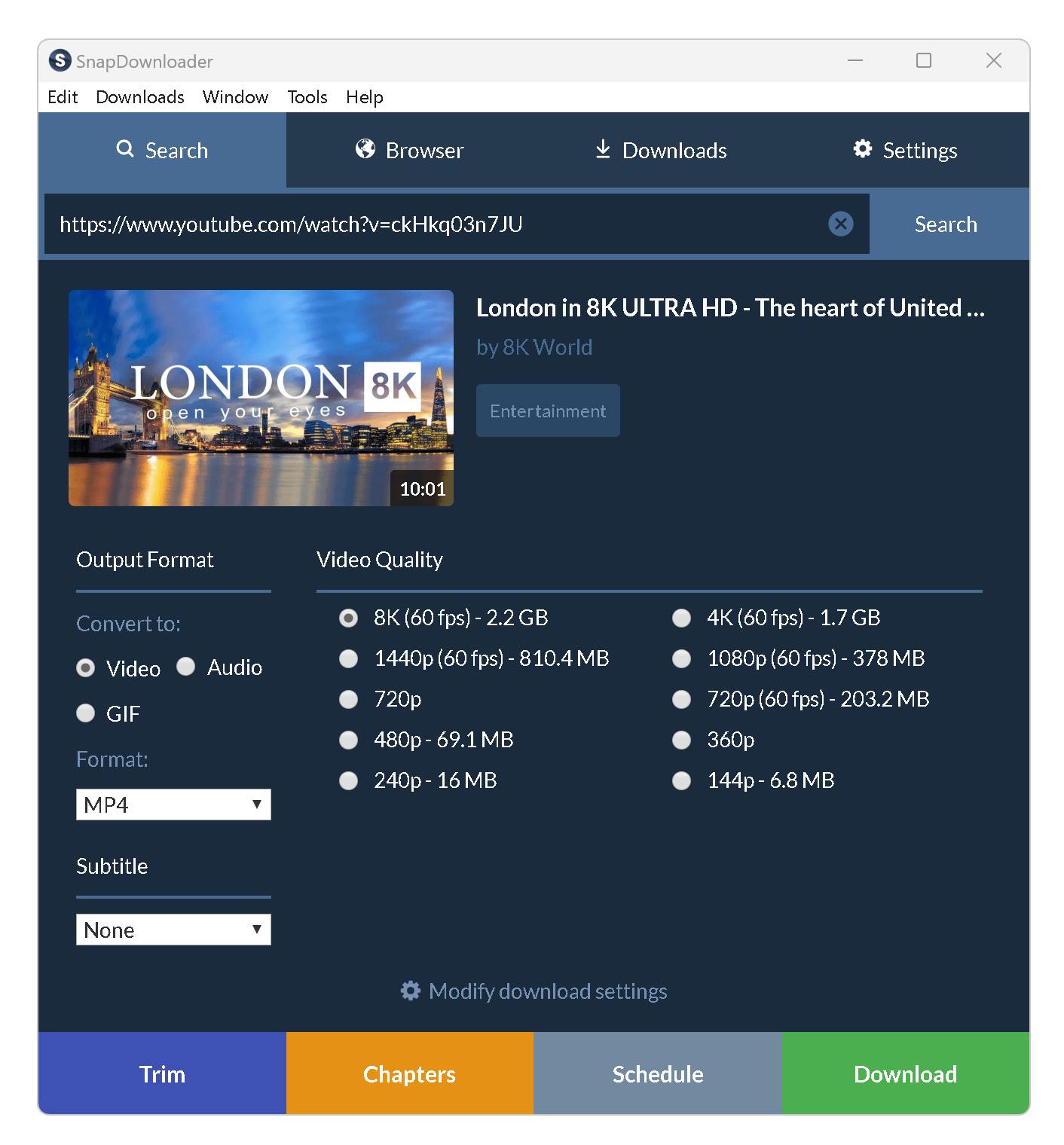 SnapDownloader is a video-downloading application. But, rather than just being able to download content from Instagram, it allows you to download from YouTube, Facebook, and over 900 websites online.
SnapDownloader supports video downloads from 720p, including 4K and UHD, all the way up to 8K.
SnapDownloader's Key Features
1. Download from 900 websites
Save videos from a large number of websites, including your favorite platforms such as YouTube, Instagram, Vimeo, Facebook, Twitter, and TikTok.
2. Up to 8K resolution supported
Download videos in 8K, 4K, UHD, 1080p, 720p, and many more qualities, and enjoy watching videos in high quality.
3. Download private videos and playlists
Using the built-in web browser, you can easily download private videos, playlists, and other content that require the user to be signed into their account.
4. User-friendly and simple to use
SnapDownloader's user-friendly interface and simplicity give it a big edge over other competitors with clunky and distracting interfaces.
5. Cross-platform support
With support for both Windows and macOS, SnapDownloader has been built to support the most popular operating systems.
6. 24/7 customer support
We take our users seriously, and your feedback is very valuable to us. We have a dedicated customer support team that is available 24/7 to answer your emails and solve your problems.
7. 100% safe with no ads
Safety is our first priority! Our team is proud to offer the safest video downloader app on the market that is 100% secure and without any ads or bundled installers.
SnapDownloader Additional Features
1. Bulk Downloads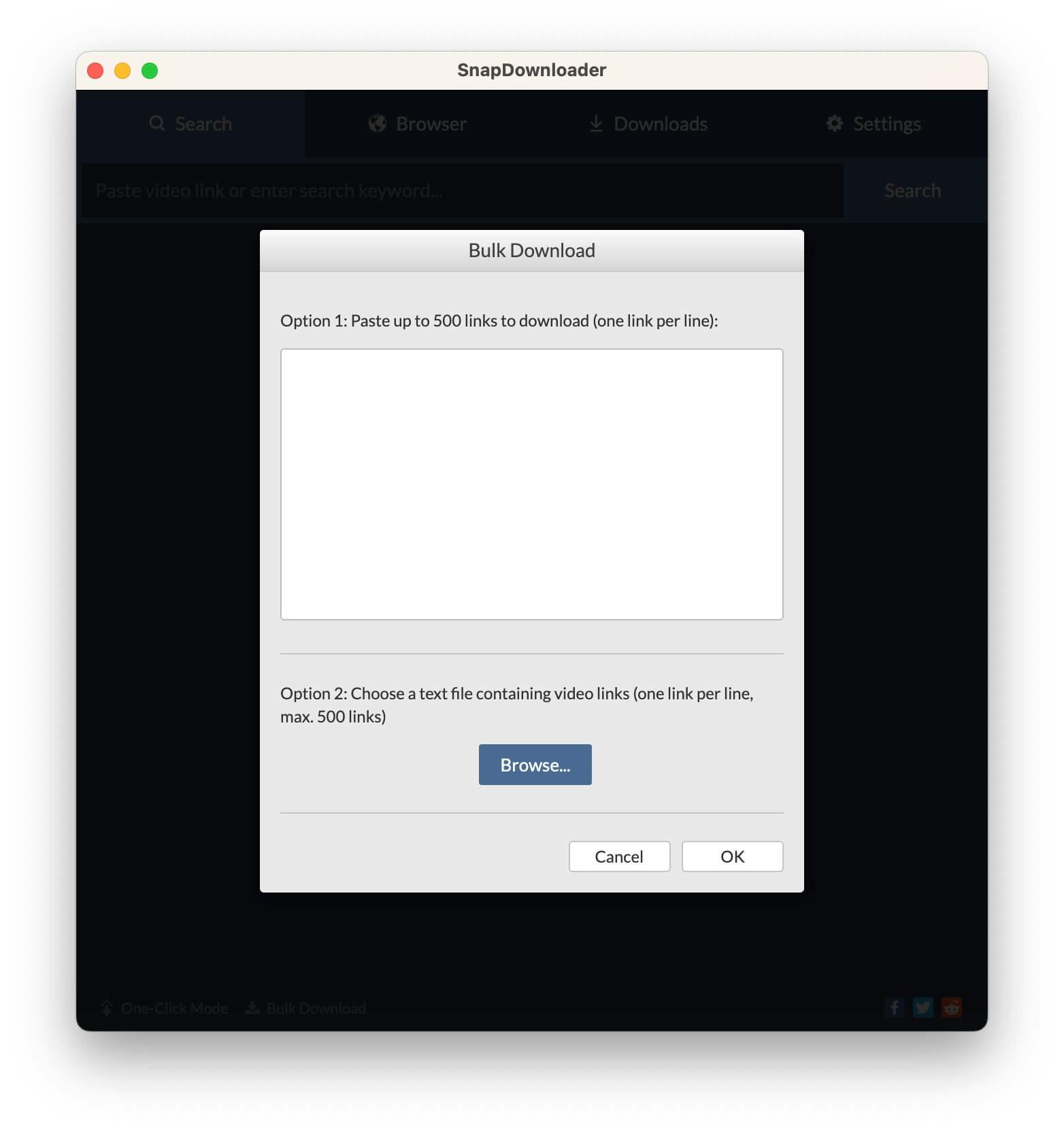 With SnapDownlaoder, you have the ability to paste up to 100 links at a time and download them all simultaneously. The days of having to download one video at a time are consigned to history.
2. Increased YouTube Capabilities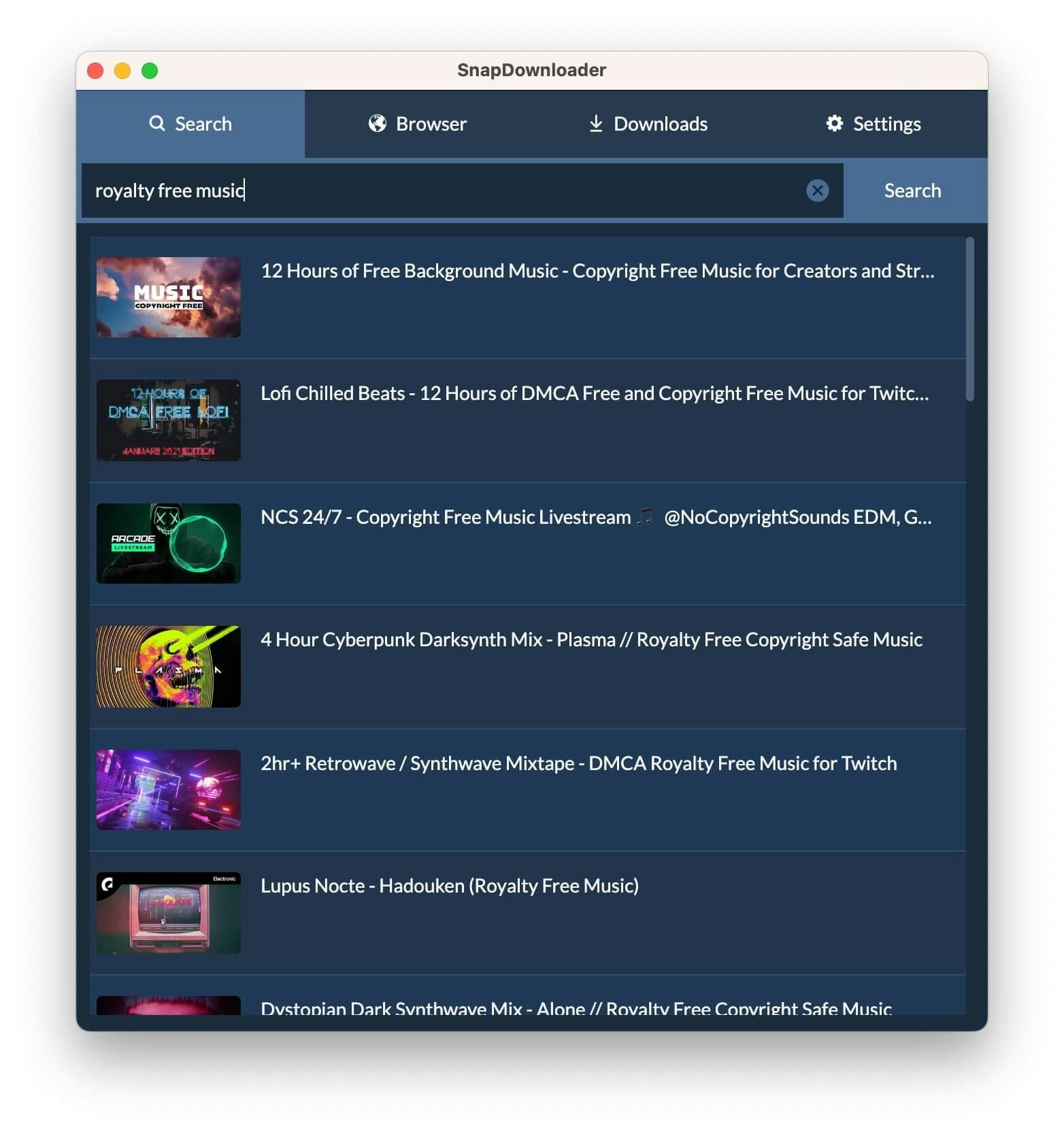 Not only does SnapDownloader give you the ability to download private videos and playlists from YouTube, but its in-built YouTube search feature allows you to locate what you're looking for faster with auto-suggestion functionality.
3. In-Built Video Trimmer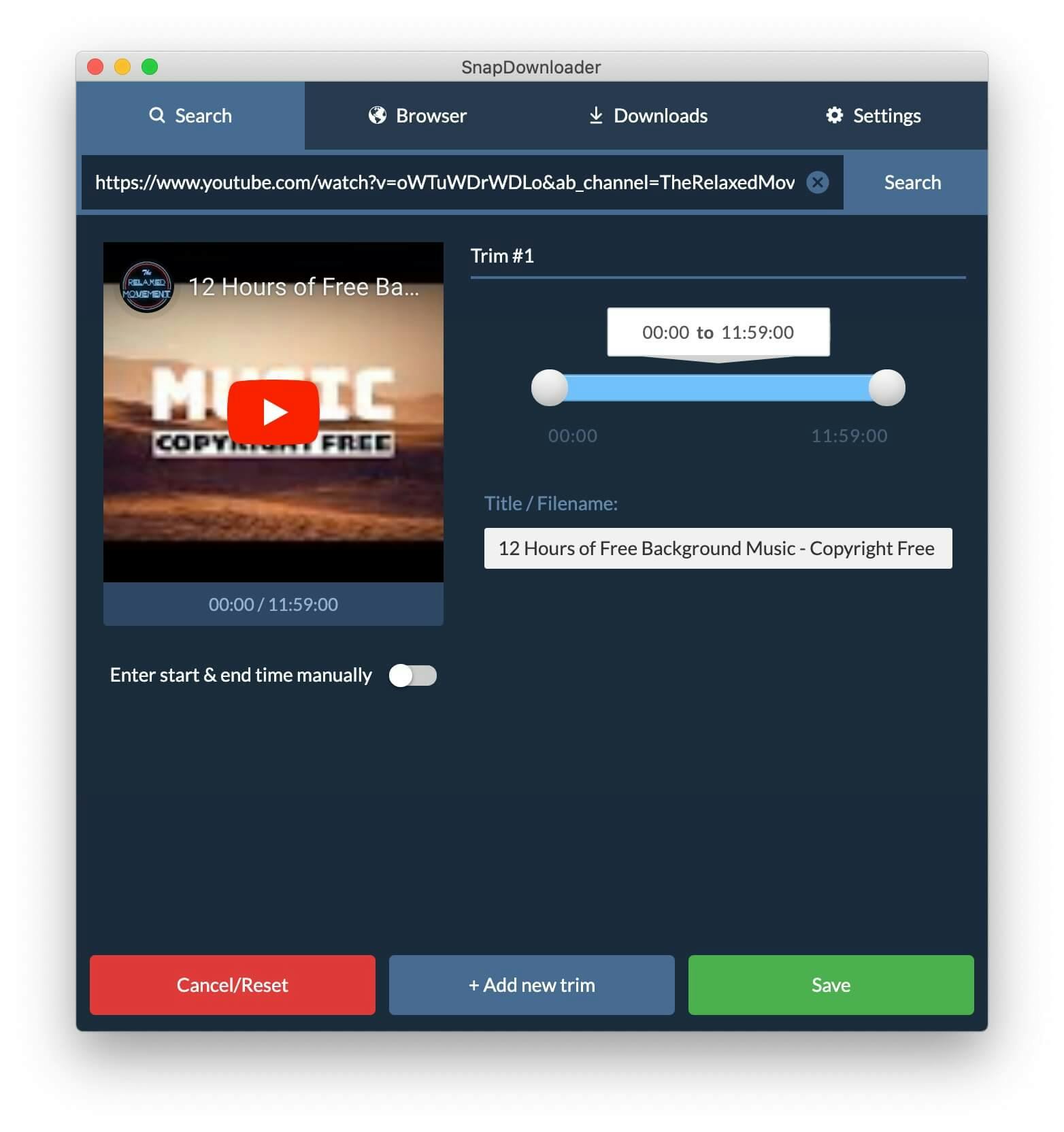 SnapDownloader comes with an in-built video cutter that lets you trim any online video and download only the portion of the video or audio that you care about. With its intuitive video trimmer interface, cutting online videos is no longer the hassle it once was!
4. Dark Mode
Take the strain off your eyes by engaging dark mode in the SnapDownloader UI.
ImgInn VS. SnapDownloader: Feature Comparison
Feature

ImgInn

SnapDownloader

Easy to Use

✅

✅

Download Instagram Videos

✅

✅

Convert Videos into Other Formats

✅

In-built Video Trimmer

✅

Extract Audio

✅

Save YouTube subtitles

✅

Proxy Setup

✅

Download VR Videos

✅

Cross-platform Support

✅

24/7 Customer Support

✅

Pricing

Free

Free Trial

Pro license ranging from $7.99 to $69.99
SnapDownloader is available through a total of five different licenses for individual users.
Monthly Licence - $7.99 USD per month
Quarterly Licence - $16.99 USD per 3 months
Annual Licence $29.99 USD per year
Personal Lifetime Licence for one computer (transferable) - $39.99 USD
Family license for three computers (transferable) - $69.99 USD
Enterprise-level licenses are also available upon request.
5 Reasons Why People Choose Snapdownloader Over ImgInn
1. Simple and Intuitive Use
Snapdownloader was designed with simplicity in mind. Every aspect of its functionality and UX is geared towards being accessible and useable by anybody, regardless of their level of technical competence.
2. Seamless Downloading
With SnapDownloader you receive truly seamless downloading.
Not only will this save you time and provide a better user experience by eliminating any unnecessary interruptions, but it will also increase reliability by reducing bandwidth usage and optimizing network and server resources.
This is most notable when performing bulk downloads and can make a real difference to UX.
3. Fast and Lightweight Tool
Nobody wants slow downloaders or video converters that lag. Independent user reviews frequently mention the huge benefits of its lightweight design and speed.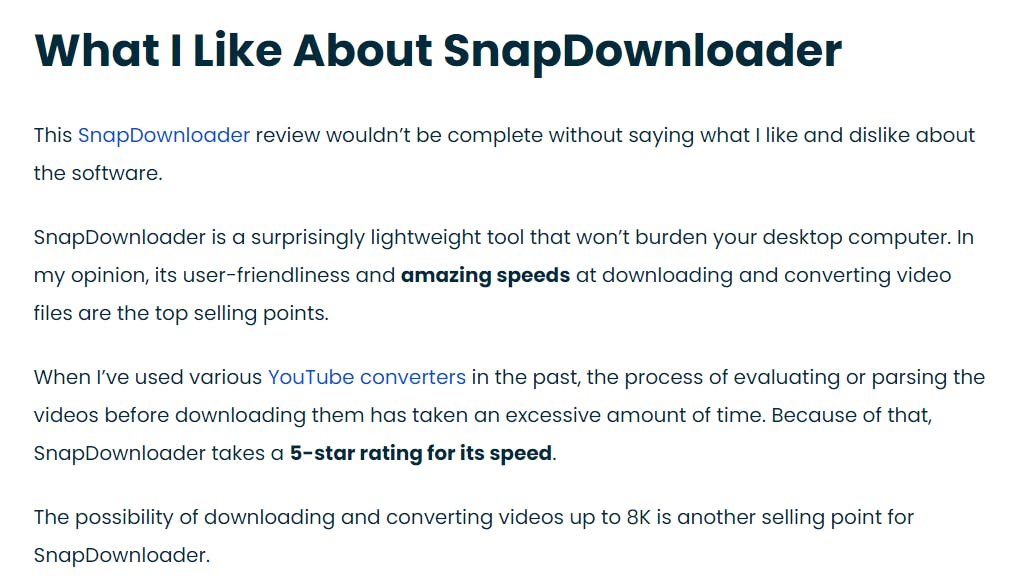 4. Worth the Money
In this world, you get what you pay for. This is as true for video downloading applications as it is for anything else. But don't just take our word for it.
SnapDownloader is a video downloader for Windows and macOS that enables users to download videos and audio from over 900 websites including YouTube, Instagram, TikTok, Facebook, and more.
It is highly regarded as one of the fastest, most lightweight, and most versatile video-downloading applications currently available.
If you don't want to take our word for it, type "snapdownloader reviews" into your preferred search engine and see what others say about us.
Once you've done that, why not give us a go and try it yourself for free?
Conclusion
Whilst ImgInn was once a leader in tools that enable people to download content from Instagram anonymously, there are now other tools available that do the job better, faster, and easier, without any of the inherent security risks.
Sure, you can still use it if you are looking for a free-to-use option for downloading Instagram content, but why limit yourself to a tool with dubious security implications that won't work on any other major platform like YouTube or Twitch?
Or, consider the alternative… you could be using one of the most highly-regarded, feature-rich, fastest and most lightweight tools on the market that gives you the ability to download content from over 900 of the biggest websites and platforms around. Download SnapDownloader to try it for yourself and discover what you have been missing out on all this time.