Wondering how you can convert Facebook videos into MP3? Well, we are here to help you with that.
The social media giant has not only changed how we communicate with friends and family, close and far but evolved our style of media consumption too. After YouTube, Facebook Watch has become one of the largest platforms for users to create and share video content across the world. Converting videos from Facebook in MP3 formats and getting them downloaded can be easy, provided you have access to the right tools. However, the availability of a long list can make choosing one a bit tough. To ease things up, we have compiled the best tools to convert Facebook videos to MP3 efficiently.
SnapDownloader
VideoProc
FBDownloader
ClipGrab
Savefrom.net
Getfvid
Ace Thinker
Catch Video
Clip Converter
aTube Catcher
These are our top 10 pics for converting Facebook videos into MP3. Let us now talk about these tools in a bit detailed manner.
10 Best MP3 Converters for Facebook
1. SnapDownloader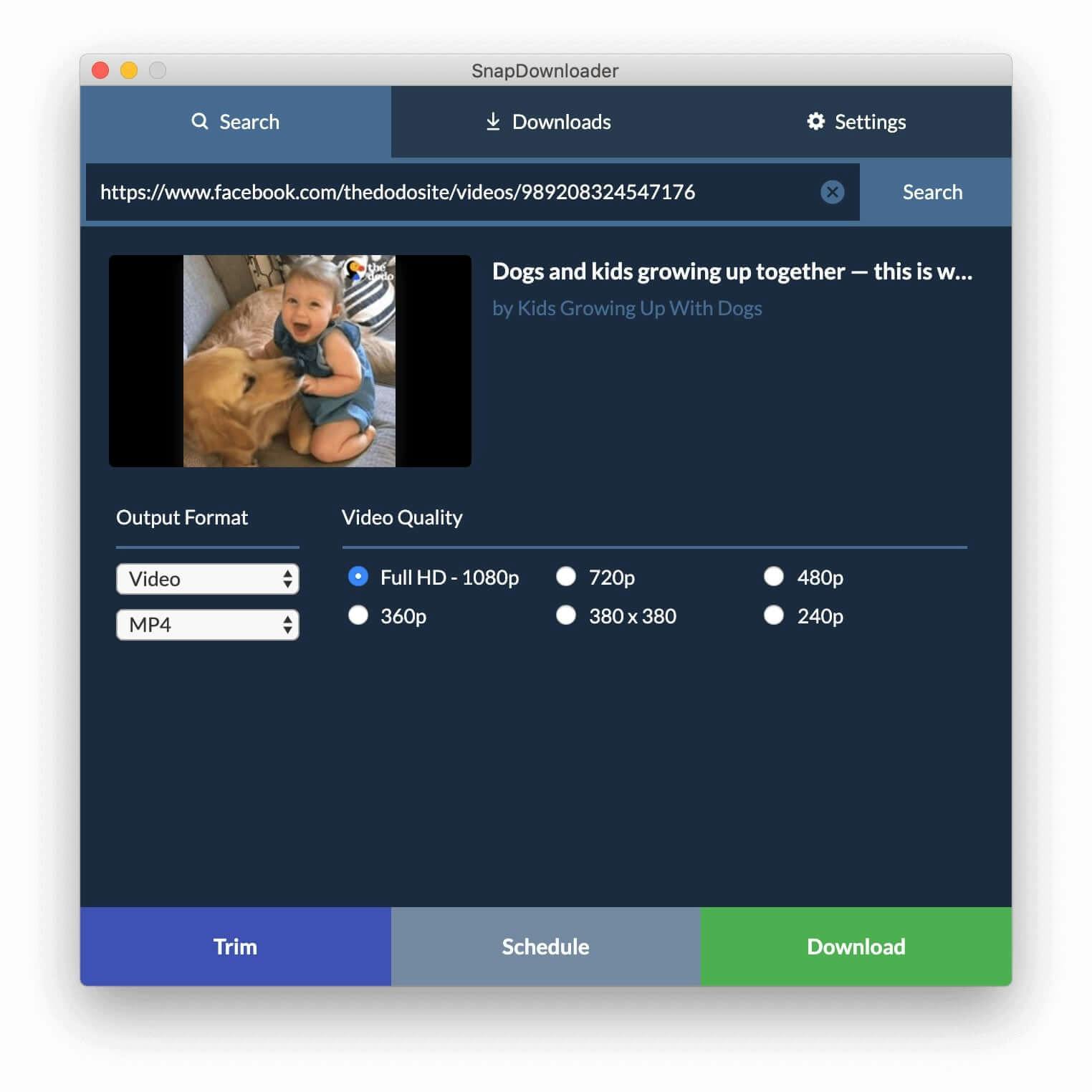 When we talk about the best Facebook to MP3 converters, the very first tool that we have is the SnapDownloader. Considering the diversified nature of this tool, SnapDownloader is undoubtedly the best tool for downloading media from various online streaming platforms. Whether it be YouTube or Facebook, with SnapDownloader, you can convert and download videos in MP3 formats with ease.
Also read: The Best Instagram to MP4 Converters

Get SnapDownloader
Besides all the convenience, the feature that makes this application stand apart is batch conversion. With SnapDownloader, you are allowed to convert multiple Facebook videos at a time. In addition to that, this tool also lets users access files that are locked in various regions. Thus, having SnapDownloader by your side will ensure you have no worries converting Facebook videos in MP4 or even MP3.
The Pros:
Supports more than 1,000 websites.
It is simple and convenient to use.
Download and convert videos quickly.
Convert videos to many output formats including MP4, MP3, AVI, WMA, MOV, etc.
Built-in video trimmer.
Schedule videos.
Download videos up to 8K quality.
The Cons:
Not available for Android and iOS devices.
2. FBDownloader.net

One of the simplest methods of getting your Facebook videos converted into MP3 is using fbdownloader.net. You neither need to download nor buy and install any additional software. All you need to do is visit its official website, paste the video's desired link, and wait until it processes the media file and gets it ready to be downloaded.
Pros:
It is simple to use; no pre-installation is required.
Free to use.
Cons:
You cannot convert videos to other formats such as WMA, MOV, AVI, etc.
No support for video trimming.
Output may not be high quality.
3. VideoProc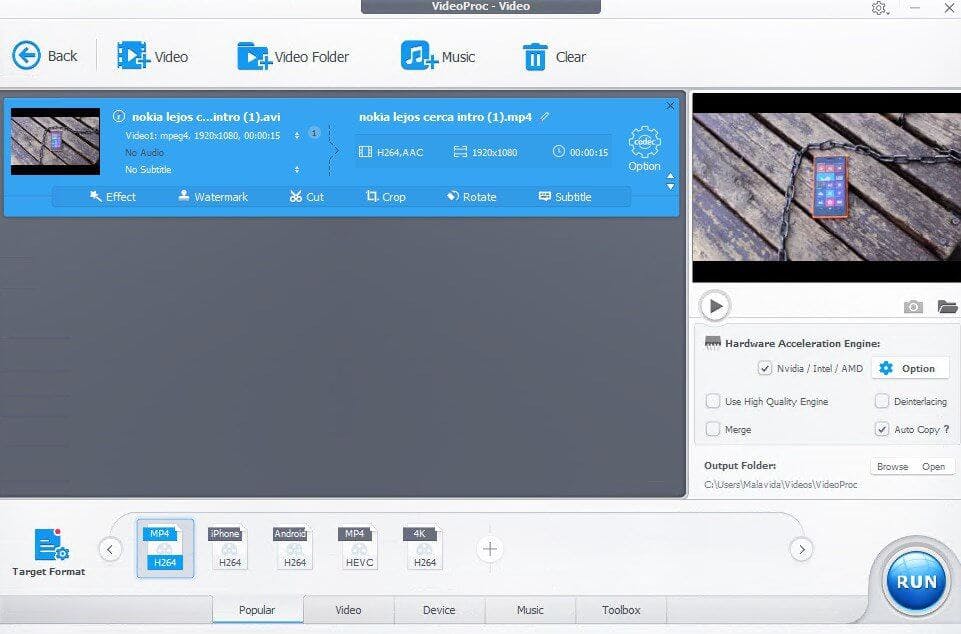 The third utility application that we have lined up for you is VideoProc. With VideoProc, you can convert Facebook videos into MP3 with ease. But not just that, VideoProc supports thousands of media websites that let you convert and download audio and videos conveniently.
VideoProc also features other utility tools like video editor and screen recorder. Thus, in addition to downloading media files, you can also use VideoProc to carry out basic video editing and record your PC screen in real-time.
Pros:
With VideoProc, you can convert and download videos from multiple platforms.
VideoProc supports numerous media formats.
Cons:
Being flooded with advanced features, this tool might not be a good selection for beginners.
The Premium version is very expensive.
4. ClipGrab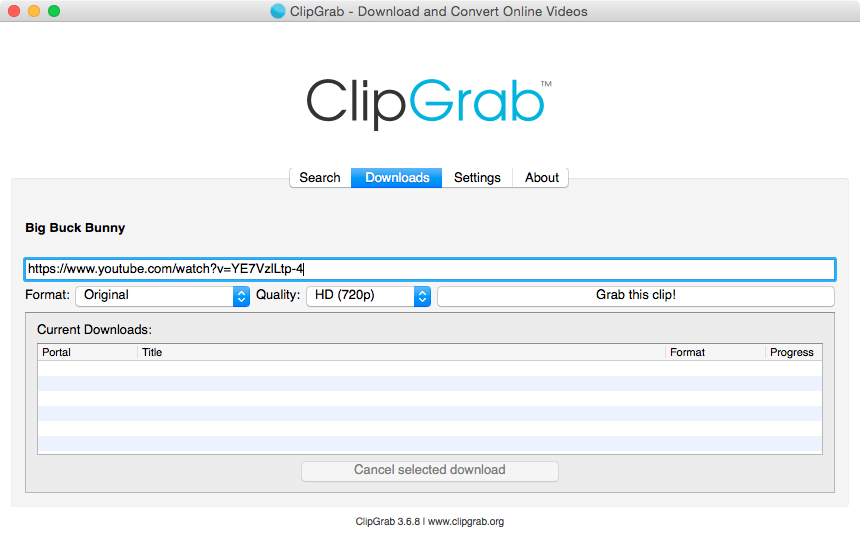 Although it is well known for downloading audio and videos from YouTube, ClipGrab also serves its purpose excellently when we talk about converting Facebook videos into MP3. Available for Windows, Mac, and Linux OS, using this tool is super simple. All you need to do is download the software, paste desired links and get the audio downloaded.
Pros:
This tool is free and straightforward to use.
It helps you download audio and videos from YouTube, Facebook, Vimeo, and other major video streaming platforms.
Cons
Not available for portable devices like Android and iOS.
5. SaveFrom.net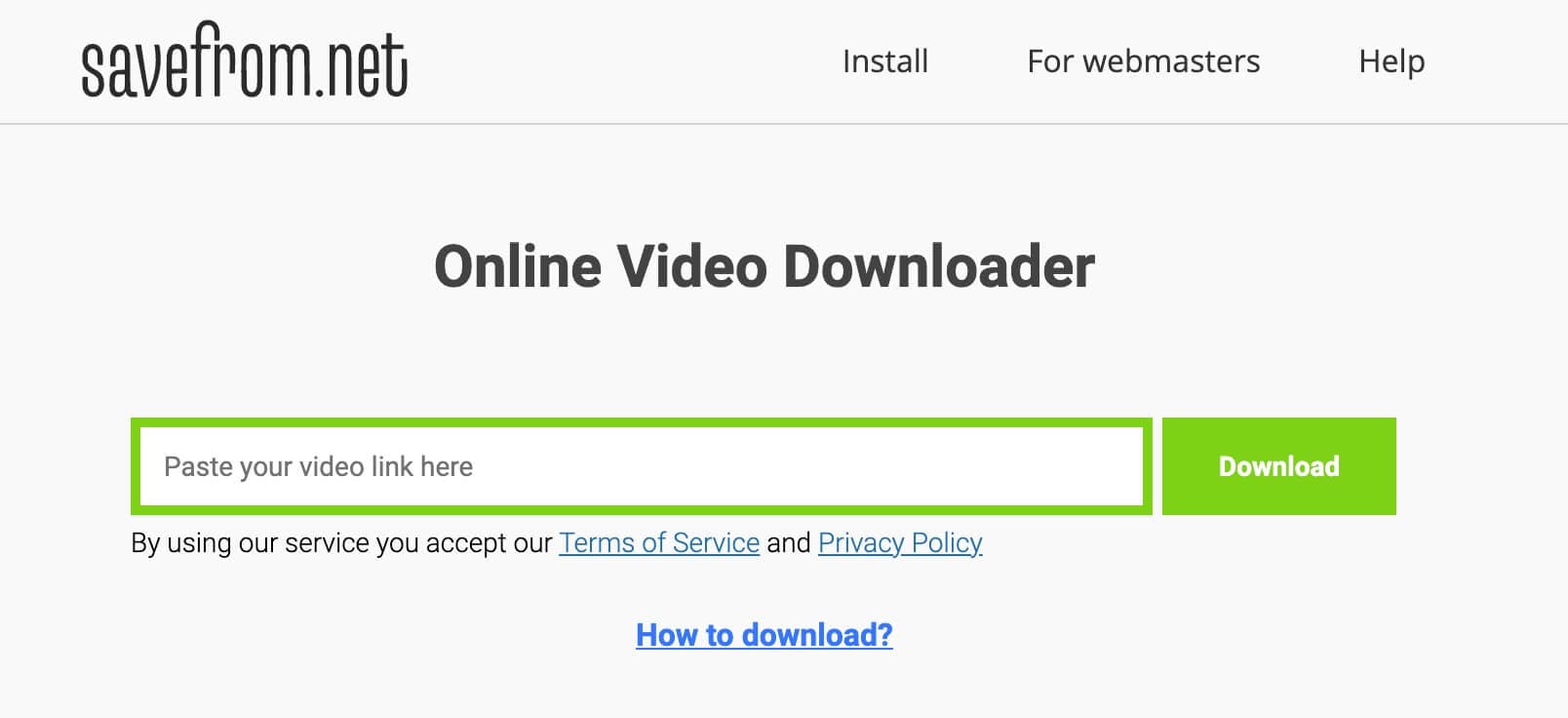 Savefrom.net is another handy tool for converting videos from Facebook into downloadable MP3 formats. Just like FBDownloader, you don't need to install any additional application. Savefrom.net can be easily accessed from its official website or available browser extensions. Besides the simple-to-use nature, one of the other prime advantages of using this type of web-based utility is the flexibility factor. Whether you be on a mobile or laptop, accessing these kinds of tool that operates online in the form of a website is super convenient.
Pros:
Free, flexible, and simple to use.
You can download audio and videos from many video streaming platforms, including YouTube.
The Cons:
The available output qualities may not be the best.
The download may be slow.
Also read: Best Alternatives to SaveFrom.net
6. Getfvid

Making it into the list of free and convenient tools that can convert Facebook videos into MP3, Getfvid is a great option to try out. Whether you be on your mobile phone, tablet, laptop, or PC, you can use Getfvid to convert Facebook videos and download them for free.
Pros:
You can use this tool to download Facebook videos in MP3 for free
Getfvid is accessible from any device bearing any operating system.
Cons:
The website encounters stability issues time and time again.
7. AceThinker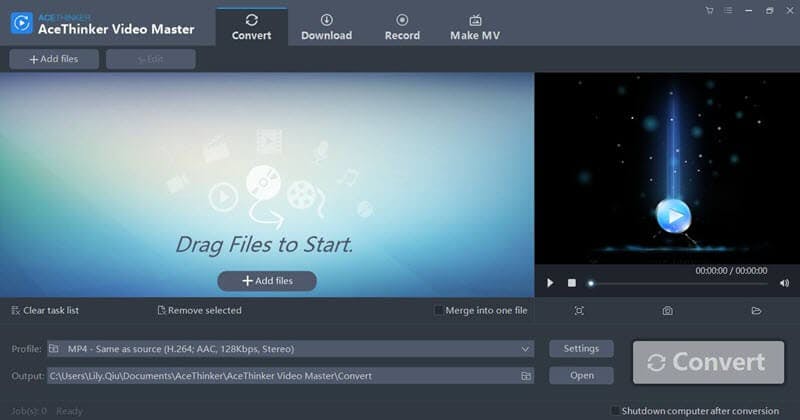 AceThinker is a utility tool available for Windows and Mac platforms which is more than just a Facebook downloader. With this tool, you can convert Facebook videos into MP3 and download audio and videos from various other platforms like YouTube, Vimeo, Instagram, Dailymotion, Audio Mack, Soundcloud, and more.
Pros:
This tool is straightforward to use.
With AceThinker, you can download audio and video from multiple sites.
The tool is available for free with an option for premium upgrade.
Cons:
This tool is not compatible with portable devices like mobile, iPads
8. CatchVideo

CatchVideo is another convenient web-based solution to convert Facebook videos to MP3. Besides the Facebook converter, this web-based tool carries out downloads from other online video platforms such as YouTube quite comprehensively.
Pros:
It is a simple to use tool that lets you convert Facebook videos for free.
With this tool, you can download videos from many other platforms.
Cons:
Supported video formats are limited
User Interface is outdated
9. ClipConverter
Whether you are looking to download videos from the likes of YouTube, Facebook, and Metacafe or are looking to convert videos from those sites into downloadable MP3, ClipConverter will help you do precisely that conveniently. It is a web-based tool that doesn't require any installation to proceed with.
Pros:
This tool allows downloading audio and videos from Facebook, YouTube, and many others for free.
Just like other web-based tools, ClipConverter is also super convenient to use
Cons:
As it is a web-based solution, you might experience ads time and time again. This can be a disturbing factor for many users
10. aTube Catcher
To conclude the list of best Facebook to MP3 converters, we have the software called aTube Catcher. With more than 120,000,000 downloads, this software is pretty popular to download videos and audios from Facebook and YouTube. Besides popularity, this tool is also effective in its getting Facebook videos converted and downloaded in MP3.
Pros:
With aTube Catcher, you can download videos, convert them into different formats for free.
This tool also offers other utility features like screen recording and burning DVDs.
Cons:
Installing this software brings some other third-party applications that may or may not be useful for any user. With that being said, such a situation can be disturbing for many.
Wrapping Up
So, there you have the top 10 Facebook to MP3 converters that can help extract audios from your favorite videos with ease. From simplified web-based ones to compatible all-rounder conversion tools, you are open to multiple handy options. If you are looking to opt for a web-based solution, having a stable internet connection is crucial; however, the same is not an essential requirement to carry out the conversions using a tool.