Ever wanted to figure out a way to download TikTok videos for hours of educational, entertaining, and downright viral content? Here's a quick guide on how you can use SnapDownloader's built-in TikTok video downloader feature to get all those short clippings right now.
The 21st century began with the era of the World Wide Web, which was made only sweeter by the introduction of social media networks such as Facebook and Orkut. In recent years, as mobile phones have evolved to become "smarter", the number of visitors has created an entire lineup of mobile-first social media apps such as Instagram and Snapchat.
However, the world of social media isn't a monopoly by any means, with regional social media apps and services making waves every day. One such regional app that came out of China and became a globally viral sensation is TikTok, made by ByteDance. Despite being newer than every popular social media app out there, TikTok has reached the mammoth milestone of 2 billion downloads, which seems to have been accelerated by the free time most of us have enjoyed during the pandemic.
The Built-in TikTok Video Downloader is Restrictive
While some of you may be unaware of the fact, TikTok does offer more freedom than platforms such as Facebook and Instagram when it comes to downloading TikTok videos in MP4 format. The app comes with a built-in feature to download videos directly to your smartphone, but there's a big catch involved. By using the official TikTok video downloader, you can only save public TikTok account videos for later viewing, which severely limits the amount of content you can watch.
Since most of the top content available on TikTok is user-generated, you won't find videos to download through the official app in a large supply. To counter this restriction put up by the social media app, SnapDownloader is a recommended video downloader service that works seamlessly with it. Before we dive into the details any further, here is a quick step-by-step guide on how you can download any and all videos, and even convert TikTok videos to MP3 audio files the easy way.
How to Download Videos From TikTok With SnapDownloader
Step 1: Download and install SnapDownloader on your computer. The app works with Windows 7, 8, and 10 as well as Mac OS X 10.10 and higher.

Get SnapDownloader
Step 2: If you already have the link to a TikTok video that you wish to download, then you can skip this step. Otherwise, go to the TikTok website on your computer and find the video that you want to download.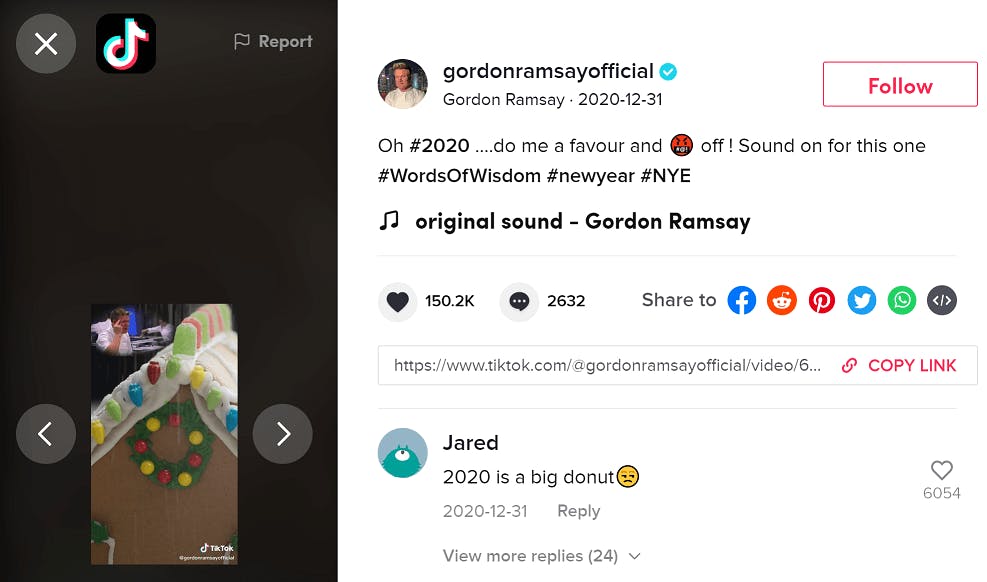 Step 3: Copy the video's link from your browser's URL bar, then open SnapDownloader and paste the link into the search bar. The app will automatically begin to search for the video.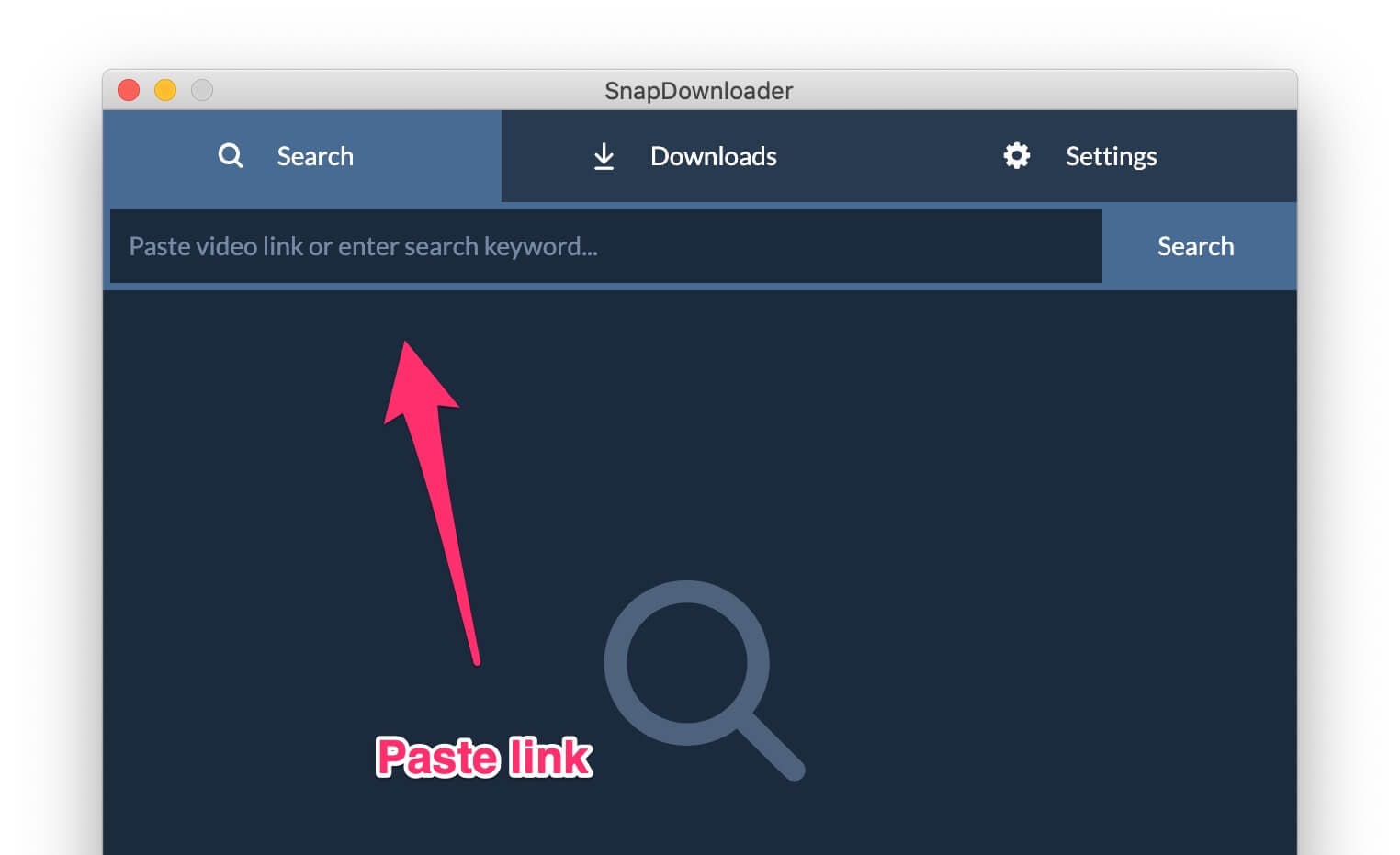 Step 3: You'll now get a list of the available video qualities to choose from. Select your preferred output format such as MP4 or MP3 and then choose the video quality that you want. Next, click the Download button to begin downloading the video to your computer.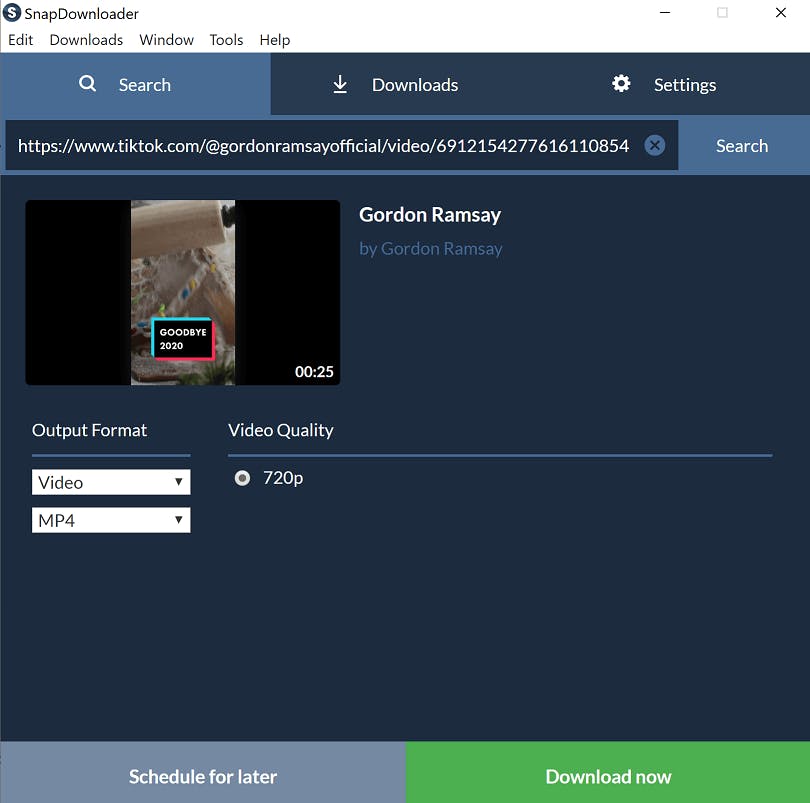 Step 4: SnapDownloader will now begin to download the video to your computer and will automatically convert it to the output format that you selected.
That is all you need to do to download videos from TikTok to your PC. Once the download is complete, you can double click on it to play the video or audio.
Features of Our TikTok Video Downloader
You can use the Bulk Download feature to paste up to 100 video links at once and download them all in one go.
Apart from TikTok, it covers all of the popular media sharing platforms that total up to more than 900 websites, including YouTube, Facebook, Twitter, and Instagram.
SnapDownloader app brings multi-platform support for both Windows and macOS users.
The video downloader tool is geared up with the features to download videos in up to 8K quality without a hiccup, along with multiple output formats too.
Convert videos into MP3 format to create playlists, audiobooks, and more.
The app comes with an utterly ad-free experience right from the start, with a money-back guarantee in place to protect your investment.
You can download YouTube playlists, channels, VR, and 3D videos as well.
For the full list of SnapDownloader features, you can head to this page.
Wrapping Up
Despite facing severe backlash from major user markets such as the United States and India, TikTok continues to be a popular choice for viewers and content creators to showcase some short yet highly entertaining videos. However, just like every other social media app out there, you will need an active internet connection to watch the content, unless you download TikTok videos for offline viewing.
Now with the help of SnapDownloader, you can download your favorite videos from SnapDownloader with ease.