If you've comes across a blocked YouTube video and you're wondering how to download it, then worry not as this article shows you exactly how to download blocked YouTube videos that are geo-restricted.
Youtube is one of the largest repositories of online content, and it is completely free to use. It is easily the go-to website for online video content. However, YouTube isn't without its restrictions. One of the limitations is geo-restriction, which limits your access to view some videos in certain countries, much less allow you to download it. Thankfully, it isn't that common, but it can be really annoying when it happens.
If a YouTube video is blocked in your country, you will see a message that reads, "The video is not available in your country" when you are about to watch it. Sometimes, you may even be asked to rent or buy content that is free to watch in other countries. That can really seem unfair.
Luckily, there is now a way to download YouTube videos that are blocked in your country. Don't worry, you won't have to take a roundtrip flight to another country just to download a YouTube video. In fact, there are a few ways to download blocked Youtube videos, but we'll focus on the easiest one, which is SnapDownloader.
How To Download Blocked Youtube Videos with Proxy
SnapDownloader makes it easy to download blocked YouTube videos by setting up a proxy within the app to bypass geo-restrictions. With this feature, you can download videos from any of the 900 supported websites without any hassle.
A web proxy is a computer in a remote location that acts as a go-between for your computer and the internet. The requests you make from your computer are routed through proxy servers, so it seems like it originated from the remote computer's location. There is a good number of free proxy servers on the web, so you never have to pay.
Follow these steps to download geo-restricted videos on YouTube.
Step 1: Download and install SnapDownloader
Go to the Downloads page to download SnapDownloader. Select which operating system you're using, whether Windows or macOS, and click Download. Despite its many features, SnapDownloader is a light app, and it takes only a few seconds to install on your computer. When it is done installing, launch the app.

Try SnapDownloader for Free
Step 2: Setting up a proxy
After opening SnapDownloader, click Settings and then go to the Proxy tab.
Tick the checkbox that says Enable Proxy.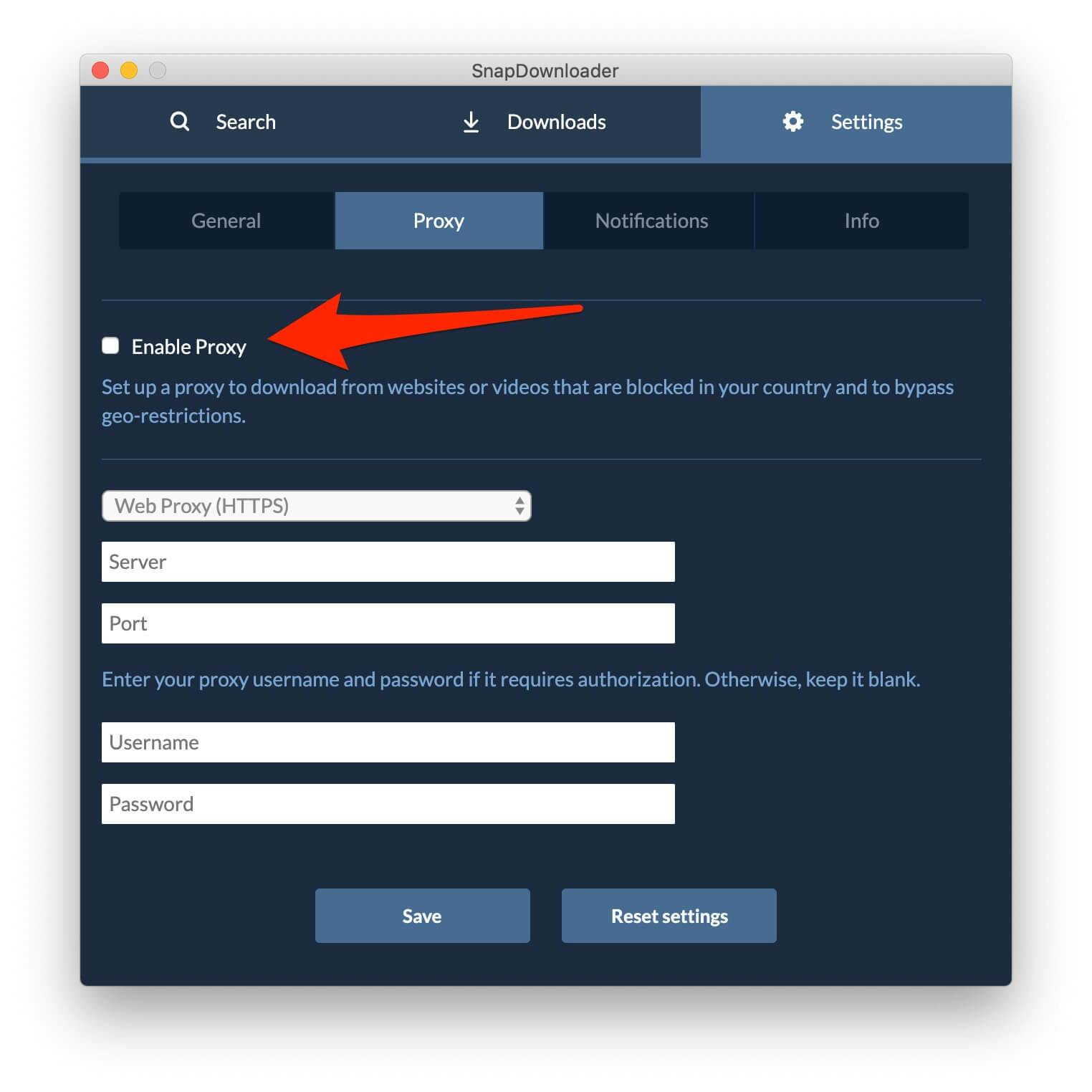 Get your proxy details from free proxy sites or proxy servers like Hidester or from more reliable paid sites like ProxyAZ, StormProxy, or BuyProxies.
Once you get a free or paid proxy, you will receive the proxy's IP address, port, username, and password. Now go to SnapDownloader and enter this information into the proxy settings.
Select the proxy's protocol: HTTP, HTTPS, SOCKS4, or SOCKS5.
Click the Save button.
Step 3: Copy and paste a YouTube video link.
Open the blocked or geo-restricted YouTube video in your browser and copy its link from the address bar.

Next, go to the Search tab in SnapDownloader, paste the video's link, and click the Search button as shown below.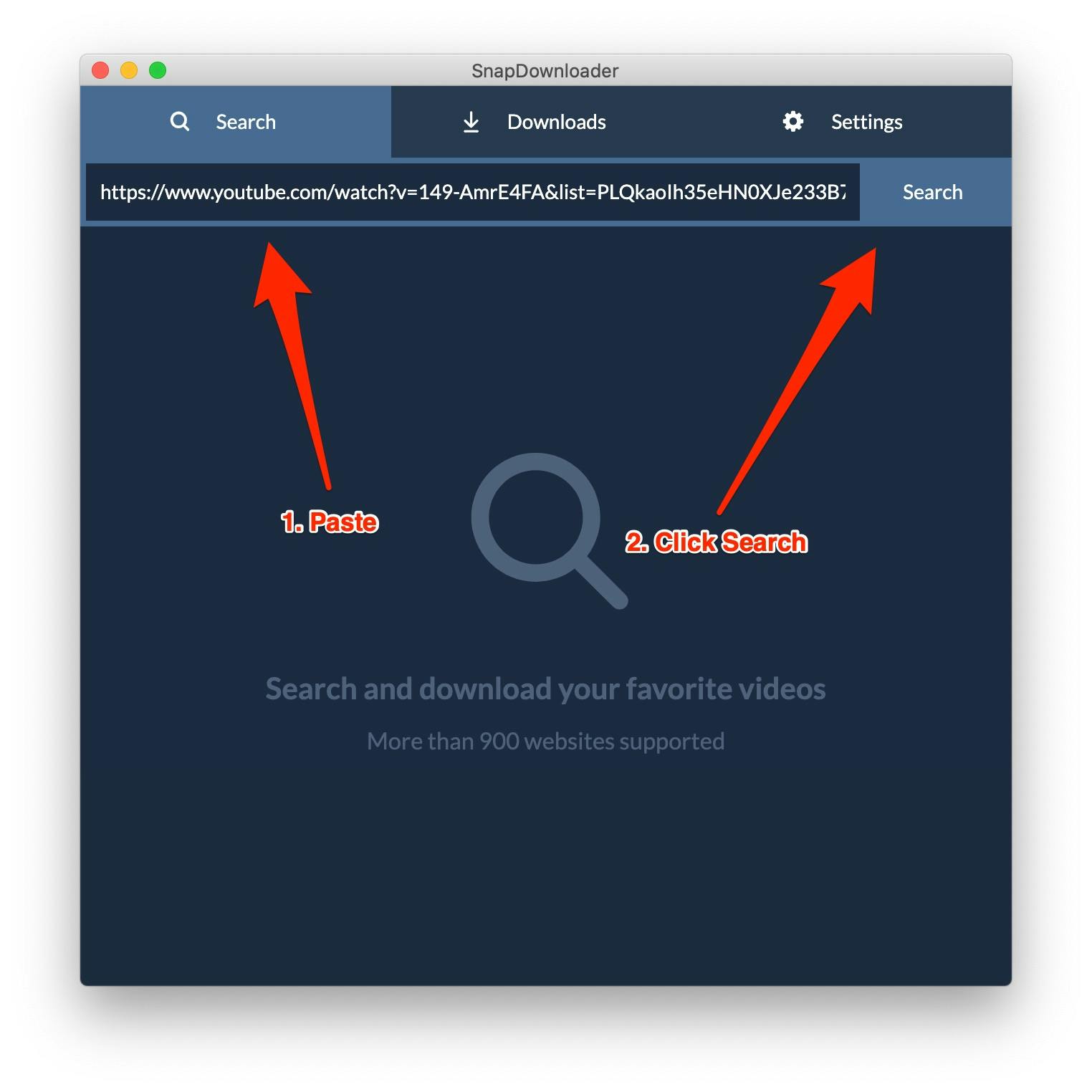 Step 4: Download the blocked video.
SnapDownloader will find the video and display its thumbnail, title, and available video qualities. Choose your preferred video quality and output format (MP4 or MP3), and then click Download now.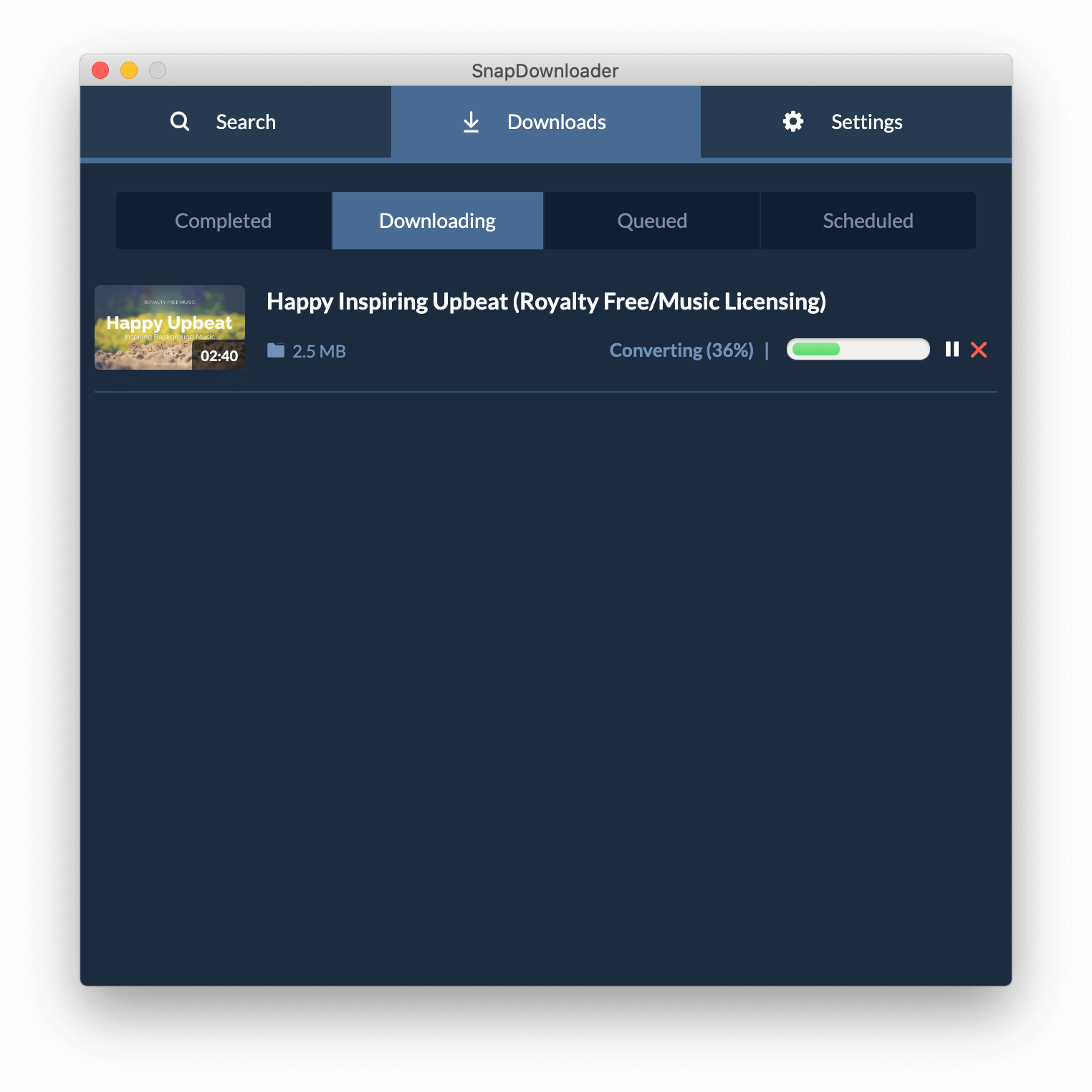 And that's all you have to do to download YouTube videos that are blocked in your country. All you need is a proxy to get the job done.
How To Download Blocked Youtube Videos with VPN
An alternative way to download YouTube videos blocked in your country is with the help of a VPN. This may require you to have a VPN subscription.
First, you'll subscribe to a VPN service that can mask your IP and download and set it up on your computer. Some examples of VPN services are NordVPN, OVPN, and PureVPN.
Next, turn on the VPN.
Open SnapDownloader and paste the link of the YouTube video that is blocked in your region.
Select the output format and video quality and press the Download button.
These are the two different methods to download geo-restricted YouTube videos with ease. You might also want to learn how to convert YouTube videos to MP3 and how to download Facebook videos with SnapDownloader.
Why Use SnapDownloader to Download Blocked YouTube Videos?
SnapDownloader is a desktop video downloader for Windows and macOS that you can use to download videos from over 900 social media websites, including YouTube, Vimeo, Facebook, and Twitter. It doesn't end there though, SnapDownloader surpasses other YouTube video downloaders with useful features like:
Downloading blocked YouTube videos
Converting YouTube videos to high-quality audio
Downloading VR videos
Downloading entire Youtube Playlists and Channels
Scheduling downloads
Downloading videos up to 8K resolution