5Kplayer helps users download and stream videos and audios and supports several file formats.
So while 5Kplayer is a darling for many people, there are powerful downloading and streaming alternatives to the app. Thanks to SnapDownloader's review of the best 5K alternatives below, it's possible to find an ideal media platform that meets your needs.
Let's dive in!
What is 5Kplayer?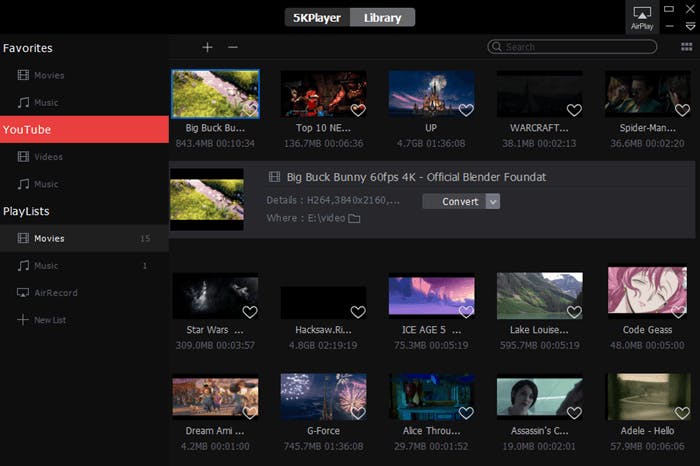 5Kplayer is a free media player that blends a music player, an MKV UHD video player, an online downloader, and an Airplay and DLNs media streamer. With this all-in-one app, you can perform the following:
Play 4K/1080p/360° video, DVD and IPTV
Play MP3 AAC APE FLAC music
Wirelessly stream audio video via AirPlay & DLNA
Download videos from 300+ sites like Dailymotion and Vimeo
Getting started with 5Kplayer is as easy as ABC. To use the tool, you must provide details about your country, name, and email address.
Afterward, you'll get a registration code to unlock and use the app without charge. That's it!
Why Look for Alternatives?
5Kplayer is a favorite media player for many users. However, it has a few limitations. Here are some of them below:
Slow Download Speed
While 5Kplayer can download videos from multiple sites, it takes ages to download a video. This can be frustrating for users, as seen in the review below.

Difficult to Uninstall
Once you have installed the app, it's an uphill battle to uninstall it from your device, as reported by many users. The instructions to remove the software are a bit overcomplicated.
What to Consider When Choosing 5Kplayer Alternatives
Before using a media software program, consider the following crucial aspects.
User-friendliness
Select an easy-to-use media player and downloader to ensure a hassle-free downloading and streaming experience. It should have a simple learning curve, such as downloading, converting, and streaming instructions.
File Format
Select software that offers many file formats to convert your downloaded media into multiple formats. For example, you might want your video or audio recordings in WAV and MPEG Layer-3 files (.MP3), WMA, and RA.
Security and Safety
As compared with 2019, malware attacks increased by 358% in 2020. Be sure to consider the security and safety of the media player or downloader. An app can expose your confidential personal information to scammers and internet fraudsters.
Best 5Kplayer Alternatives
Wondering what apps you can use as 5Kplayer alternatives? Look no further. Below, you'll take a deep dive into the most detailed review of the best 5 alternatives to the 5Kplayer media player. Let's jump in!
SnapDownloader: Best for Downloading Videos from Over 900 Websites
VLC Media Player: Best for Downloading and Streaming Videos for Free
Cisdem: Best for Converting Multiple Video File Formats
KM Player: Best for Streaming Videos on Android and PC
PotPlayer: Best for Downloading and Streaming Videos Offline
1. SnapDownloader: The Best Full-Featured Downloader
Looking for a 5Kplayer alternative? SnapDownloader is one of the most recommended apps that allows you to download your best-loved videos from over 900 websites. You can download and save bulk videos simultaneously from Reddit, Twitter, Instagram, YouTube, and more.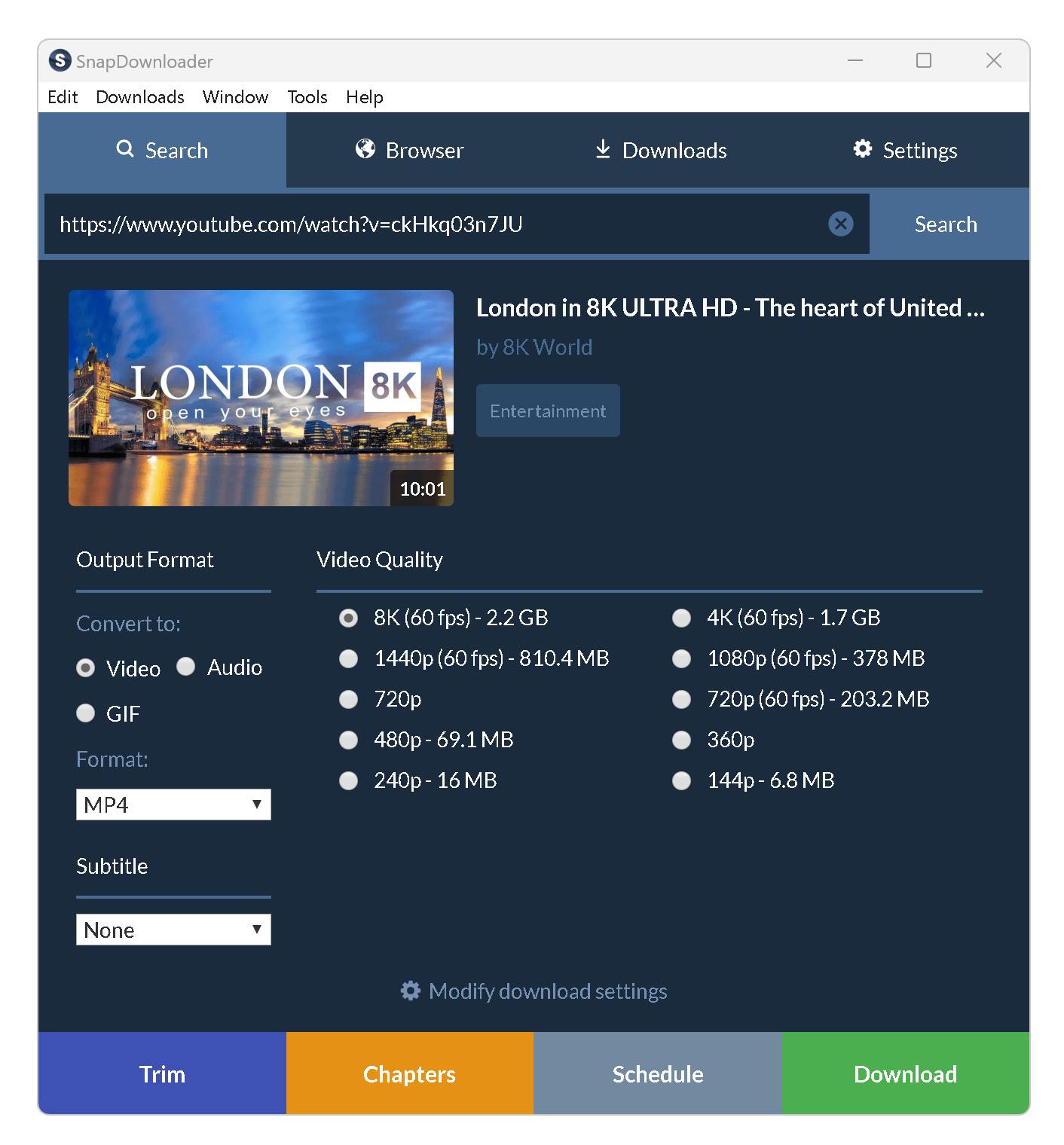 What's more, the software supports standard and ultra-high definition (UHD) resolutions and parallel downloading. This means the app can make several downloads simultaneously across multiple domains.
Also, it has an easy-to-use user interface that makes it a breeze to navigate and download audio and video files for Windows and macOS devices.

Try SnapDownloader for Free
Features
Download from 900 websites: Download videos from YouTube, Instagram, Vimeo, Facebook, Twitter, TikTok, etc.
Convert videos to GIFs: Convert any online video to GIF and share it on Discord, Twitter, Reddit, etc.
Up to 8K resolution supported: Download videos in 8K, 4K, UHD, 1080p, and 720p.
User-friendly and simple to use: Leverage its user-friendly interface and simplicity to save time in downloading videos.
Pricing
Try the app out with a 48-hour free trial. Unlock more advanced features by investing as little as $7.99 per month, $16.99 per three months, or $99.99 a month on the annual plan to save big.
Better still, get a personal license for $39.99 or a family license for $69.99 and save 41%.
Pros
Simple user interface
Fast downloads in high-quality resolutions
100% safe without ads
24/7 customer support
Money-back guarantee on all pricing packages
Cons
The free version lasts for two days and is meant to be a trial
Reviews
SnapDownloader is highly popular amongst users, with a rating of 4.9 stars from over 450 reviews.
2. VLC Media Player: Best for Downloading and Streaming Videos for Free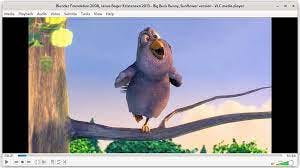 VLC media player is an alternative to 5Kplayer, as it lets you play multiple files, including DVDs, Audi CDs, VCDs, and other streaming apps. It supports several devices, such as PCs and mobile platforms (iPad, iOS, and Android).
You can also use the VLC video downloader to download videos from Vimeo, Twitch, Dailymotion, YouTube, etc. The app is available on the Microsoft Store, Google Play, and the App Store.
Features
Plays all formats: Play video and audio in all formats, including Cinepak, WMV 3, MP3 - MPEG Layer 3, DVD, Text files (MicroDVD, etc.
Advanced formats: Supports input media, such as Satellite, Digital TV, Cable TV, MPEG encoder, Video acquisition, etc.
Open network streaming: Download online videos that play in browsers.
Pricing
VLC Player is completely free to use and download, though you do have the option to donate to the creators as a form of support.
Pros
Free media player
Plays multiple formats
Easy to use
Cons
Lacks a modern user interface
Somewhat limited features
Doesn't work with all websites
Reviews
VLC media player has received a 4.9-star rating from hundreds of users. It shows they're satisfied with the app's performance.
3. Cisdem: Best for Downloading and Streaming Videos for Free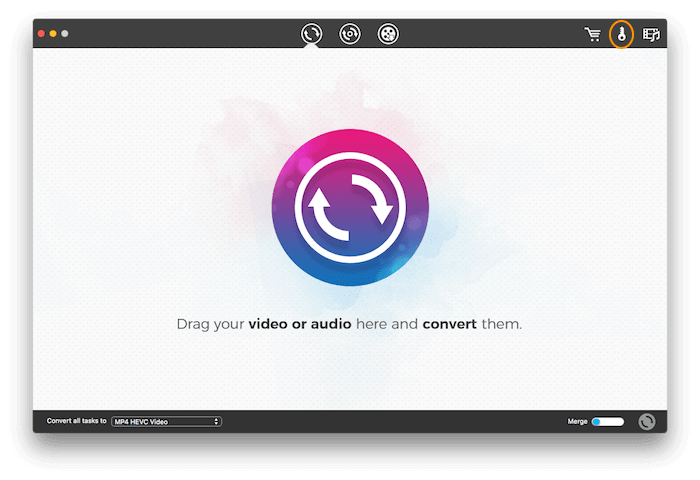 Cisdem can help you convert audio and video files into multiple formats. The tool also allows you to download videos from over 1,000 sites on the internet securely. And if you've got DVDs lying around the house, you can rip them pretty easily with the platform.
Features
Multiple format support: Convert videos and audio files into formats, like MP3, MP4, AVI, MKV, MOV, and more.
Fast ripping speed: Rip DVDs faster using the app's advanced decryption techniques.
High-quality output: Download top-quality videos with its in-built video enhancer.
Pricing
Cisdem has three pricing plans: $49.99/yearly/PC, $69.99/yearly/2 PCs, and $124.99/yearly/5 PCs.
Pros
30-day money-back guarantee on the more expensive plans
Converts files into limitless formats
Compresses large files in minutes
Cons
Limited to Mac users only
More expensive than other apps
Ratings
Users have given the software a 4.5 rating, based on some limited reviews.
4. KM Player: Best for Streaming Videos on Android and PC
KM Player is a 5Kplayer alternative since it's a media player that allows users to download and stream videos and audio from multiple platforms. Its video player for Android lets you enter a URL to play YouTube on KMP.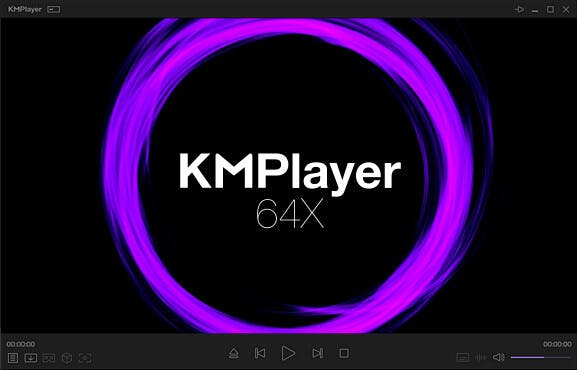 You can also use the PC version to play quality videos, including 4K, 8K, UHD, and 60FPS, and download videos from YouTube, Instagram, and Daily Motion.
Features
Universal application: Play videos and audio on smartphones, tables, and PCs.
Various media file support: It's compatible with multiple file formats, like AVI, MPEG, TS, MKV, MP4, WEBM, MOV, 3GP, 3G2, FLV, OGM, RM, WMV, MP3 etc.
URL streaming function: Use the media player to download videos from sites such as YouTube, Instagram, and Daily Motion.
Pricing
It's free, but it encourages users to donate to keep the app running.
Pros
Free media player
High-quality video output
Supports many file formats
Cons
Homepage contains many ads
PC Installer has hidden additional software
Ratings
A total of 4 users gave the app a 4.5 rating, though it does have a very limited number of reviews to properly garner user reaction.
5. PotPlayer: Best for Downloading and Streaming Videos Offline
PotPlayer is a media player that lets you play videos and music on your PC. With this software, you can listen to music and watch your favorite videos that the tool stores on your device. So you won't need an internet connection to enjoy your media files. It should be noted that features are fairly limited, but if you're looking for a decent media player, you could do a lot worse.
Features
Portable: Use the app on the go via a USB without installation
No ads: Enjoy streaming videos and music without intrusive ads.
Works offline: Play your media files non-stop without an internet connection.
PotPlayer for PC: Download the app to your PC and play any video format.
Pricing
PotPlayer is free to use, but it is very feature-limited.
Pros
Free media player
Support for subtitles when playing a DIVX file
Customizable to meet your specific needs
Cons
Cannot install it within your toolbar
Level Up Your Audio and Video Streaming with the Best 5Kplayer Alternative
While 5Kplayer is a multimedia player that some users like, it needs some improvements in several features. Besides this app, you can get more powerful video and audio downloaders and streaming platforms.
SnapDownloader is a video and audio downloader that lets you download limitless media files directly to your PC. It works perfectly with Windows and macOS operating systems.
Want to download and stream multiple media files from over 900 websites? Why not give SnapDownloader a try? Download it for free now!

Try SnapDownloader for Free