Do you want to get maximum engagement on your Instagram post and looking for the best time to advertise your services and products on Instagram? When is the best time to post on Instagram in 2022? Knowing the best time can help to generate more leads and sales. Indeed analytics and statistics can help you to make a massive success for your business by targeting the right customers at the right time on Instagram. In this article, we're going to share all possibilities to find the best time on Instagram.
When Is the Best Time to Post on Instagram?
For success on the Instagram social media platform, it is essential to know your followers and their activities online. Since the users and followers on your Instagram page are geographically scattered, you need to know at what time they appear online in maximum numbers to advertise your products and services to yield the full potential for your business.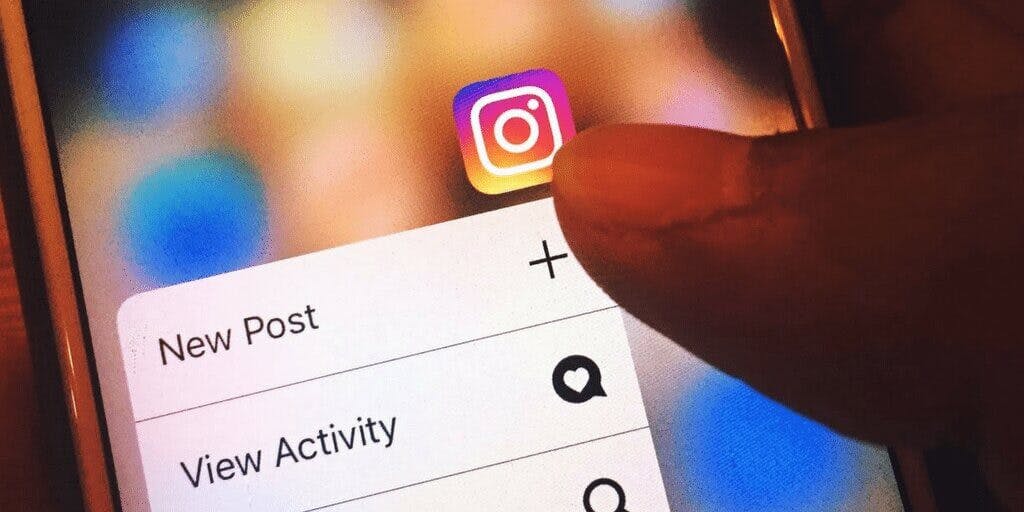 Some companies provide insights into Instagram, mainly information related to users and their behavior on Instagram. According to Later's recent research on millions of Instagram posts, it was observed that the best time to post on Instagram is between 9 AM to 11 AM, according to EST. Later has released the following global best time on a day-to-day schedule (EST):
Monday: 6 AM, 10 AM, 10 PM
Tuesday: 2 AM, 4 AM, 9 AM
Wednesday: 7 AM, 8 AM, 11 PM
Thursday: 9 AM, 12 PM, 7 PM
Friday: 5 AM, 1PM, 3PM
Saturday: 11 AM, 7 PM, 8PM
Sunday: 7 AM, 8 AM, 4 PM
The slot mentioned above represents the best time to post your content on Instagram on EST. However, you can find your audience's time using the different tools and services offering analytics for Instagram. You can post according to different days of the weeks given in the above table. The best posting days are those that offer multiple time slots in a day to post your content.
Instagram has made several changes in its algorithm. The new Instagram algorithm prioritizes new posts on a user's feed instantly, creating a significant opportunity for Instagram marketers to reach the target audience and get the best results using the best time slots available to them for user engagement.
Tip: If you manage an Instagram page, there comes a time when you may want to download an online video or music for which you have permission in order to re-use it for your page. To do this, you can make use of SnapDownloader which is a video downloader that can download videos from 900 websites.

Get SnapDownloader
Best Time to Post on Instagram Based on Research
Finding the best time to post on Instagram is a matter of high importance for businesses, and many companies are struggling to find the data. There are many factors involved in determining the best time on Instagram, like time zone of followers, working hours in different countries, peak time, age and gender, and users' interests. However, it can be challenging to consider so many factors; you can rely on the research already done by different companies to find the best time on Instagram. Here are some of the findings carried out by HubSpot, Sprout Social, and Later to see the peak time to post on this platform.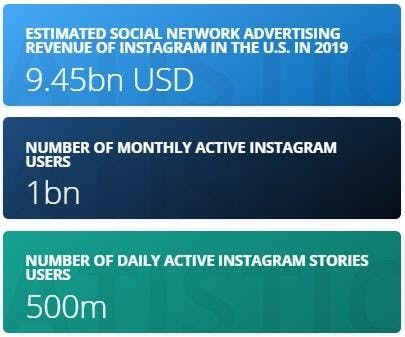 Instagram has become a haven for marketers, and according to Statista, the following is the revenue potential on this platform:
Most of the studies have been carried out to study the best posting times. Here are some of the prominent studies reveal:
According to HubSpot, the best posting times on Instagram are:-
Monday - from 11 AM to 5 PM
Tuesday - 5 AM, 9 AM to 6 PM
Wednesday - 5 AM, 11 AM to 3 PM
Thursday - 5 AM, 11 AM, 3 to 4 PM
Friday - 5 AM, 9 AM to 4 PM
Saturday - 11 AM
Sunday - 10 AM to 2 PM
HubSpot studies showed that the user engagement on Instagram was the highest in the above listed time slots. These time slots may vary from country to country, and for specific regions, you need to do more research to find the best times.
Sprout has researched the following times:
Tuesday to Friday - 10 AM–3 PM
Wednesday is the best day in a week in terms of user engagement
Particularly at Wednesday 11 AM
Friday at 10–11 AM
Monday - 6 AM, 10 AM, 10 PM
Tuesday - 2 AM, 4 AM, 9 PM
Wednesday - 7 AM, 8 AM, 9 AM
Thursday - 7 AM, 8 AM, 11 PM
Friday - 5 AM, 1 PM, 3 PM
Saturday - 11 AM, 7 PM, 8 PM
Sunday - 7 AM, 8 AM, 4 PM
All the research studies have concluded different times to post on Instagram. However, you can use this data and make your predictions. You can determine the best time for the Instagram users on the data available in your Instagram account.
How to Find the Best Time to Post on Instagram?
You might be surprised to see a considerable variation in time in a day or days in a week, breaks in a day or week, different time zones, audiences. These factors influence users' engagement time and lead to a cluster of followers behaving in a particular time zone. For instance, Monday is usually a busy day globally, so you see less engagement on Monday and high on the weekends like Saturday and Sunday.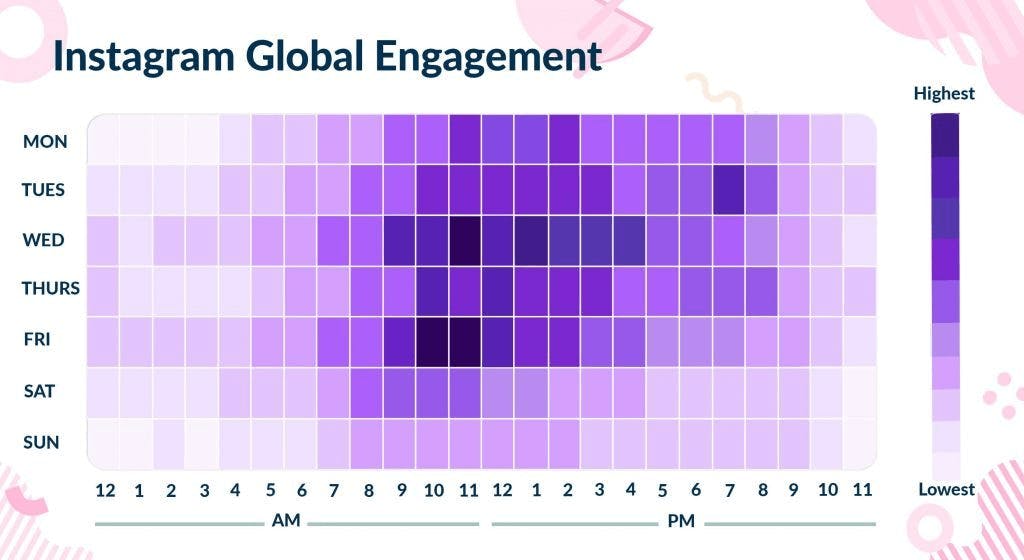 Similarly, lunchtime during the whole week provides leisure time to the users, so they check their Instagram posts and stories more frequently. It is essential to know your audience before you post on Instagram. If you're running a business account on Instagram, you will find complete information about your audience. The more time you spend on Instagram, the more you will know your followers. The only way to find the high accuracy of posting times on Instagram is by creating different posts and stories on the page. There can be different engagement times for every sector and industry.
HubSpot shares industry-wise best times of posting on Instagram:
For example, Wednesday 10 AM is the perfect time for the technology sector
Similarly, 11 AM to 1 PM is the best time of posting for B2B Companies
Monday 8 PM and Tuesday 1 PM are suitable times for education and healthcare companies.
There are some other factors that you should consider when posting on Instagram:
1. Understand Instagram Algorithm
Nobody can exactly tell how Instagram Algorithm works, but several studies suggest that newer posts on Instagram are likely to draw more attention and get attention to users' feeds. So, the more recent content will get more publicity. We can extract from that the frequency of posts leads to success on Instagram.
2. Scheduling of posts
Scheduling your posts on Instagram can get you success on Instagram. Always target the customers when they are most active on the platform. Scheduling posts in the most active time zones will get you the highest engagement and visibility.
3. Post in Active Time Zones
You should divide your audience into different clusters based on their time zones. If you have a significant audience from New York, you should post in the EST time zone. It would help if you continued to experiment with different time zones to see what works for you.
4. Post on Weekends and Holidays
Usually, most people show up on Instagram during off-times from their jobs and holidays. You should schedule your posts during break times, lunchtime, late hours in the evening, and holidays. Posting on weekends can get you the desired results.
5. Posting on IGTV and Instagram Reels
Suppose you intend to post video content on Instagram Reels IGTV, which are great platforms for Instagram creators. Both the platform offers creators an opportunity to publish long-form content, giving new opportunities for creators to reach their target audience through their video content. If you post videos at the best time according to these platforms, you will gain more publicity.
If you're new to these platforms, you need to know how to create content for IGTV and Instagram Reels. Particularly, look at how creators have made long-format videos to target customers. You can download existing videos from IGTV and Instagram Reels using SnapDownloader, allowing downloading videos from almost 900 websites. Download your videos in the best quality without paying anything.
What Are the Best Days to Post on Instagram?
It entirely depends on your followers and their activities. You can experiment at different times a day to read your followers' responses to a particular post or story. One vital tip to yield higher feedback on your posts is customizing your posts according to the audience's interests. The consistent engagement with personalized content and time zones will make you successful when marketing your business on Instagram.
Whether you rely on the data available through different analytics or experiment with your posts, no one can give you the exact time to post. You will learn the best time to post on Instagram through consistent engagement with the users. So, it would help if you did your research to find out the new possibilities of engagement with your audience.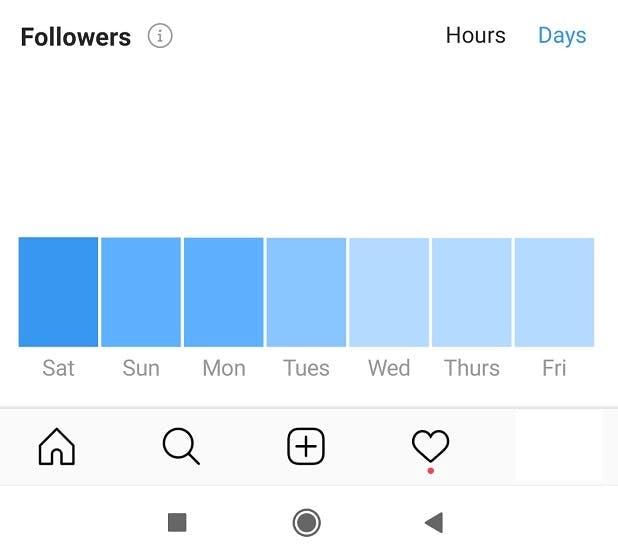 The number of users on Instagram is consistently increasing, and it makes a significant opportunity for companies to find potential customers and sell their products to these customers. Building an audience on Instagram, boosting engagement, and gaining followers are essential for your business, and all these common goals can be achieved if you find the best time to post on Instagram for 2022. Trends from 2020 can lead to the creation of dots to answer untapped questions.
Schedule your posts on popular time slots researched by different companies and use your findings based on the data available in your Instagram statistics. Read your audience's habits, play with the data, and do experiments as much as possible to find the perfect time for your followers.
Methods to Determine the Best Engagement Time On Instagram
There are indeed multiple tools to find the best time to post on Instagram. You can try premium services like:
Experiment with your posts
1. Later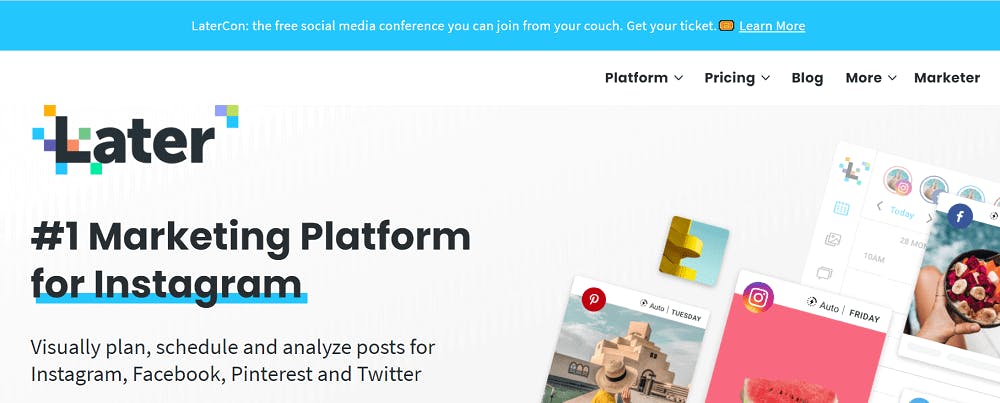 Later provides detailed insight on Instagram users and allows you to schedule your posts according to the best time of the day to post on Instagram. Later uses Instagram's algorithm to find out the best time to post, and it considers your recent posts while calculating the desired time. You need to set up your account in the service's tool and leave the rest to later. They allow posting your content on Instagram at the best time. It is effortless to use and takes a few minutes to set up everything to get started completely.
2. Instagram Insights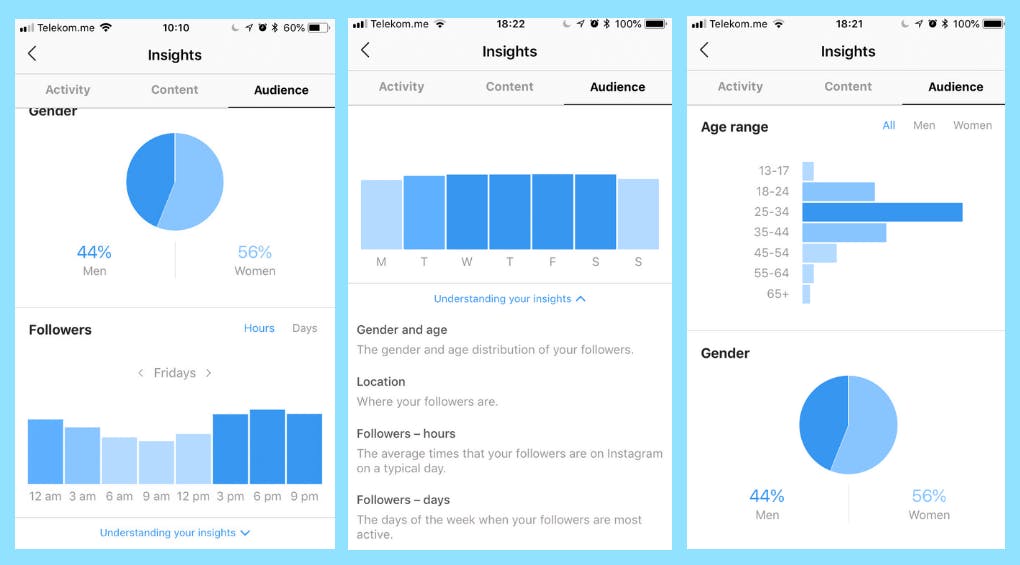 A widespread tool available for Instagram users offers detailed analytics and data related to the users' profile, posts, and promotes business. You have to make a business account on Instagram to get analytics data and information. You will get complete insights related to your business account on Instagram. You will find analytics about your account as your followers, account reach, post interactions, profile visits, top posts, stories, and much more related to the data. Instagram shares analytics related to Instagram follows and the time spent on the posts and stories. It allows business users to schedule their posts based on analytics statistics. Instagram Analytics gives the best posting times based on your account activity.
3. Experiment with your posts
Apart from using two of these tools to find out the best time to post and get the most likes on your post and stories, you can experiment with your posts and stories. You can post different times of a day and find out time to get the maximum reach on your stories because every follower is unique and located at a different place. Making your posting schedule at different times of the day and days of the week will reveal more details about Instagram users. This new method will help you to understand more about your users.
All of these tools allow users to boost their post engagements, likes, and comments, get traffic to the posts, and reach potential customers.
Wrapping Up
We recommend using data and statistics to post on Instagram and measure your campaigns' performance using different methods. Get the best results using the best time available to post and post content more frequently. Even with all of the analytical data we have shared above from the most reported sources out there, it varies based on the business and the general theme of content you choose to share through your Instagram account.
We'd love to hear your thoughts on what works best for you in strategizing your Instagram posting schedule, so reach out to us in the comments section below.