Like YouTube, Instagram, and Snapchat come with basic video editing features; there is no need for complicated video editing software. All you need is a high-end computer and an easy-to-use video editor. In this technology-driven world, editing videos online without buying expensive software is now possible.
Most of these video editors are perfect for beginners, where rendering videos is super easy. However, video editors don't work brilliantly with a poor internet connection. It would help if you had both high download and upload speed. Hence, if you need to edit short videos and ads, free video editors are the best choice.
Here, we've listed the highly recommended video editing solutions that are 100% free and perfect for beginners.
10 Best Free Online Video Editors of 2023
1. InVideo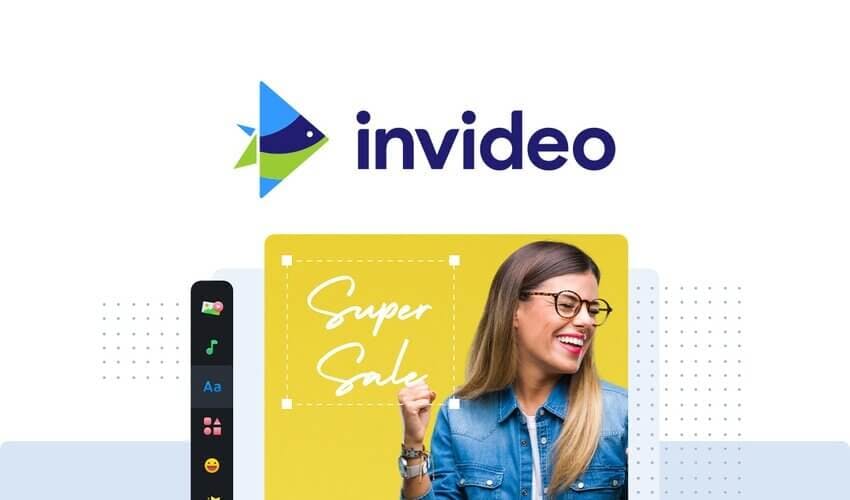 InVideo is a simple video editing platform on this whole list. Here editing the video to publishing, the entire process is like a cakewalk. It features numerous video templates for every social media platform. This is a drag and drops video editor which is perfectly suitable for beginners.
Here, you'll get endless animations, transitions, filters, and cropping tools. There is a free media library where you'll get thousands of copyright-free music, audio, and videos. Since it's an online video editing tool, access it from anywhere in the world.
2. ClipChamp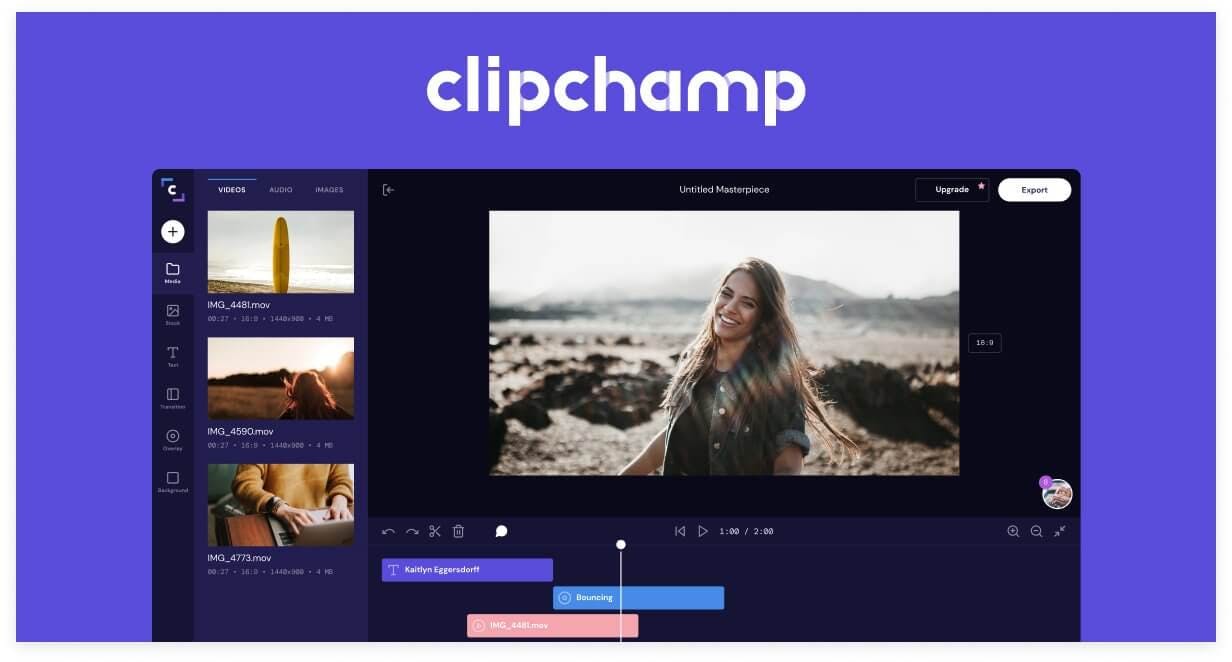 ClipChamp is one of the most popular video editing tools, and many Instagram enthusiasts might be familiar with it. ClipChamp is also a webcam recorder, video converter, and compressor. The best part of this video editing tool is the user-friendly interface.
You can simply drag and drop your content, edit as per your needs, and the final output will be directly saved to your device or Google Drive. There is a music library that comprises both free and paid videos. If you need advanced features, then grab the premium version of Clipchamp.
3. FlexClip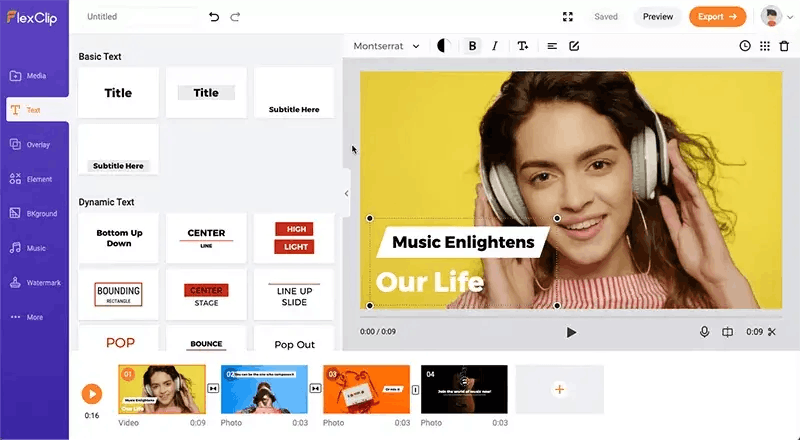 FlexClip is a better video editing tool compared to Clipchamp only in terms of features. Here, you have free access to the audio and video library without paying a single penny. Just drag and drop your content, change the filters, edit the content, and publish them on different platforms.
Here, you can also customize the aspect ratios needed by different platforms like YouTube and Facebook. Initially, start with the free version and then shift to premium packages once you are comfortable with this tool.
4. WeVideo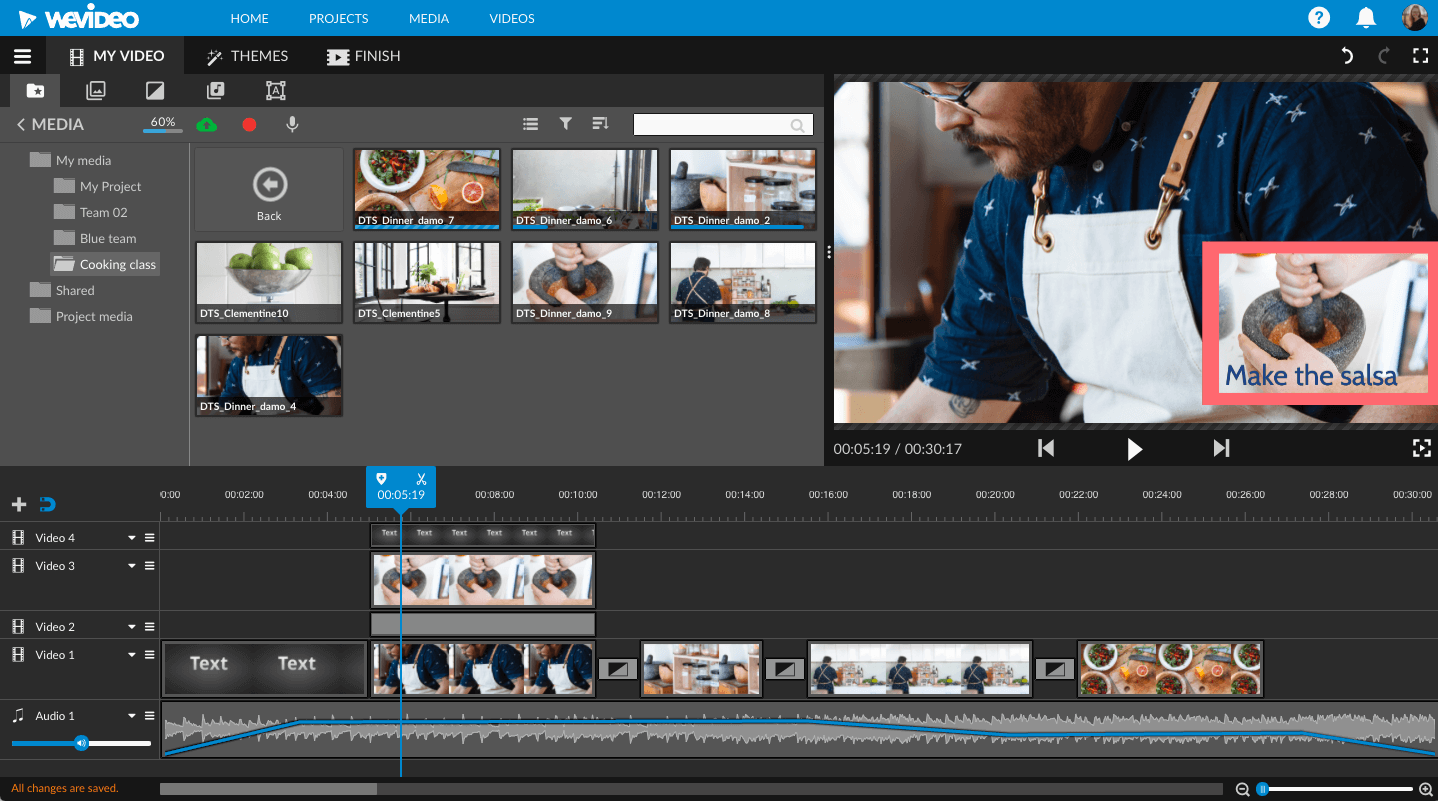 WeVideo is another video editor where you can upload videos directly from your device, Dropbox, Google Drive, Facebook, etc. This video editing tool allows you to do the necessary video trimming and editing, and add some exciting transitions. WeVideo is compatible with both Windows 10 and MAC operating systems.
The free version has minimal features; it is recommended to grab the premium plan of WeVideo. However, you need to sign in to use this video editing tool.
5. Wideo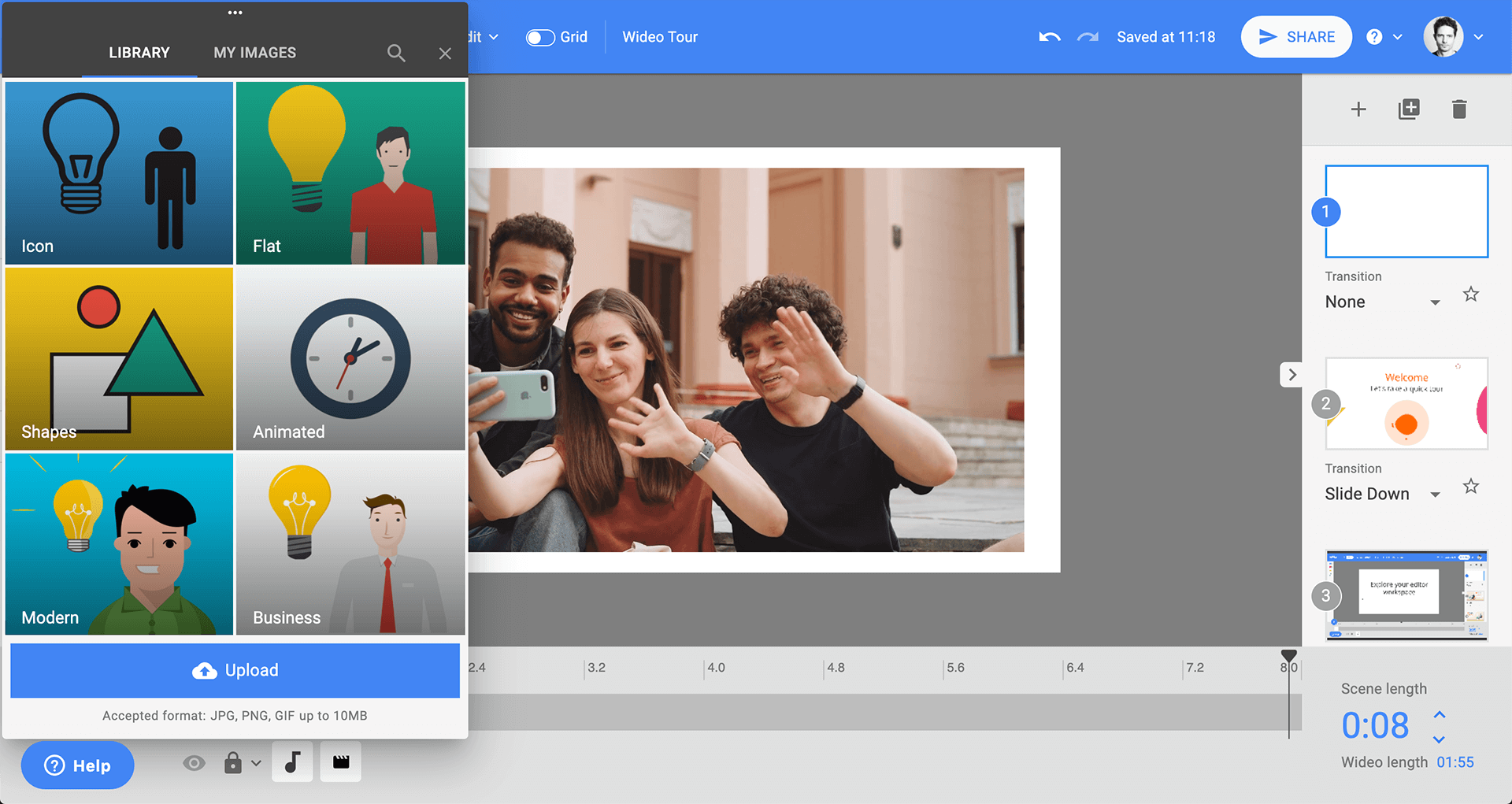 Wideo is also a fantastic video editing tool popular for creating marketing ads and videos. For using this tool, sign in and explore the awesome templates and innumerable drag and drop elements. Here, you are not limited to those same stock images, templates, and filters.
In Wideo, use innumerable elements you want and upload pictures in any format. Furthermore, you can even select different aspect ratios depending on your needs. The major drawback of Wideo is the editing video cannot be downloaded to your device.
6. PowToon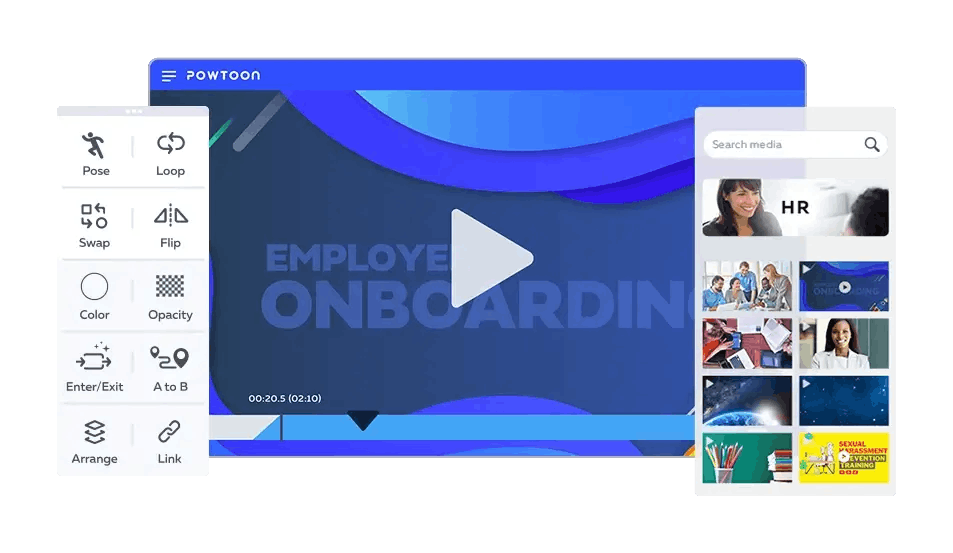 PowToon is the perfect tool for creating short informative videos. If you want to curate simple explanation videos, PowToon is best for you! It provides innumerable video templates suitable for marketing ads, informative videos, commercial ads, and presentations.
You can even upload your own recorded video and customize it as per your needs. PowToon also features many animated video templates that can be used in informative videos. If you are using PowToon's free version, you'll get a branding watermark on the rendered videos.
7. Video Toolbox
Video Toolbox is entirely a different video editor that focuses more on in-depth editing. Here, you get detailed information about your video's aspect ratio, frame rate, resolution, codec, and bit rate. Here, you can convert all your videos into AVI, MP4, MOV, and MKV formats.
Surprisingly, Video Toolbox can handle videos of more than 1500 MB hassle-free. All the basic editing features are available, and the interface is user-friendly. Beginners will feel the Video ToolBox's interface is pretty outdated, but the most complicated video editor has a similar interface.
8. Kizoa
Kizoa is famous for its wide range of transition effects where you can curate commercial videos within seconds. It is one of the rarest online video editors that supports 4K UHD video and multiple video aspect ratios.
Kizoa also allows you to upload videos straight from your Facebook account and other social media platforms. The best part is you don't need to sign-up for using this video editor. Kizoa also provides detailed information at every step while editing for beginners.
9. Hippo Video
Hippo Video is quite famous for making marketing and promotional videos. It can support videos up to 500 MB with basic editing features like crop, trim, split, etc. For using premium features, you need to upgrade your Hippo Video account. The best part is you can directly download the video and upload it on social media platforms.
10. KapWing
KapWing is a video editor, but you can create memes, resize videos, and add subtitles in different languages. For editing videos, upload the video from your device, and customize the output. Multiple video templates are also available for beginners. However, you'll see a watermark on your video while using the basic version.
Read more on Top 16 Video Editing Apps in 2023 - Free and Paid
Wrapping Up
In the whole list, every video editor has its pros and cons. Nevertheless, all the basic editing features are available in every video editor. Before hopping on any random video editor, try multiple tools, and select the best one for yourself.